<![if !vml]>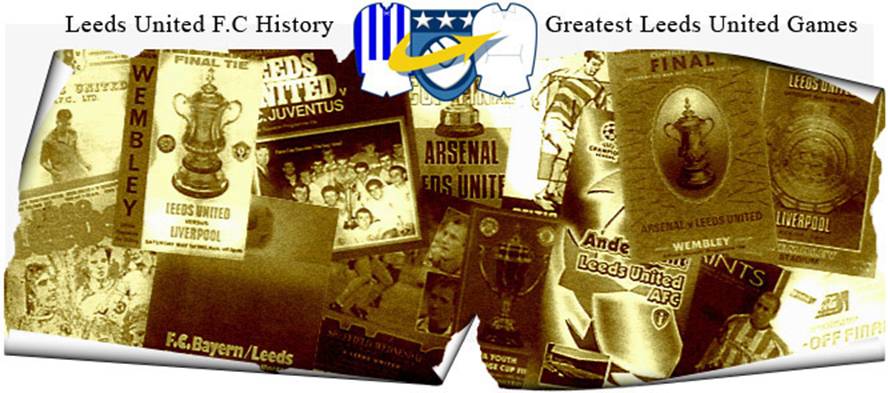 <![endif]>
Date: Saturday, 1st April 2006.
Venue: KC Stadium, Hull.
Competition: Coca-Cola Football League Championship.
Score: Hull City 1 Leeds United 0.
Scorers: Hull City: Parkin. Leeds United: Nil.
Attendance: 23,486.
Teams:
<![if !vml]>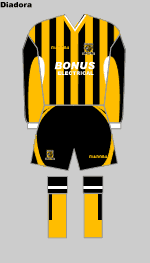 <![endif]><![if !vml]>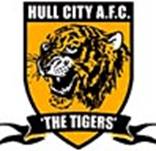 <![endif]>
Hull City: Myhill; Thelwell, Cort, Delaney, Rogers; Green (Paynter), Welsh, Andrews, Ellison (Elliott); Parkin, Fagan. Unused Subs: Duffy, Wiseman, Duke.
<![if !vml]>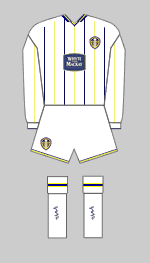 <![endif]><![if !vml]>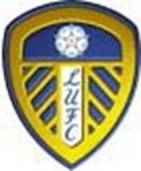 <![endif]>
Leeds United: Sullivan; Kelly, Butler, Gregan, Crainey; Miller (Healy), Derry, Douglas; Blake (Richardson), Hulse, Lewis (Graham). Unused Subs: Kilgallon, Bennett.
Referee: Eddie Ilderton (Tyne & Wear).

Leeds Unitedís hopes of clinching an automatic return to the Premiership were all over bar the shouting. Kevin Blackwell's side effectively saw their last chance pass them by when they slipped meekly to a 1-0 defeat at the hands of Hull City on April Fools' Day. The single goal reverse left Leeds trailing second-placed Sheffield United by seven points with just five games left to claw back the deficit. Leeds would have needed the Blades to lose at least three of their remaining fixtures and would have had to win the equivalent amount to stand any chance, and on their recent form alone that would have appeared to be a remote prospect. Blackwell's men still looked like certain play-off contenders, they needed just two points to guarantee themselves their place in the end of season lottery, but of more concern to the Leeds manager would be his side's form ahead of such a competition.
<![if !supportLineBreakNewLine]>
<![endif]>
United had now gone five games without a win, three without a goal, and had to look back four hundred and thirty minutes for the last they had scored from open play. Worryingly, it was two hundred and seventy-two minutes since they last found the target at all and the efforts of the past few weeks are threatening to undermine United's season. At Hull that Saturday, there was another worrying facet about United's display, and that was that the home side looked like they wanted it more. From the first whistle, Hull gave Leeds little space and showed added grit and determination. It was a throwback to the derby displays of the not-too-distant past with Leeds again coming second to a side who were clearly desperate to put one over on them and claim their scalp.
<![if !supportLineBreakNewLine]>
<![endif]>
Tigers boss Peter Taylor admitted afterwards that his players were fuelled up by an article from the morning newspapers in which Leeds manager Kevin Blackwell had said United "annihilated" Hull when the two sides met at Christmas. Apparently, the usually vocal Taylor said little to his players ahead of Saturday's game, aside from reading out the article, and they responded in a manner their supporters should have been proud of. As a contest, the game was best summed up by the two defensive battles. At one end, Paul Butler and Sean Gregan, neither a shrinking violet, were given their most physical workout of the season by burly former York striker Jon Parkin. Not renowned for his silky footballing skills, Parkin was compared to a "bouncer" by Ipswich boss Joe Royle the previous weekend, the Hull forward was a big uncompromising bruiser who just kept going back for more.
While Jon Parkin, Paul Butler and Sean Gregan fought out an intriguing battle, the nippy Craig Fagan complemented his Hull strike partner well, the same couldn't be said at the other end where Tigers defenders Damien Delaney and Leon Cort were rarely troubled by Rob Hulse. The Leeds front man was outnumbered again and was well shackled, and he endured another frustrating ninety minutes where little went his way. Unlike the previous couple of weeks, Leeds did create enough chances to take something from that Saturday game, but when push came to shove they failed to seriously test home goalkeeper Bo Myhill. While Neil Sullivan made a handful of tremendous blocks to keep Leeds in the contest, Bo Myhill had little to do after pushing an Eddie Lewis free-kick around the post in the third minute of the game.
<![if !supportLineBreakNewLine]>
<![endif]>
The former Aston Villa youngster would have been well-beaten when Robbie Blake fired over the bar from close range in the first half and he would have been tested to the full had Liam Miller found the target after the break when he had a great chance, but both efforts were off target. They represented United's best chances in a game which never hit the heights in terms of quality. It was more of a blood and thunder clash with plenty of guts and effort from the home side and little in the way of a cutting edge from Leeds. The nicety of United's approach was evident during the opening period when they contrived to string a good twenty or so passes together in the middle third of the field, playing a lovely spell of keep-ball, yet when you really wanted someone to put their foot on it and seize the initiative, no-one stepped forward. That had been United's single biggest failing in recent weeks and went hand in hand with the fact they are struggling for goals.
<![if !supportLineBreakNewLine]>
<![endif]>
Leeds had a handful of potential match-winners in their ranks at the KC Stadium yet other than the odd flash, the occasional glimmer of hope, no-one went that extra mile to seize the day and stand up and be counted. That early Eddie Lewis free-kick was the closest Leeds came to scoring, but the harsh truth was that United could have been at least 1-0 down at half-time. Jon Parkin had a goal disallowed for offside when Stephen Crainey appeared to head it in to his path, while Kevin Ellison and Stuart Green both tested the impressive Neil Sullivan in the Leeds goal. Neil Sullivan also did well to deny Jon Parkin on the stroke of half-time and, other than Eddie Lewis's free-kick, United's only other decent chance had come when Liam Miller played in an intelligent cross and Robbie Blake hammered over the top from close range.
<![if !supportLineBreakNewLine]>
<![endif]>
Given United's habit of being able to move up a gear at half-time and their ability to pick up points away from home, the game still looked very much in their favour at the break, but Hull stuck to their task well and denied Leeds any time or space in the middle of the park. Stuart Green shot over the bar for Hull and Jon Parkin and Craig Fagan continued to cause problems, but Jonathan Douglas hooked an effort over the top and Liam Miller fired wide following a Robbie Blake cross as Leeds gave a rare glimpse of their quality. It all went wrong on seventy-six minutes, though, when the Leeds defence gave the ball away cheaply. Stuart Green found space on the Hull right, delivered a high ball into the box and Jon Parkin, known as "the beast" by Tigers fans, muscled his way in at the far post to head home. It was a killer blow for Leeds and it wasn't until the final minutes that United actually looked shaken and stirred and mounted a couple of last-gasp raids of their own.
<![if !supportLineBreakNewLine]>
<![endif]>
Substitute David Healy sent a free-kick skidding wide of the mark and Rob Hulse turned and shot over the bar, following good work by debutant substitute Danny Graham. But it was too little too late, and United's poor run of form extended to five games without a win. Kevin Blackwell said afterwards he was facing a week of assessment in the hope of addressing the mini-slump. Changes might have well been afoot before Plymouth rolled into town the next weekend because it was vital that Leeds re-discovered a level of confidence before the play-offs came around. On current form they didn't look to be an appealing prospect.
<![if !vml]>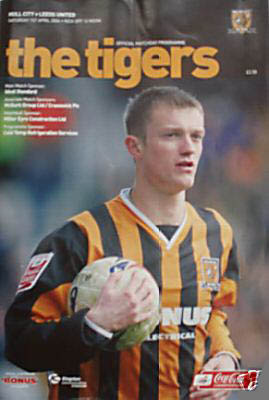 <![endif]>†† <![if !vml]>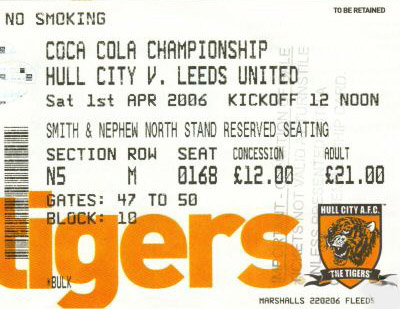 <![endif]>
Match Action:
<![if !vml]>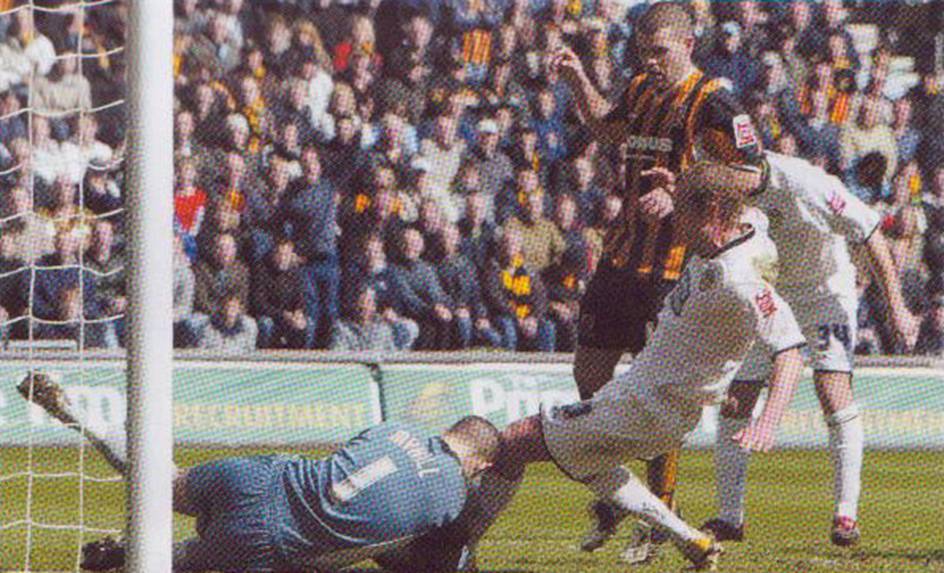 <![endif]>†
Rob Hulse is foiled by a brave Bo Myhill
<![if !vml]>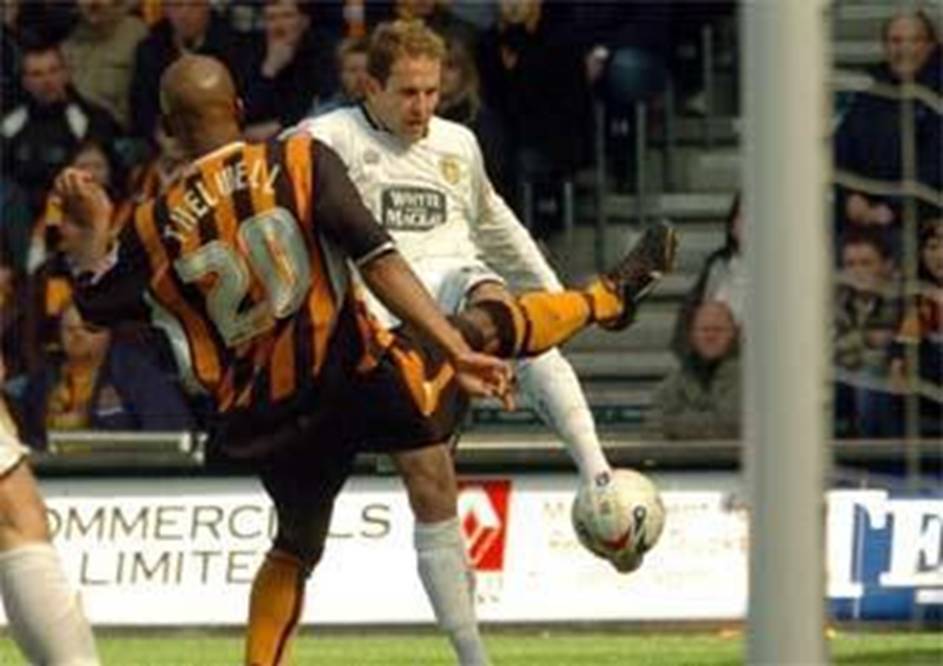 <![endif]>††††††††
Alton Thelwell tries to close down Eddie Lewis†††††††††††††††††††††††††††††††††††††††††††††††††††††††††††††††††††
<![if !vml]>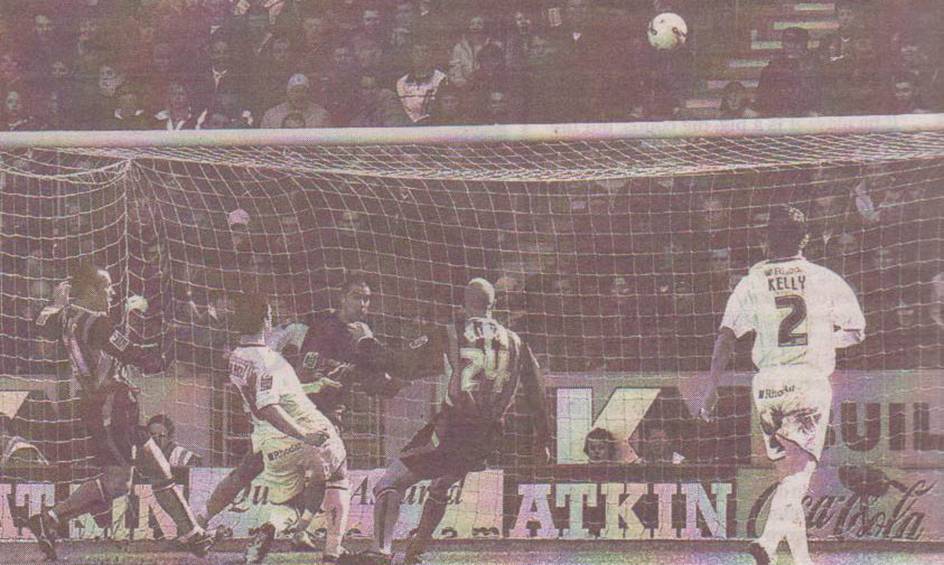 <![endif]>
Liam Miller skies the ball over from close range
<![if !vml]>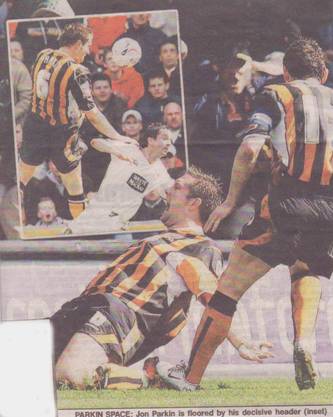 <![endif]>†† <![if !vml]>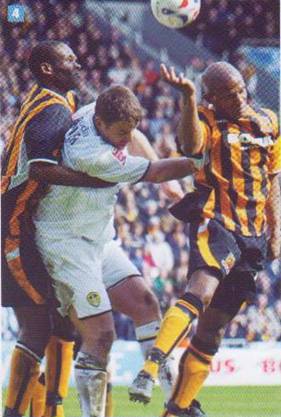 <![endif]>†††<![if !vml]>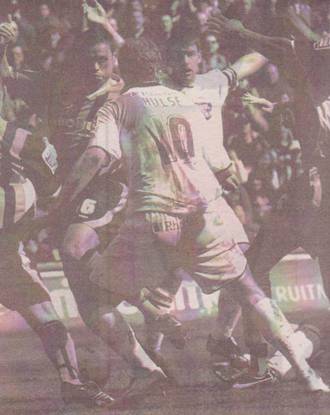 <![endif]>
Jon Parkin celebrates the Hull goal††††††††††††††††††††† ††††††Paul Butler is crowded out by Leon Cort†† ††††Paul Butler joins Rob Hulse in attack
†††††††††††††††††††††††††††††††††††††††††††††††††††††††††††††††††††††††††††† †††††††††and Alton Thelwell
<![if !vml]>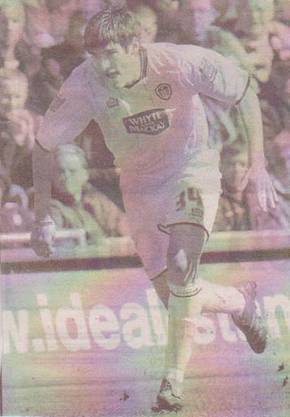 <![endif]>†††† <![if !vml]>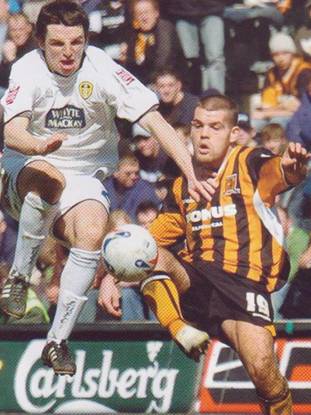 <![endif]>†††††<![if !vml]>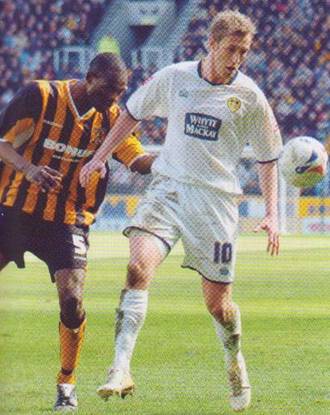 <![endif]>
Danny Graham shows his pace††††††††††††††††††††† †††††Jonathan Douglas and John Welsh clash††††††††† ††††††Rob Hulse shields the ball from Leon Cort
<![if !vml]>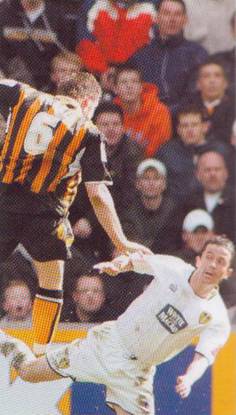 <![endif]>†† <![if !vml]>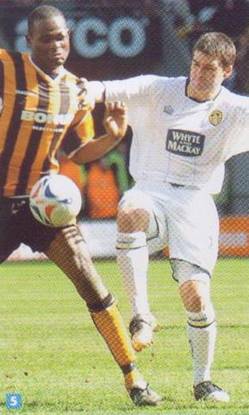 <![endif]>††<![if !vml]>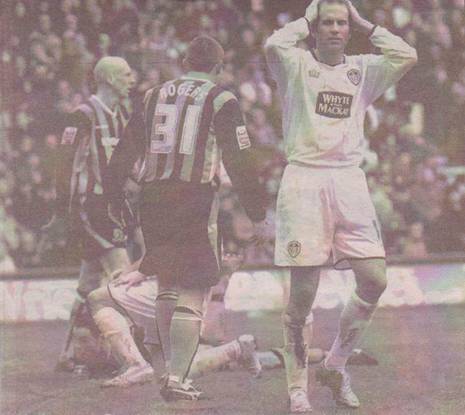 <![endif]>
Gary Kelly looks for an opening††††† †††David Healy just gets his pass in†††††† †††Eddie Lewis holds his head as the game slips away
<![if !vml]>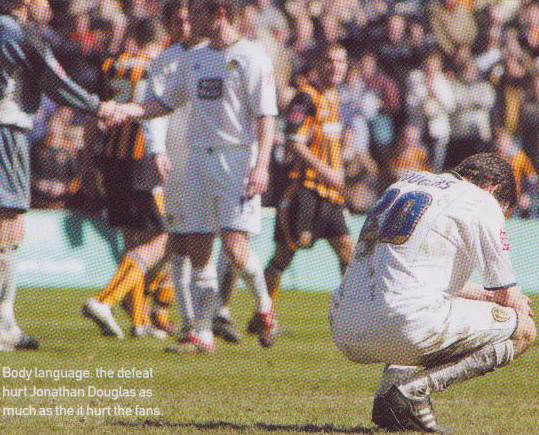 <![endif]>†<![if !vml]>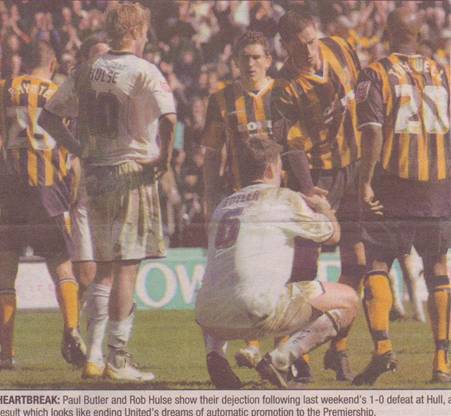 <![endif]>
†††††††††††††††††††††††††††††††††††††††††††
<![if !vml]>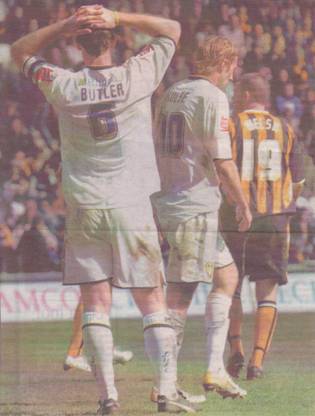 <![endif]>†<![if !vml]>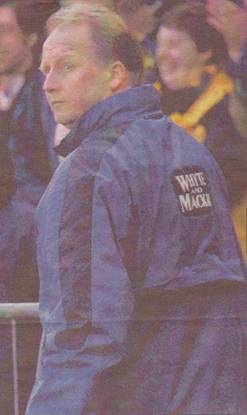 <![endif]>
Paul Butler knows the easy promotion†† ††††††††††††††Kevin Blackwell sees his direct
option has gone†††††††††††††††††††††††††††††††††††††††††††††††† †††††chance for promotion vanish
Players:
<![if !vml]>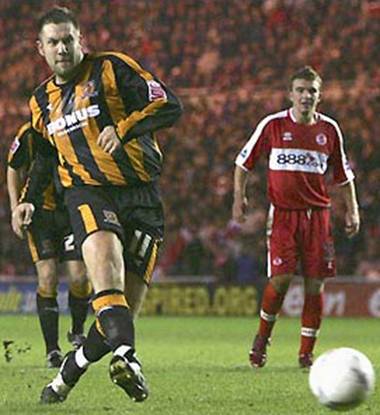 <![endif]>† <![if !vml]>

<![endif]>††<![if !vml]>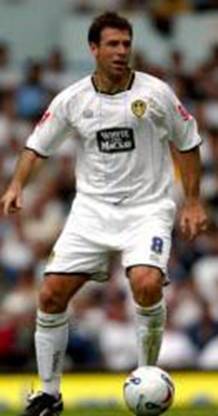 <![endif]>††<![if !vml]>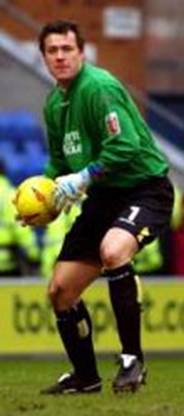 <![endif]>
Jon Parkin got the winner for Hull City††††††††††††††††††††††††† †††††††Paul Butler and Sean Gregan were given a torrid†††††††††† ††††††Neil Sullivan made several
†††††††††††††††††††††††††††††††††††††††††††††††††††††††††††††††††††††††††††††††††††††† ††††††††††time by Jon Parkin† †††††††††††††††††††††††††††††††††††††††††††††††††††††††††††††††††tremendous blocks
††
<![if !vml]>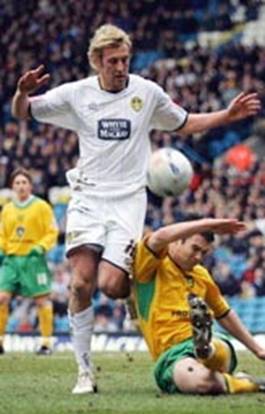 <![endif]>† <![if !vml]>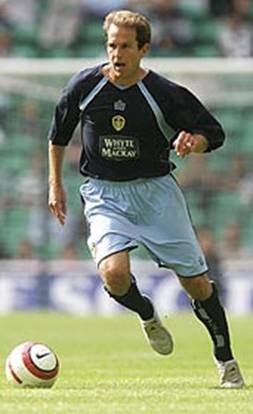 <![endif]>††<![if !vml]>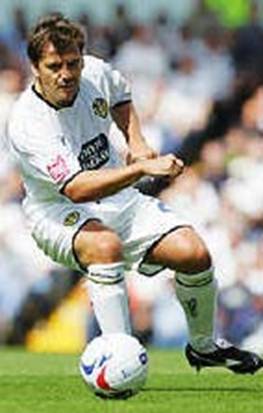 <![endif]>††††††<![if !vml]>

<![endif]>
Rob Hulse rarely troubled the†††††††††††††† ††††Eddie Lewis forced a save from his††† †††Robbie Blake fired over with an easy††††††† ††Stephen Crainey was†††††
Hull defence††††††††††††††††††††††††††††††††††††††††† ††††††early free-kick††††††††††††††††††††††††††††††††† ††††††chance from close range†††††††††††††††††††††††††† †††††lucky the referee
†††††††††††††††††††††††††††††††††††††††††††††††††††††††††††††††††††††††††††††††††††††††††††††††††††††††††††††††††††††††††††††††††††††††††††††††††††††††††††††††††††††††††††††††††††††† †††††††††††††††††††††††missed his header
<![if !vml]>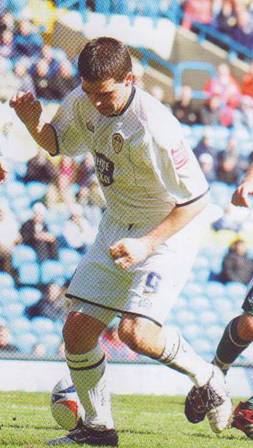 <![endif]>†† <![if !vml]>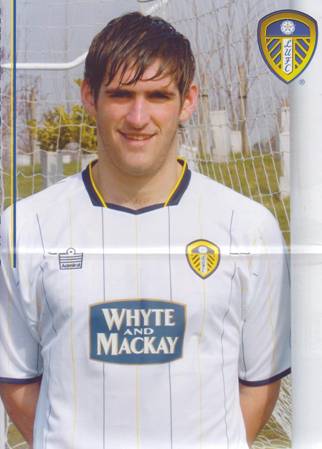 <![endif]>†††<![if !vml]>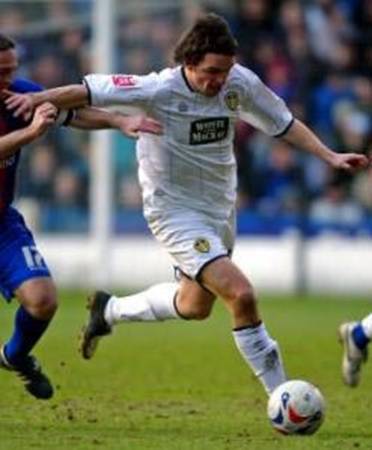 <![endif]>†
David Healyís free-kick††††††††††††††††††† ††††††Danny Graham good work to††††††††††††††††††††††† ††††††††††††Jonathan Douglas hooked an effort over the top
skidded wide†††††††††††††††††††††††††††††††††††† ††††††††give Rob Hulse a chance
<![if !vml]>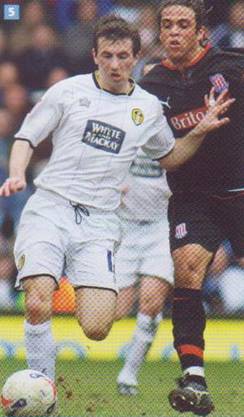 <![endif]>†††††† <![if !vml]>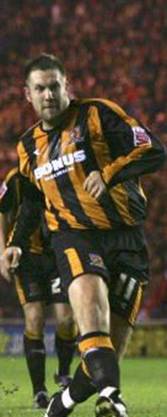 <![endif]>†††<![if !vml]>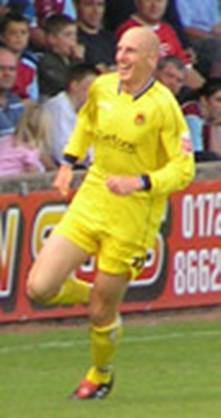 <![endif]>†††<![if !vml]>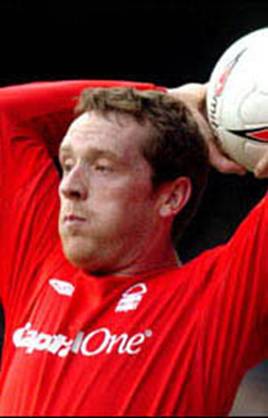 <![endif]>
Liam Miller also missed the target††††††††††††††††††††† Jon Parkin, Kevin Ellison, Alan Rogers,
<![if !vml]>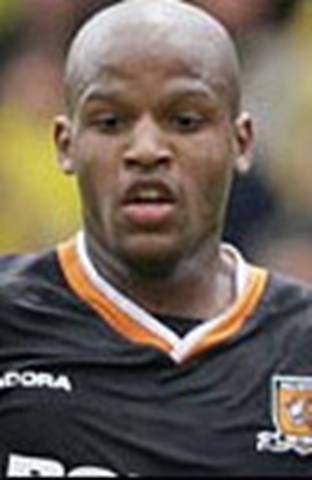 <![endif]>††† <![if !vml]>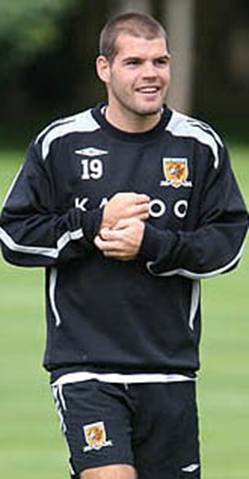 <![endif]>†††††††††††††††††††††††††<![if !vml]>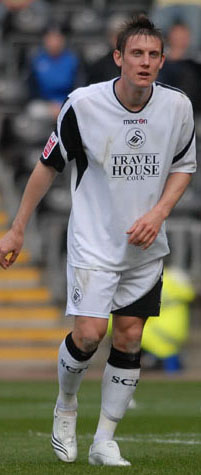 <![endif]>††
Alton Thelwell and John Welsh came into the Hull City line-up from the game at Elland Road. ††††††Darryl Duffy came on as a substitute