<![if !vml]>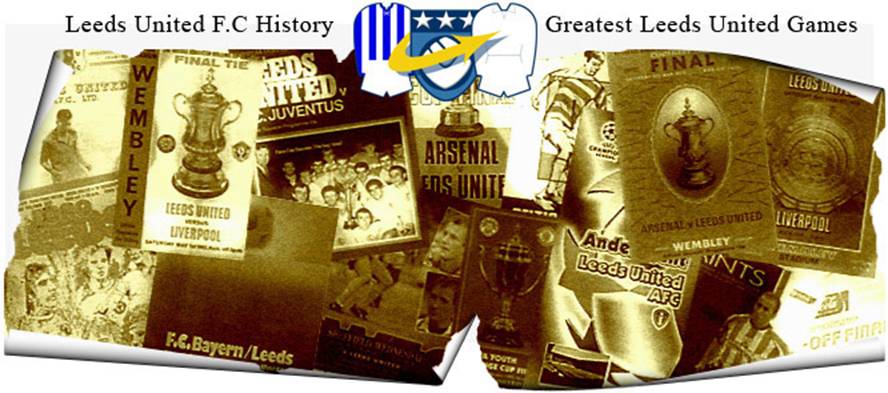 <![endif]>
Date: Wednesday, 2nd December 1970.
Venue: Elland Road, Leeds.
Competition: Inter-Cities Fairs Cup, Third Round, First Leg.
Score: Leeds United 6 Sparta Prague 0.
Scorers: Leeds United: Clarke, Chovanec (o.g.), Bremner, E. Gray (2), Charlton. Sparta Prague: Nil.
Attendance: 25,843.
Teams:
<![if !vml]>
<![endif]><![if !vml]>
<![endif]>
Leeds United: Sprake; Madeley, Cooper; Bremner, Charlton, Hunter; Lorimer, Clarke, Belfitt (Reaney), Giles, E.Gray.
<![if !vml]>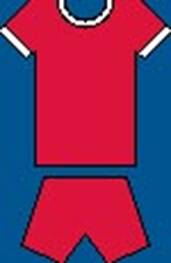 <![endif]><![if !vml]>

<![endif]>
Sparta Prague: Kramerius; Melichar, Migas; Kessel, Urban, Chovanec; Vesely (Ulicny), Gogoh, Masek (Semendak), Jurkanin, Vrana.
Referee: Keon Brouwer (Holland).
Once more Leeds came up against Eastern European opposition in the shape of Sparta Prague of Czechoslovakia and again the first leg of the tie was at Elland Road. United were without the injured Mick Jones, the suspended Mick Bates and Terry Yorath was on Welsh under-twenty-three International duty. This time there was a tremendous difference in the outcome from the previous round. By the end of the first half, Leeds, with five goals to their credit, had snuffed out any chance the Czechs may have had of making a game of it in the return leg. Indeed it might well have been ten had it not been for some magnificent goalkeeping by Antonin Kramerius. The goal-rush began in the nineteenth minute and more goals came after twenty-four, twenty-six, twenty-eight and thirty-six minutes. As a contest the game was over.
Leeds set a cracking pace, once again they had opened the scoring through Allan Clarke. Vaclav Migas and Oldrich Urban faltered, when they had the chance to clear the danger, and Allan Clarke took advantage of their failure, by hammering the ball home from close range and chalked up Unitedís fiftieth goal of the season. Rod Belfitt, who had nodded the ball towards Clarke, was injured in the move, and the cash in his head required three stitches, and he was helped off to be replaced by Paul Reaney. This required a reshuffle in the Leeds ranks as he went to right back, which prompted Paul Madeley to move up into midfield and Billy Bremner was pushed up into attack. Rather than weaken United the reshuffle strengthened it. It signalled a flurry of scoring, with four goals coming in the next fifteen minutes.
With his first kick of the ball, Paul Reaney started the move that brought Unitedís second goal. He went down the right flank, and crossed the ball low and hard. Poor Frantisek Chovanec, desperately trying to clear the danger could do no more than head the ball past his own keeper. Two minutes later, an accurate pass from Johnny Giles found Billy Bremner and his shot went into the corner of the net for the third goal. The fourth goal came from a Madeley-Lorimer-Bremner-Gray move in the Czech penalty area, and it left keeper Antonin Kramerius hopelessly caught out, when Eddie Gray side-footed the ball past him. Eddie Gray also got the fifth, when Peter Lorimer sent the ball across and Gray rose to nod it past Antonin Kramerius.
All Gary Sprake had to do in the first half was catch a close-range effort from Bohumil Vasely and parry a hard drive from Vaclav Vrana. For the rest of the time the Leeds keeper had been virtually a spectator but his opposite number, as well as fishing the ball out of the net five times, had made tremendous saves from shots from Peter Lorimer and Johnny Giles, and soon after the restart he did well to stop scoring headers from Allan Clarke and Jack Charlton, who also hit an upright with one effort. In addition, Peter Lorimer hit the angle of the post and bar, and Billy Bremner did get the ball over the line, only to have it disallowed for offside. By then Jack Charlton had already made it six for United in the fifty-fourth minute, when Peter Lorimer sent over a deep far post centre and Big Jack duly dived to head it in at the far post. Sparta coach Karel Kolsky made the understatement of the season by declaring his team hadnít a chance of winning the tie. But he promised the result would be different in Prague.
<![if !vml]>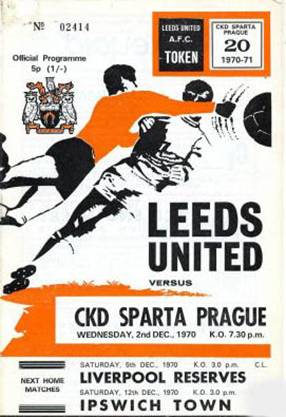 <![endif]>
Match Action:
<![if !vml]>

<![endif]>
<![if !vml]>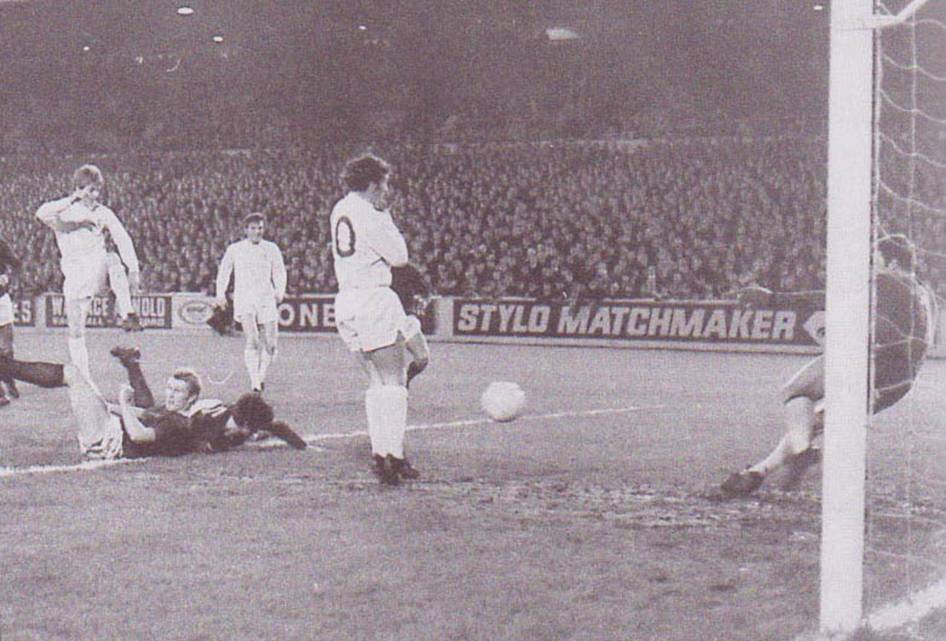 <![endif]>
Allan Clarke scores Unitedís first goal at Elland Road
<![if !vml]>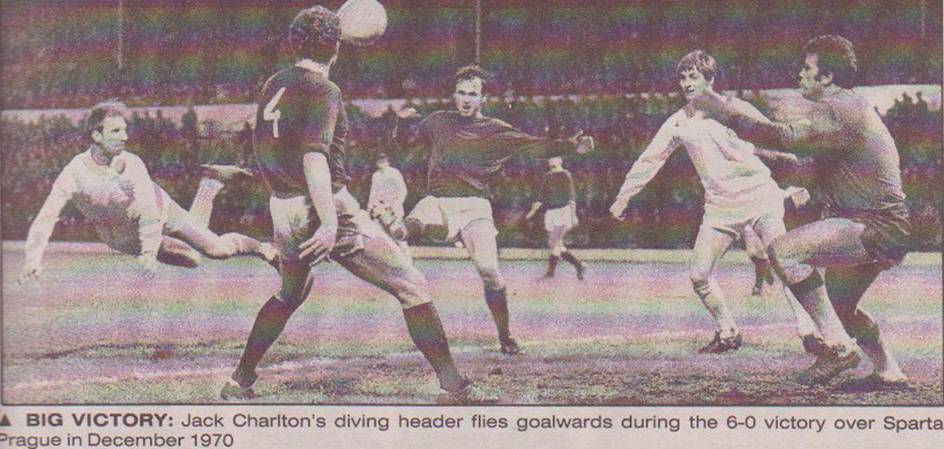 <![endif]>
<![if !vml]>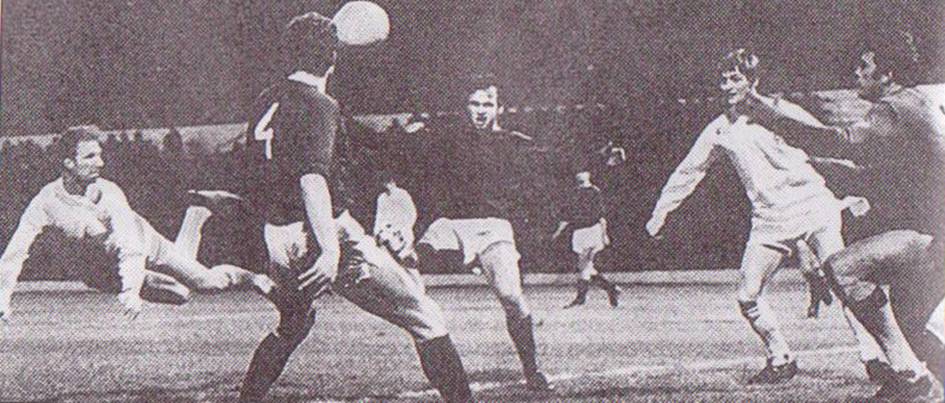 <![endif]>
Jack Charlton dives to head Unitedís sixth goal
Teams:
<![if !vml]>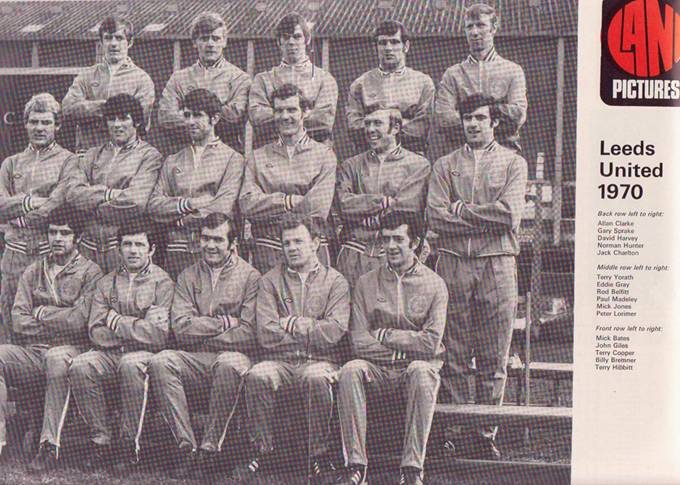 <![endif]>
<![if !vml]>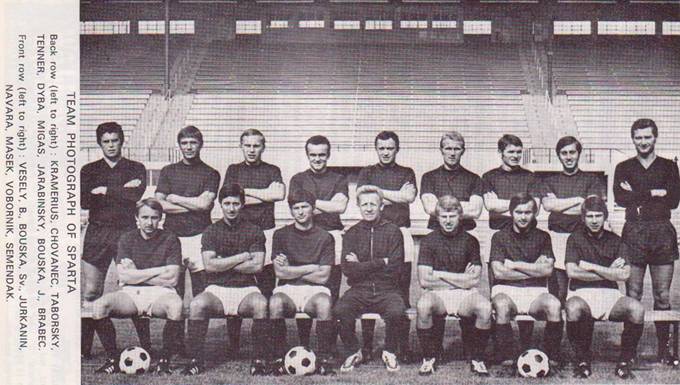 <![endif]>
Players:
<![if !vml]>

<![endif]>†††††††††††††††††††††††††† <![if !vml]>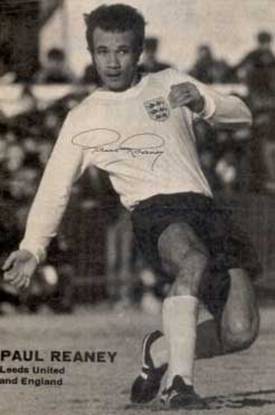 <![endif]>†††††††††††††††††††††††††††††††<![if !vml]>
<![endif]>
Allan Clarke scored Unitedís first goal, Paul Reaneyís cross was deflected by Chovanec for the second, Billy Bremner scored the third.
<![if !vml]>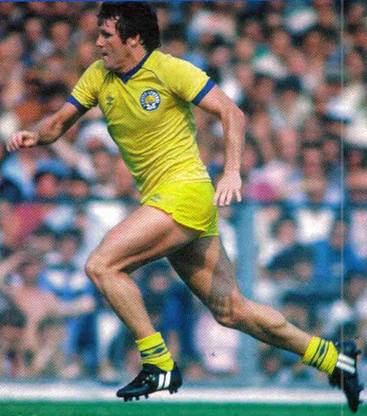 <![endif]>†† <![if !vml]>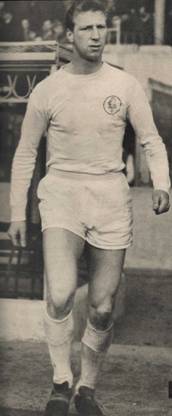 <![endif]>†
Eddie Gray scored the fourth and fifth goals and Jack Charlton scored the sixth.