<![if !vml]>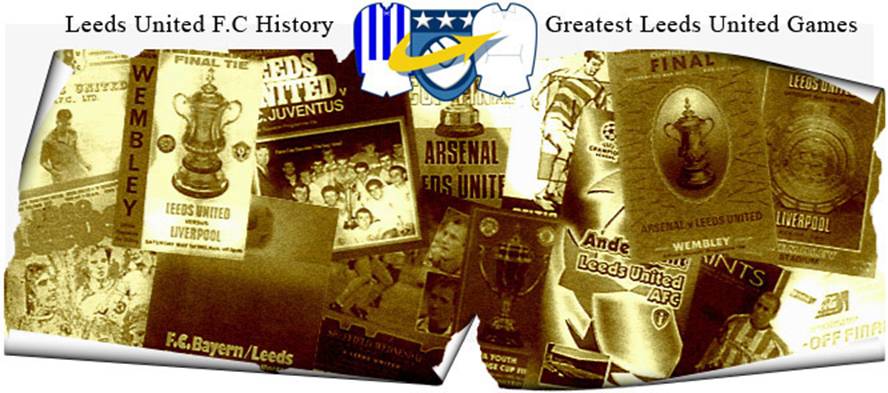 <![endif]>
Date: Tuesday, 3rd November 1998.
Venue: Elland Road, Leeds.
Competition: UEFA Cup, Second Round, Second Leg.
Score: Leeds United 0 AS Roma 0.
Scorers: Leeds United: Nil. AS Roma: Nil.
Attendance: 39,161.
Teams:
<![if !vml]>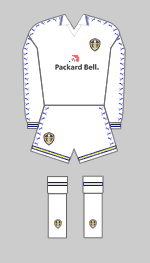 <![endif]><![if !vml]>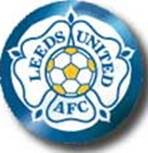 <![endif]>
Leeds United: Martyn; Hiden, Molenaar, Woodgate, Harte; Hopkin, Bowyer, McPhail, Sharpe (Wijnhard); Hasselbaink, Kewell. Unused Subs: Wetherall Haaland, Granville, Lilley, Halle, Robinson.†††††††††††††††††††††††††††
<![if !vml]>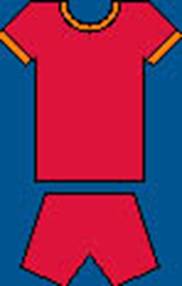 <![endif]><![if !vml]>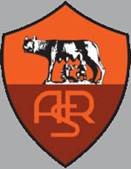 <![endif]>
AS Roma: Chimenti; Aldair, Zago, Petruzzi, Wome; Tomic, Tomassi, Di Francesco, Totti (Cafu), Sergio (Candela); Delvecchio. Unused Subs: Alenichev, Bartelt, Gautieri, Frau, Campognolo.
Referee: Bernd Heynemann (Germany).
Unitedís European dream died a not too unexpected death at Elland Road as AS Roma demonstrated their footballing pedigree to reach the Third Round of the UEFA Cup. The talented Italian side got the goalless draw they needed to cash in on the one goal advantage they had gained in the first leg in Rome and few would say they didnít deserve it. Hard as United tried, their mainly young side did not have the experience or the skill to upset the odds which were always stacked against them after they failed to get an away goal in that first leg.
The Roma and then current golden-boy of Italian football, Francesco Totti, had said that defending a one goal lead by relying purely on defence was fraught with danger and contrary to Romaís nature. He was as good as his word and Roma took the game to United. Had it not been for the heroics of Nigel Martyn Roma could have finished Unitedís hopes off in the first twenty minutes. Martyn had to have pain-killing injections for his injured ribs, which were sustained in the first leg at Roma and he had missed three games in the meantime. He knew he was needed for the Roma return leg and he was quickly into action to produce an excellent save to deny Marco Delvecchio, then he brilliantly tipped a header from Aldair over the bar, after a corner which Nigel Martyn had to concede when making a brave save at the feet of Marco Delvecchio. It seemed only a matter of time before Roma scored after Martyn came to the rescue again as he saved a first time shot from Paulo Sergio.
David OíLeary had to gamble on the experience that Nigel Martyn provided and as United were without experienced defender Lucas Radebe he took a gamble on Martynís fitness. However, defence had not been Unitedís problem in the season to date and again it proved to be that Unitedís goal-scoring ability was the problem. Lee Sharpe, restored to the team after a five game absence shot wide after good work from Martin Hiden and Jimmy-Floyd Hasselbaink had set him up, and in the forty-first minute Lee Bowyer missed a great chance by tamely tapping the ball at goalkeeper Antonio Chimenti after forcing his way through.
Not even the forty-fourth minute dismissal of Cameroon international defender Pierre Wome for the second of two bookable offences against Lee Bowyer, failed to rattle the Italians and if anything it made matters worse for United as Roma just reduced their strike force by substituting Paulo Sergio for French defender Vincent Candela. Even though Lee Bowyer worked tirelessly and David Hopkin had a better game, and there were mature performances by teenager Jonathan Woodgate at the back alongside the solid Robert Molenaar, United always found the going tough against a side that had the edge in skill and experience. As in Rome , United had failed to take their chances and paid a high price against top quality opposition who were able to keep United at armís length fairly comfortably. Romeís defence was unrelenting and their midfield men worked doubly hard to make up for the loss of one of their key players.
Against such talented opposition, to go out by just 1-0 over two legs was not a bad effort but United were clearly second best and even against ten men for the whole of the second half United had no one who could conjure up that spark of inspiration. Ian Harte fired over the bar, as did substitute Clyde Wijnhard and Stephen McPhail, while Unitedís night could be summed up in the seventy-sixth minute when Clyde Wijnhard saw his goal-bound shot hit Harry Kewell and rebound to safety and in the end it was left to Nigel Martyn to round off the night by making another fine save to deny the talented Marco Delvecchio and late substitute Cafu.
Manager David OíLeary commented.Ē Iím disappointed that we lost against Roma because we made enough scoring opportunities to have beaten them but I was also proud of the showing we put up.
<![if !vml]>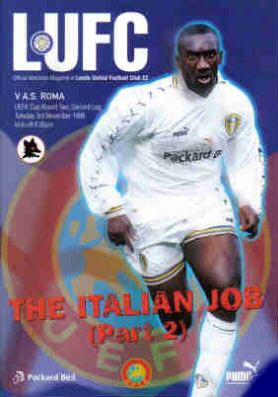 <![endif]>†<![if !vml]>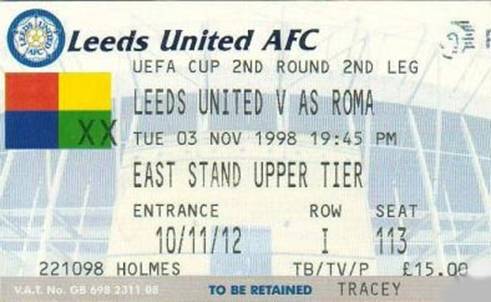 <![endif]>
Match Action:
<![if !vml]>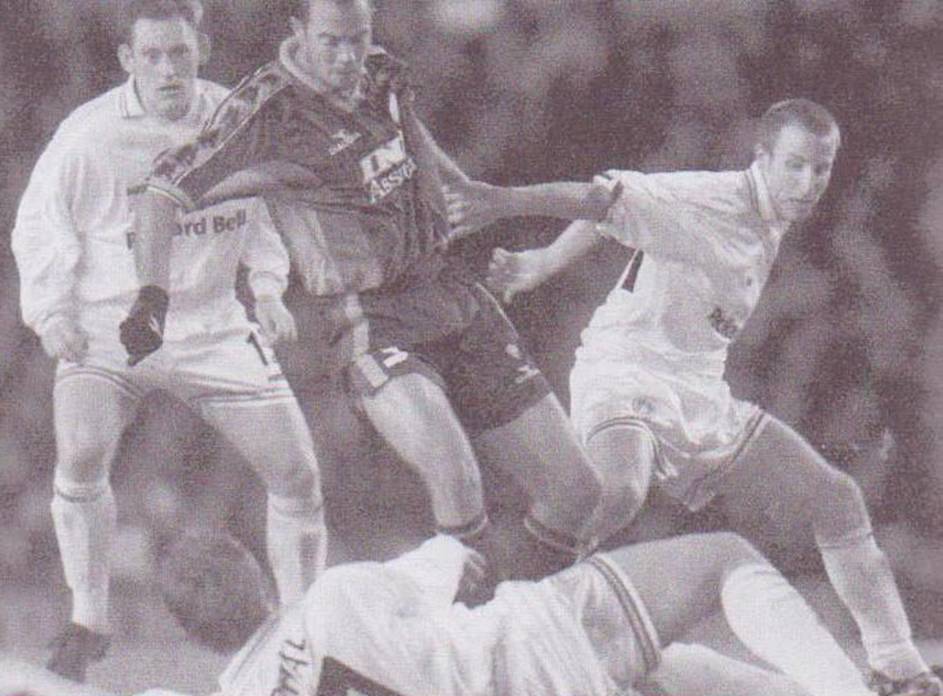 <![endif]>†
David Hopkin, Lee Bowyer and Stephen McPhail combine to beat Antonio Zago
<![if !vml]>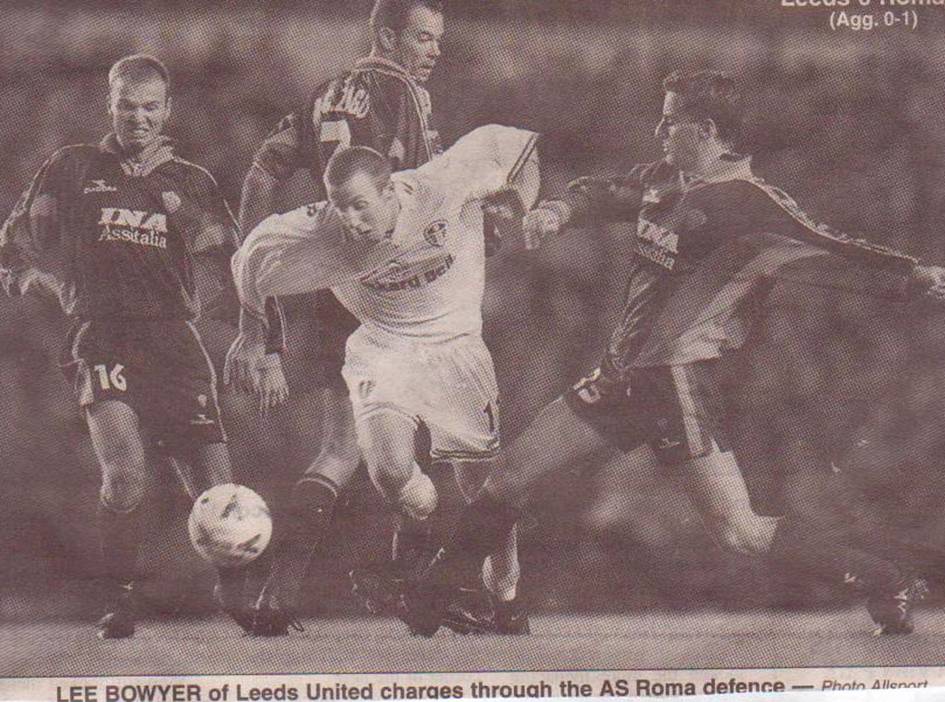 <![endif]>
<![if !vml]>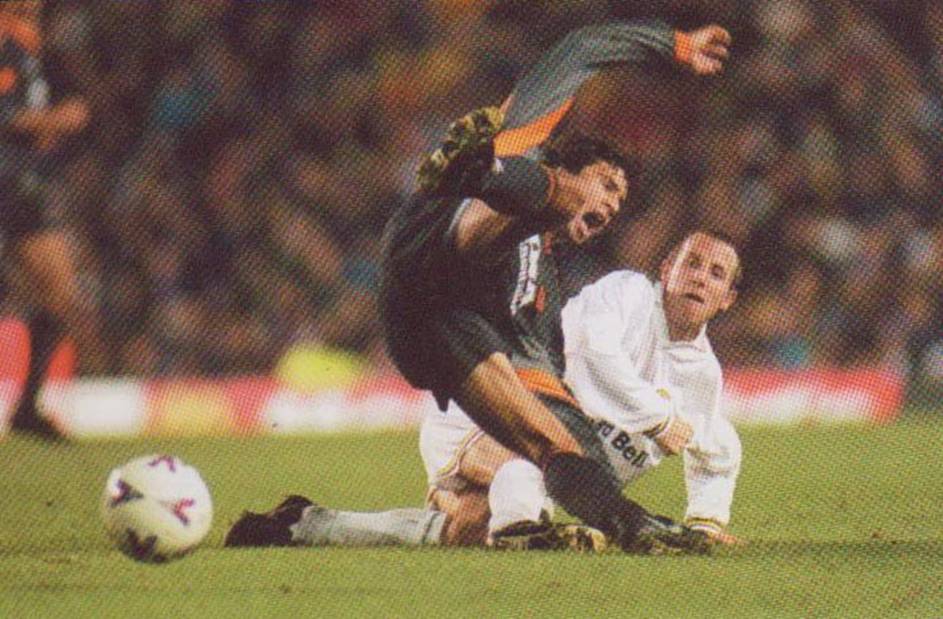 <![endif]>†
Lee Bowyer combative as usual in midfield†
<![if !vml]>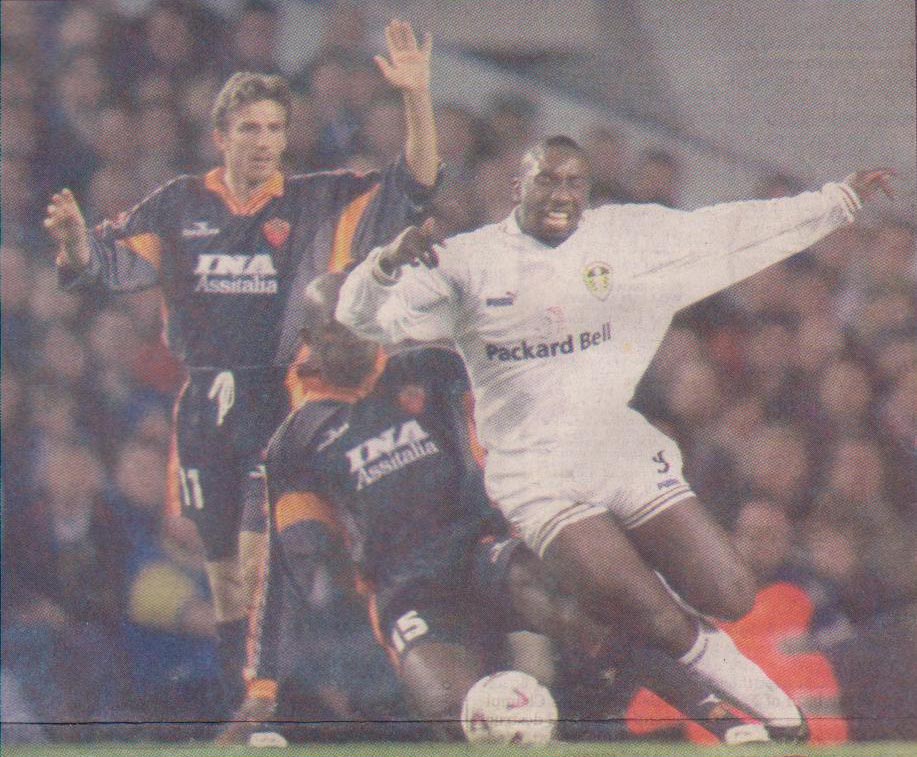 <![endif]>†
Jimmy-Floyd Hasselbaink is brought down from behind
<![if !vml]>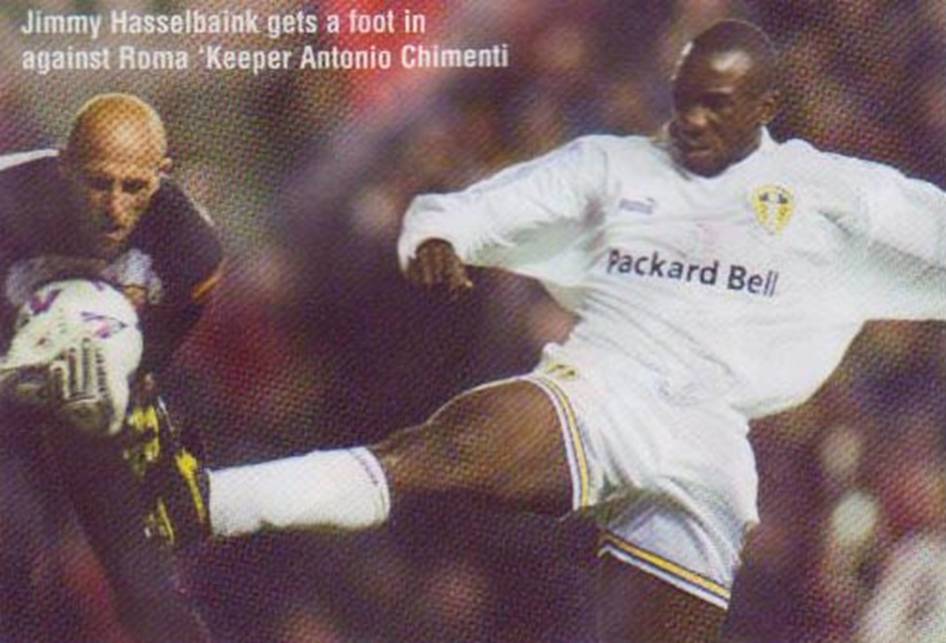 <![endif]>
<![if !vml]>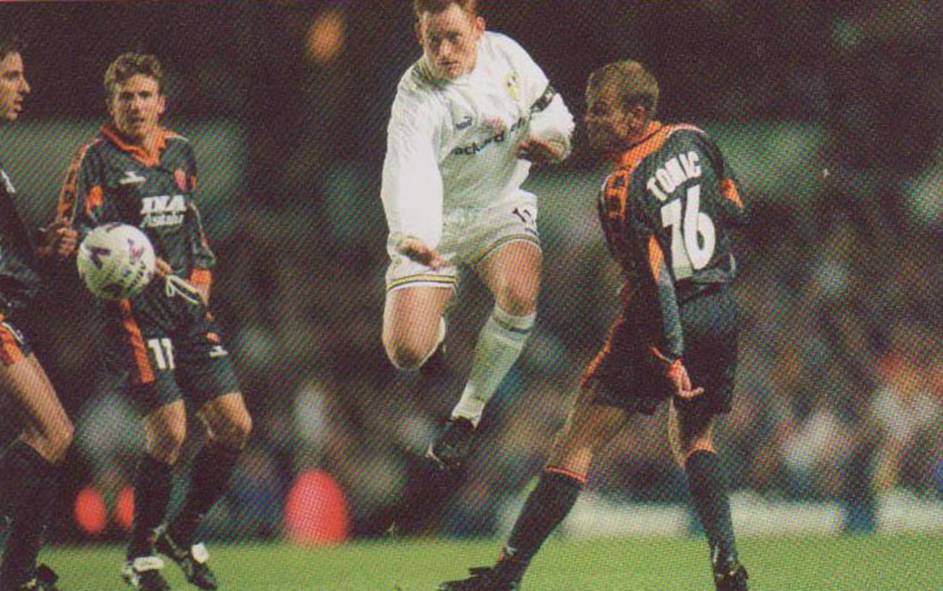 <![endif]>†
David Hopkin is outnumbered but still gets the ball
<![if !vml]>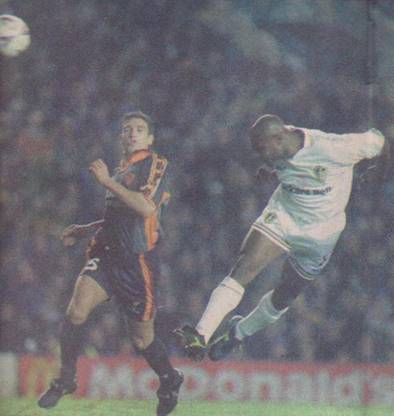 <![endif]>†† <![if !vml]>
<![endif]>
Clyde Wijnhard gets in a stylish header
<![if !vml]>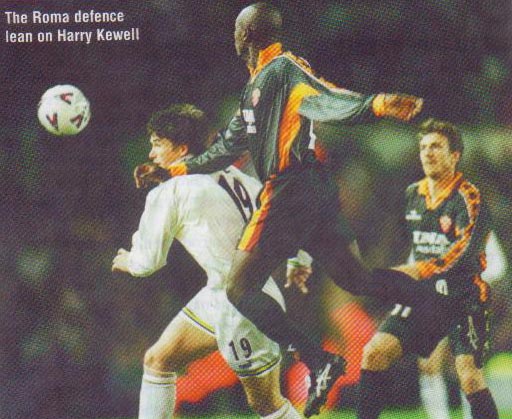 <![endif]>†††††† <![if !vml]>
<![endif]>
<![if !vml]>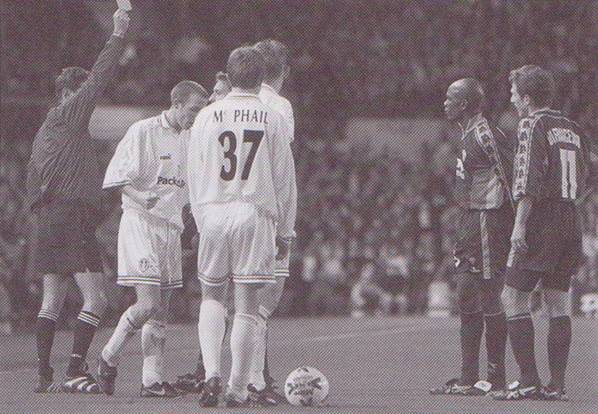 <![endif]>†††††††††††††††††† <![if !vml]>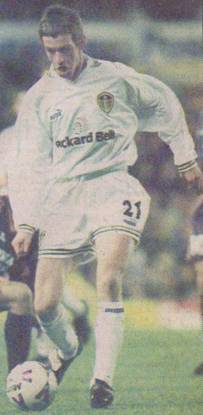 <![endif]>
Pierre Wome is sent off and David Hopkin, Lee Bowyer, Alan Smith and Stephen†††††††††††††††††††††††††††††††††† Martin Hiden on the run
McPhail wait to take the resulting free-kick
<![if !vml]>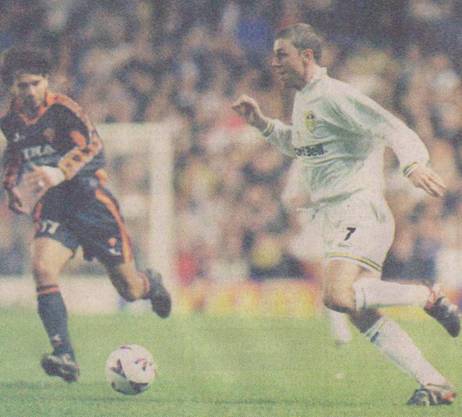 <![endif]>†
Lee Sharpe takes on the Roma defence†††††††††††††††††††††††††††††††††††††††††
Players:
<![if !vml]>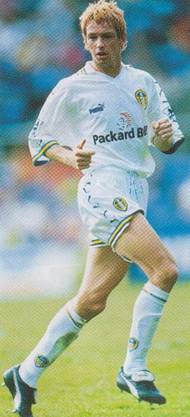 <![endif]>††† <![if !vml]>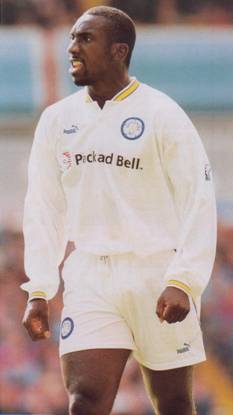 <![endif]>††††<![if !vml]>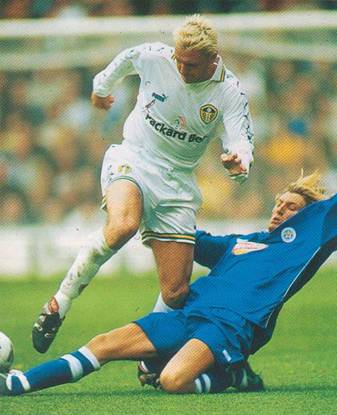 <![endif]>
††† Martin Hiden and Jimmy-Floyd Hasselbaink combined to set up Lee Sharpe but he shot over
<![if !vml]>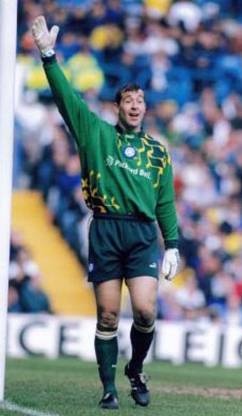 <![endif]>†<![if !vml]>

<![endif]>†<![if !vml]>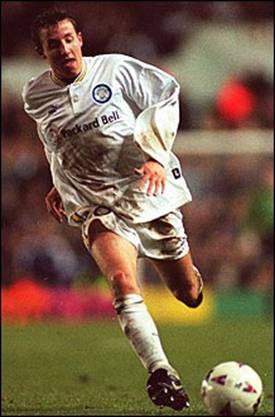 <![endif]>†<![if !vml]>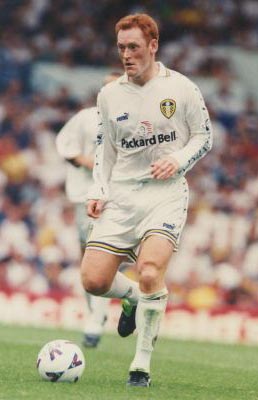 <![endif]>
Nigel Martyn was brilliant in goal††††† Injured Lucas Radebe†††† Lee Bowyer worked tirelessly†††††††††††††††††† David Hopkin had an improved
††††††††††††††††††††††††††††††††††††††††††††††††††††††††††††† did not play†††††††††††††††††††††††††† †††††††††††††††††††††††††††††††††††††††††††††††††††††††††††††††††performance
<![if !vml]>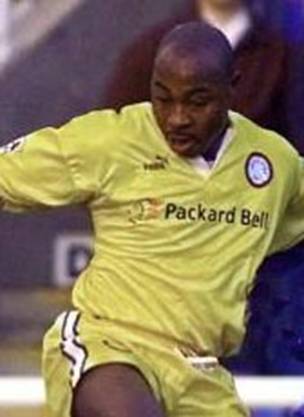 <![endif]>††† <![if !vml]>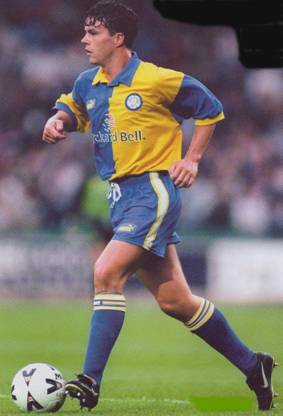 <![endif]>††††<![if !vml]>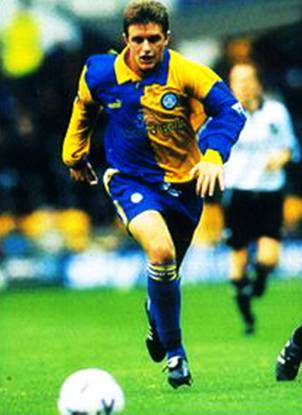 <![endif]>
†††††† Clyde Wijnhard, Ian Harte† and Stephen McPhail all had chances but fired over the bar
†
<![if !vml]>
<![endif]>††††††††††††††††††† <![if !vml]>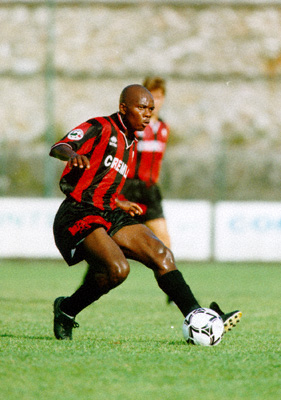 <![endif]>
†††††† Fabio Petruzzi played in the game but not at Roma††††††††††††††††††††††††††††††††††† Pierre Wome was also brought in but was sent off††
<![if !vml]>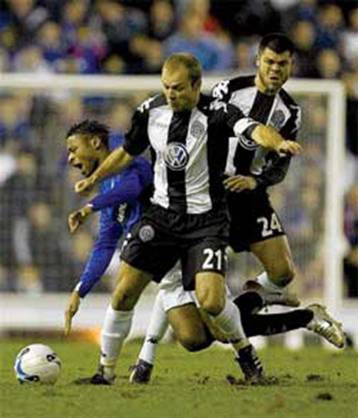 <![endif]>†††††††††††††††††††††††††††††††††††††††† <![if !vml]>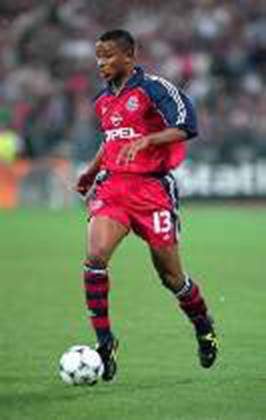 <![endif]>
††††††††† Ivan Tomic was brought into the midfield††††††††††††††††††††††††††††††††††††††††††††††††††††† Paulo Sergio started but was substituted