<![if !vml]>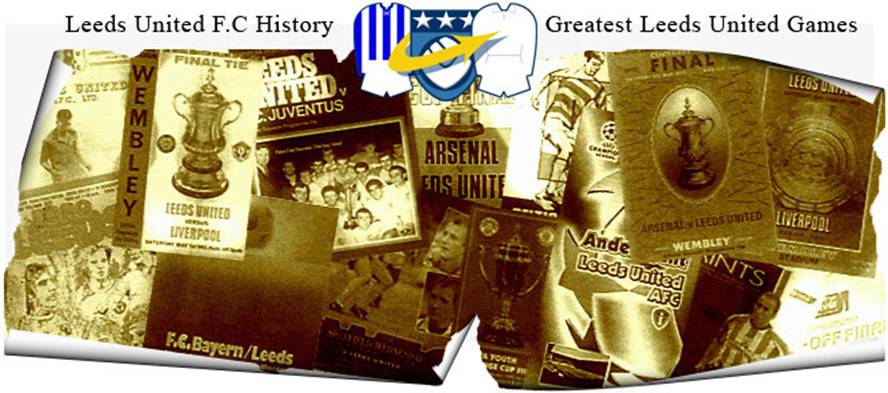 <![endif]>
Date: Saturday, 4th April 1970.
Venue: Elland Road, Leeds.
Competition: First Division.
Score: Leeds United 2 Burnley 1.
Scorers: Leeds United: Gray (2). Burnley: Faulkner (og).
Attendance: 24,691.
Teams:
<![if !vml]>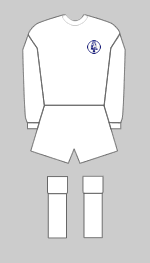 <![endif]><![if !vml]>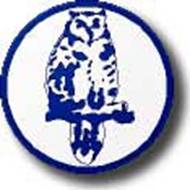 <![endif]>
Leeds United: Harvey; Yorath, Peterson; Madeley, Faulkner, Gray; Lorimer, Bates, Johanneson, Galvin, Hibbitt.
<![if !vml]>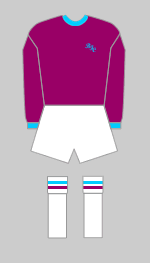 <![endif]><![if !vml]>

<![endif]>
Burnley: Mellor; Angus, Docherty; Waldron, Dobson, Todd; Casper, Bellamy (OíNeill), Probert, Thomas, Kindon.
Referee: Mr J.K. Taylor (Wolverhampton).
With the League title gone, weary United were dealt another blow twenty-four hours after their European Cup Semi-Final home failure against Celtic. Right Back Paul Reaney had sustained a fractured leg in a meaningless 2-2 draw at West Ham United. The injury cost him a place in Unitedís FA Cup Final line-up against Chelsea and a trip to Mexico as part of Englandís World Cup squad. Manager Don Revie sent out a patched up side on the Saturday before the FA Cup Final, lacking Reaney, Gary Sprake (bruised shoulder), Mick Jones (leg strain), Terry Cooper and Jack Charlton (shin injuries) and Norman Hunter (knee injury).
The game against the Clarets was Unitedís ninth in eighteen days, so with the Cup Final coming up, a shadow side on view, the extra cost of watching a game with nothing at stake and the Grand National on television, only 24,691 fans turned up† at Elland Road, about 12,000 less than average. The stay-away fans not only missed a chance to see some of the blossoming young reserve talent, but two of the finest goals ever seen at Elland Road. Both were scored by young Scottish international, Eddie Gray, but both were entirely different in their execution.
After only ten minutes, Gray, wearing the unfamiliar number six shirt, moved through the centre circle towards the Kop and spotted Burnley goalkeeper Peter Mellor off his line and produced a stunning chip from forty yards that floated over Mellorís head and into the net. Burnley drew level after twenty-five minutes when John Faulkner, the former Sutton United centre-half, making his debut, deflected a shot past David Harvey.
However, the United youngsters were not fazed and Gray produced a truly stunning winner on seventy-one minutes. He was hemmed in on the bye-line to the left of the Burnley goal, but twisted and turned into the box, where a posse of defenders were left trailing in his wake by his mesmerising ball skills, before he thundered an angled shot past Mellor. It was an amazing solo effort and was the main topic of conversation the following day as fans queued for FA Cup Final tickets alongside touts from London who were offering £25 for £4 tickets, but they were worth just a fraction of the quality of Grayís magnificent goals against Burnley.
<![if !vml]>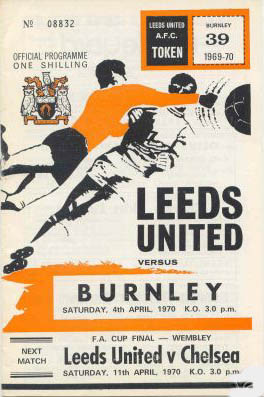 <![endif]>
Match Action:
<![if !vml]>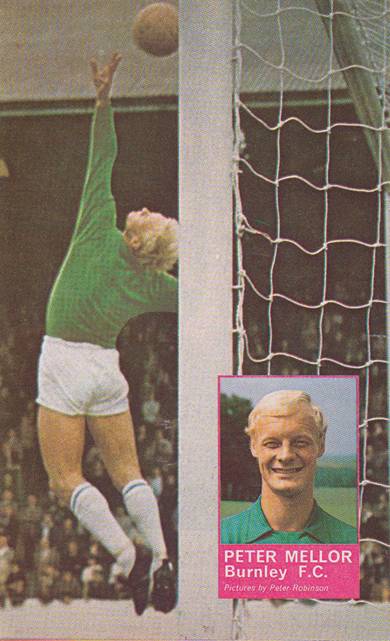 <![endif]>†<![if !vml]>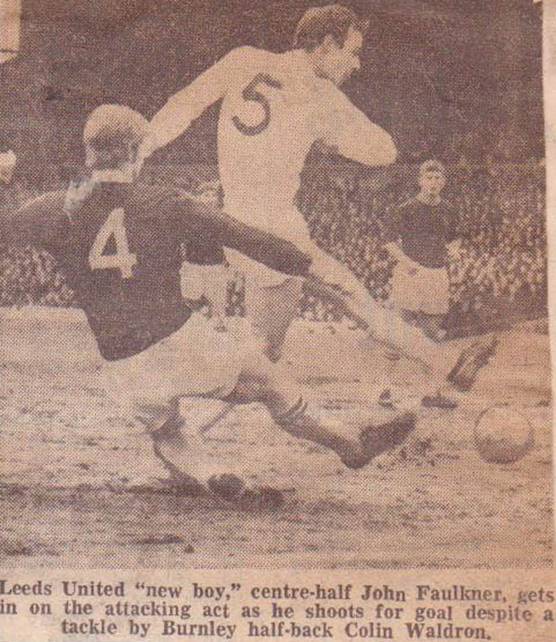 <![endif]>
Peter Mellor is unable to stop Eddie
Grayís chip shot for his first goal
<![if !vml]>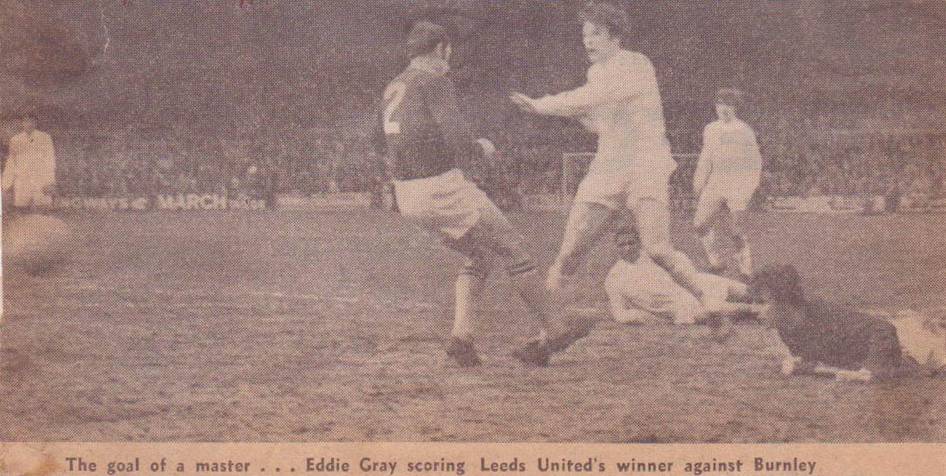 <![endif]>
Teams:
<![if !vml]>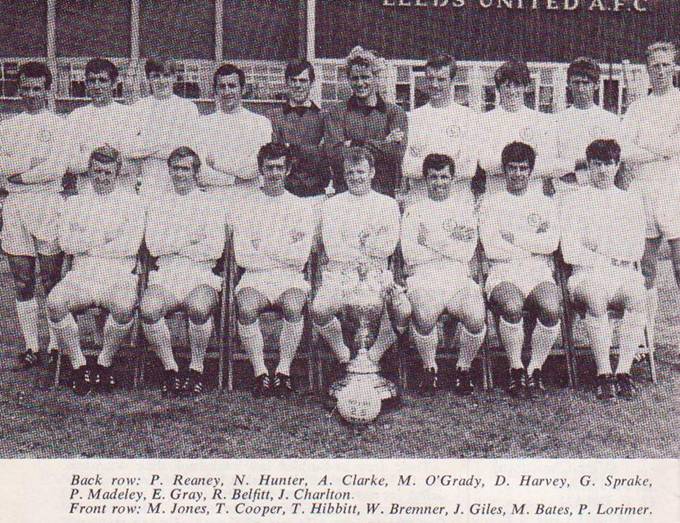 <![endif]>
<![if !vml]>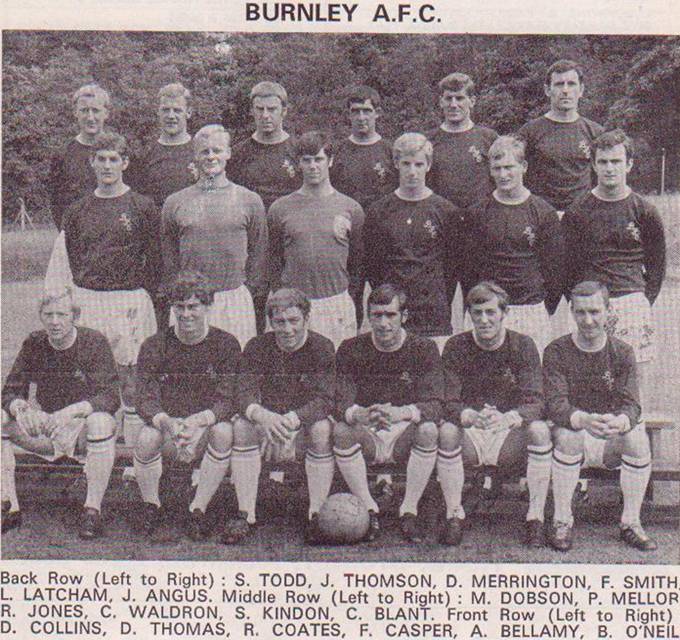 <![endif]>
Players:
<![if !vml]>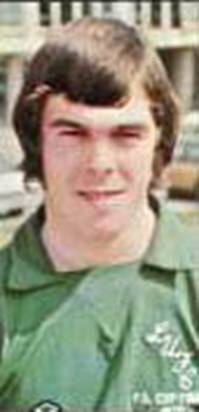 <![endif]>†<![if !vml]>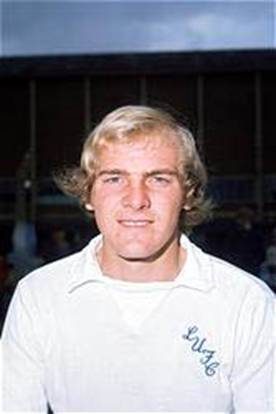 <![endif]>† <![if !vml]>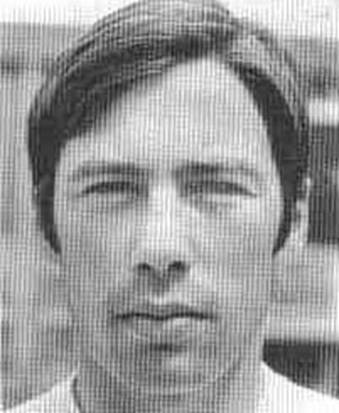 <![endif]>†
David Harvey†††††††††††††††††††††††††††††† Terry Yorath††††††††††††††††††††††††††††††††††††††††††††† Paul Peterson†††††††††††††††††††††††††††††††††††††††††††††††††††
†††††††††††††††††† ††††††††††††††††††††††††††††††††††††††††††
<![if !vml]>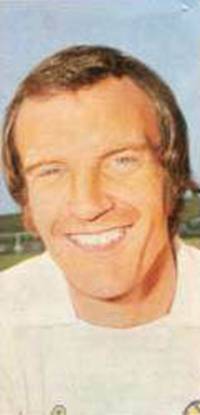 <![endif]>† <![if !vml]>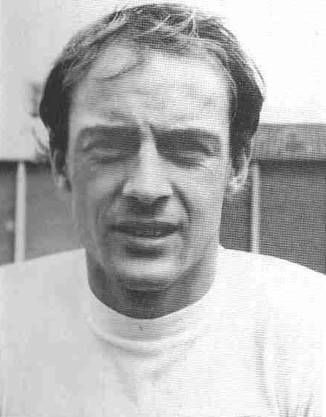 <![endif]>††††<![if !vml]>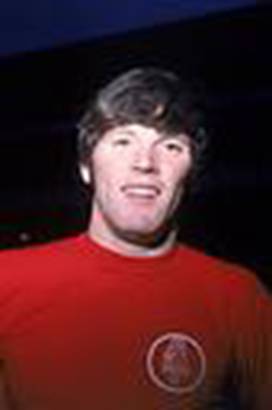 <![endif]>††
Paul Madeley††††††††††††††††††††††††††††† John Faulkner†††††††††††††††††††††††††††††††††††††††††††††††††††††††††††† Eddie Gray††††††††††††††††††††††††††††††††††††††††††††
†
†
<![if !vml]>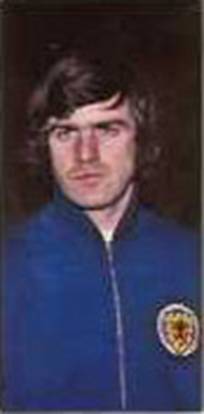 <![endif]>††† <![if !vml]>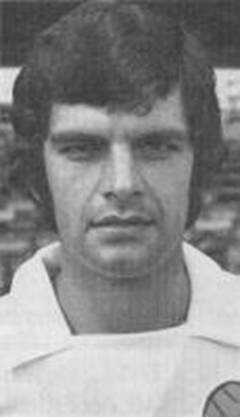 <![endif]>††††<![if !vml]>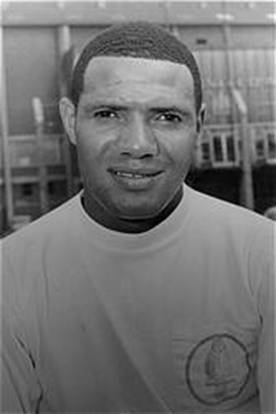 <![endif]>
Peter Lorimer††††††††††††††††††††††††††††††† Mick Bates††††††††††††††††††††††††††††††††††††††††††† Albert Johanneson
†††††††††††††††††††††††††
†<![if !vml]>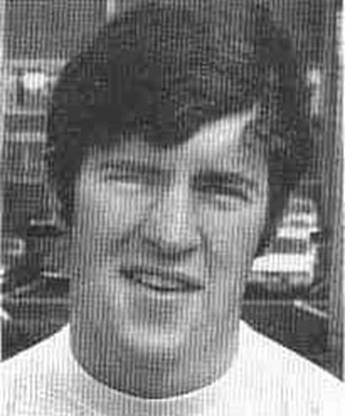 <![endif]>†††††††††††††† <![if !vml]>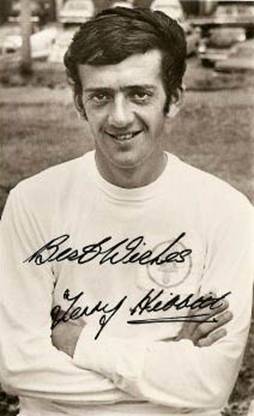 <![endif]>
† Chris Galvin††††††††††††††††††††††††††††††††††††††††††††††††††††††††††††††††††††††††††††† Terry Hibbitt
†††††††††††††††††††††††††
<![if !vml]>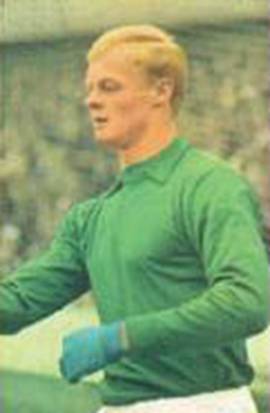 <![endif]>†† <![if !vml]>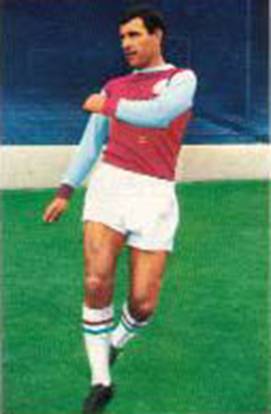 <![endif]>†††<![if !vml]>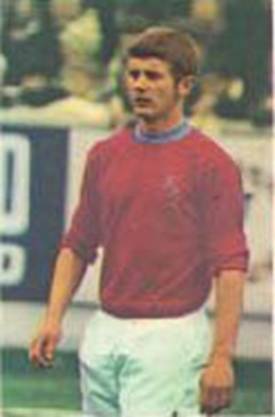 <![endif]>†
Peter Mellor†††††††††††††††††††††††††††††††††††††††††††††††† John Angus†††††††††††††††††††††††††††††††††††††††††††††††††† Mike Docherty††††††††††††††††††††††††††††††††††††††
<![if !vml]>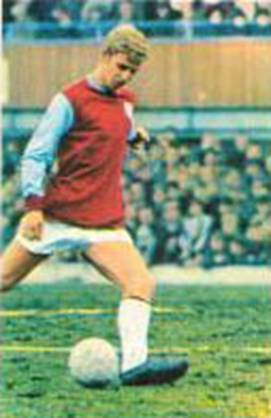 <![endif]>††† <![if !vml]>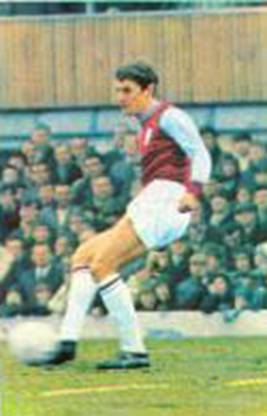 <![endif]>††††<![if !vml]>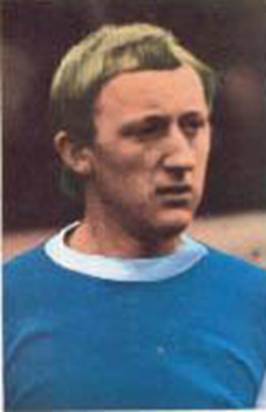 <![endif]>
Colin Waldron†††† ††††††††††††††††††††††††††††††††††††††††††Martin Dobson†††††††††††††††††††††††††††††††††††††††††††††† Sammy Todd
<![if !vml]>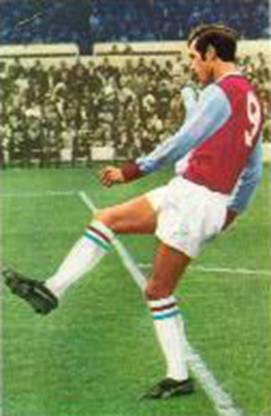 <![endif]>††† <![if !vml]>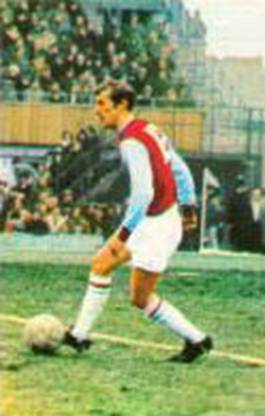 <![endif]>††††<![if !vml]>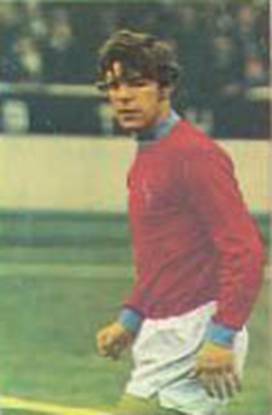 <![endif]>†
Frank Casper†††††††††††††††††††††††††††††††††††††††††††††††† Arthur Bellamy††††††††††††††††††††††††††††††††††††††††††† Eric Probert†
††††††††††††††††††††††††††††††††††††††††††††††††††††††††††††††††††††††††††††††††††
<![if !vml]>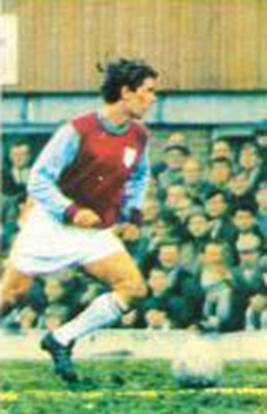 <![endif]>††† <![if !vml]>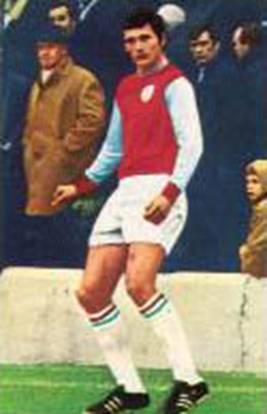 <![endif]>††††<![if !vml]>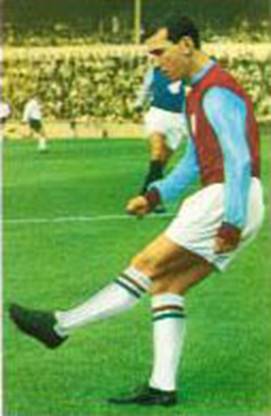 <![endif]>
Dave Thomas††††††††††††††††††††††††††††††††††††††††††††††† Steve Kindon†††††††††††††††††††††††††††††††††††††††††††††††† Brian OíNeil
†††††††††††††††††††† ††††††††††††††††††††††††††
††††††††††††††††††††††††††††††††††††††††††††