<![if !vml]>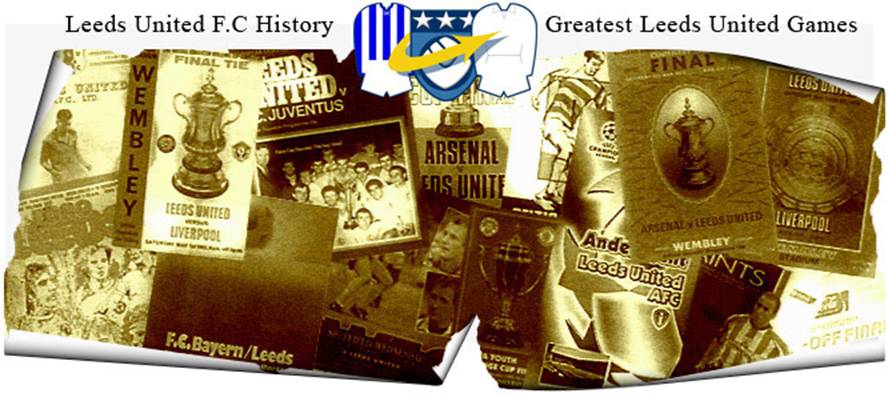 <![endif]>
Date: Saturday, 5th May 1973.
Venue: Wembley Stadium, London.
Competition: FA Cup Final.
Score: Leeds United 0 Sunderland 1
Scorers: Leeds United: Nil. Sunderland: Porterfield.
Attendance: 100,000 (Receipts £233,800).
Teams:
<![if !vml]>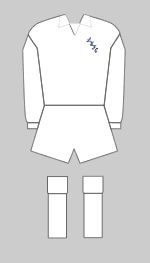 <![endif]><![if !vml]>

<![endif]>
Leeds United: Harvey; Reaney, Cherry; Bremner, Madeley, Hunter; Lorimer, Clarke, Jones, Giles, Gray (Yorath).
<![if !vml]>
<![endif]><![if !vml]>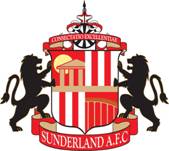 <![endif]>
Sunderland: Montgomery; Malone, Guthrie; Horswill, Watson, Pitt; Kerr, Porterfield, Halom, Hughes, Tueart. Unused Sub: Young.
Referee: K.H. Burns (Stourbridge).
 As United came clattering down in the 1973 FA Cup Final, the thud could be heard from John O'Groats to Lands End. Sunderland completely ripped up the form book to pull off one of the biggest upsets in a Wembley Final. Rank outsiders Sunderland pulled off the biggest shock in an FA Cup Final by beating odds-on favourites United. Ultra-professional Leeds, despite all their experience at the top level simply did noy produce the goods. The plucky Wearsiders, roared on by a red and white wall of sound, belied football logic by lowering United's colours. Inspired by their veteran Manager Bob Stokoe, Sunderland served up some good football against a United side who never seemed happy from the kick-off.
Sunderland had reached Wembley with a refreshing brand of soccer and, after weathering an early flurry of United attacks, began to play to their full potential. The Sunderland defence, centre-half Dave Watson in particular, closed down quickly on off-form Allan Clarke, Mick Jones and Eddie Gray, and pieced together some promising moves of their own.
After thirty-two minutes, diminutive midfield man Bobby Kerr put in a cunning lob which David Harvey was forced to tip away for a corner. Billy Hughes curled the kick in from the right, beyond United's defensive cover under the challenge of Dave Watson, where Porterfield cushioned the ball on his thigh before crashing in a superb knee-high, right foot volley for the goal which was to win the Cup.
United's all stars found themselves chasing the game immediately Sunderland got their noses in front just after the half hour mark. United had the bulk of possession but made precious little use of it as Micky Horswill tackled like a tiger in midfield, never allowing Billy Bremner or Johnny Giles time or space. White-faced United were playing as though the Cup was destined for the North-East and seemed to lack belief in their own ability until the final quarter of the match. Trevor Cherry, the only non-International in the United line-up, got forward more from full-back the longer the game went, having a goal disallowed and becoming involved in that remarkable Jim Montgomery save.
Inevitably, the game is often remembered for the save that enabled the Wear-siders to hang on to the Cup rather than for the goal that won it. Midway through the second half Trevor Cherry linked up with his attack and put in a diving header which goalkeeper Jim Montgomery did well to parry. The goalkeeper, who had been immaculate throughout, flung himself to his right to brilliantly palm away the close range header from Cherry, who had sneaked unnoticed into the box. The ball ran loose to Peter Lorimer who, unchallenged, hit the ball hard and true from short range, only for Montgomery to twist in the air and fling out his arms to tip the ball onto the underside of the bar for an amazing double reflex save which defied belief.
Montgomery's superb effort sapped the United spirit and, although they pushed forward belatedly, anything less than victory would have been harsh on underdogs Sunderland. Leeds had a loud appeal for a penalty, after Dave Watson brought down Billy Bremner in the box, turned down and it was Sunderland who finished on an upbeat note as Vic Halom drew a marvellous save out of David Harvey, United just hadn't played up to scratch, particularly in attack, where Eddie Gray, who had sparkled against Chelsea in the 1970 Final, was shut out to such an extent that he was withdrawn before the end.
Sunderland became the first Second Division side to win the trophy since West Bromwich Albion beat Birmingham City 2-1 in 1931. For skipper Bobby Kerr it must have been particularly sweet leading his side to victory against Leeds, the team against whom he had broken his leg in the FA Cup encounter six years earlier. United's agony did not end at Wembley, eleven days later their leg-weary warriors lost 1-0 to AC Milan in a controversial European Cup-Winners'  Cup Final in Greece.
<![if !vml]>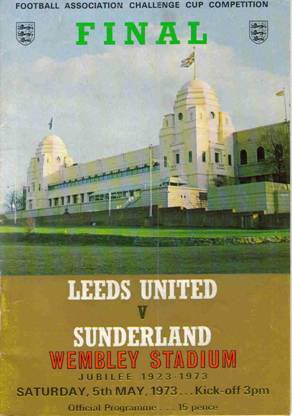 <![endif]> <![if !vml]>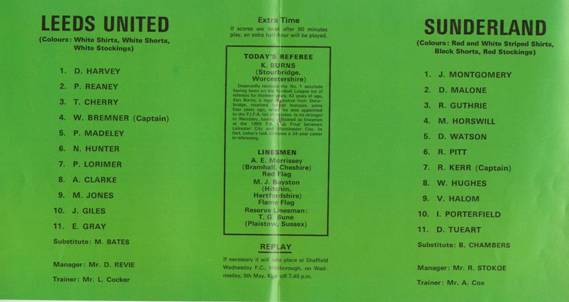 <![endif]>
Teams from Wembley Programme:
<![if !vml]>
<![endif]>
<![if !vml]>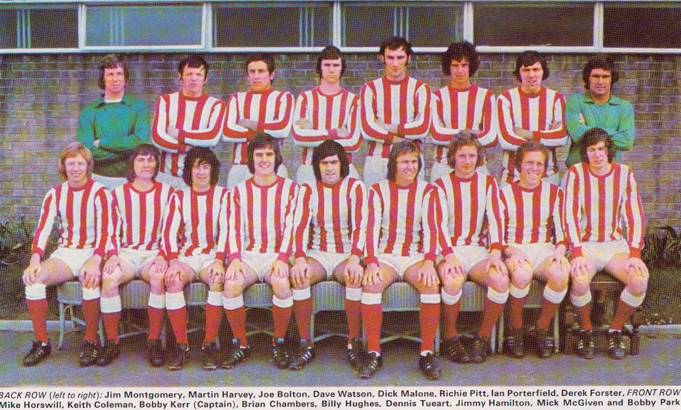 <![endif]>
Match Action:
<![if !vml]>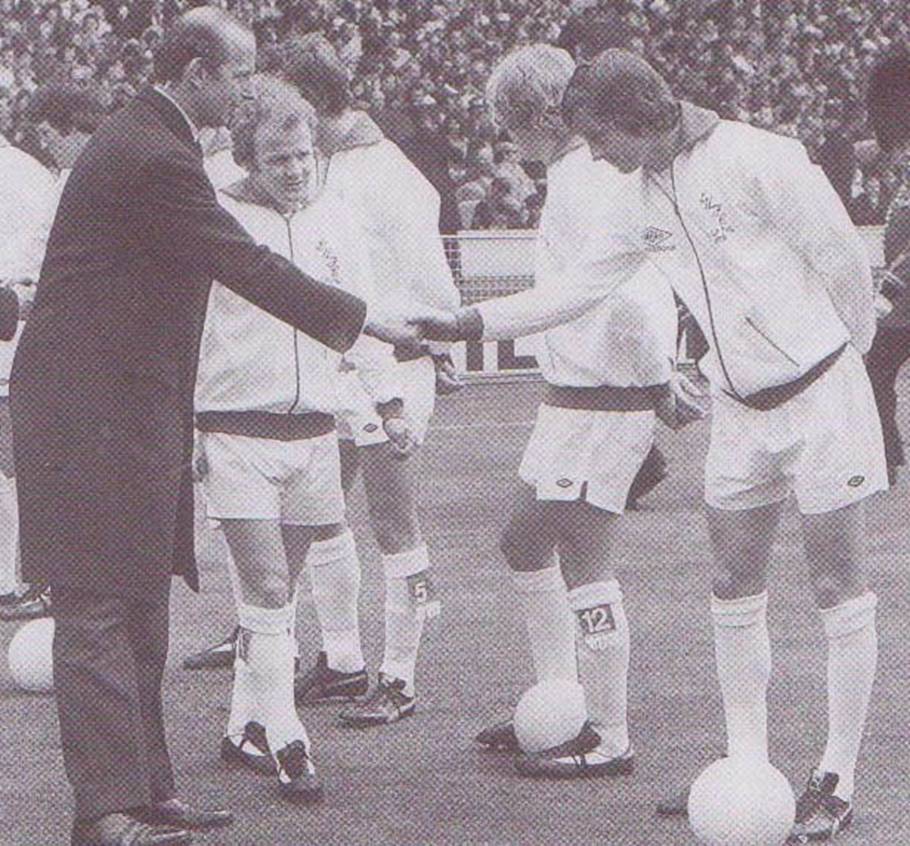 <![endif]>       
Billy Bremner introduces Allan Clarke to the Duke of Kent              
<![if !vml]>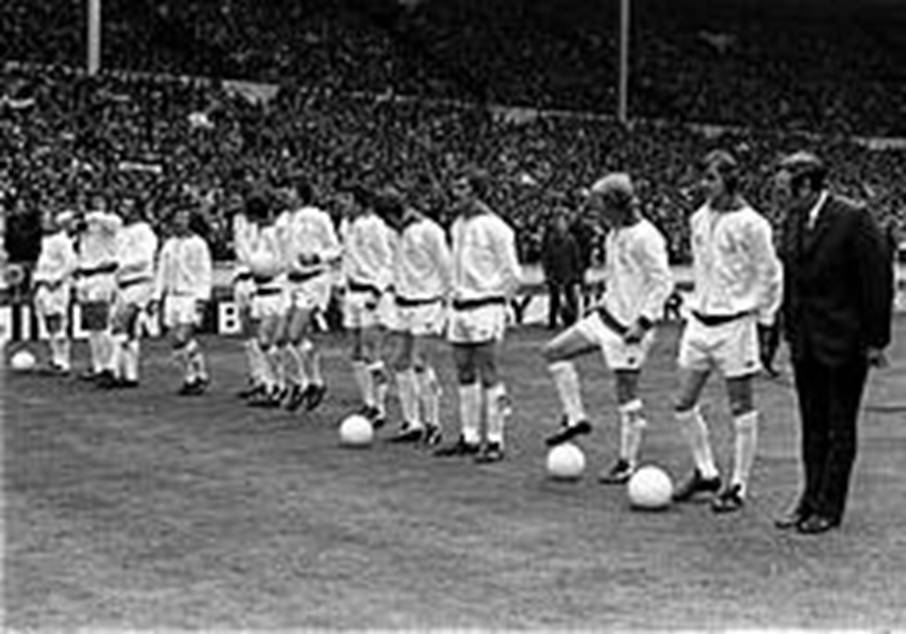 <![endif]> 
The Leeds team lines up for the preliminaries before the kick-off
<![if !vml]>
<![endif]> <![if !vml]>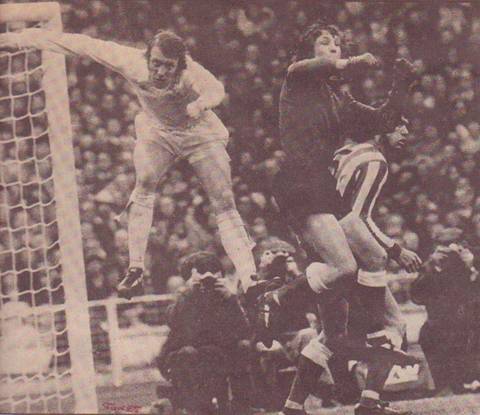 <![endif]>
Billy Bremner fights hard in midfield                                               Mick Jones flies high but is foiled by Jim Montgomery   
<![if !vml]>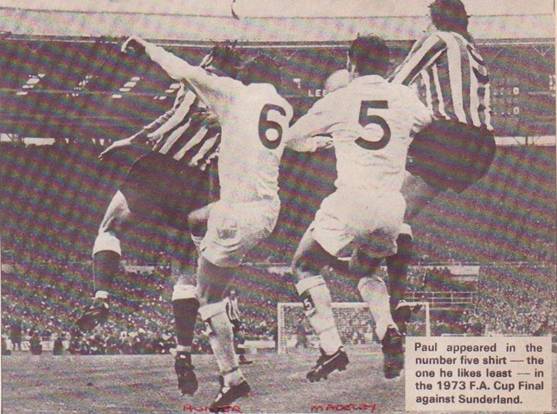 <![endif]> <![if !vml]>
<![endif]>
Norman Hunter and Paul Madeley combine to win a high ball                                        Norman Hunter beats Dennis Tueart to the ball
<![if !vml]>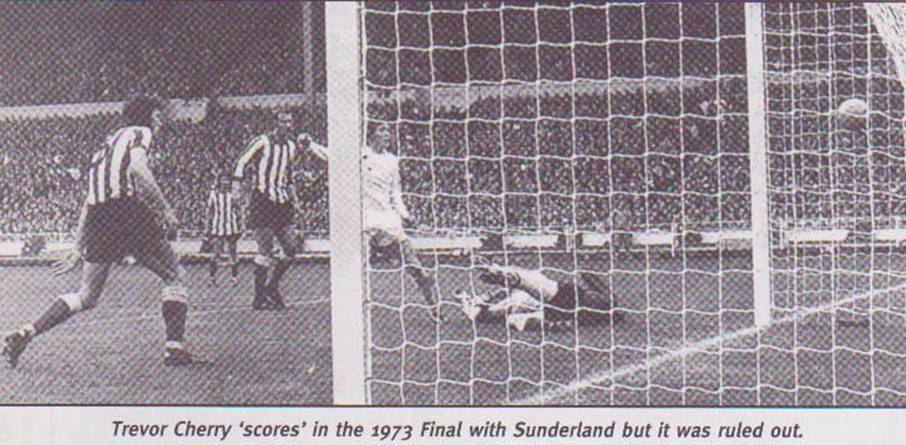 <![endif]>
<![if !vml]>

<![endif]>          
Cherry gets the ball in the net but it was disallowed
<![if !vml]>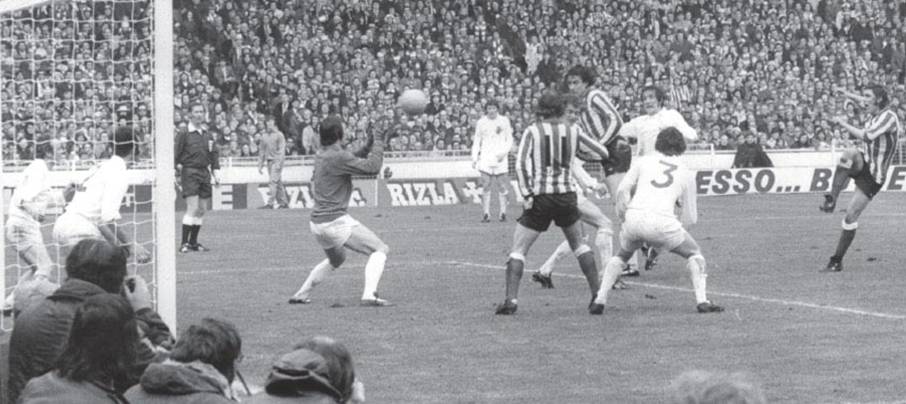 <![endif]>
Ian Porterfield volleys home the winner for Sunderland
<![if !vml]>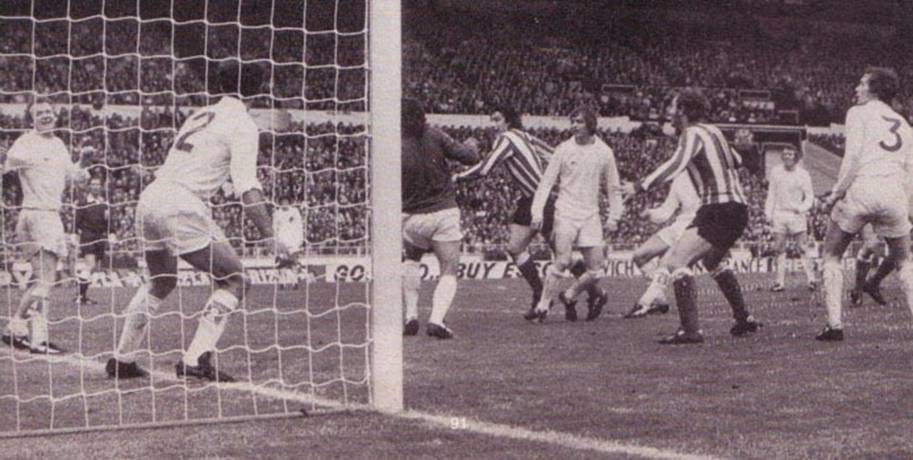 <![endif]>
Ian Porterfield scores the winner much to the annoyance of Billy Bremner
<![if !vml]>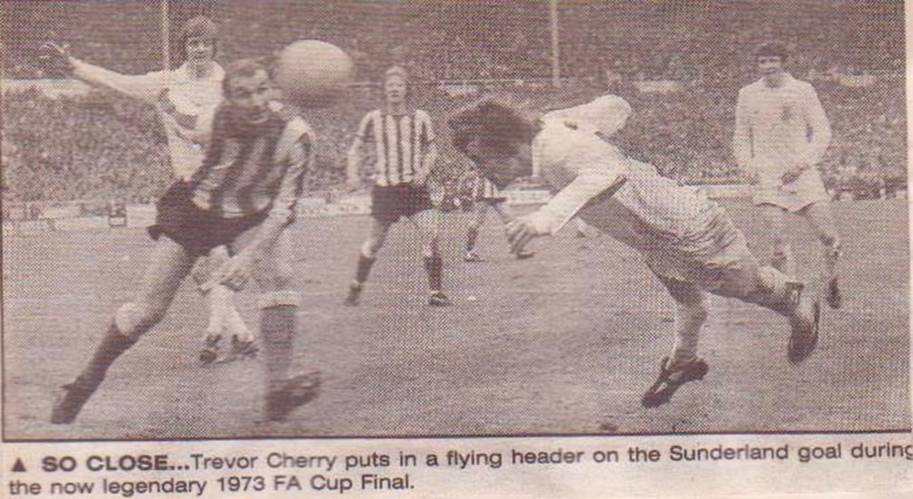 <![endif]>
<![if !vml]>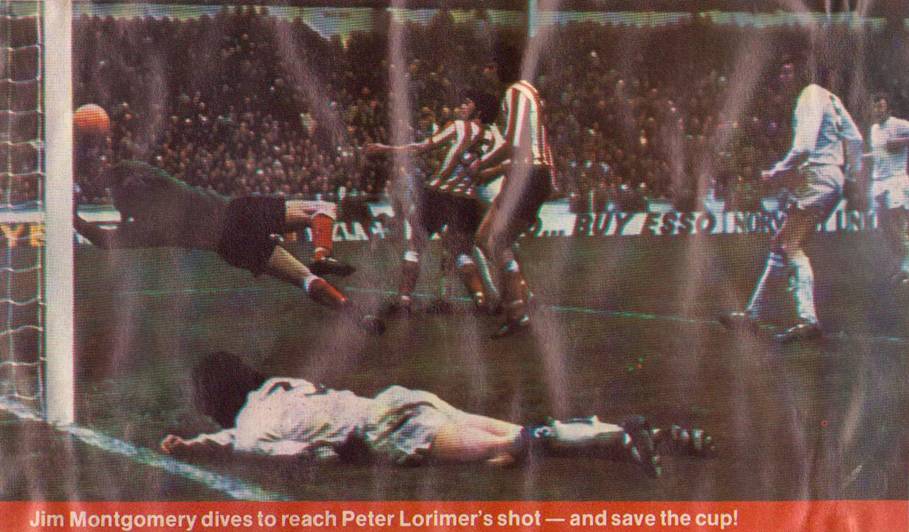 <![endif]>
<![if !vml]>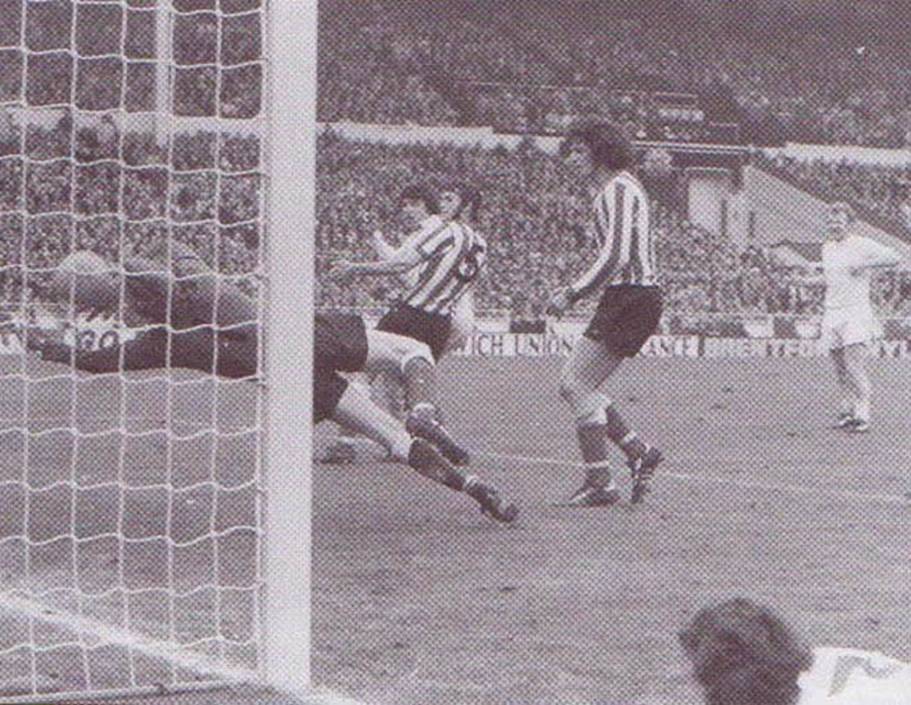 <![endif]> 
<![if !vml]>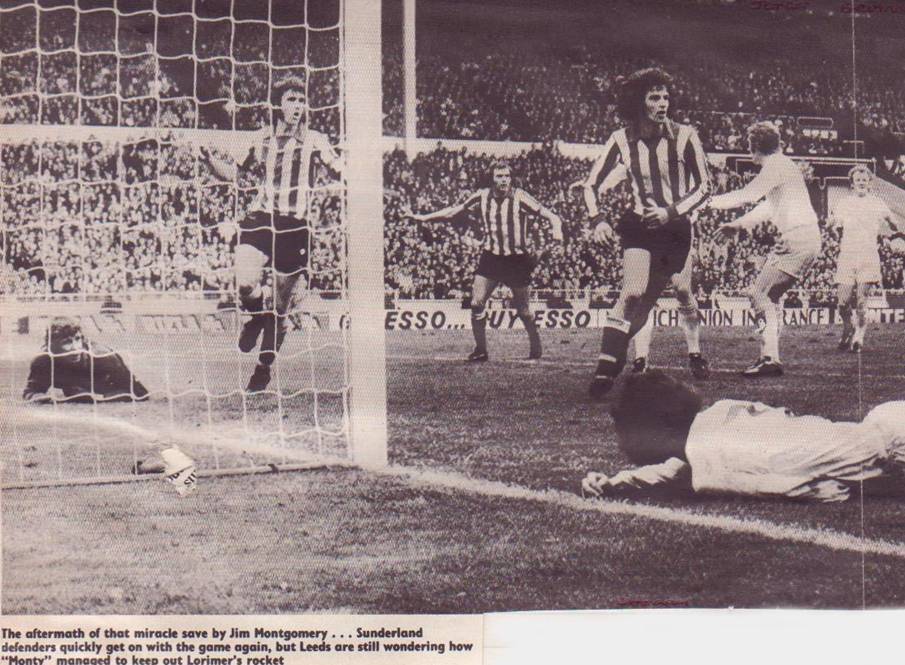 <![endif]>
<![if !vml]>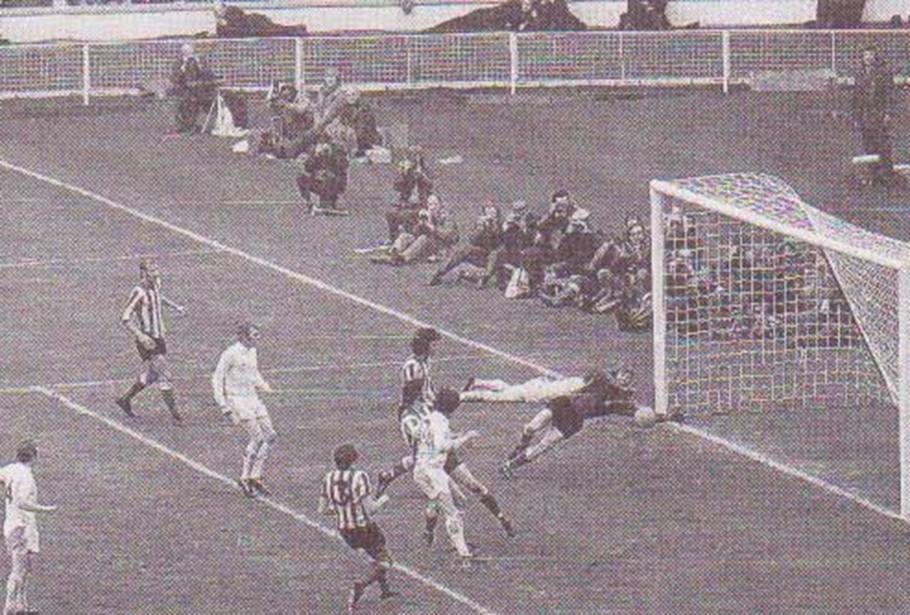 <![endif]> 
<![if !vml]>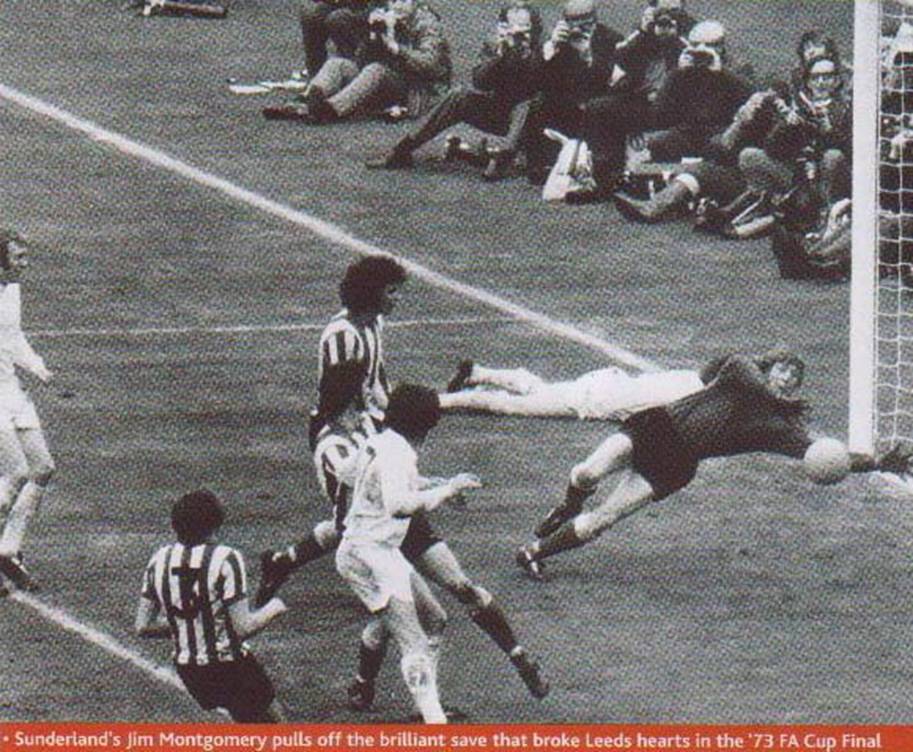 <![endif]>
<![if !vml]>
<![endif]>                  <![if !vml]>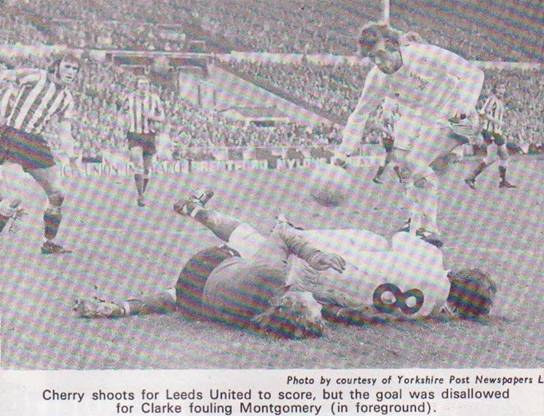 <![endif]>
Bobby Kerr shows off the Cup
Teams:
<![if !vml]>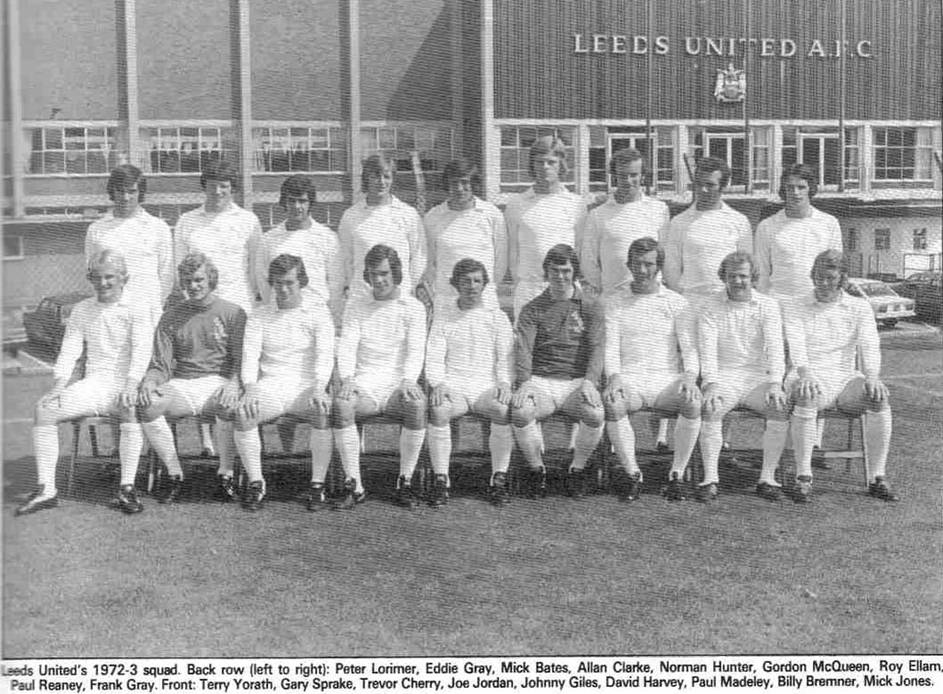 <![endif]>
<![if !vml]>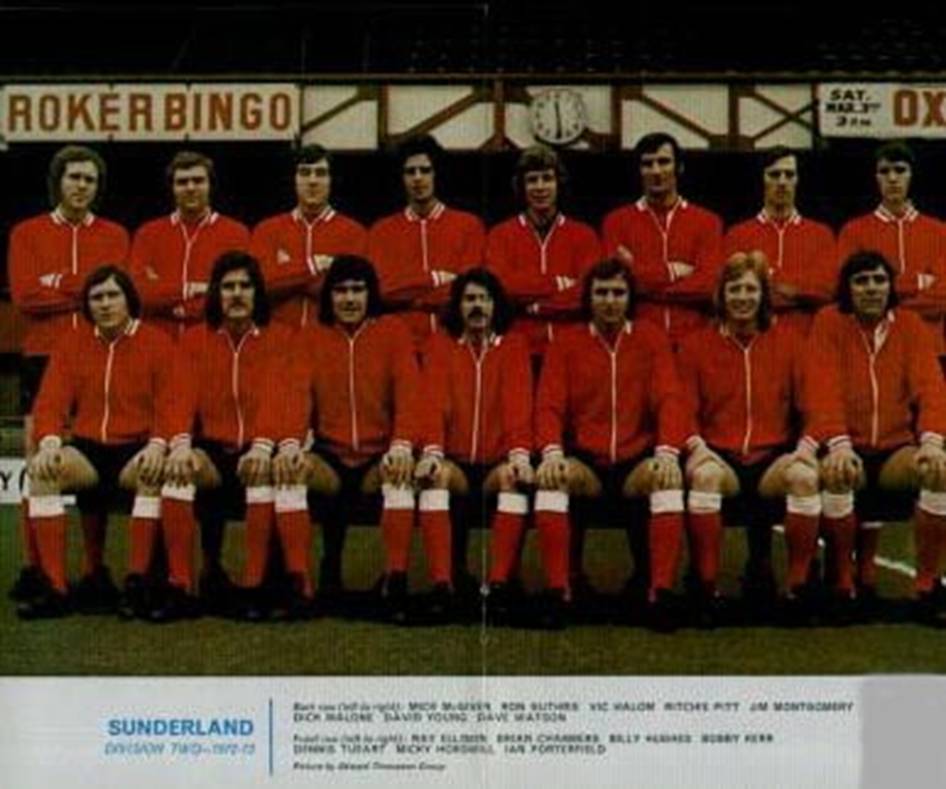 <![endif]>