<![if !vml]>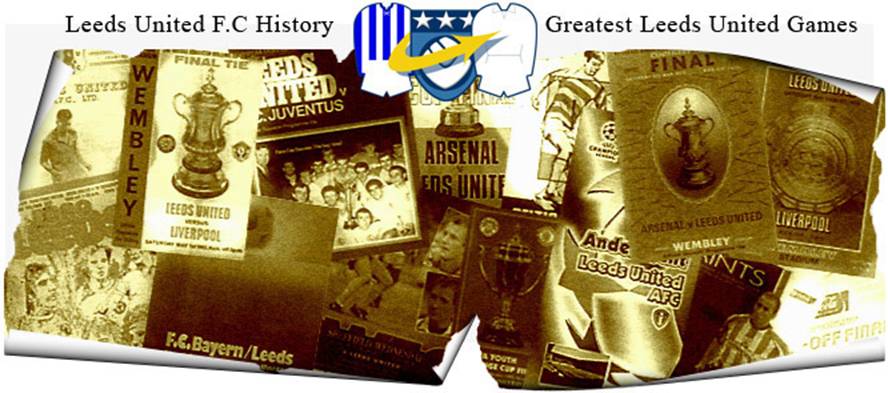 <![endif]>
Date: Wednesday, 5th December 2000.
Venue: Stadio Olimpico, Rome, Italy.
Competition: ECL, 2nd Stage Group D: Match 2.
Score: SS Lazio 0 Leeds United 1.
Scorers: SS Lazio: Nil. Leeds United: Smith.
Attendance: 26,503.
Teams:
<![if !vml]>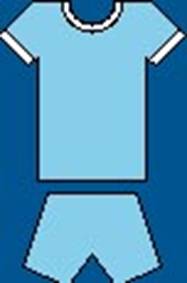 <![endif]><![if !vml]>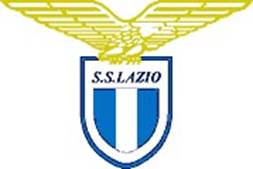 <![endif]>
SS Lazio: Peruzzi; Pancaro, Nesta, Couto, Favalli; Nedved, Simeone, Veron (Ravanelli), Lombardo (Gottardi); Salas, Crespo. Unused Subs: Negro, Mihajlovic, Pesaresi, Colonnese, Marchegiani.
<![if !vml]>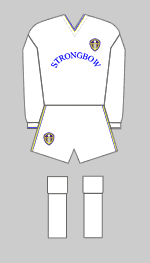 <![endif]><![if !vml]>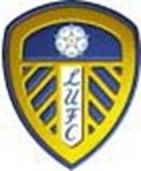 <![endif]>
Leeds United: Robinson; Kelly, Woodgate, Radebe, Matteo; Bakke, Dacourt, Bowyer, Wilcox (Kewell); Smith, Viduka.Unused Sub Huckerby, Mills, Burns, Maybury, Milosevic.                            
Referee: Claude Colombo (France).
United's bare-bones squad had been outclassed by Real Madrid and well beaten 2-0, but they were able to travel to Lazio with something resembling a first-team squad and record a famous victory courtesy of an Alan Smith goal after a sublime Mark Viduka back-heel had set him up. 6,000 United fans had made the trip and they returned home delirious at the result, which left Lazio in bottom place and pointless.
Alan Smith scored a glorious match-winner ten minutes from time to break a barren spell of twelve goalless games, just when his side needed it most. Once again United raised their game to new heights in European competition, delivering what could ultimately amount to a knock-out blow to a team who originally figured among the favourites to take out the ECL trophy. With new signing Rio Ferdinand still not eligible to play in Europe, Jonathan Woodgate lined up in a back four alongside Lucas Radebe in the middle of Gary Kelly and Dominic Matteo, who was preferred to Ian Harte. Eirik Bakke was included in midfield but fit-again Harry Kewell started the game from the bench as Jason Wilcox was given a start on the left. Lazio fielded a team full of Internationals from several nations, including one of the world's best defenders in Alessandro Nesta, midfield sensation Juan Sebastian Veron and ace South American strike duo of Marcelo Salas and Hernan Crespo.
United were desperate to avoid defeat after the first game set back to Real Madrid in the phase opener and Mark Viduka was yellow carded as early as the second minute for an elbow on Alessandro Nesta as Lee Bowyer's right wing cross came over. It was an untidy opening and, after Marcelo Salas had overrun the ball, Alan Smith first failed to control a Jason Wilcox through ball and then couldn't get a touch to Lee Bowyer's inviting cross. Atttilio Lombardo, foraging down the right, should have done better with two fine opportunities, while at the other end the effervescent Lee Bowyer was well wide with a shot from distance. Mark Viduka won a sixteenth minute corner and Eirik Bakke's goal-bound header from Lee Bowyer's corner was hacked off the line by Attilio Lombardo. Marcelo Salas was not far off the target with an angled lob and then he won a corner on the left from which Guiseppe Pancaro rose at the far post and rattled an upright with his close-range header.
Pavel Nedved did not get the runs he wanted from the strike duo and promptly admonished them, while Mark Viduka almost got Alan Smith through and play swung from end to end. Attilio Lombardo was felled by Dominic Matteo in a dangerous position after thirty-three minutes, but Alan Smith relieved the pressure with a big kick downfield before Lee Bowyer was pulled up for a foul on Pavel Nedved and then a Juan Sebastian Veron effort was far too high. Veron was booked for making remarks to the referee, and then United had a lucky escape when Marcelo Salas beat Paul Robinson with a far-post header from Juan Sebastian Veron's cross, only for Jonathan Woodgate, who was having a blinder, to head clear from the line. Mark Viduka showed an array of tricks on the left just before the interval to present Lee Bowyer with a chance at the far post, but the midfielder could not get the required angle. Alessandro Nesta left the pitch at half-time complaining bitterly to the referee about the antics of Alan Smith in particular elbowing and shirt pulling and the young striker was obviously leaving an impression on the big-name defender.
There was an air of impatience about Pavel Nedved's wide shot at the start of the second half and after Marcelo Salas had won a corner on the right Paul Robinson cleared untroubled. Juan Sebastian Veron next got Pavel Nedved through but he shot into the side netting and United countered with a terrific dipping shot from twenty yards by Olivier Dacourt caused Angelo Peruzzi some anxious moments. Pavel Nedved was equally close sending in a screamer just wide of the mark at the other end and it was truly amazing that the game was still goalless. Mark Viduka was the next to try his luck with a low shot which was not on target and the diving Simeone rattled the advertising boards with a header. Alan Smith's excellent cross from the right was almost bundled in by Mark Viduka but Angelo Peruzzi twisted acrobatically to keep it out and then Jonathan Woodgate found himself with a glorious shooting chance from ten yards but scuffed it wide.
Angelo Peruzzi saved bravely at Alan Smith's feet after Mark Viduka had steered him through and with fourteen minutes left United, sensing that victory was there for the taking, sent on Harry Kewell in place of Jason Wilcox. Paul Robinson did exceptionally well to keep out Hernan Crespo's close-range lob and United finally broke the deadlock after eighty minutes. A brilliant move saw Harry Kewell turn the ball inside to Alan Smith and then on to Mark Viduka, who back-heeled it for Smith to take it in his stride and coolly slot home a shot into the far corner to send the travelling fans wild with delight. Simeone shot wide and Jonathan Woodgate pulled off a brilliant last-ditch tackle to stop Pavel Nedved in his tracks as Lazio went for the final push, but United stood firm for a victory which ranked with their finest.
<![if !vml]>
<![endif]>
Match Action:
<![if !vml]>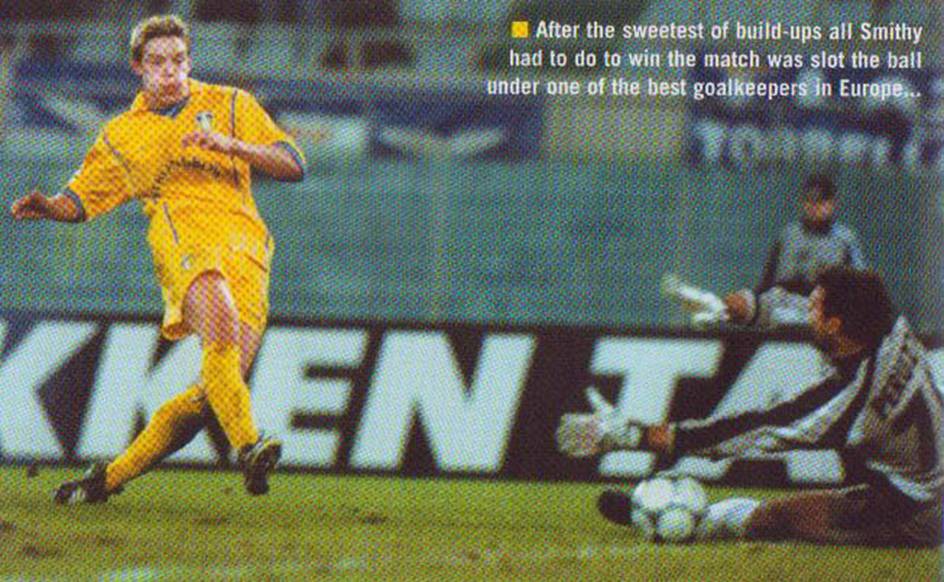 <![endif]>
<![if !vml]>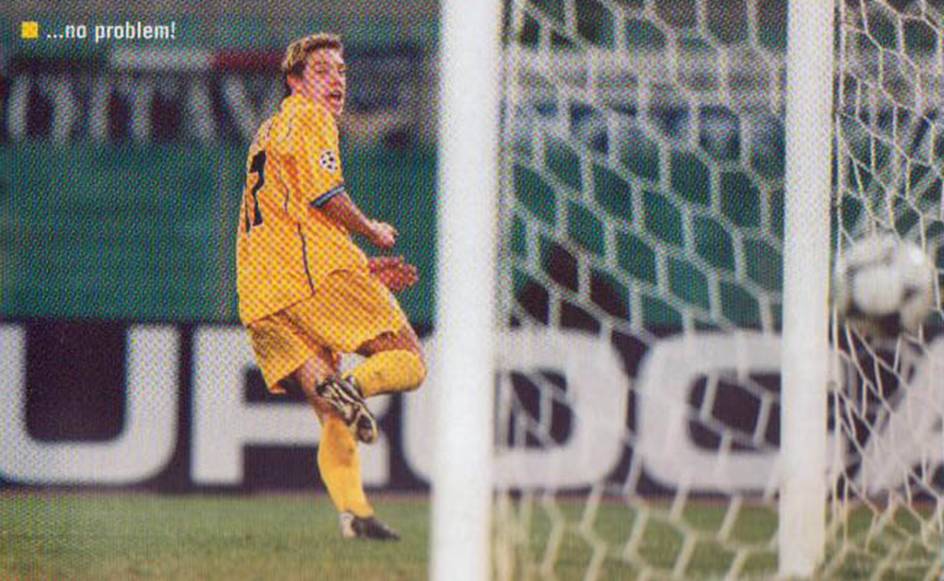 <![endif]>
<![if !vml]>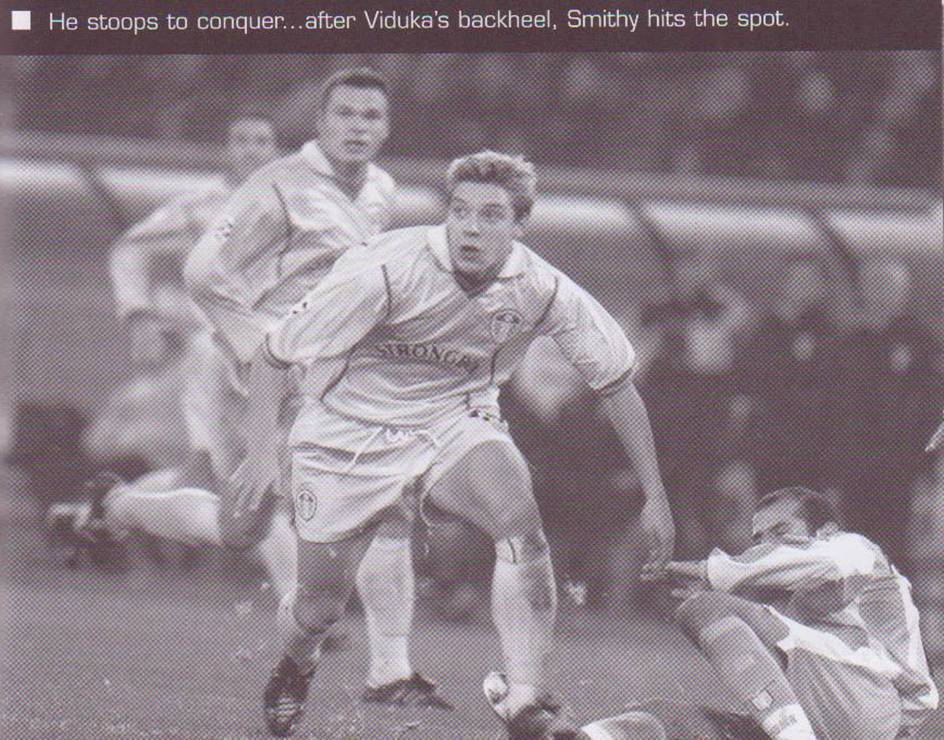 <![endif]>
<![if !vml]>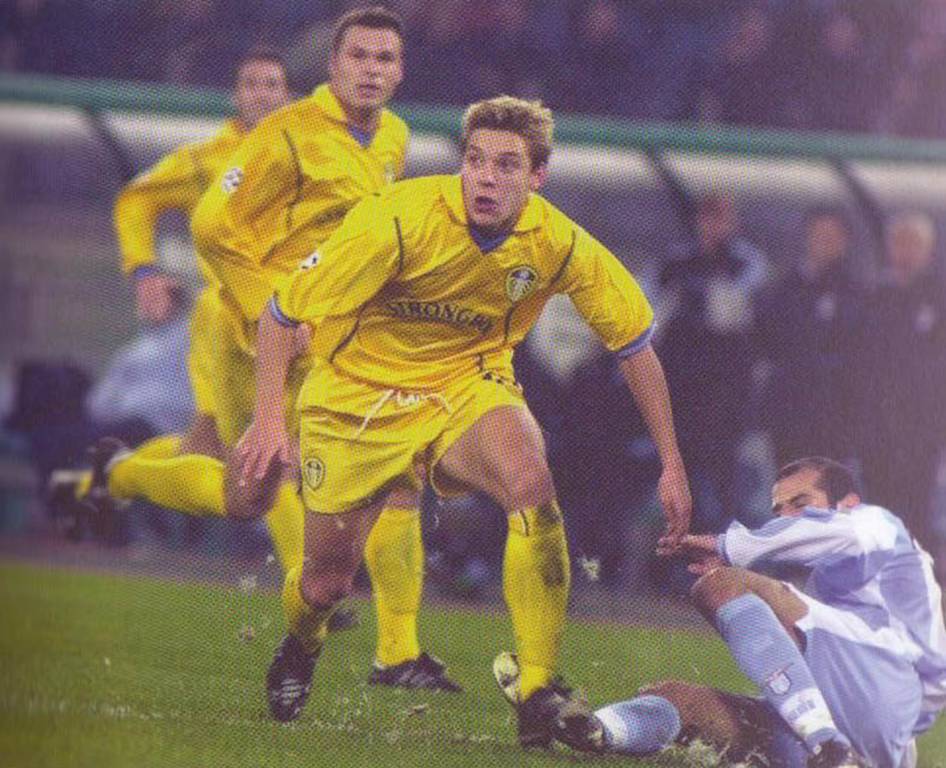 <![endif]>
Alan Smith scores the only goal watched by Mark Viduka, Jason Wilcox and a grounded Giuseppe Pancaro
<![if !vml]>
<![endif]>
Alan Smith beats the outstretched glove of Angelo Peruzzi to slot the winner
<![if !vml]>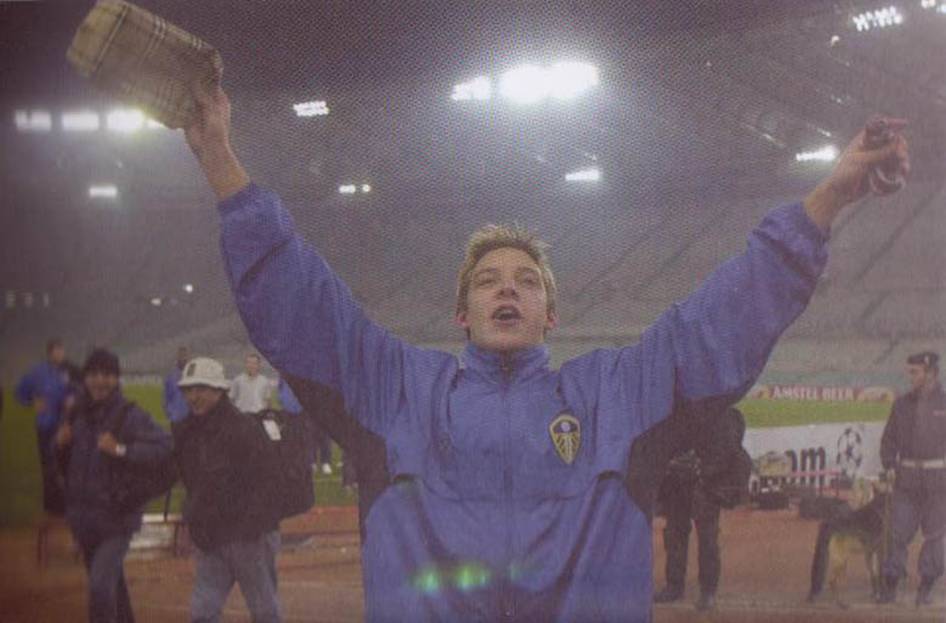 <![endif]>
Alan Smith salutes the fans after the game
<![if !vml]>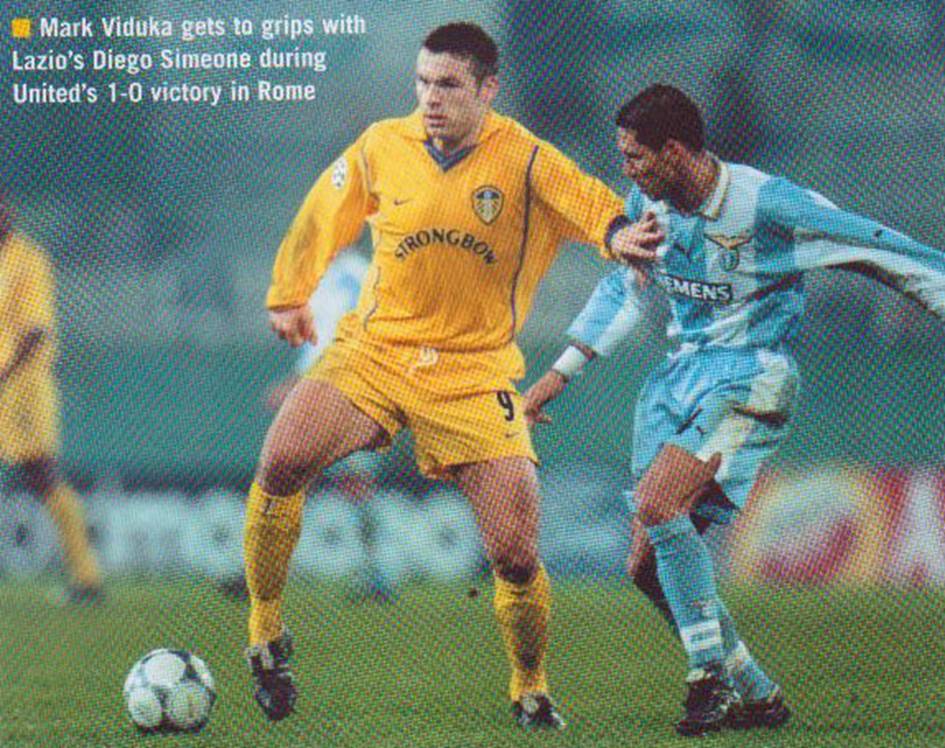 <![endif]>
<![if !vml]>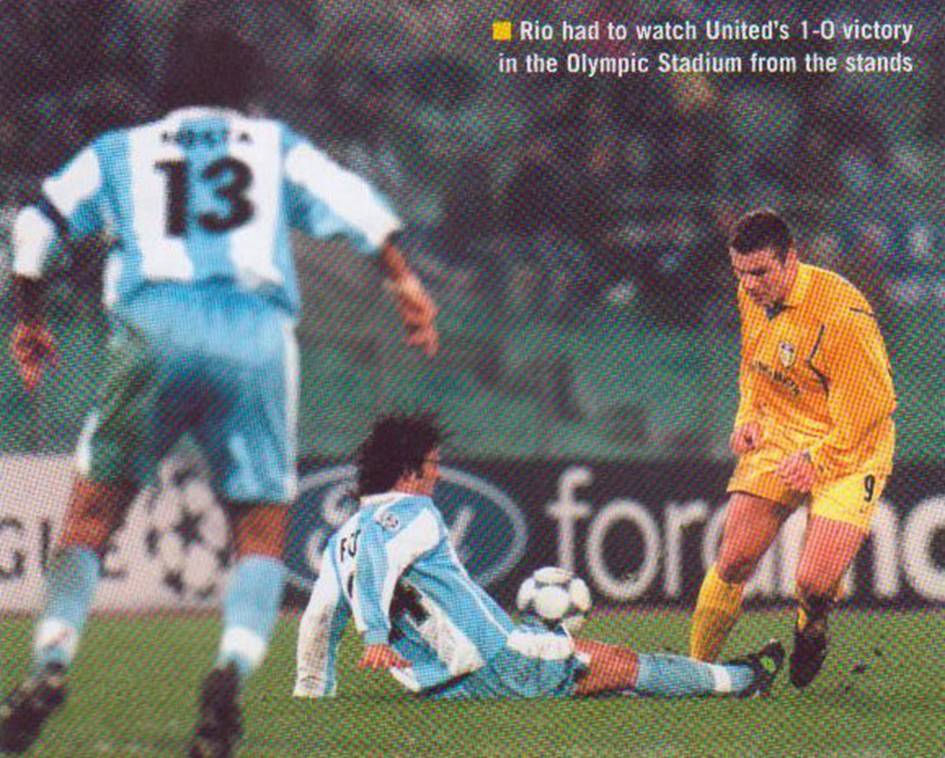 <![endif]>
Mark Viduka is tackled by Guiseppe Favelli as Alessandro Nesta waits
<![if !vml]>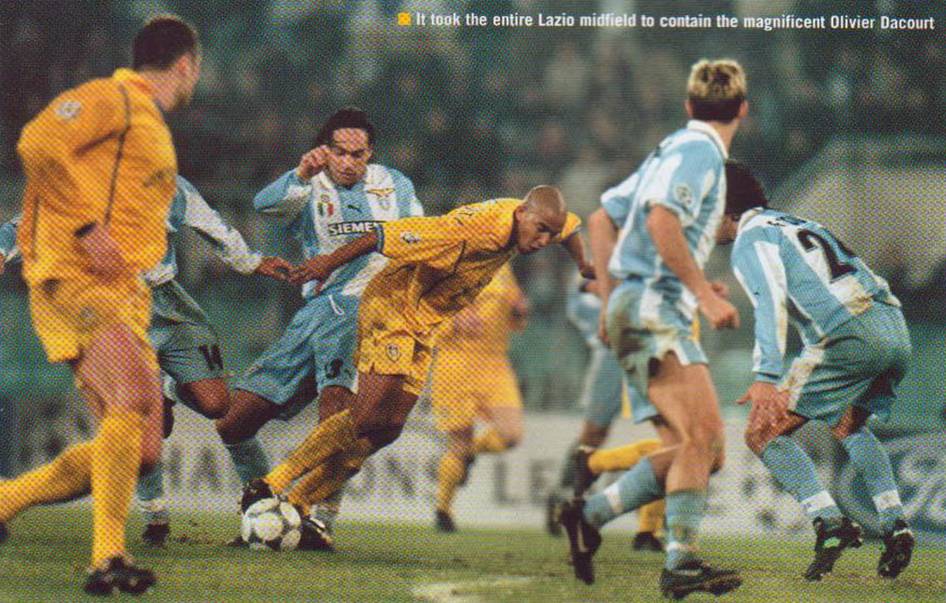 <![endif]>
<![if !vml]>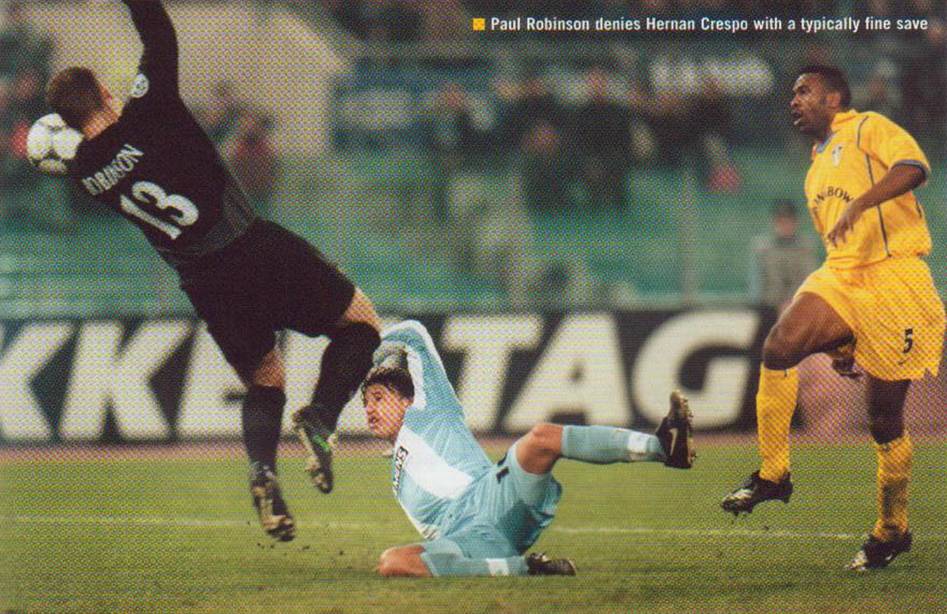 <![endif]> 
<![if !vml]>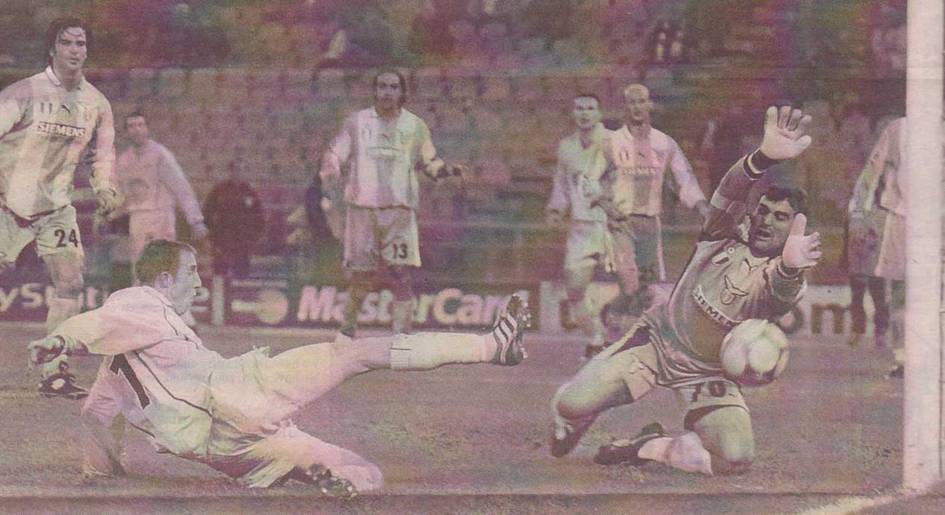 <![endif]>
Lee Bowyer is denied by the superb Angelo Peruzzi
<![if !vml]>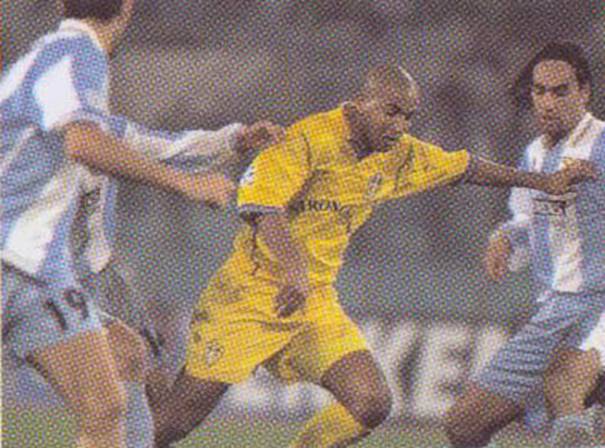 <![endif]>  <![if !vml]>
<![endif]>
Olivier Dacourt brushes aside Alessandro Nesta                                                                          Alessandro Nesta beats Alan Smith in the air
<![if !vml]>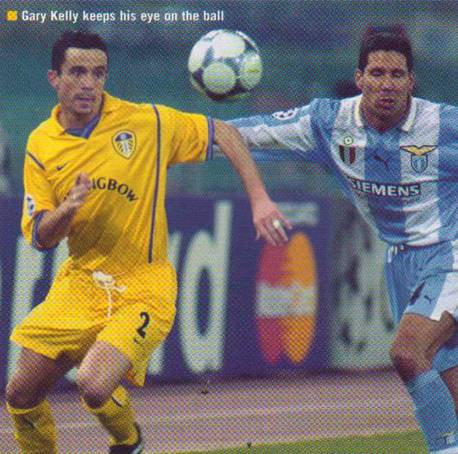 <![endif]>  <![if !vml]>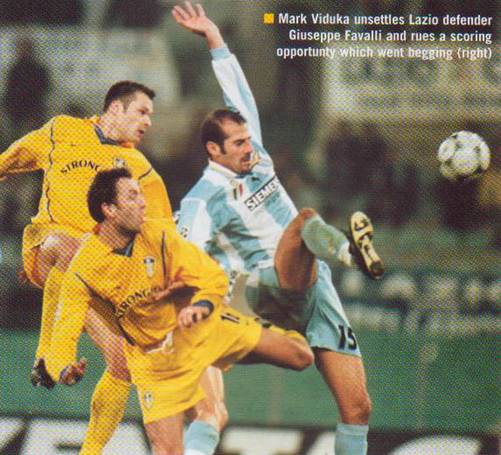 <![endif]>
<![if !vml]>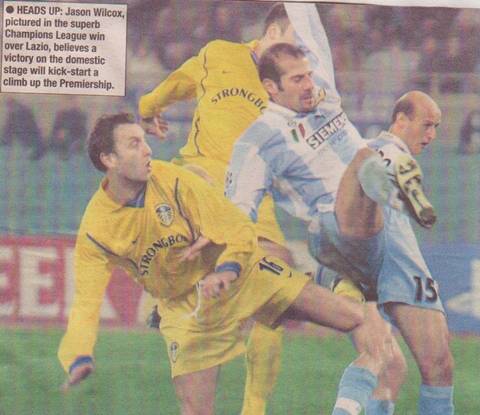 <![endif]>   <![if !vml]>
<![endif]>   <![if !vml]>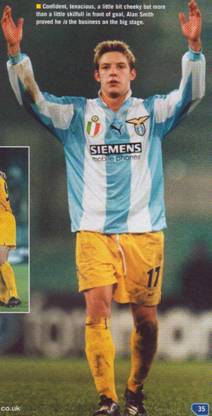 <![endif]>
A tangle of arms and legs as Jason Wilcox and Mark Viduka                      Mark Viduka holds his head                   Alan Smith salutes fans
battle with Giuseppe Pancaro and Attilio Lombardo
<![if !vml]>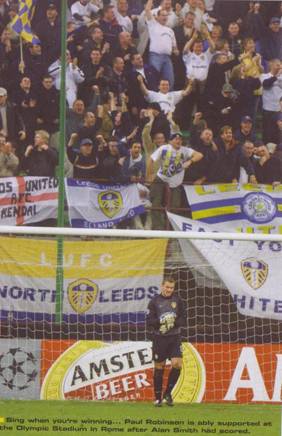 <![endif]> <![if !vml]>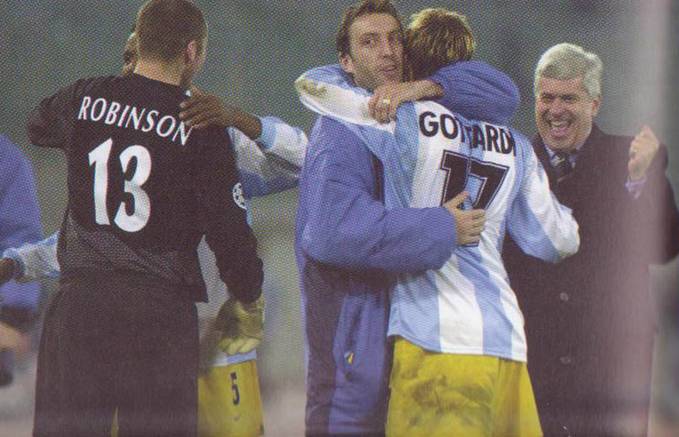 <![endif]>
United fans behind Paul Robinson's goal     Paul Robinson and Lucas Radebe, Jason Wilcox and Alan Smith celebrate as Peter Ridsdale
                                                                         shows his delight
<![if !vml]>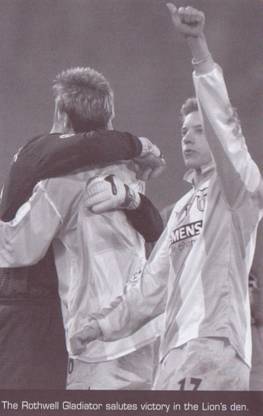 <![endif]> <![if !vml]>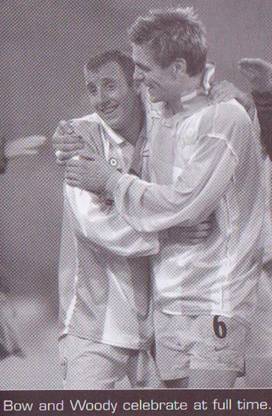 <![endif]> <![if !vml]>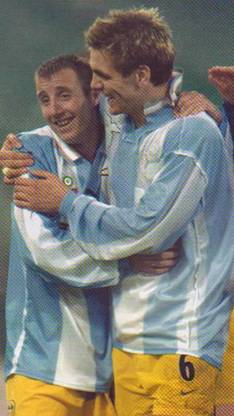 <![endif]> <![if !vml]>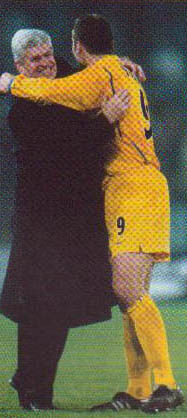 <![endif]>
Alan Smith, Paul Robinson and Jonathan Woodgate, Lee Bowyer and Jonathan Woodgate, Peter Ridsdale and Mark Viduka all celebrate victory
<![if !vml]>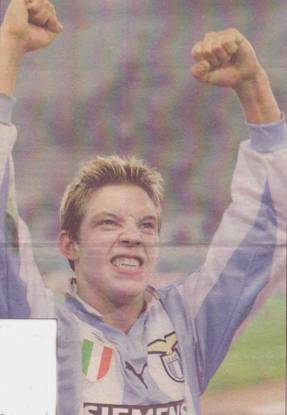 <![endif]> <![if !vml]>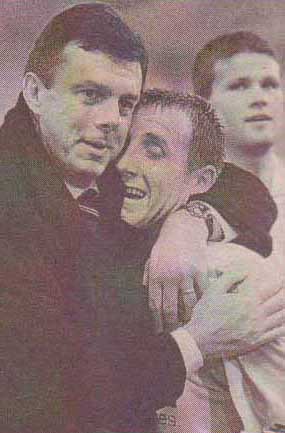 <![endif]> <![if !vml]>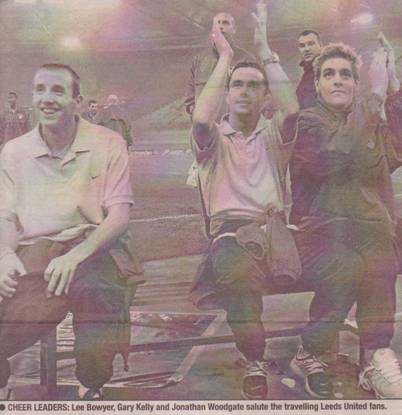 <![endif]>
Alan Smith salutes the fans                            David O'Leary hugs Lee Bowyer             Lee Bowyer, Gary Kelly and Jonathan Woodgate salute
                                                                          watched by Eirik Bakke                            the fans
Teams:
<![if !vml]>
<![endif]>
Leeds United Team at SS Lazio 05-12-2000
Back Row: Eirik Bakke, Dominic Matteo, Mark Viduka, Jason Wilcox, Alan Smith, Paul Robinson.
Front Row: Olivier Dacourt, Lee Bowyer, Lucas Radebe, Gary Kelly. Jonathan Woodgate.
<![if !vml]>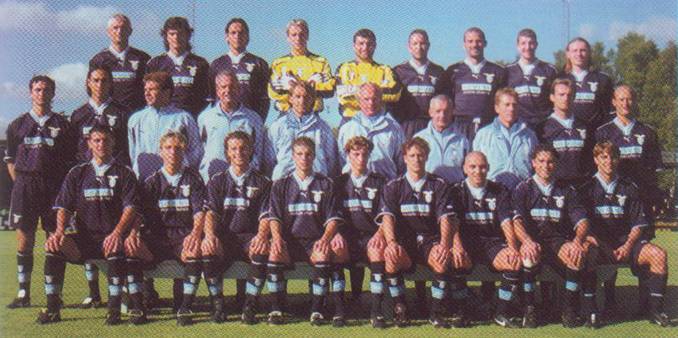 <![endif]>
S. S. Lazio 2000-01
Players:
<![if !vml]>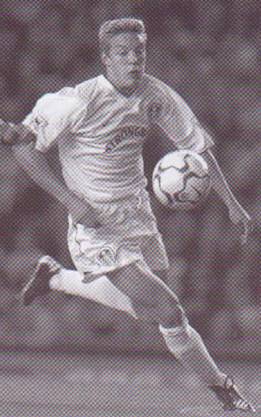 <![endif]> <![if !vml]>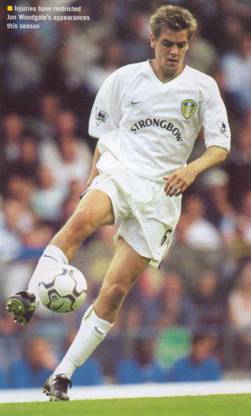 <![endif]> <![if !vml]>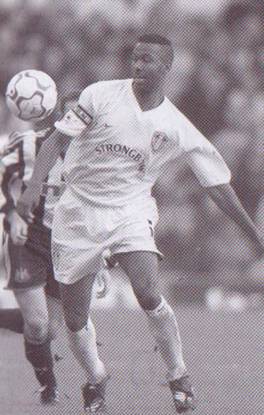 <![endif]> <![if !vml]>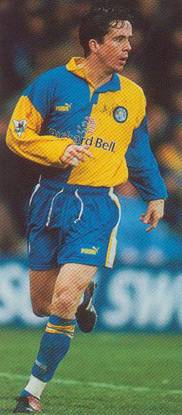 <![endif]>
Alan Smith scored the winner                   Jonathan Woodgate partnered Lucas Radebe in central defence                       Gary Kelly was right-back
<![if !vml]>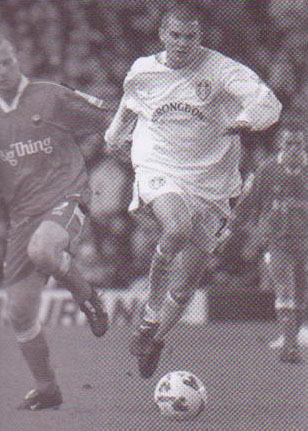 <![endif]> <![if !vml]>
<![endif]> <![if !vml]>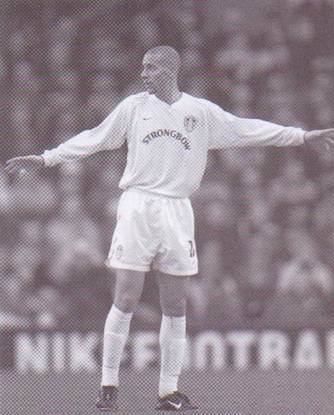 <![endif]> 
Dominic Matteo was at left-back in preference to Ian Harte                                               Rio Ferdinand was still no eligible to play
<![if !vml]>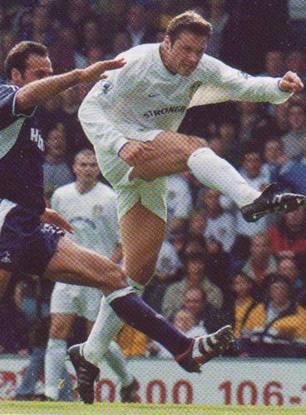 <![endif]> <![if !vml]>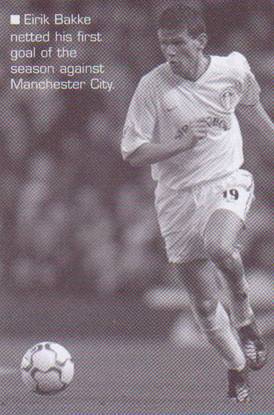 <![endif]> <![if !vml]>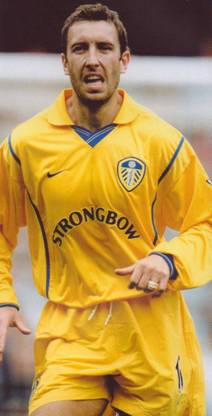 <![endif]> <![if !vml]>
<![endif]>
Mark Viduka's sublime back-heel set up           Eirik Bakke took his place in midfield with Jason Wilcox also starting with the almost-fit
the goal                                                                  Harry Kewell on the bench
<![if !vml]>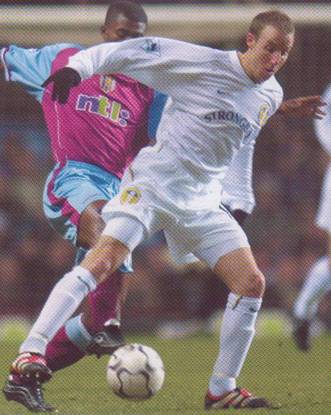 <![endif]>  <![if !vml]>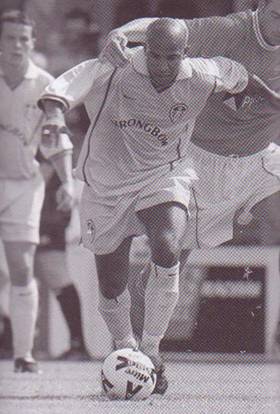 <![endif]>              <![if !vml]>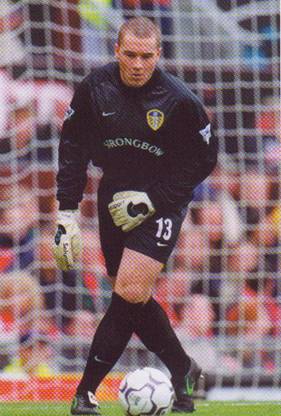 <![endif]> 
Lee Bowyer and Olivier Dacourt were outstanding in midfield                                                                      Paul Robinson was relatively untroubled
| | | |
| --- | --- | --- |
| Angelo Peruzzi was superb in goal | Giuseppe Pancaro and Giuseppe Favalli were the full-backs | Alessandro Nesta and Fernando Couto were the central defence |
<![if !vml]>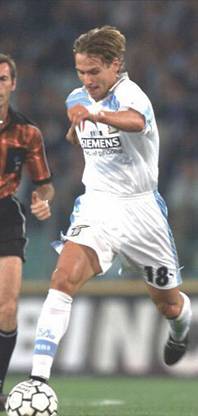 <![endif]>   <![if !vml]>
<![endif]>   <![if !vml]>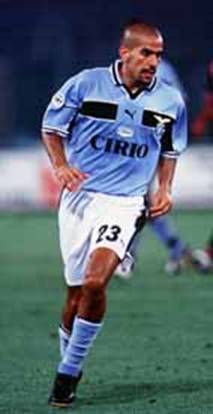 <![endif]>   <![if !vml]>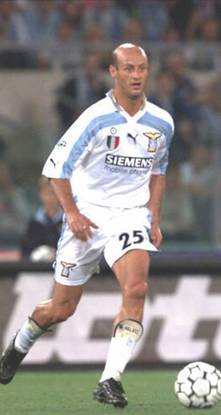 <![endif]>
Pavel Nedved, Diego Simeone, Juan Sebastian Veron and Attilio Lombardo were in the Lazio midfield
<![if !vml]>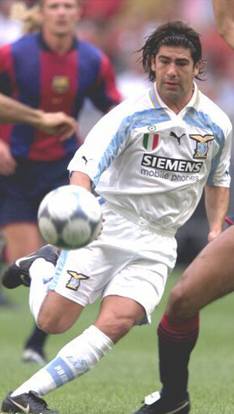 <![endif]> <![if !vml]>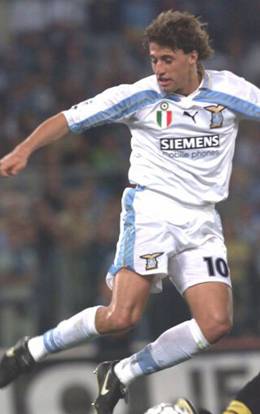 <![endif]> <![if !vml]>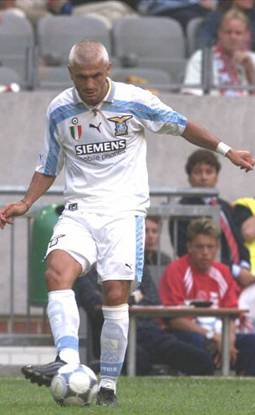 <![endif]> <![if !vml]>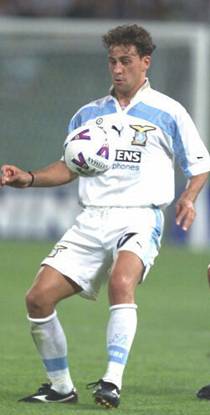 <![endif]>
Marcelo Salas and Hernan Crespo were the Lazio strikers                            Fabrizio Ravenelli and Guerino Gottardi were the substitutes used