<![if !vml]>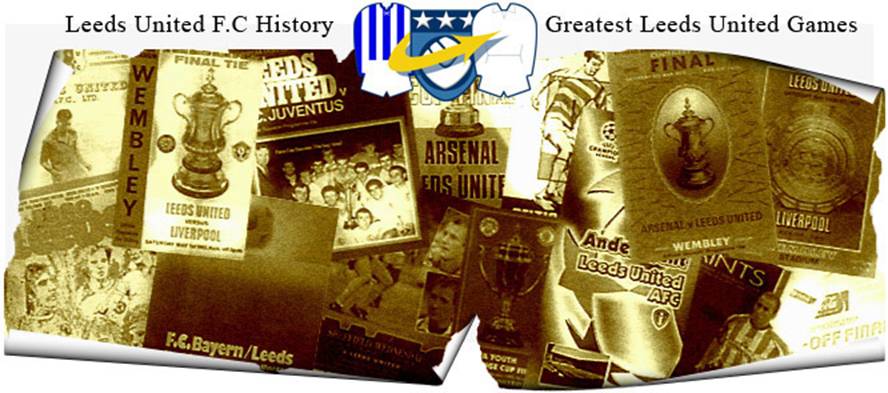 <![endif]>
Date: Monday, 8th May 2006.
Venue: Deepdale, Preston.
Competition: Coca-Cola Football League Championship Pay-off Semi-Final, Second Leg.
Score: Preston North End 0 Leeds United 2.
Scorers: Preston North End: Nil. Leeds United: Hulse, Richardson.
Attendance: 20,383.
Teams:
<![if !vml]>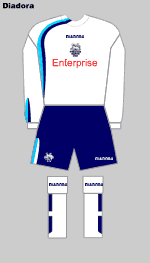 <![endif]><![if !vml]>
<![endif]>
Preston North End: Nash; Mears, Davis, Mawene, Alexander; McKenna, O'Neil, Stewart (Agyemang), Nugent; Ormerod (Whaley), Dichio. Unused Sub: Wilson, Sedgwick, Ward.
<![if !vml]>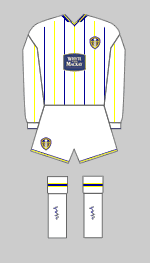 <![endif]><![if !vml]>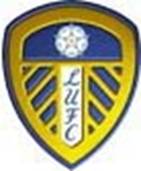 <![endif]>
Leeds United: Sullivan; Kelly, Gregan, Kilgallon, Crainey; Douglas, Derry, Miller; Richardson, Hulse (Cresswell), Lewis (Stone). Unused Subs: Bakke, Blake, Healy.
Referee: Mick Thorpe (Suffolk).
United decided there was little to lose in the return leg and went for all-out attack, chosing not to have a keeper on the bench and restoring Frazer Richardson and Jonathan Douglas for David Healy and Eirik Bakke who dropped to the bench. Once again Captain Paul Butler was unavailable and United's aggressive outlook paid dividends and, after a night of high drama, they claimed the spoils of victory with gripping, terrific performance to eliminate Preston North End from any further participation in the play-off procedure. Rob Hulse and Frazer Richardson got the goals that counted. The game was full of extremely physical and tense combat and even had a thirty-four minute interval due to a power failure. Preston had a goal disallowed and with United 2-0 up and coasting they had two players sent off, Stephen Crainey and Richard Cresswell, and both would miss the final in Cardiff against Watford.
After the scenes at Elland Road and their insistence that it was a "job done", the home announcer said "welcome to our penultimate game before we reach the Premiership" which only served to provide the encouragement that United needed to make them eat their words. The tactic of playing Frazer Richardson in an attacking role on the right was a master stroke, for not only did he curtail the Preston left back Graham Alexander from making runs, but he played a big part in United's attacking movements. Neil Sullivan was also a key man in dictating the pace of the game but was also at his agile best to keep a clean sheet. Sean Gregan and Matthew Kilgallon were outstanding at the heart of the defence while Gary Kelly and Stephen Crainey were strong in their defensive duties and managed to get up and down in the support and building of the attacks. Shaun Derry was solid and ferocious in the midfield anchor role while Liam Miller showed neat touches and good movement, but it was Jonathan Douglas who really caught the eye and was seemingly everywhere. Up-front Rob Hulse threw off his shackles and matched the two Preston defensive heavies literally punch for punch as their battle often teetered on the edge and several times threatened to boil over. Down the flanks Frazer Richardson and Eddie Lewis initially nullified the attacking moves of the Preston full-backs but later played their parts to the full as United's attacking options increased with their grip on the game in a team performance not seen since their inspirational win at Crystal Palace. There was an enthralling opening to the game which saw the challenges come thick and fast and Rob Hulse and Claude Davis clashed as early as the thirteenth minute in what was a sample of the personal battles being fought all over the pitch which continued throughout the game.
The blackout came just at the right time as it served to dampen the tempers and short fuses which had been lit just prior to the break when eighteen players were involved in a melee after Matthew Kilgallon had clashed with David Nugent in the United penalty box. After the break it was United who came out firing on all cylinders and twelve minutes into the second half Rob Hulse gave United a well deserved lead as he headed home from a corner and to seal an obviously well-rehearsed move. Given United's usual ability to preserve a one goal lead, particularly away from home, it looked as though Rob Hulse's strike would have won the game but just four minutes later they made doubly sure. Liam Miller was the architect, setting up Rod Hulse, with a fine pass before the big striker played in Frazer Richardson, who calmly picked his spot and made no mistake to fire the ball home.
With the game seemingly won, Preston were thrown a lifeline as Stephen Crainey, who had already been booked for needlessly kicking the ball away, received a second yellow for a dubious foul on David Nugent and got his marching orders. Frazer Richardson duly dropped back to left back and Neil Sullivan was called upon to make two superb reflex saves to deny Paul McKenna and Danny Dichio as Preston tried to get back in the game and take advantage of United's reduced numbers. With eleven minutes to go, Richard Cresswell came on to replace Rob Hulse, who left the field to a standing ovation from the Leeds fans, and the replacement striker was twice booked in mysterious circumstances and United were down to nine men deep into injury time. Steve Stone had been sent on in place of Eddie Lewis with three minutes of normal time left. Tyrone Mears then headed home a goal and Preston thought they had a lifeline until the referee saw the linesman's flag raised for offside and their celebrations were quickly cut short. When the referee blew the final whistle after more than six minutes of time on, the United team and travelling fans were in raptures as they celebrated their victory in a game that had all the elements of what is good, bad and ugly, but United had proved they were the better side on the night and fully deserved to progress to the play-off final in Cardiff and they could head there with every confidence after such an emphatic display and victory.
<![if !vml]>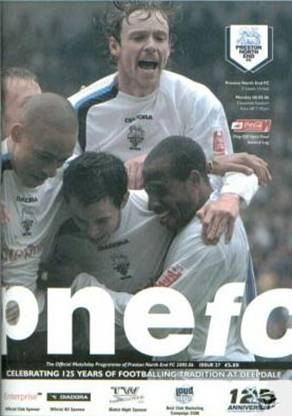 <![endif]>
Match Action:
<![if !vml]>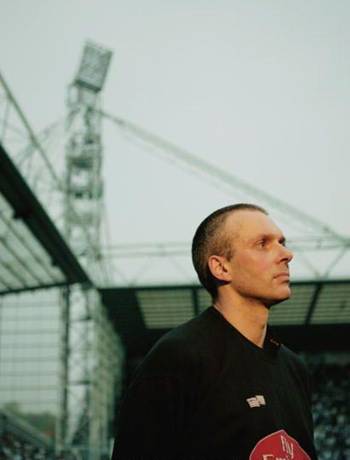 <![endif]> <![if !vml]>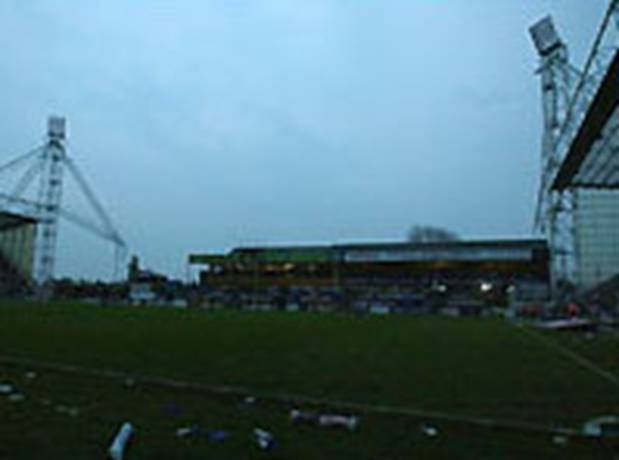 <![endif]>
Referee Mick Thorpe looks at the floodlights             Deepdale was without power for over half-an-hour and the second half was delayed
which went out at half-time
<![if !vml]>
<![endif]>
Preston Manager Billy Davies was also in the dark
<![if !vml]>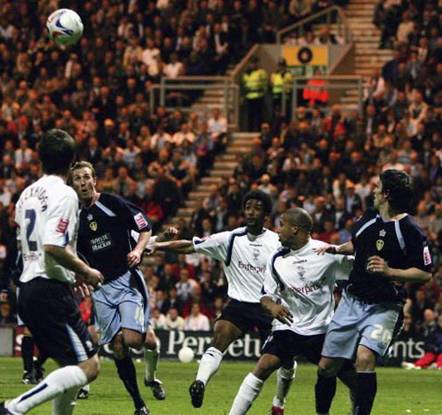 <![endif]> <![if !vml]>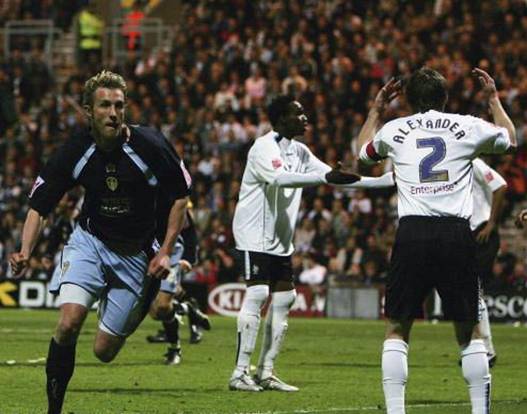 <![endif]>
Rob Hulse watches the ball and then heads it into the net                 Rob Hulse looks to celebrate as the Preston defenders argue
<![if !vml]>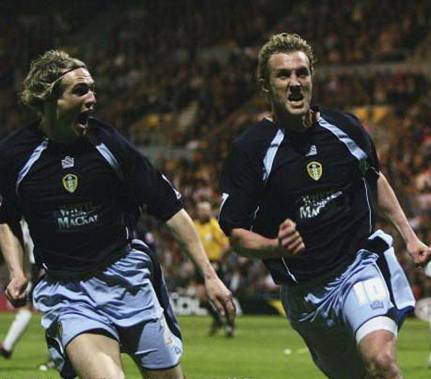 <![endif]> <![if !vml]>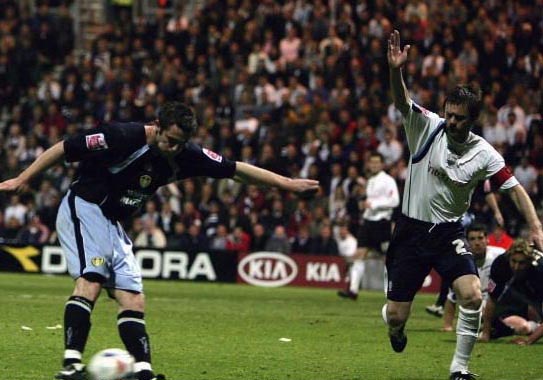 <![endif]>
Matthew Kilgallon joins in the celebration                                       Frazer Richardson scores as Graham Alexander can get nowhere near him
<![if !vml]>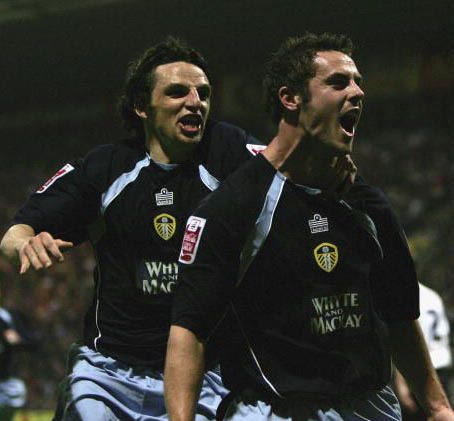 <![endif]> <![if !vml]>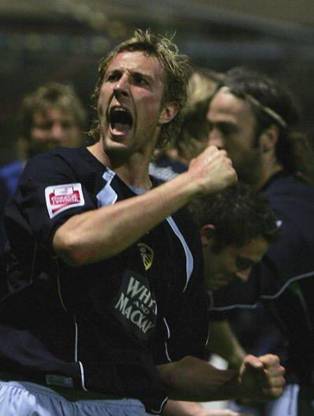 <![endif]> <![if !vml]>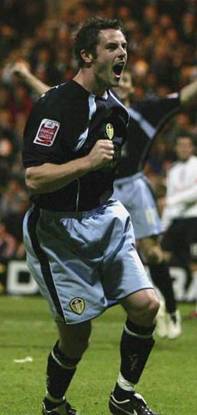 <![endif]>
Jonathan Douglas rushes to congratulate Frazer Richardson              Rob Hulse celebrates the second goal                Frazer Richardson
                                                                                                                                                                                                 celebrates his goal
<![if !vml]>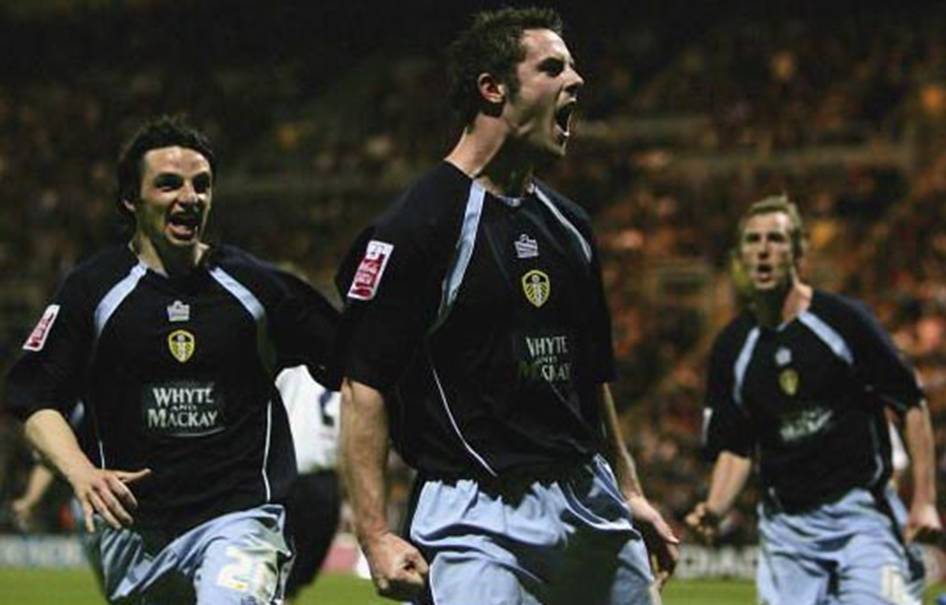 <![endif]> 
Jonathan Douglas and Rob Hulse rush to congratulate Frazer Richardson
<![if !vml]>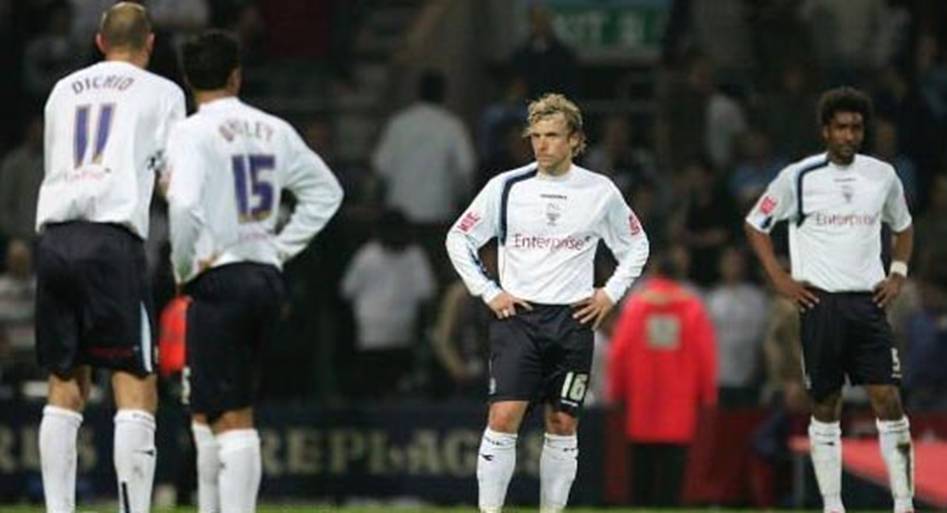 <![endif]>
Danny Dichio, Simon Whaley, Paul McKenna and Yual Mawene all look to have given up the ghost
<![if !vml]>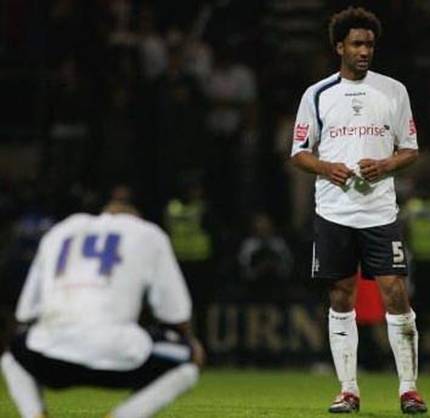 <![endif]>   <![if !vml]>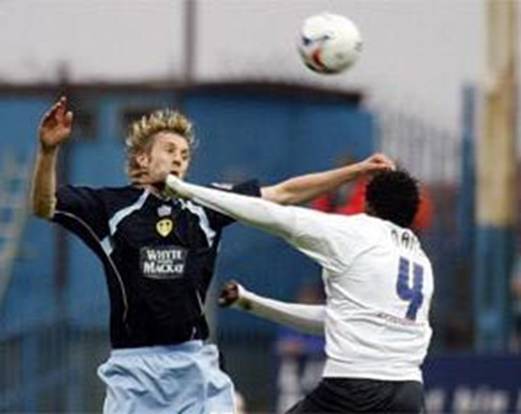 <![endif]>
Tyrone Mears and Yual Mawene are dejected                                  Rob Hulse beats Claude Davis in an aerial battle
<![if !vml]>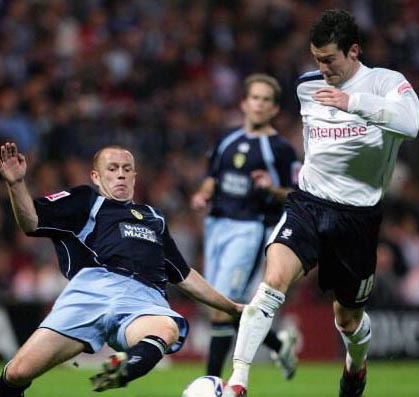 <![endif]>       <![if !vml]>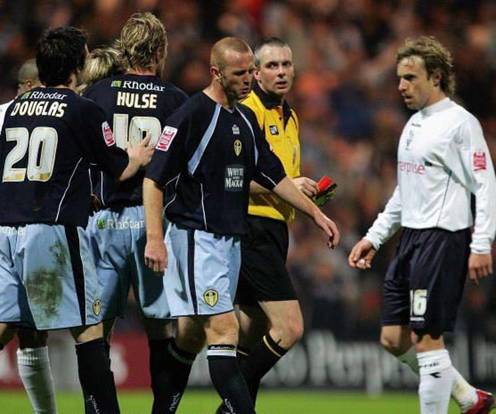 <![endif]>  
Eddie Lewis watches as Stephen Crainey dives in to foul                       Jonathan Douglas, Rob Hulse, and Matthew Kilgallon plead Stephen     
David Nugent                                                                                             Crainey's case but the referee shows the red card. Paul McKenna         
                                                                                                                     seems unconcerned
<![if !vml]>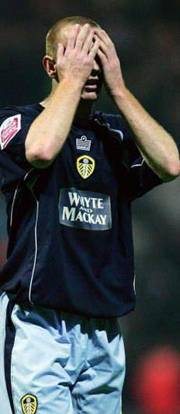 <![endif]>  <![if !vml]>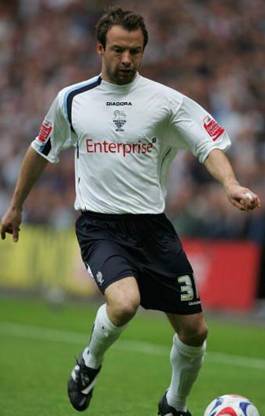 <![endif]>  <![if !vml]>
<![endif]>
Stephen Crainey realises     Marcus Stewart was substituted               Preston keeper Carlo Nash stands over the fallen Richard Cresswell
the ramifications of the
red card
<![if !vml]>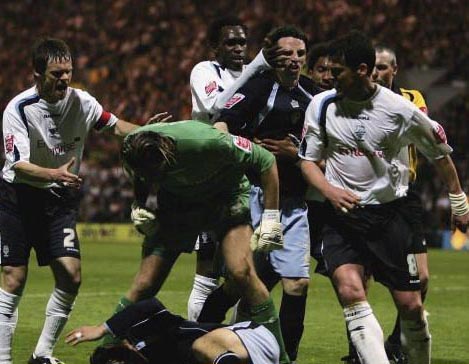 <![endif]>        <![if !vml]>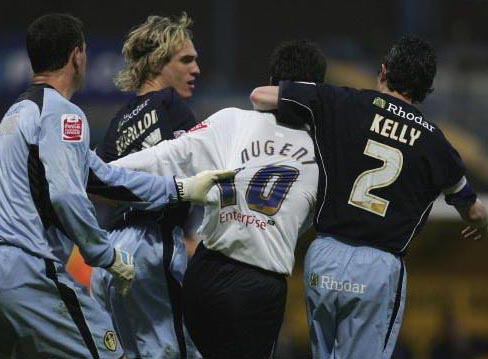 <![endif]>
Others seek to remonstrate as the game deteriorated into                         Neil Sullivan and Gary Kelly hold back David Nugent as he seeks
a melee                                                                                                            a confrontation with Matthew Kilgallon
<![if !vml]>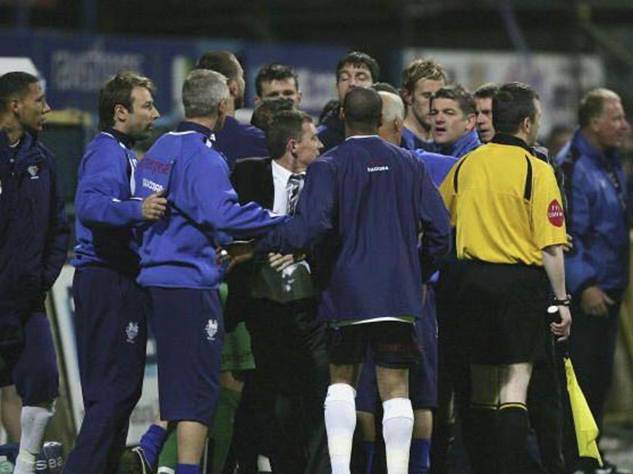 <![endif]>   <![if !vml]>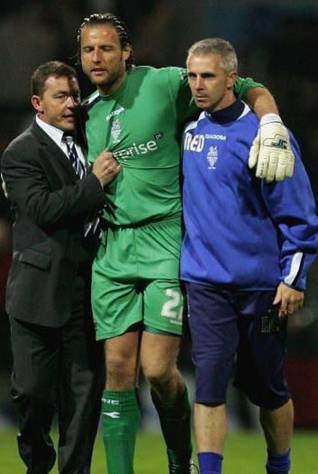 <![endif]>
Trouble also flared between the rival benches                                                                                      Carlo Nash and Manager Billy Davies
                                                                                                                                                                  could only commiserate
<![if !vml]>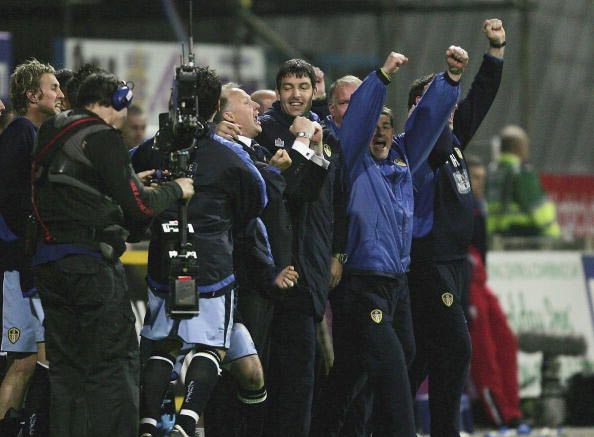 <![endif]>  <![if !vml]>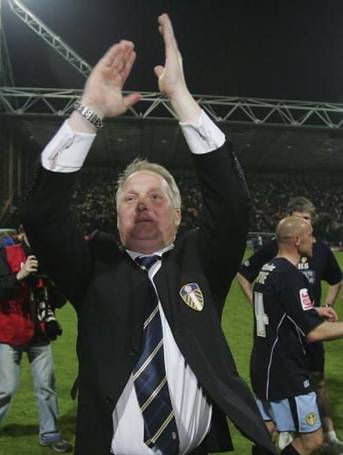 <![endif]> 
There was joy for the United bench at the final whistle                                                                    Kevin Blackwell saluted the fans                  
<![if !vml]>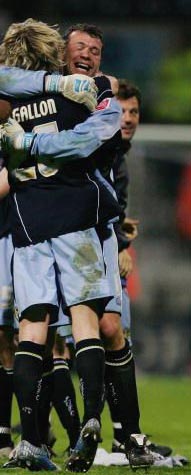 <![endif]>  <![if !vml]>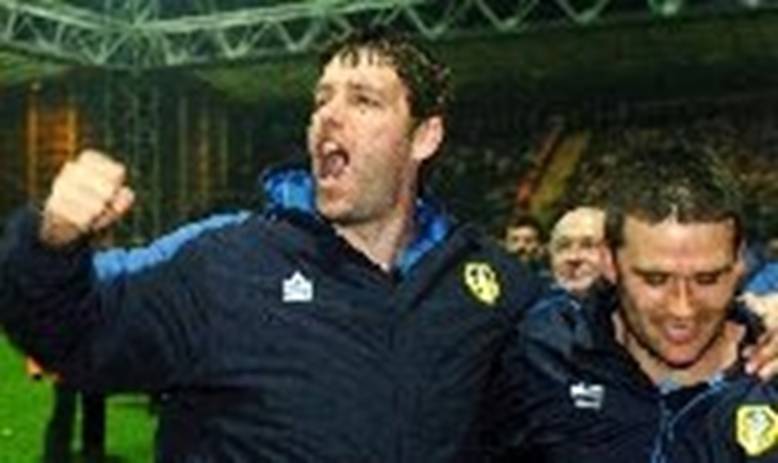 <![endif]> 
Neil Sullivan hugged              Paul Butler and David Healy showed their joy
Matthew Kilgallon
Players:
<![if !vml]>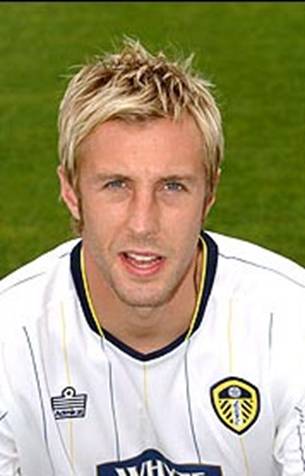 <![endif]>  <![if !vml]>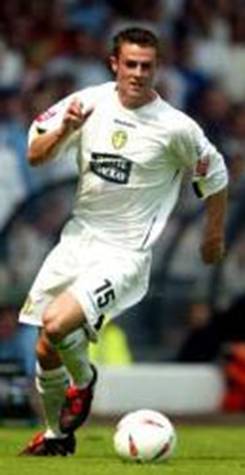 <![endif]>         <![if !vml]>
<![endif]> 
Rob Hulse and Frazer Richardson scored the United goals                                      Frazer Richardson and Jonathan Douglas were restored to the team
<![if !vml]>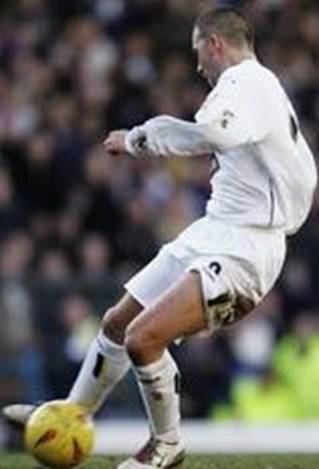 <![endif]> <![if !vml]>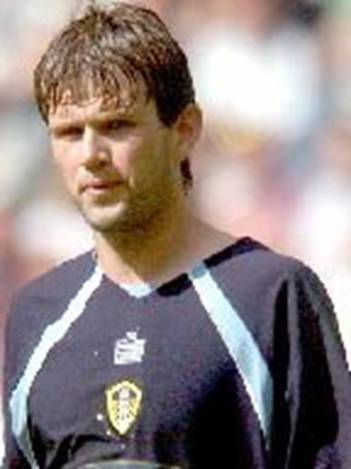 <![endif]>       <![if !vml]>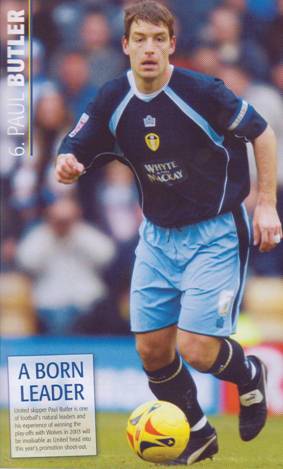 David Healy and Eirik Bakke dropped to the bench. Paul Butler was still unavailable
<![if !vml]>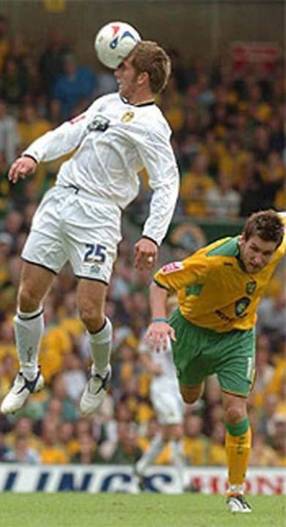 <![endif]> <![if !vml]>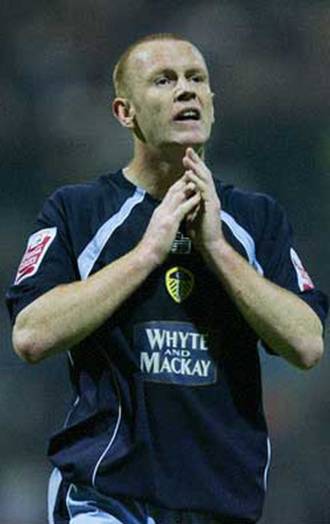 <![endif]>   <![if !vml]>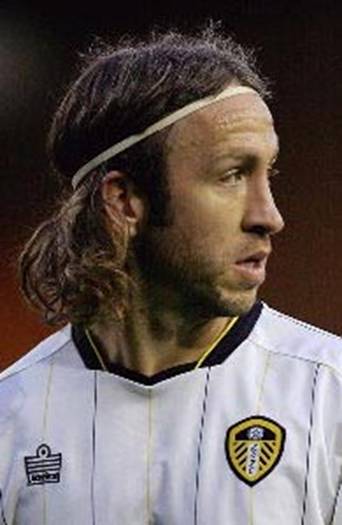 <![endif]>Stephen Crainey and Richard Cresswell were both sent off                                                             Shaun Derry was solid as the anchorman
<![if !vml]>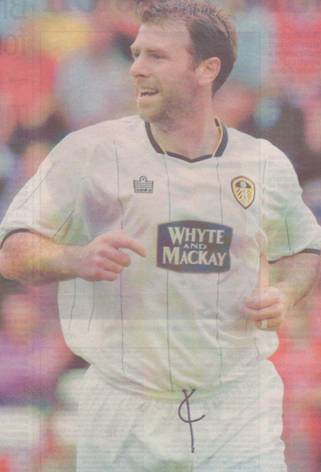 <![endif]> <![if !vml]>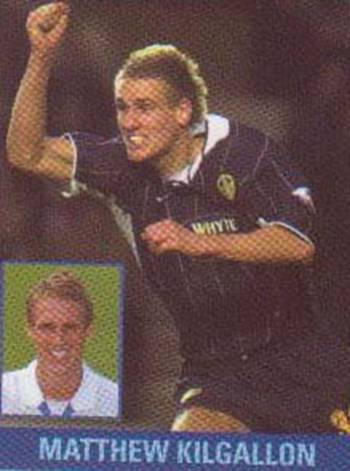 <![endif]>    <![if !vml]>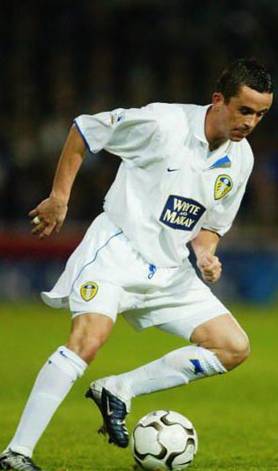 <![endif]> 
Sean Gregan and Matthew Kilgallon were outstanding at the heart of the defence                                      Gary Kelly defended and attacked well
<![if !vml]>
<![endif]>     <![if !vml]>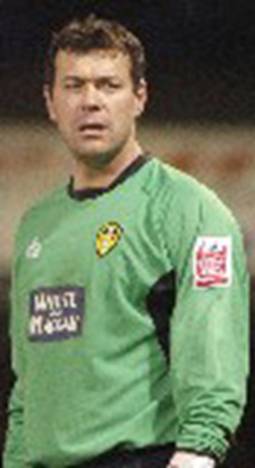 <![endif]>      <![if !vml]>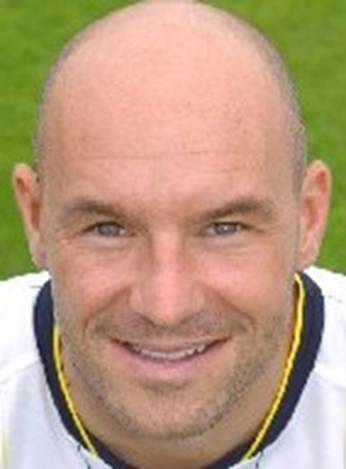 <![endif]> 
Liam Miller showed neat touches                         Neil Sullivan made two superb reflex saves   Steve Stone was a very late substitute        
<![if !vml]>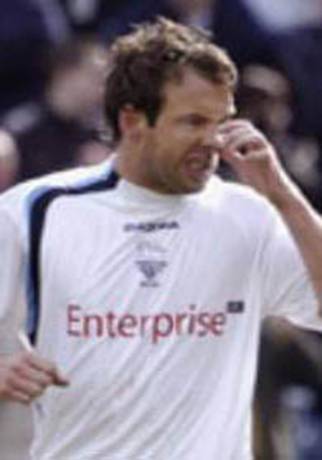 <![endif]>
Marcus Stewart was Preston's only change