<![if !vml]>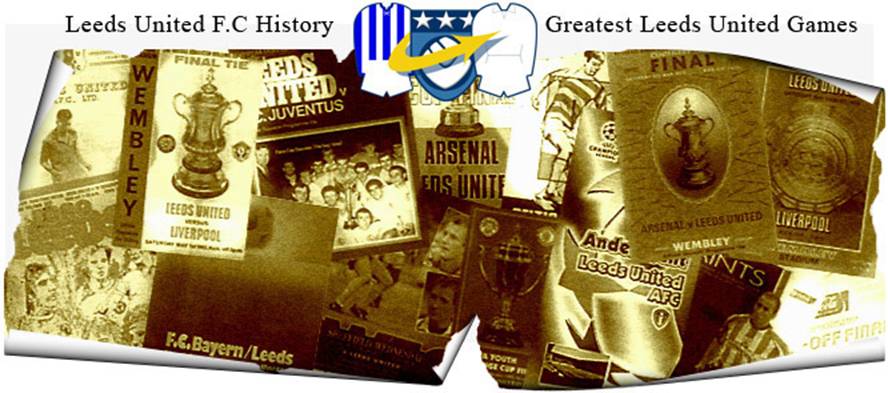 <![endif]>
Date: Sunday, 11th February 1996.
Venue: St Andrewsí, Birmingham.
Competition: League Cup Semi-Final, First Leg.
Score: Birmingham City 1 Leeds United 2
Scorers: Birmingham City: Francis. Leeds United: Yeboah, Whyte (o.g.).
Attendance: 24,781.
Teams:
<![if !vml]>
<![endif]>†<![if !vml]>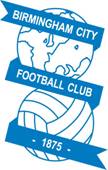 <![endif]>
Birmingham City: Griemink; Bass, Frain; Forsyth (Donowa), Whyte, Johnson; Hunt, Claridge, Francis, Sheridan (Bowen), Cooper (Otto).
<![if !vml]>
<![endif]><![if !vml]>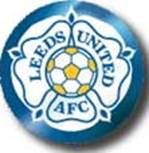 <![endif]>
Leeds United: Lukic; Kelly, Dorigo; Palmer, Beesley, Wetherall; Ford (Radebe), Wallace (Deane), Yeboah, McAllister, Speed. Unused Sub: Beeney.
Referee: Mr K. Cooper (Pontypridd).
Having avoided Aston Villa and Arsenal in the Semi-Final draw, United were favourites to reach their first major Wembley Cup Final for twenty-three years by beating First Division Birmingham City over two legs. But, perhaps, predictably in view of their inconsistent form they made hard work of establishing a first leg lead when they allowed the Blues to take a twenty-seventh minute lead through giant striker Kevin Francis. The Blues held that lead for nearly half-an-hour before Tony Yeboah, back in the side after a two match absence, equalised with a low angled shot. Then in the seventy-third minute United finally got the lead when former Elland Road favourite Chris Whyte headed into his own net when trying to clear a goal-bound effort from Tony Yeboah.
Unitedís heroes were two much different players. One, Tony Yeboah was a regular who was returning after a two game absence on international duty and was heavily involved in the final execution of both Unitedís goals, while the other, Paul Beesley was making a rare and somewhat unexpected appearance in the United central defence and twice saved United when they were under the cosh in the latter part of the game.
United had gone into the game on the back of three EPL defeats in which they had conceded ten goals, which resulted in a recall for John Lukic in goal, and they started well and played the better football but found themselves a goal down after twenty-seven minutes. It was a stunning effort started by former United midfield man John Sheridan, on loan to the St Andrewsí club, who headed the ball on to the dangerous Steve Claridge, who in turn knocked it forward to Kevin Francis, who with David Wetherall having committed himself too soon, raced forward to explode a thunderbolt of a shot past the keeper before Gary Kelly could close in. The ball struck the inside of the post but sent the Blues fans wild with delight.
United were stung into action and after Gary McAllister had fired over, Tony Yeboah hit the cross-bar after Mark Ford had forced the Birmingham keeper to parry his hot shot. However, Unitedís top marksman was on target nine minutes into the second half. Rod Wallace headed on a long clearance to Yeboah, who held off Chris Whyte to delay his shot before beating Bart Griemink with a low shot.
Yeboah now had the scent of blood and was looking to increase his sixteen goal tally and his downward header was put into the net by the unfortunate Chris Whyte who headed the ball into his own net in a frantic attempt to get the ball over the bar. The Blues never let their heads drop and though the giant Kevin Francis was less of a threat in the second half, Steve Claridge was always dangerous and the introduction of substitutes Louie Donowa and Ricki Otto gave the home side more width and United were forced into a frantic rearguard action, but although Paul Beesley and David Wetherall were overworked they stuck to their tasks well to deny any equaliser.
<![if !vml]>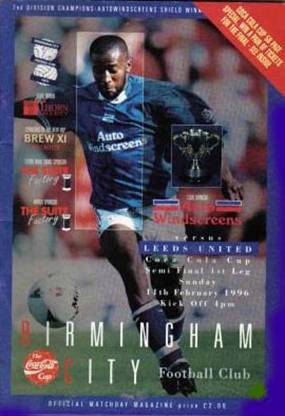 <![endif]>†<![if !vml]>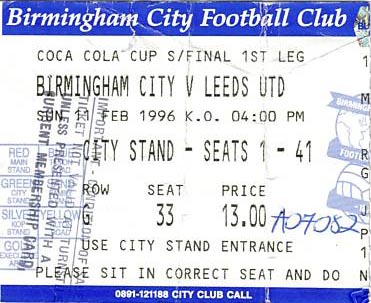 <![endif]>
Match Action:
<![if !vml]>
<![endif]>
<![if !vml]>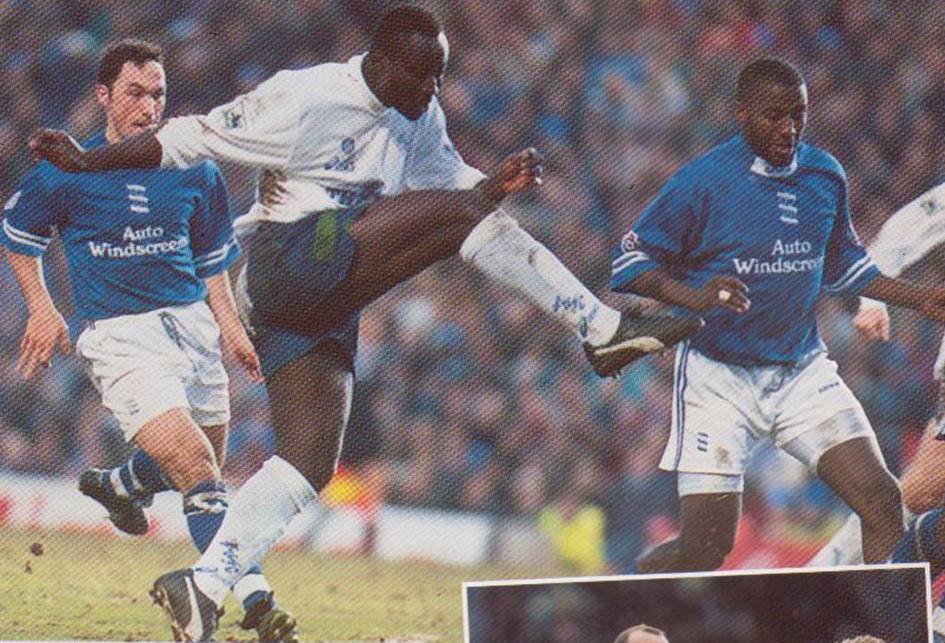 <![endif]>†
Tony Yeboah scores the Leeds first goal
<![if !vml]>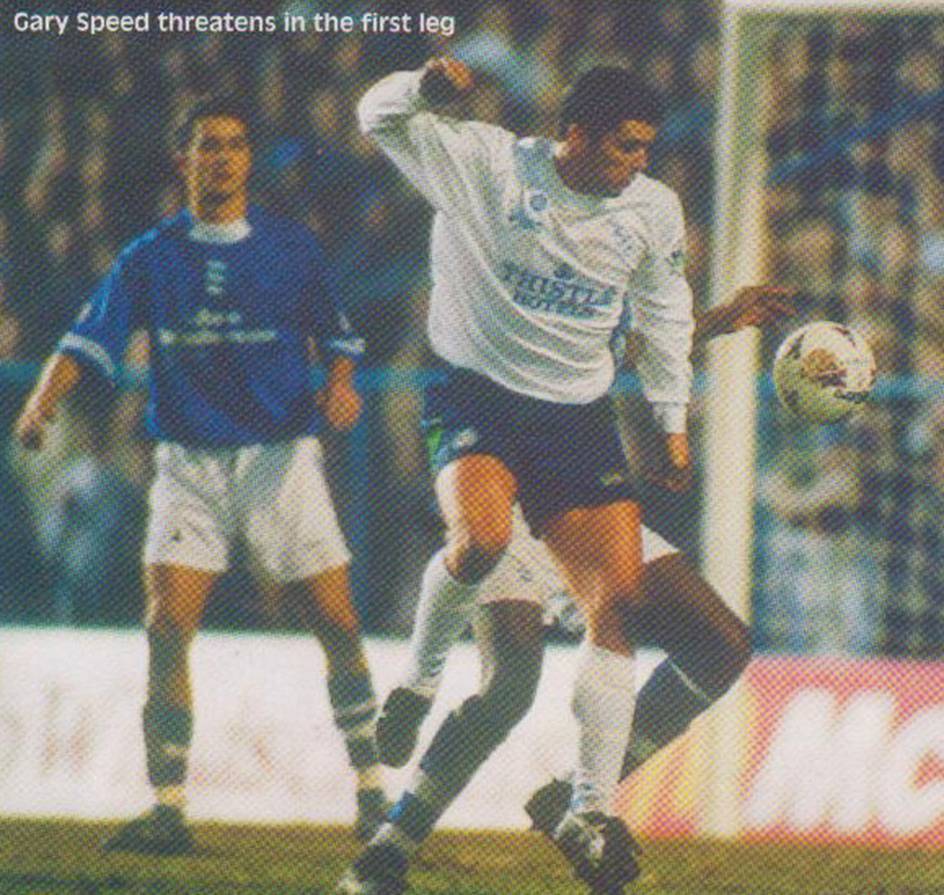 <![endif]>
<![if !vml]>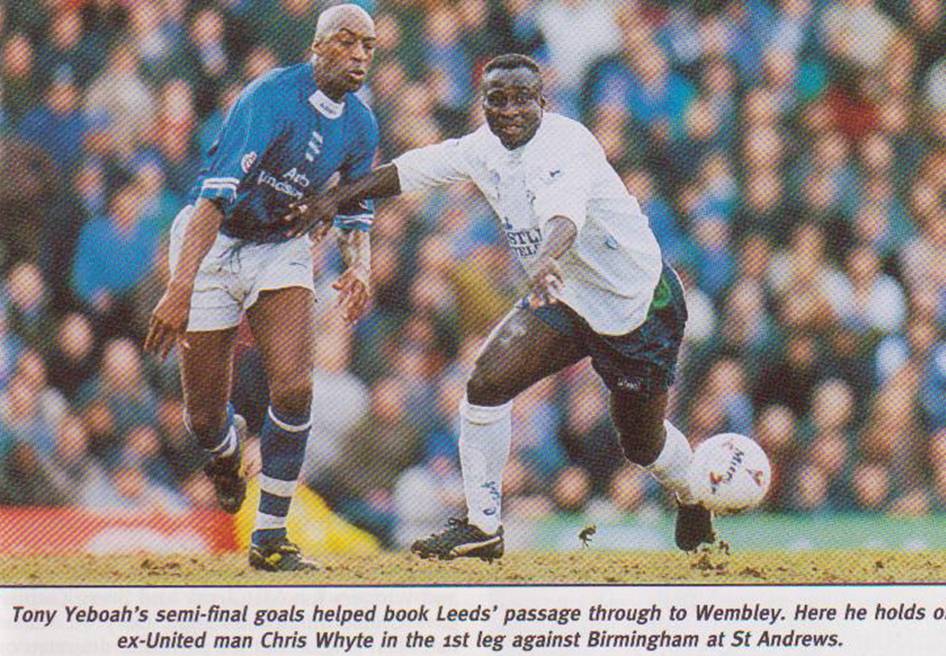 <![endif]>
<![if !vml]>
<![endif]>
<![if !vml]>
<![endif]>
(from first leg at St Andrews)
<![if !vml]>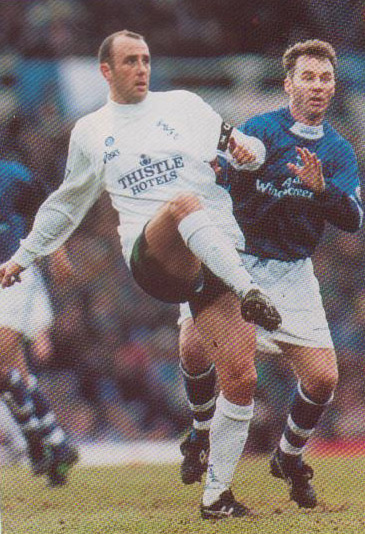 <![endif]>†<![if !vml]>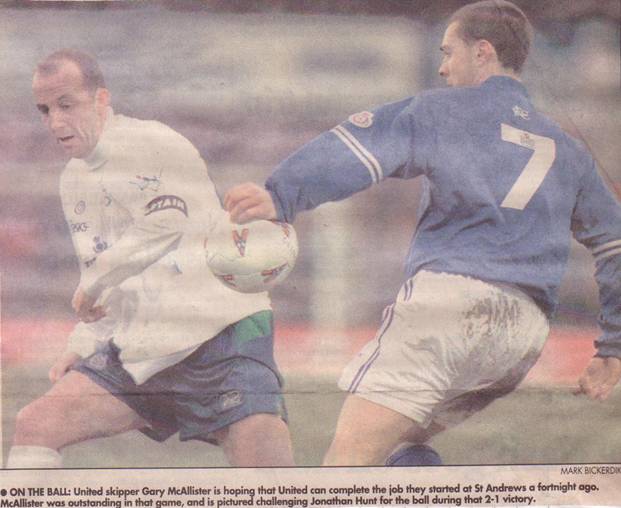 <![endif]>
Gary McAllister fights off John Sheridan
<![if !vml]>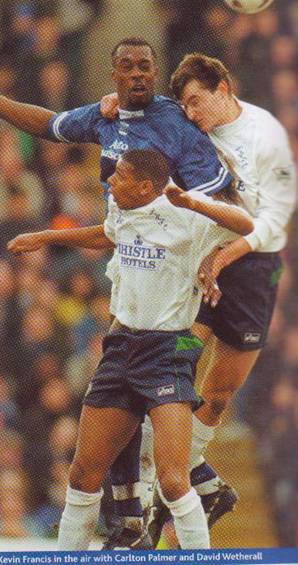 <![endif]>†<![if !vml]>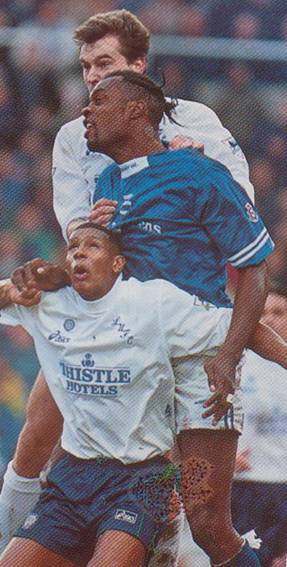 <![endif]>††††† <![if !vml]>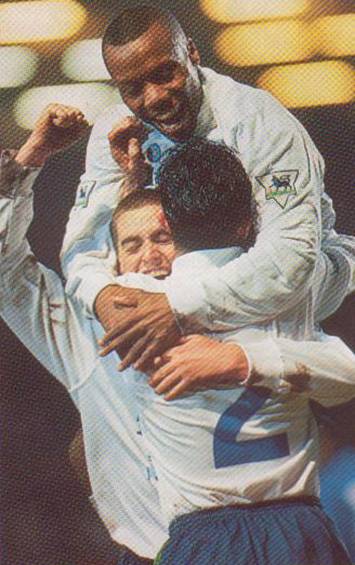 <![endif]>
Kevin Francis was an aerial threat David Wetherall and Calvin Palmer had to deal with†††††††† Rod Wallace, Mark Ford and Gary Kelly celebrate
†
<![if !vml]>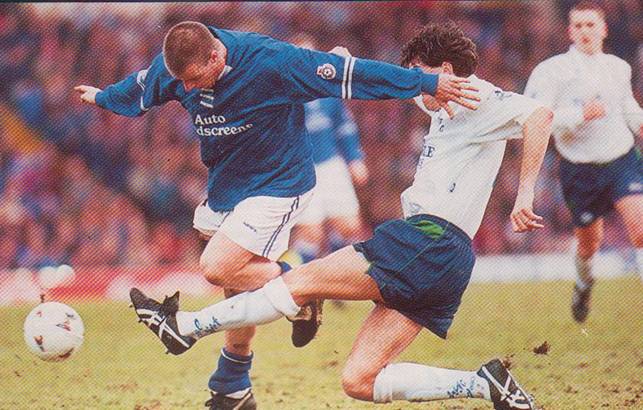 <![endif]>†† <![if !vml]>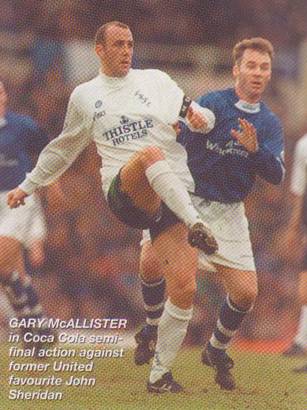 <![endif]>
Paul Beesley gets in a tackle on Steve Claridge
Players:
<![if !vml]>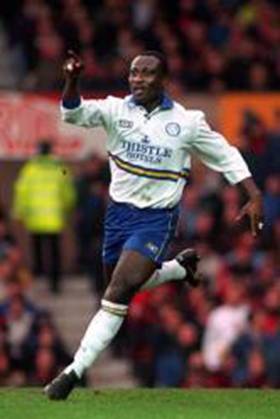 <![endif]>†<![if !vml]>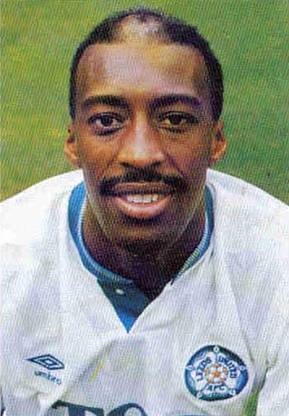 <![endif]>††††††††††††† <![if !vml]>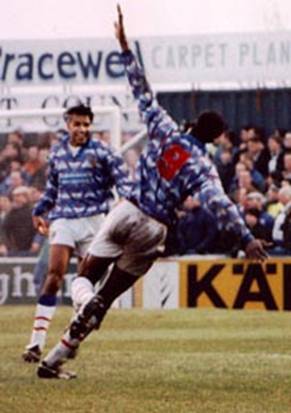 <![endif]>
Tony Yeboah and ex-Leeds player Chris Whyte (own goal) scored for Leeds†††††† ††††††††††††††††††††††††††††Kevin Francis scored for Birmingham
<![if !vml]>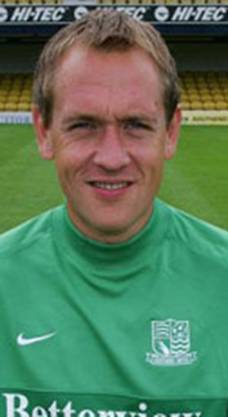 <![endif]>†††††††† <![if !vml]>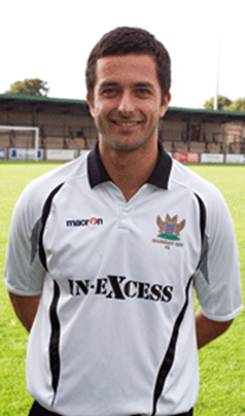 <![endif]>†<![if !vml]>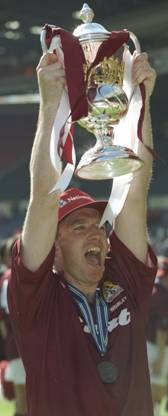 <![endif]>†††<![if !vml]>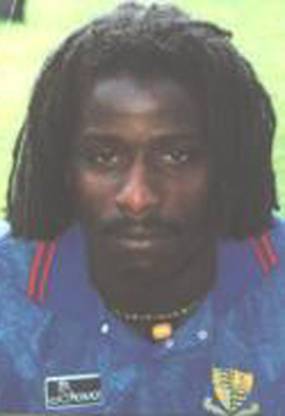 <![endif]>
Bart Griemink was in goal†††††††††††††††††††††† Jonathan Bass and John Frain were at full-back††††††††††††††††††††††††††† Ricky Otto replaced Gary Cooper
<![if !vml]>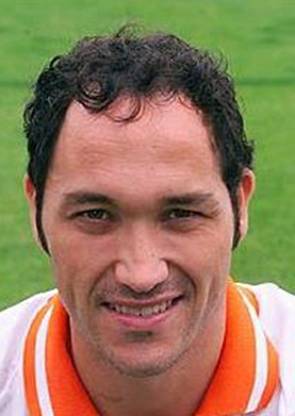 <![endif]>†<![if !vml]>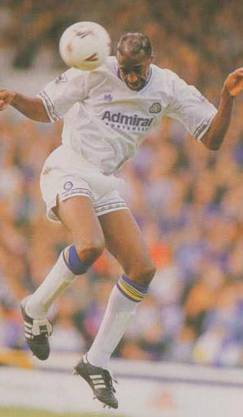 <![endif]>††††††† ††††††††††††††<![if !vml]>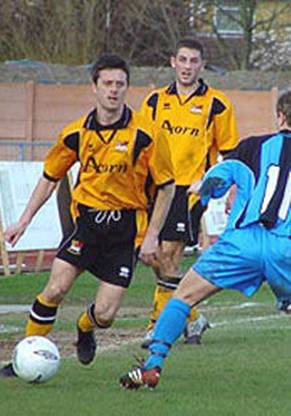 <![endif]>
††††††††††† Richard Forsyth and Chris Whyte were the central defence†††††††††††††††††††††††††††††††††† ††††††††††††††Jason Bowen was on for John Sheridan
<![if !vml]>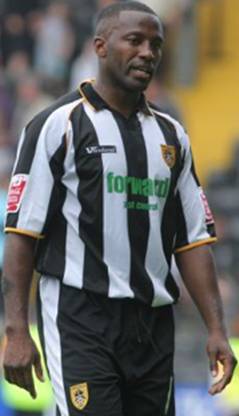 <![endif]>†† <![if !vml]>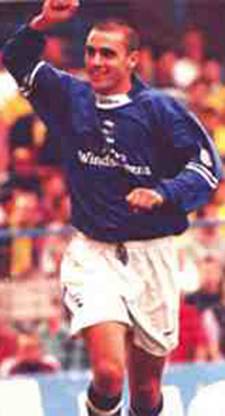 <![endif]>†††<![if !vml]>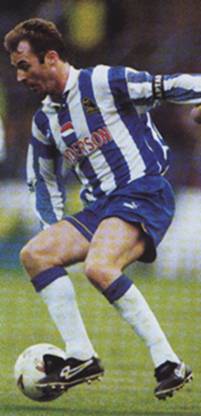 <![endif]>†
†Michael Johnson, Jonathan Hunt ex-United hero John Sheridan and Gary Cooper started in the midfield††††††††††††††††††††††††††
<![if !vml]>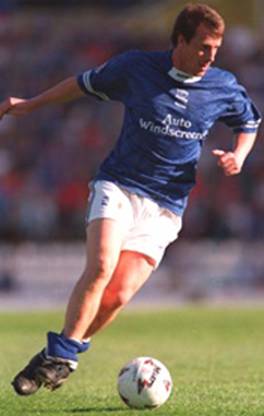 <![endif]>†<![if !vml]>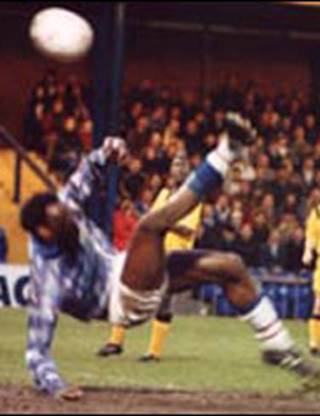 <![endif]>†††††††††††††† <![if !vml]>
<![endif]>
Steve Claridge and Kevin Francis were the Birmingham strikers††††††† ††††††††††††††††††††††††††††††††††††††††††††††††Louie Donowa replaced Richard Forsyth