<![if !vml]>
<![endif]>
Date: Saturday, 13th December 1969.
Venue: Elland Road, Leeds.
Competition: First Division.
Score: Leeds United 2 Sheffield Wednesday 0.
Scorers: Leeds United: Clarke (2). Sheffield Wednesday: Nil.
Attendance: 31,114.
Teams:
<![if !vml]>
<![endif]><![if !vml]>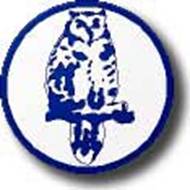 <![endif]>
Leeds United: Sprake; Reaney, Cooper; Bremner, Charlton, Hunter; Lorimer, Clarke, Madeley, Giles, Hibbitt.
<![if !vml]>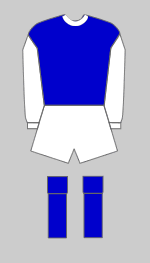 <![endif]><![if !vml]>
<![endif]>
Sheffield Wednesday: Springett; Smith, Megson; Young, Prophett, Craig; Ford, Eustace, Pugh, Whitham, Coleman.
Referee: Mr G. Hill (Leicester).
Leeds were just one point behind leaders Everton whereas Wednesday were down in the depths when the Owls visited Elland Road in December 1969. Allan Clarke was in his first season with United following his summer move from Leicester City for a then British record fee of £165,000 and he enhanced his already high standing at Elland Road by scoring both goals in United's 2-0 victory over Wednesday.
He went into the game having scored eight goals in fourteen appearances and one sportswriter was moved to state "We have now seen Clarke on wet, dry and even frozen grounds. The class player's command of his balance and of conditions is very evident in this lanky young star". His front-running partnership with Mick Jones was still in its infancy at this stage but Clarke had to play this game without his striking partner in this game. Jones had gone down with flu overnight, and although the 'derby' clash was tough and uncompromising Clarke's skills shone through.
United put everything into conquering the muddy conditions and they had two 'goals' disallowed in a goalless first half. Clarke managed to put Billy Bremner away through a gap in the Wednesday defence in the six-yard box and although the little Scot fired past goalkeeper Peter Springett, the referee adjudged him offside. United suffered a similar disappointment not long afterwards when Terry Cooper headed home a centre from Bremner, only for the latter to be judged to have stepped over the by-line before he crossed the ball.
United had to wait until just after the hour mark to open the scoring. Peter Lorimer unleashed a ferocious shot from twenty yards but Springett could only beat it down sideways. Clarke, as always, was on the spot and turned the ball into the net from an angle with admirable coolness. Johnny Giles missed a fine chance of adding to the United's score after Clarke had set him up but the match was settled not long afterwards when Paul Madeley's pass across the goal was adroitly turned in first time by Clarke eight minutes from the final whistle.
Paul Reaney and Terry Cooper did sufficient in this beefy 'derby' clash to underline again that they were arguably the best club pair of  full-backs in the League but it was Norman Hunter who took the honour of best all round player on this occasion.
Wednesday, who in the previous season had pulled off a shock 3-1 FA Cup replay win over United, had gone into this game with only one win to their credit in twelve away encounters and with a goal scoring record of only nine on their travels. On a day so near to Christmas, when attendances at soccer matches traditionally drop, an attendance of 31,104 at Elland Road proved to be the second highest in the top division.
<![if !vml]>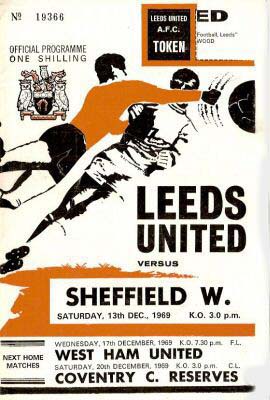 <![endif]>
Match Action:
<![if !vml]>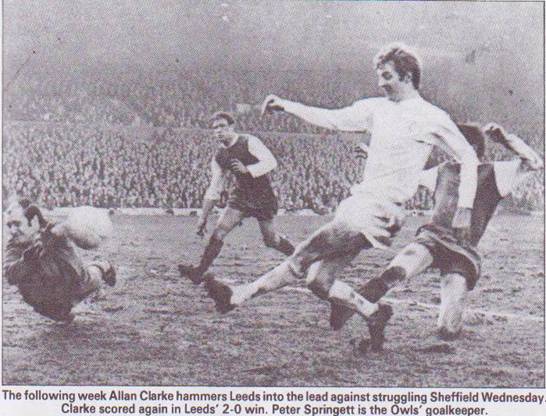 <![endif]>                <![if !vml]>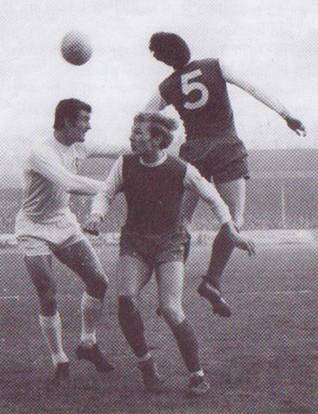 <![endif]>
                                                                                                                                                         Centre-Forward Paul Madeley in a heading
                                                                                                                                                         duel with Colin Prophett
Team:
<![if !vml]>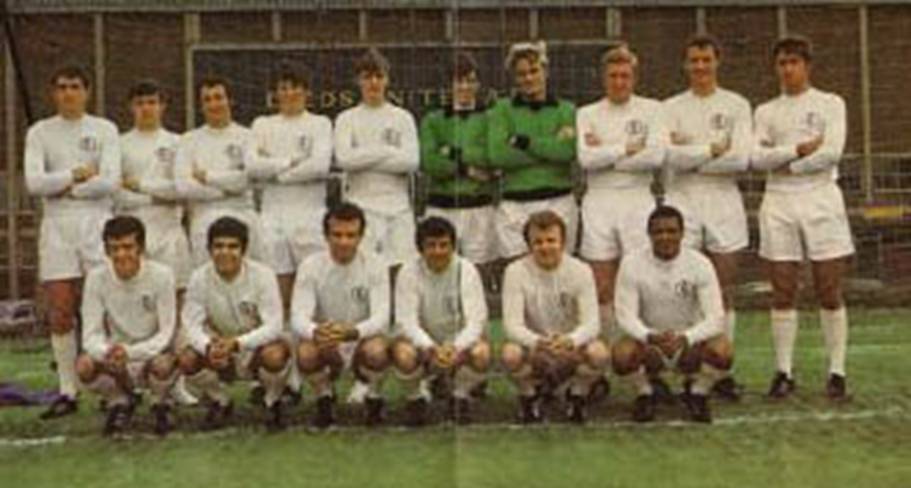 <![endif]>
Leeds United 1969-70:
Back Row: Norman Hunter, Peter Lorimer, Mike O'Grady, Eddie Gray, Allan Clarke, David Harvey, Gary Sprake, Mick Jones,
Paul Madeley, Rod Belfitt.
Front Row: Terry Hibbitt, Mick Bates, Paul Reaney, Johnny Giles, Billy Bremner, Albert Johanesson.
Players:
<![if !vml]>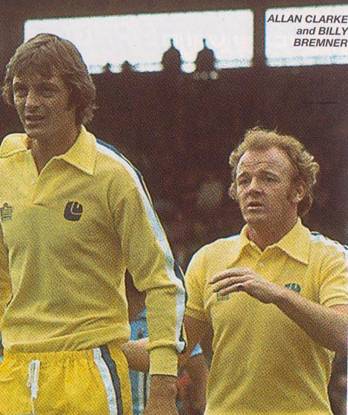 <![endif]> <![if !vml]>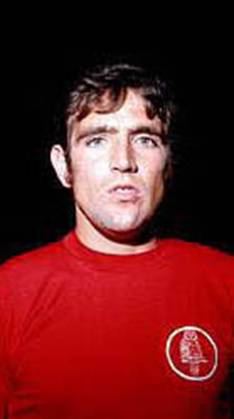 <![endif]>  
Allan Clarke scored both goals. Bremner was always involved, but Norman Hunter excelled.
<![if !vml]>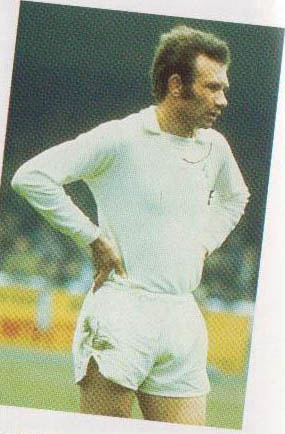 <![endif]> <![if !vml]>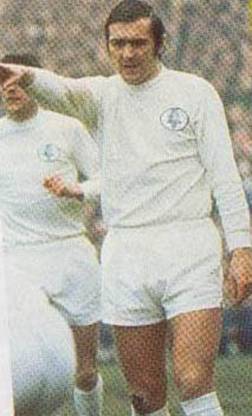 <![endif]>
Paul Reaney and Terry Cooper showed they were the League's best full-backs
Sheffield Wednesday:
<![if !vml]>
<![endif]>   <![if !vml]>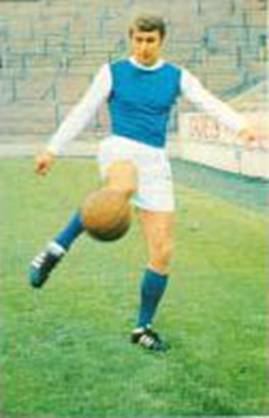 <![endif]>   <![if !vml]>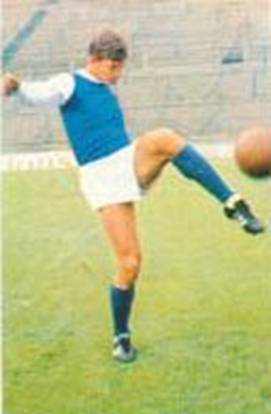 <![endif]> 
Peter Springett                                               Wilf Smith                                                    Don Megson                                        
<![if !vml]>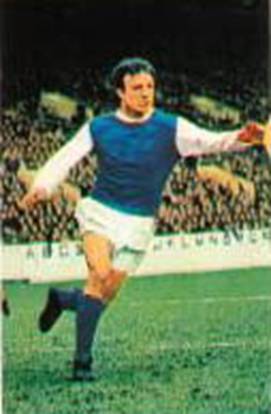 <![endif]>   <![if !vml]>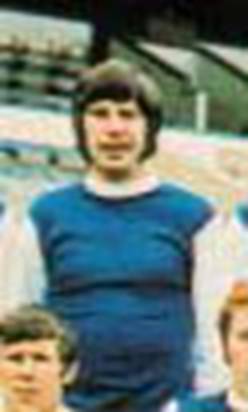 <![endif]>    <![if !vml]>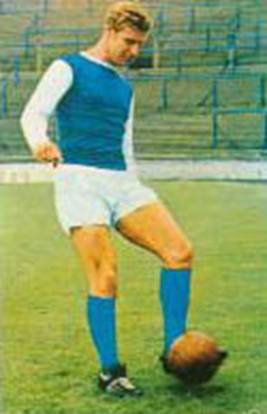 <![endif]> 
Gerry Young                                                  Colin Prophett                                         Vic Mobley                                          
<![if !vml]>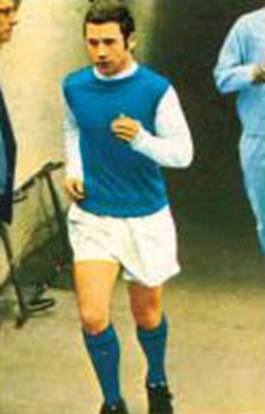 <![endif]> <![if !vml]>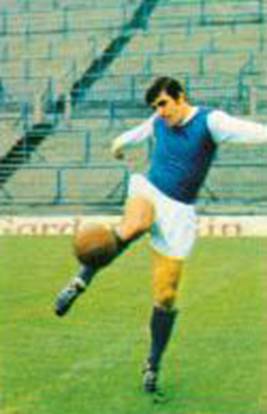 <![endif]>  <![if !vml]>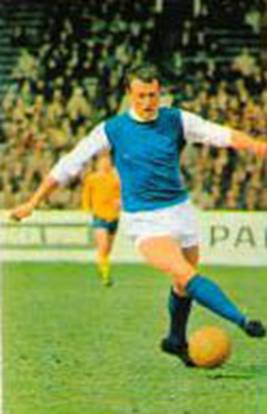 <![endif]>  
Tommy Craig                                             David Ford                                                  Peter Eustace                                      
<![if !vml]>
<![endif]>      <![if !vml]>
<![endif]>      <![if !vml]>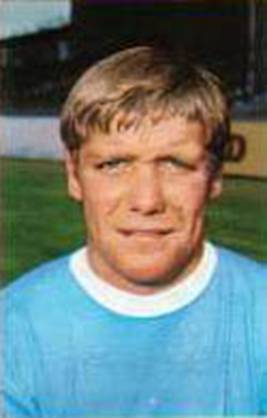 <![endif]>
John Pugh                                Jack Witham                                                      Tony Coleman