<![if !vml]>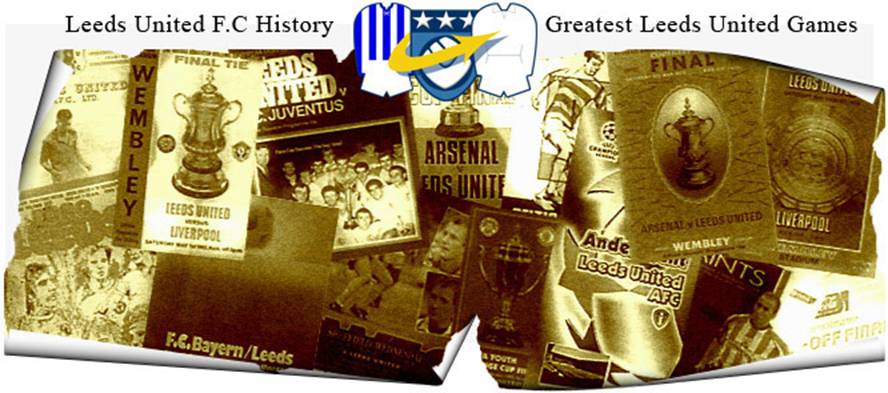 <![endif]>
Date: Saturday, 15th September 1990.
Venue: Elland Road, Leeds.
Competition: First Division.
Score: Leeds United 0 Tottenham Hotspur 2
Scorers: Leeds United: Nil. Tottenham Hotspur: Howells, Lineker.
Attendance: 31,342.
Teams:
<![if !vml]>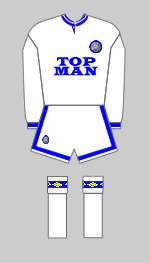 <![endif]><![if !vml]>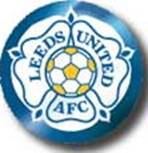 <![endif]>
Leeds United: Lukic; Sterland, Whitlow (Haddock); Batty, Fairclough, Whyte; Strachan, Varadi, Chapman, McAllister, Speed (G. Snodin).
<![if !vml]>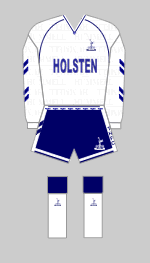 <![endif]><![if !vml]>

<![endif]>
Tottenham Hotspur: Thorstvedt; Bergsson, Van den Hauwe; Sedgley, Howells, Mabbutt; Stewart, Gascoigne, Nayim, Lineker, Allen.
Referee: Mr R. Hart (Darlington).
With players like Paul Gascoigne and England Skipper and striker Gary Lineker in their line-up, Tottenham Hotspur presented a formidable challenge for any side. That was certainly the case for a team newly back in the top flight, as was the case when Spurs visited Elland Road in September 1990. "Gary Lineker is the best striker in England and, arguably, the world and he has caused problems for me in the past when I was with other clubs," said United manager Howard Wilkinson. "As far as Gascoigne is concerned everything that can be said has already been said many times and I would be going over old ground if I said anything about him." He added.
Striker Paul Stewart had recovered from illness and Tottenham boss Terry Venables was able to select his side from full strength. That proved to be too great for United as the harsh reality of First Division football was brought home to them by an accomplished and uncompromising Spurs performance. Hard as United tried, they could not muster that little bit of something special needed to topple a side such as Spurs in a game that was won and lost in a dramatic two minute period in the second-half when Spurs scored twice and United were somewhat unfortunate to have a 'goal' disallowed. Darlington referee Robert Hart was hardly flavour of the month with United supporters, or for that matter Imre Varadi, when he ruled out the striker's instant reply to David Howell's fifty-sixth minute opener.
The visitors had rocked United when Howells, running from midfield took up possession from the tireless Stewart to beat John Lukic with a hard low shot. United, however, felt that they had made the ideal response when Imre Varadi appeared to turn Gary Mabbutt well to knock the ball into the Spurs net. United hardly had time to digest the referee's 'no goal' decision than Spurs were back at the other end scoring their second goal through the lively Lineker, again after Stewart had done the spadework. "These are little twists of fortune you cannot do much about unless you are so superior that you can ride them, but on the day we weren't and once Spurs knocked in their second goal it was Goodnight Vienna for us," said the United manager.
Paul Gascoigne showed he was only human by missing the simplest of scoring opportunities late in the game but had he been successful it would have been hard on David Batty, who delighted his manager by keeping soccer's man-of-the-moment relatively quiet.
<![if !vml]>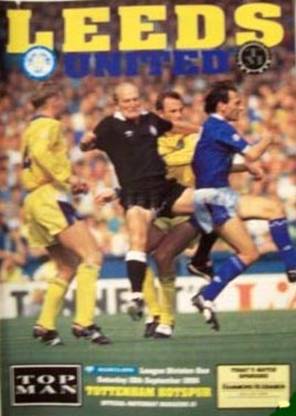 <![endif]>  <![if !vml]>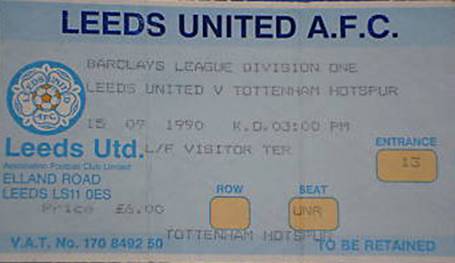 <![endif]>
Match Action:
<![if !vml]>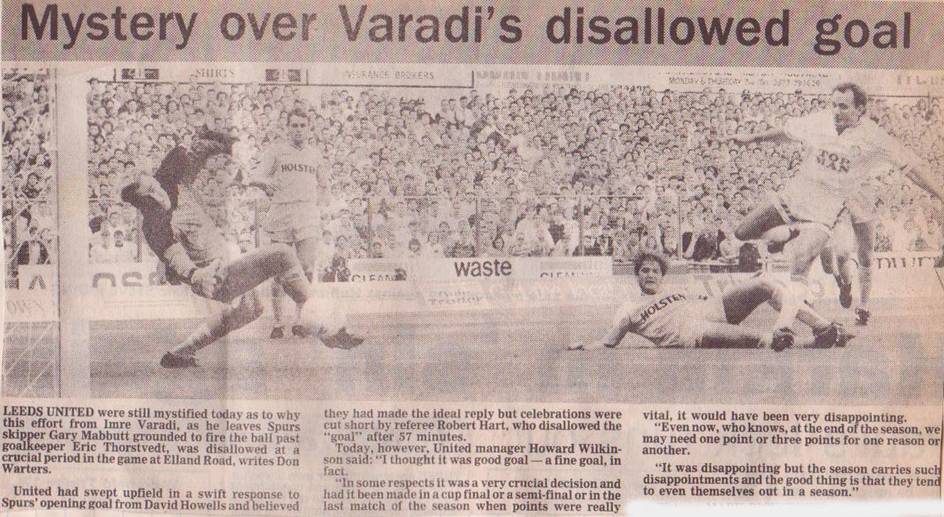 <![endif]>  
<![if !vml]>

<![endif]>  
Imre Varadi scores the 'goal' which was disallowed                                                                            
<![if !vml]>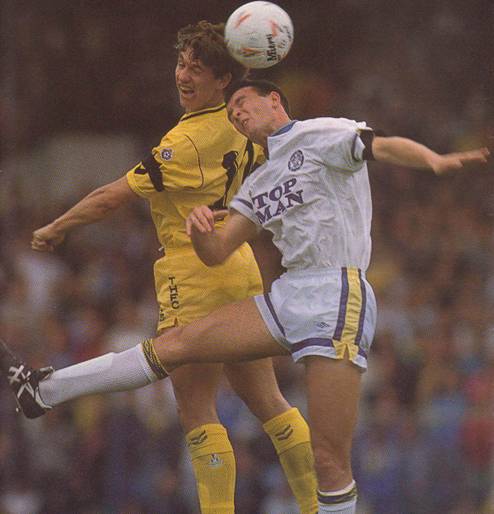 <![endif]>  <![if !vml]>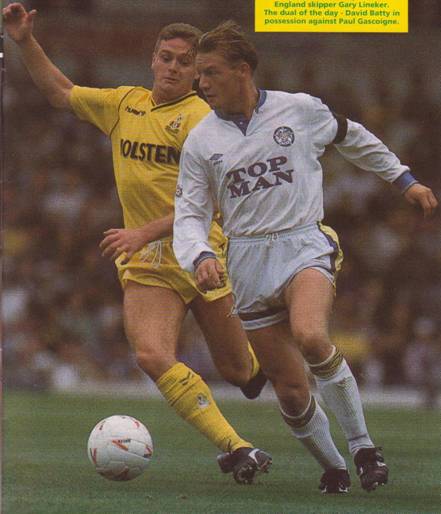 <![endif]>
Gary Lineker wins a heading duel with Mike Whitlow                             David Batty beats Paul Gascoigne
<![if !vml]>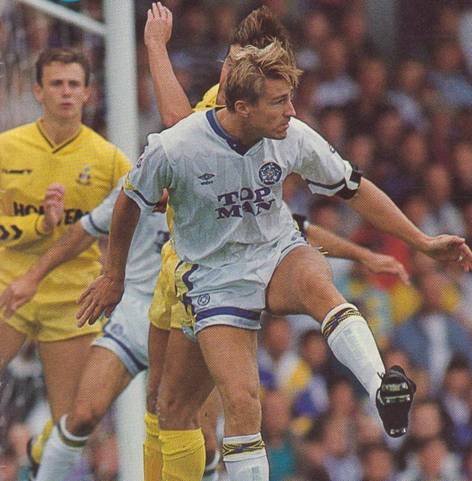 <![endif]> <![if !vml]>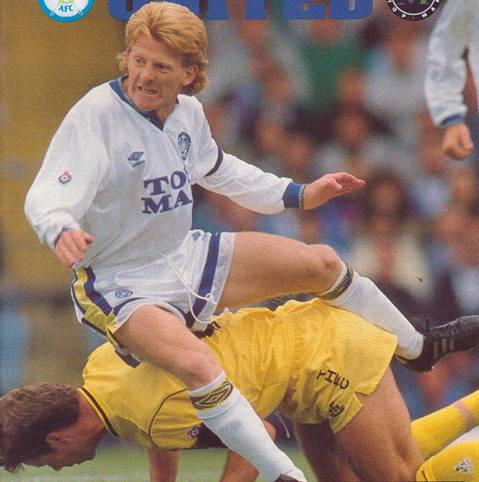 <![endif]>
Lee Chapman beats Gary Mabbutt to header as David Howells watches                    Gordon Strachan is all over David Howells
Players:
<![if !vml]>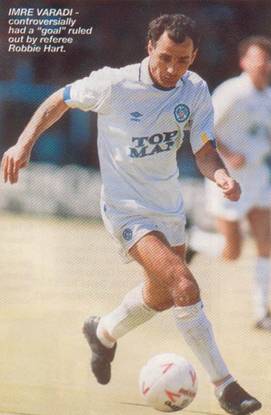 <![endif]>     <![if !vml]>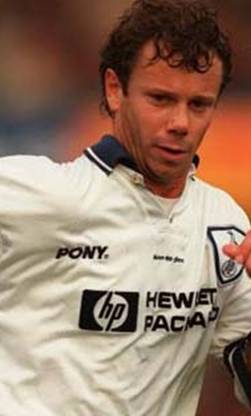 <![endif]> <![if !vml]>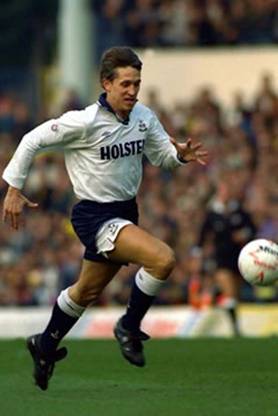 <![endif]>   
Leeds considered Imre Varadi unlucky        but David Howells and Gary Lineker scored for Spurs
not to have scored                                                                                                                                         
<![if !vml]>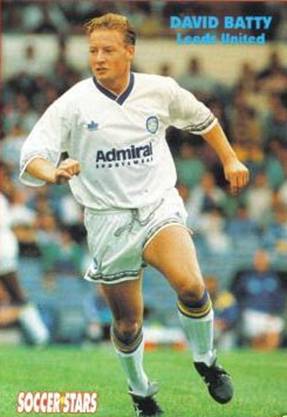 <![endif]>  <![if !vml]>

<![endif]>  <![if !vml]>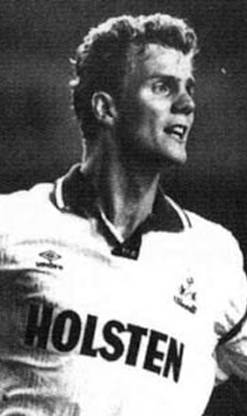 <![endif]> <![if !vml]>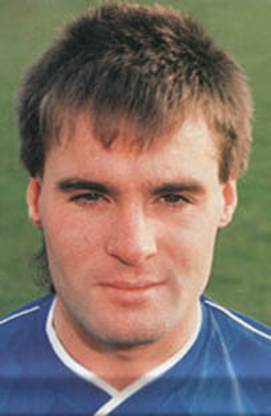 <![endif]>
David Batty kept a tight hold on Paul Gascoigne   Erik Thorstvedt kept a clean sheet   Gudni Borgsson and Pat Van Den Hauwe were the full-backs
<![if !vml]>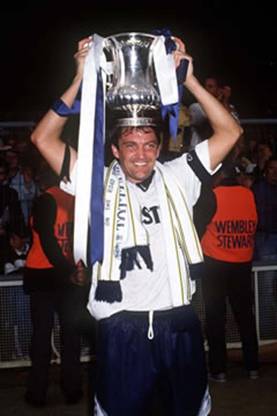 <![endif]>  <![if !vml]>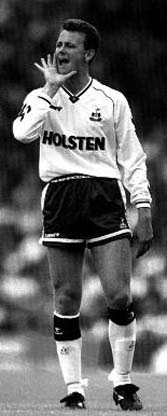 <![endif]>       <![if !vml]>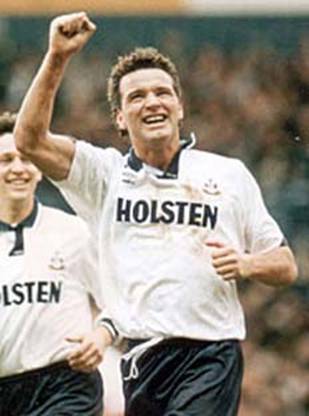 <![endif]>
Gary Mabbutt was in central defence with Steve Sedgeley                        Paul Stewart partnered Gary Lineker upfront
<![if !vml]>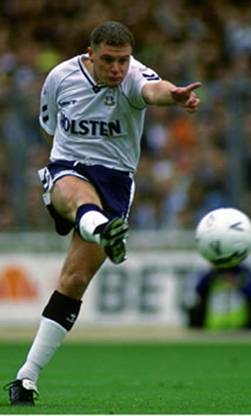 <![endif]>  <![if !vml]>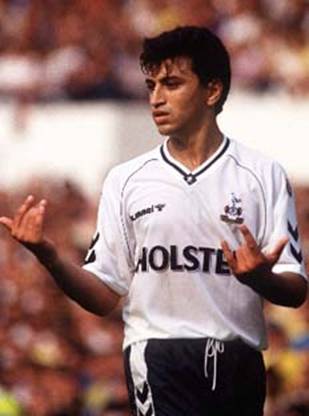 <![endif]>  <![if !vml]>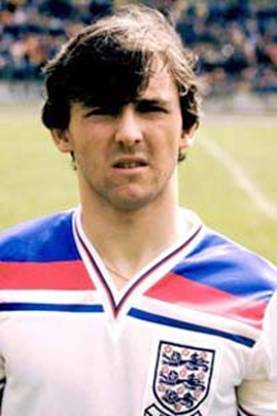 <![endif]>     
Paul Gascoigne, Nayim and Paul Allen were in midfield with David Howells