<![if !vml]>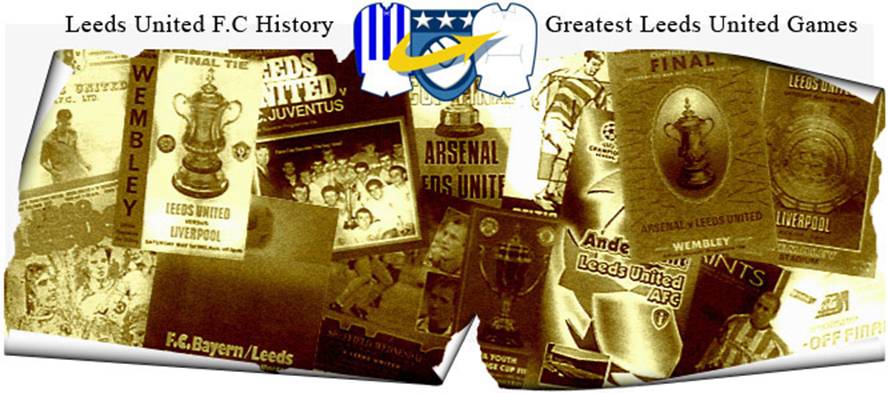 <![endif]>
Date: Thursday, 16th March 2000.
Venue: Elland Road, Leeds.
Competition: UEFA Cup, Quarter-Final, First Leg.
Score: Leeds United 3 Slavia Prague 0.
Scorers: Leeds United: Wilcox, Kewell, Bowyer. Slavia Prague: Nil.
Attendance: 39,519.
Teams:
<![if !vml]>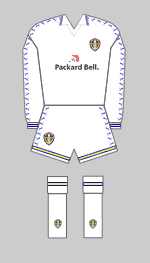 <![endif]><![if !vml]>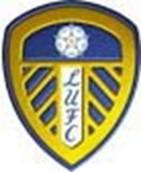 <![endif]>
Leeds United: Martyn; Kelly, Radebe, Haaland, Harte; Bakke, Bowyer, McPhail (Huckerby), Wilcox; Bridges (Smith), Kewell. Unused Subs: Hopkin, Mills, Duberry, Jones, Robinson.                           
<![if !vml]>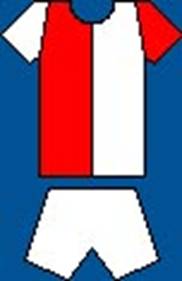 <![endif]><![if !vml]>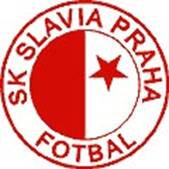 <![endif]>
Slavia Prague: Cerny; L. Dosek, Vicek (Vagner), Petrous, Koller; Rada, Ulich, Dostalek (Hysky), Horvath; Kuchar, T. Dosek. Unused Subs: Lerch, Kozel, Skala, Vadavik, Vozabal.
Referee: Markus Merk (Germany).
As they had done so often in the previous six months of their enthralling European extravaganza, United raised their game to heady heights and in the end could easily have doubled their winning margin. As it was, it was a great leap forward towards the Semi-Finals for the young side that did not seem to know to respect reputations but took such as a challenge to be made light of. They showed no fear in what was for them unchartered waters and it was noticeably the more experienced Czechs that let their heads go down as soon as United had taken the lead. Alf-Inge Haaland was again in defence and Harry Kewell was back to his usual more advanced European role as auxiliary striker. Slavia had progressed so far by beating opposition from Yugoslavia, Switzerland, Rumania and Italy but all were on the back of their home results as they had yet to win an away leg and had only a couple of hundred fans to support them.
Slavia should have been behind in the second minute but, after being put through by Michael Bridges, Harry Kewell shot feebly at the keeper with plenty of time to pick his spot. United were nearly made to pay when Tomas Dosek burst through but Alf-Inge Haaland produced a crisp tackle to avert the danger. Slavia were proving to be a free-running team and had plenty of early possession but a loose back header from Petr Vicek was seized upon by Michael Bridges but he could only shoot over the bar. Lone striker Tomas Dosek, twin brother of defender Lukas Dosek, was cutting a lonely figure up front as Lee Bowyer showed good form and involvement in midfield and Jason Wilcox was also making inroads down the left flank. Richard Dostelek was beginning to look lively in an inside forward position and halfway through the first half Leeds were yet to stamp their authority on the match.
Harry Kewell produced a cracking right-foot volley which Radek Cerny did well to keep out, but in the thirty-second minute Adam Petrous was booked for a crunching tackle from behind, which resulted in him being suspended for the second leg while Lee Bowyer was stretchered off for touchline treatment but returned to the action. In the thirty-ninth minute lee Bowyer seized upon a poor clearance and darted through two tackles before unleashing a glorious ball to Jason Wilcox, who lashed the ball into the roof of the net to set Elland Road alight. Then two minutes before the break Gary Kelly whipped over a cross which just evaded Eirik Bakke but presented a surprised Lee Bowyer with a chance from point-blank range, but Radek Cerny saved with his knees.
A dipping shot just over the bar from Pavel Horvath signalled Slavia's second half intentions but when play switched to the other end Michael Bridges brought a diving save from Radek Cerny. Then in the fifty-fifth minute United got a vital second goal. A long kick up-field was collected by Michael Bridges, who skillfully played the ball out to Eirik Bakke, who shaped to shoot but couldn't find an opening so he swung the ball to the far post where Harry Kewell was on hand to side-foot the ball home. The impressive Tomas Kuchar brought out the best in Nigel Martyn with a fine low shot but on the hour Leeds responded in a clinical fashion. Michael Bridges spotted a speedy overlap by Lee Bowyer and found him with a precise pass which he took into his stride before blasting in an angled low drive into the net for United's third goal. Unfortunately four minutes later Lee Bowyer was yellow carded for a petulant foul in the centre circle on Tomas Kuchar and got himself suspended for the return leg.
Michael Bridges had a great chance to make it four in the seventy-second minute but delayed his shot long enough to allow Radek Cerny to dive at his feet and steal the ball. Then with fourteen minutes left Slavia were reduced to ten men when, following two bookings within a minute, the second for a clumsy body check on Wilcox, their skipper Karel Rada received his marching orders. Then United found it more of a struggle against the reduced numbers than the full compliment, but by then their job had been done and done in style.
<![if !vml]>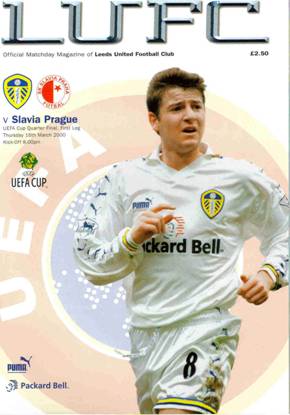 <![endif]> <![if !vml]>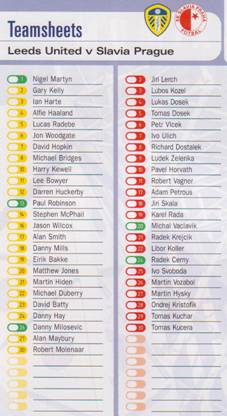 <![endif]> <![if !vml]>
<![endif]>
Match Action:
<![if !vml]>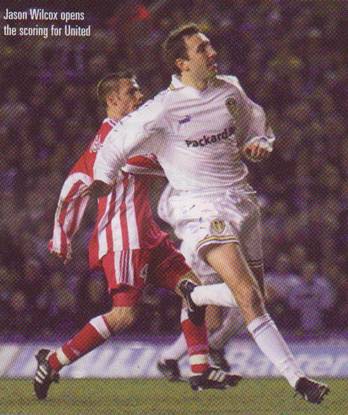 <![endif]> <![if !vml]>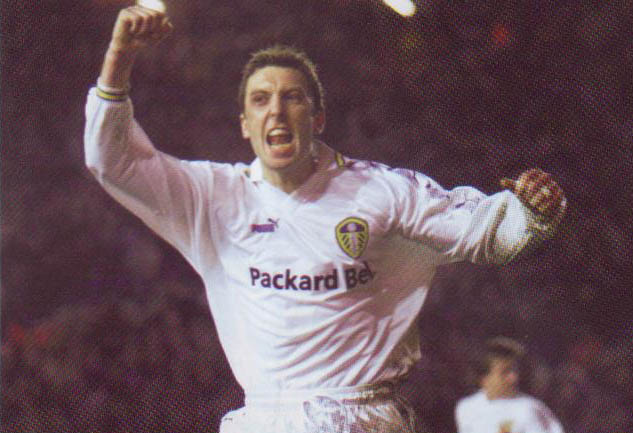 <![endif]>
                                                                                        Jason Wilcox celebrates scoring the first goal
<![if !vml]>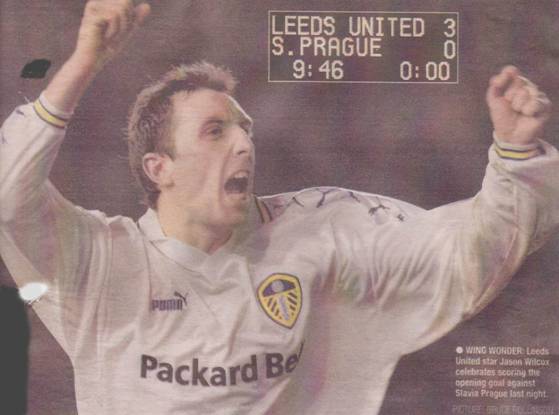 <![endif]>              <![if !vml]>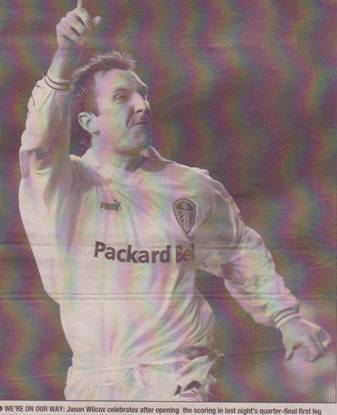 <![endif]>
<![if !vml]>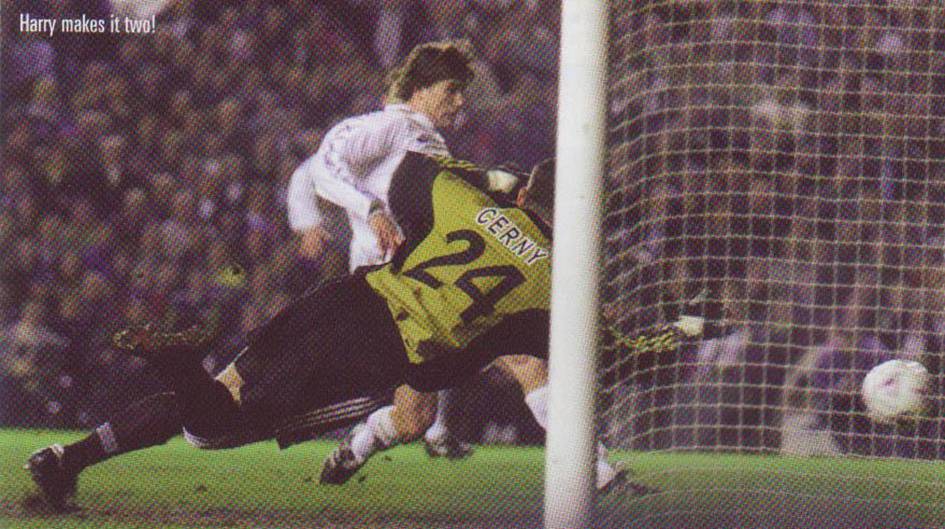 <![endif]>
<![if !vml]>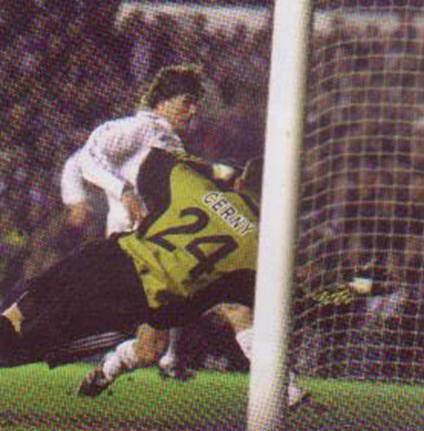 <![endif]>    <![if !vml]>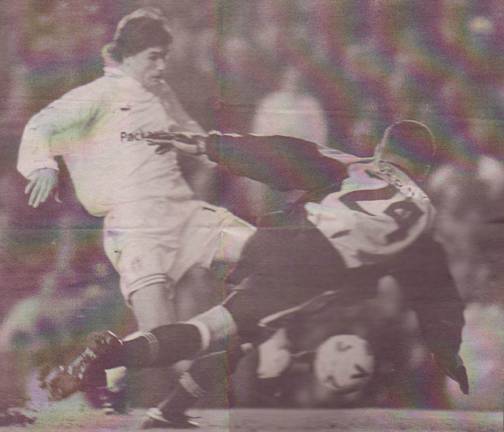 <![endif]>
Harry Kewell scores the second goal                                                  Harry Kewell beats Radek Cerny
<![if !vml]>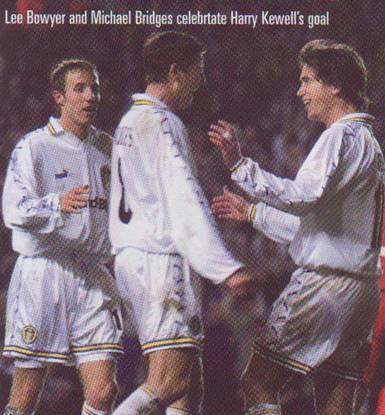 <![endif]> <![if !vml]>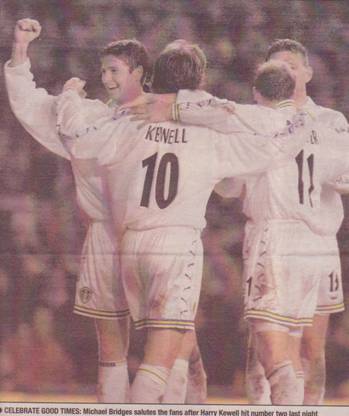 <![endif]> <![if !vml]>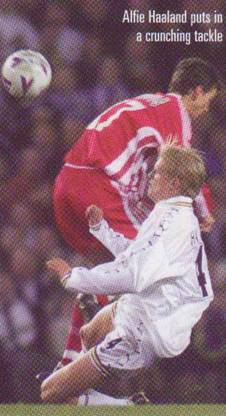 <![endif]>
<![if !vml]>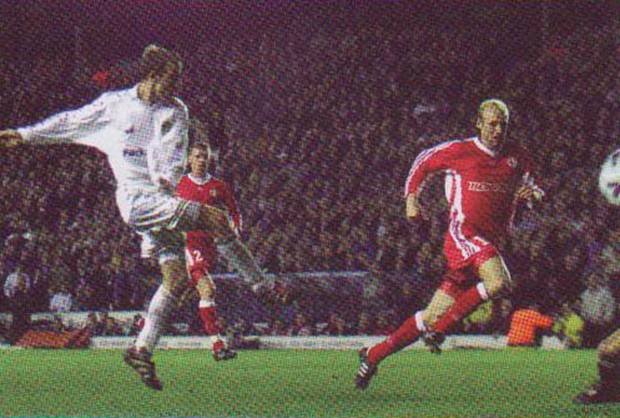 <![endif]> <![if !vml]>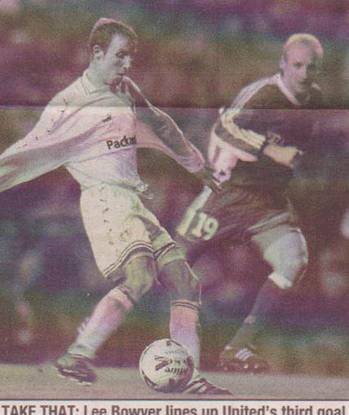 <![endif]>
Lee Bowyer makes it three
<![if !vml]>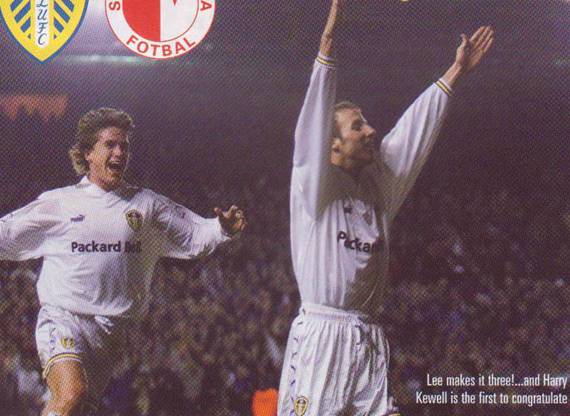 <![endif]>  <![if !vml]>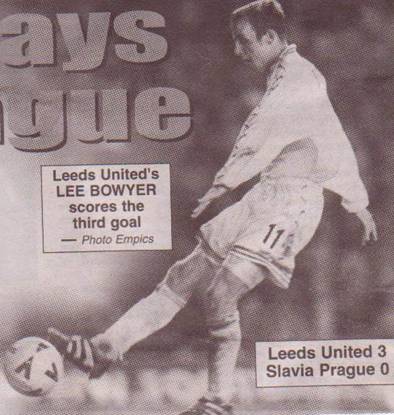 <![endif]>
<![if !vml]>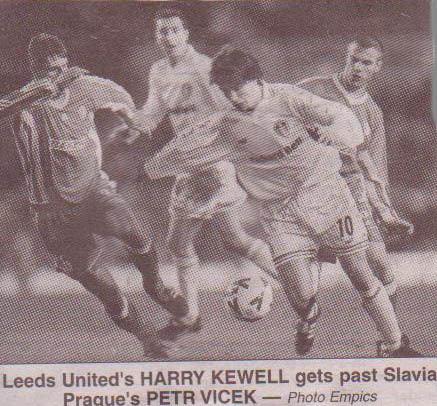 <![endif]>  <![if !vml]>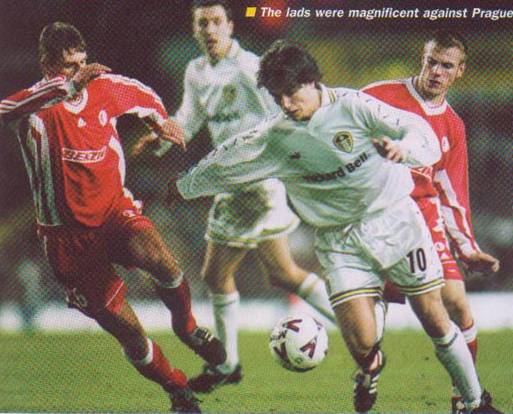 <![endif]>
Players:
<![if !vml]>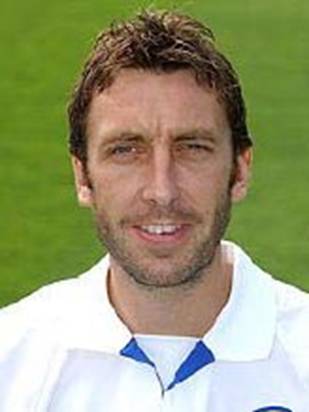 <![endif]>  <![if !vml]>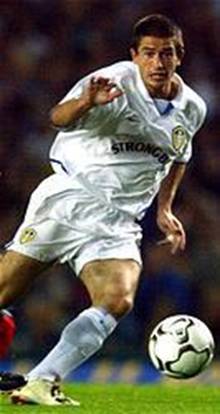 <![endif]> <![if !vml]>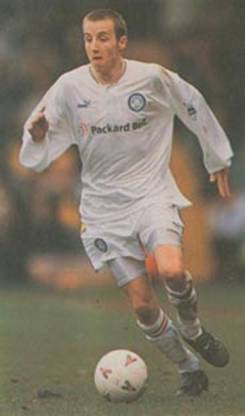 <![endif]> <![if !vml]>

<![endif]>
                                          Jason Wilcox, Harry Kewell and Lee Bowyer scored the Leeds goals                                           Alf-Inge Haaland
                                                                                                                                                                                                        produced a crisp tackle
<![if !vml]>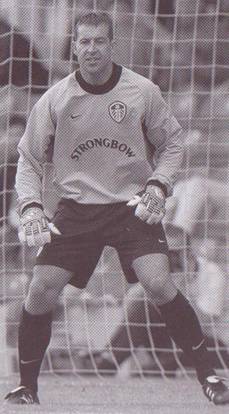 <![endif]>         <![if !vml]>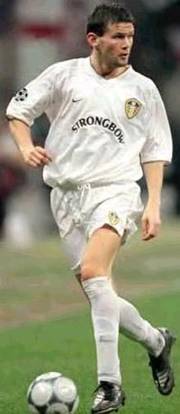 <![endif]> <![if !vml]>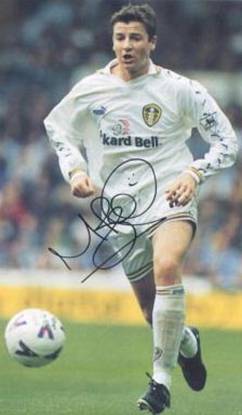 <![endif]>               <![if !vml]>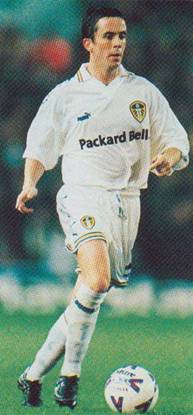 <![endif]> 
Nigel Martyn was at his best                Eirik Bakke and Michael Bridges combined to set up Harry Kewell    Gary Kelly's cross provided a chance
<![if !vml]>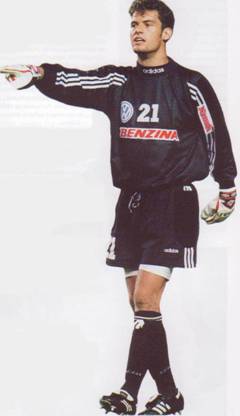 <![endif]>  <![if !vml]>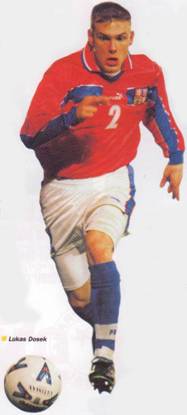 <![endif]>  <![if !vml]>
<![endif]> <![if !vml]>
<![endif]>
Radek Cerny was in goal                 Lukas Dozek and Libor Koller  Petr Vlcek and Adam Petrous were in central defence
                                                           were the full-backs
<![if !vml]>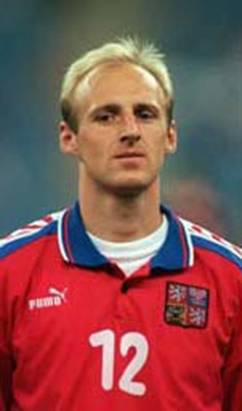 <![endif]>  <![if !vml]>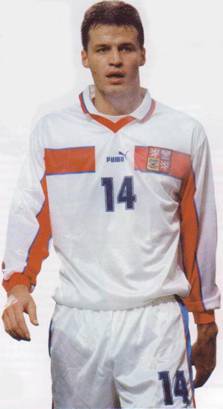 <![endif]>  <![if !vml]>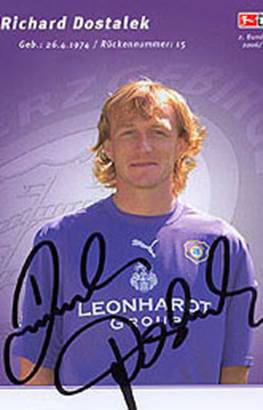 <![endif]>  <![if !vml]>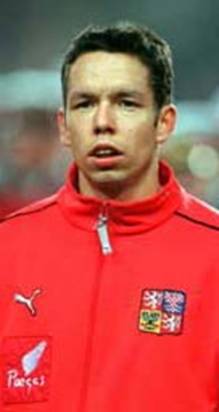 <![endif]>
                                          Karel Rada, Ivo Ulich, Richard Dostalek and Pavel Horvath were in midfield
<![if !vml]>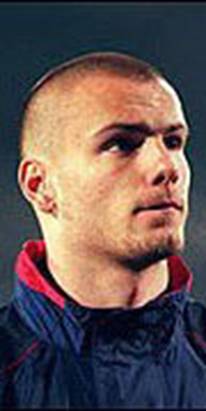 <![endif]> <![if !vml]>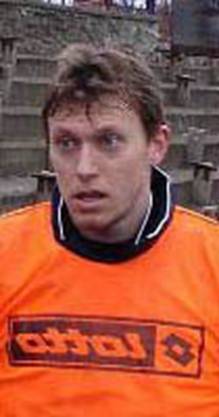 <![endif]>    <![if !vml]>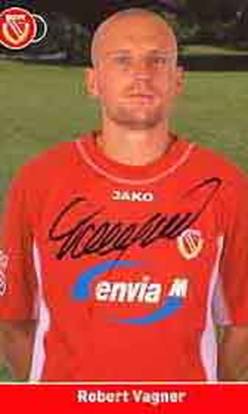 <![endif]> <![if !vml]>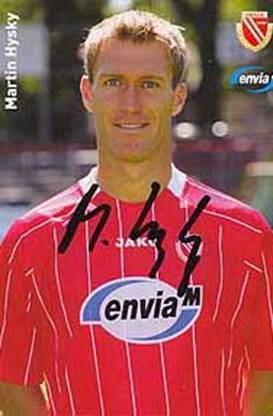 <![endif]>
       Tomas Dosek and Tomas Kuchar were the strikers                    Robert Vagner and Martin Hysky were used as substitutes