<![if !vml]>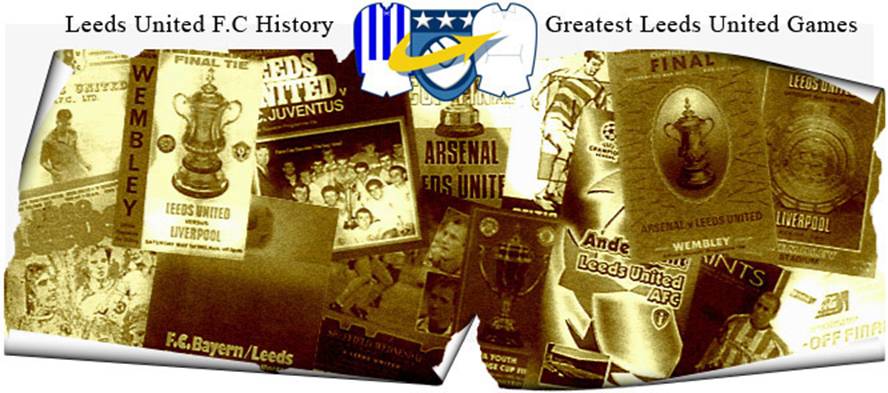 <![endif]>
Date: Saturday 17th April 1982.
Venue: Elland Road, Leeds.
Competition: First Division.
Score: Leeds United 1 Southampton 3
Scorers: Leeds United: Worthington. Southampton: Armstrong, Keegan (2).
Attendance: 21,353.
Teams:
<![if !vml]>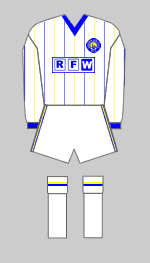 <![endif]><![if !vml]>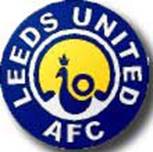 <![endif]>
Leeds United: Lukic; Hird, E. Gray (Harris); Hamson, Hart, Burns; Parlane, Graham, Worthington, Connor, Barnes.
<![if !vml]>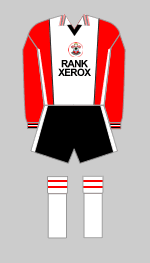 <![endif]><![if !vml]>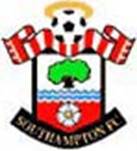 <![endif]>
Southampton: Katalinic; S. Baker, Holmes; G. Baker (Wallace), Nicholl, Whitlock; Keegan, Channon, Channon, Wright, Armstrong, Ball.
Referee: J. Lovatt (Crewe).
Leeds United were sinking fast towards the old Second Division and there was little to encourage home fans after Southampton visited Elland Road in April 1982, and returned home having won 3-1. Even though United had the boost of a goal after just eighty seconds of the match, the Saints marched back with a three goal blast before half-time, Kevin Keegan getting two of them. United recalled the transfer listed Gary Hamson in place of the injured Gwyn Thomas and Southampton, who had not won away in their last seven games, brought in eighteen-year-old Mark Wright and Graham Baker.
The build up to United's early breakthrough began from the kick-off and when Paul Hart pumped the ball forward Terry Connor fastened on to it and won a corner off Mark Wright. Peter Barnes curled the ball in from the right corner and when Arthur Graham returned it across goal, Frank Worthington was there to gleefully hammer it home from five yards. It was Worthington's fourth goal in ten games for United and took his tally for the season against the Saints to four goals, the other three coming while he was at Birmingham City.
United's lead lasted less than ten minutes before a free-kick out on the left paved the way for the equaliser, the ball being played into the middle to Graham Baker, who rolled it to the unmarked David Armstrong to fire a rasping twenty-five yarder into the top right hand corner of the United net. Four minutes later, John Lukic was picking the ball out of the net again when Kevin Keegan scored the first of his two goals. The England skipper, who had twenty-five goals to his name, was handed the scoring chance on a plate when Kevin Hird lost possession and John Lukic raced out in a vain attempt to get the ball which was knocked on by Graham Baker to Keegan, who had an empty net to aim at.
If the second was a run of the mill effort, Southampton's third goal, in the thirty-eighth minute was a Keegan gem, the livewire attacker turning sharply to hammer a shot past John Lukic from near the edge of the penalty area. Although Peter Barnes sparkled on occasions and Frank Worthington introduced his touches of skill to attacking moves, Unite lacked power in midfield and were far too jittery in defence.
Alternate Reports (Courtesy Mark Ledgard):
YEP Report:
Southampton's Manager Lawrie McMenemy believed his side's emphatic victory over Leeds might have been the result that would ensure European football for his team in the following season. It might also have been the result that sentenced Leeds United to new surroundings for the following season. It certainly made the remaining eight games the most important since they were fighting for points at the other end of the First Division table eight years previous. Two of the three clubs who were below them at that point, Stoke City and Birmingham City, had still to visit Elland Road. So Leeds still had the power to direct their own destiny. Yet beatings of the nature that they took in this game together with the fact that they had not now won at home since 18th January were points of great concern. But the overwhelming worrying factor about the remaining fixtures was that five of the eight were away, and United had lost 75% of their away games that season. Their next two games were at West Ham and Aston Villa where, if they repeated their form of this game, they would get nothing. Southampton completed what must rank as the most decisive double of the season. At the Dell in November, Southampton had dominated proceedings, running out 4-0 winners and though they were behind after only eighty seconds in this game it was much the same story at Elland Road.
McMenemy had changed his system and relied on experienced players. Kevin Keegan produced a masterly display in the spearhead. Alan Ball's generalship of midfield had a touch of class Leeds could not match and Chris Nicholl expertly marshaled the defence. Southampton had hit a wobbly period prior to this demolition of Leeds but they had played their way out of it by using experience, a situation which must have left most of the crowd of 21,353 wondering what Trevor Cherry, Brian Greenhoff and Brian Flynn were doing playing in the reserves. Yet for eighty seconds it seemed as though Alan Clarke, the Leeds Manager, had chosen exactly the right combination for the job. Leeds swept forward, won a corner and before Southampton could draw breath, Frank Worthington banged in his fastest-ever goal from close range. That should have inspired Leeds but instead it pricked Southampton into a charge, which saw them grab three goals in twenty-eight minutes to finish the game as a contest. Leeds were casual and careless, Southampton were full of purpose as the goals sank home.
First David Armstrong hit ferociously home from twenty-five yards, then a mistake by Kevin Hird let in Kevin Keegan for one of the simplest goals and finally the England captain fired home from near the left-wing angle of the penalty area for his twenty-seventh goal of the season. When it was clear that they could afford to use an extra man going forward because Southampton used only Keegan and Channon to spearhead their efforts, Leeds had more of the game. But apart from the work of Peter Barnes, Southampton rode it all in comfort. So did Leeds have the ability to stay up? "I just think they are a First Division club," said McMenemy with meaning. "But this is a time when three points for a win will come into its own."
Erland Couston Reported:
The match at Elland Road was all over in forty minutes. For a brief spell, having scored early, Leeds looked something like a team. Then they were killed stone dead by two wonderful shots, from Dave Armstrong and Kevin Keegan, and an unfortunate blunder by Kevin Hird, who mishit a clearance into Graham Baker and subsequently into Kevin Keegan's path, with the rest of his side cantering back towards the middle. After that it was difficult to escape the sensation of small boys crowded round an ant whose legs were being pulled off. Leeds writhed rather than attacked. Five minutes from the end Kenny Burns stood on Kevin Keegan's shin, but got away with it by slapping the England skipper's bottom in a playful way.
The defeat would make life hard for Leeds. They were only one point above the relegation places and, though they had a game in hand, five of their remaining eight games were away from home. Moreover, they were not scoring. Frank Worthington's spectacular second-minute volley from Arthur Graham's pass, was only the sixth goal Leeds had scored in sixteen matches. Southampton in contrast, had stopped a rot that had threatened their hopes of playing on the Continent in the following season. They would have been especially pleased to have done that with three raw hands in their defence, Steve Baker at right-back, Mark Whitlock in the middle and the eighteen year-old Mark Wright making his first League appearance in a strange tactical role just in front of the back four. Wright looked a little lost at times but Alan Ball and Chris Nicholl seemed creditably prepared to jolly him along. Alan Ball, in fact, had an outstanding game for someone who would be thirty-seven in the following June. He still dabbed the ball about in that delicate, deliberate butter-knife fashion. Beside him, Leeds with their five front-runner (six when Carl Harris came on for Frank Gray) were just flap and lather. It looked bad.
<![if !vml]>
<![endif]>
Match Action:
<![if !vml]>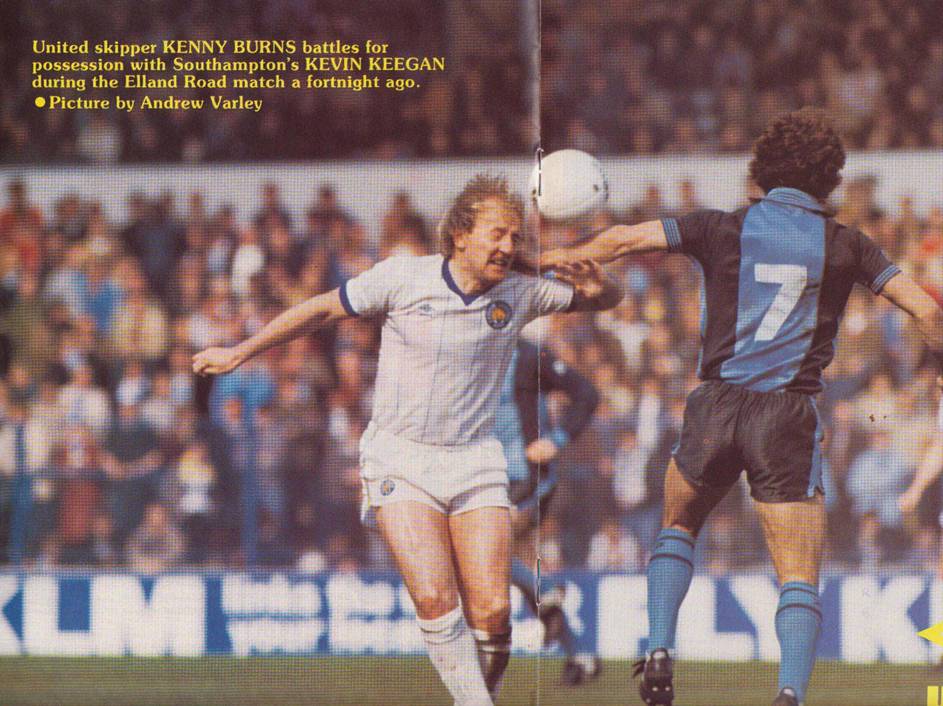 <![endif]> 
Kenny Burns battles with Kevin Keegan
<![if !vml]>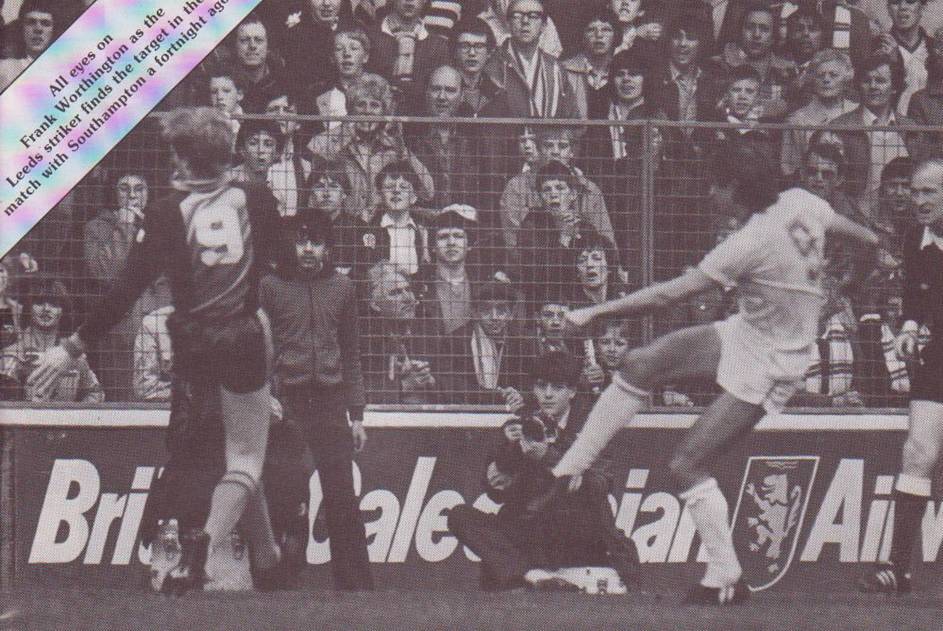 <![endif]> 
Frank Worthington finds the net
<![if !vml]>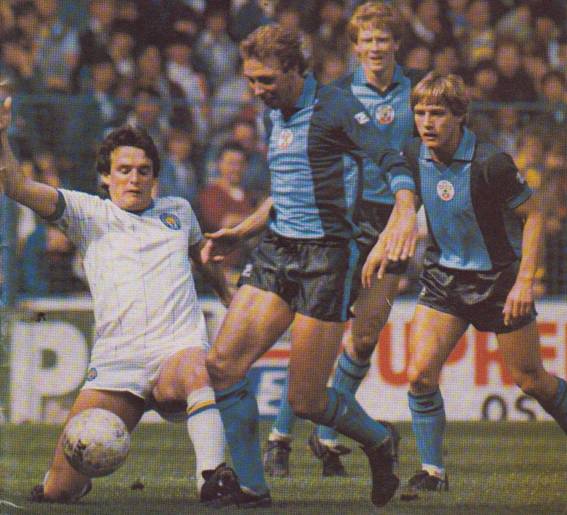 <![endif]>      <![if !vml]>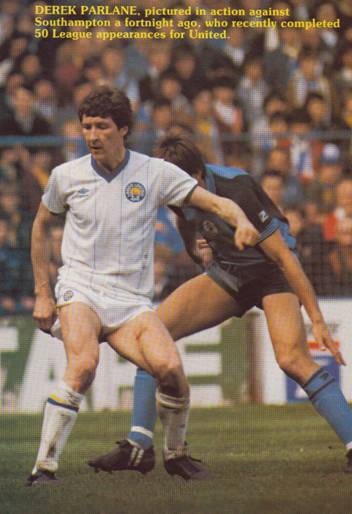 <![endif]> 
Frank Gray tackles Graham Baker                                                                                         Derek Parlane in action
(Three photos of Match Action Courtesy Mark Ledgard)
<![if !vml]>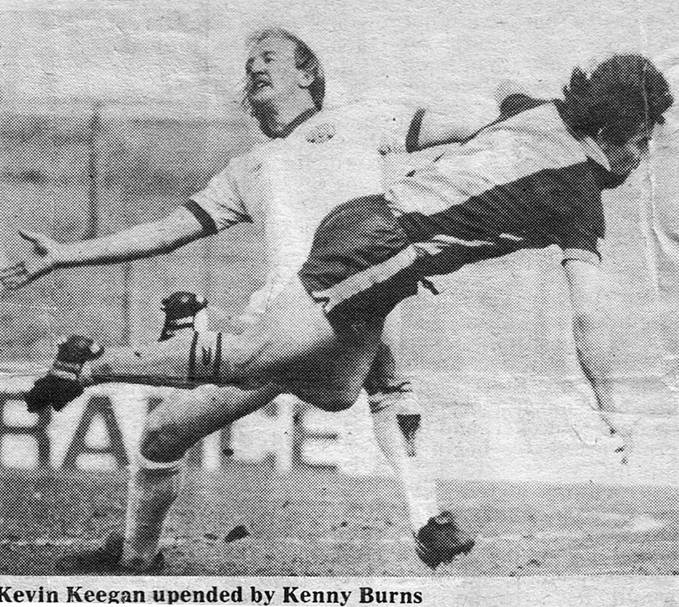 <![endif]>
<![if !vml]>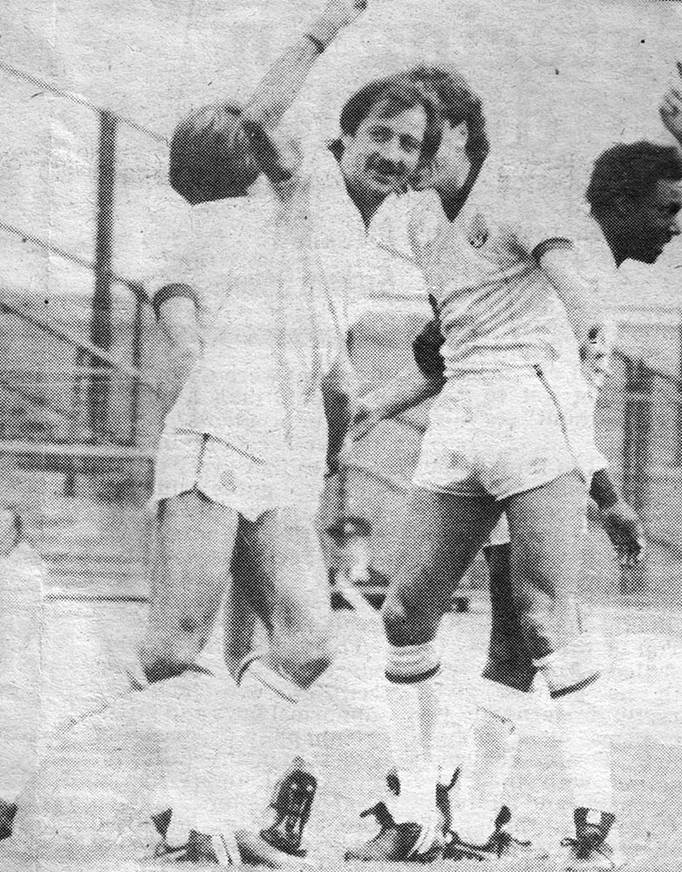 <![endif]>
Frank Worthington celebrates his goal
<![if !vml]>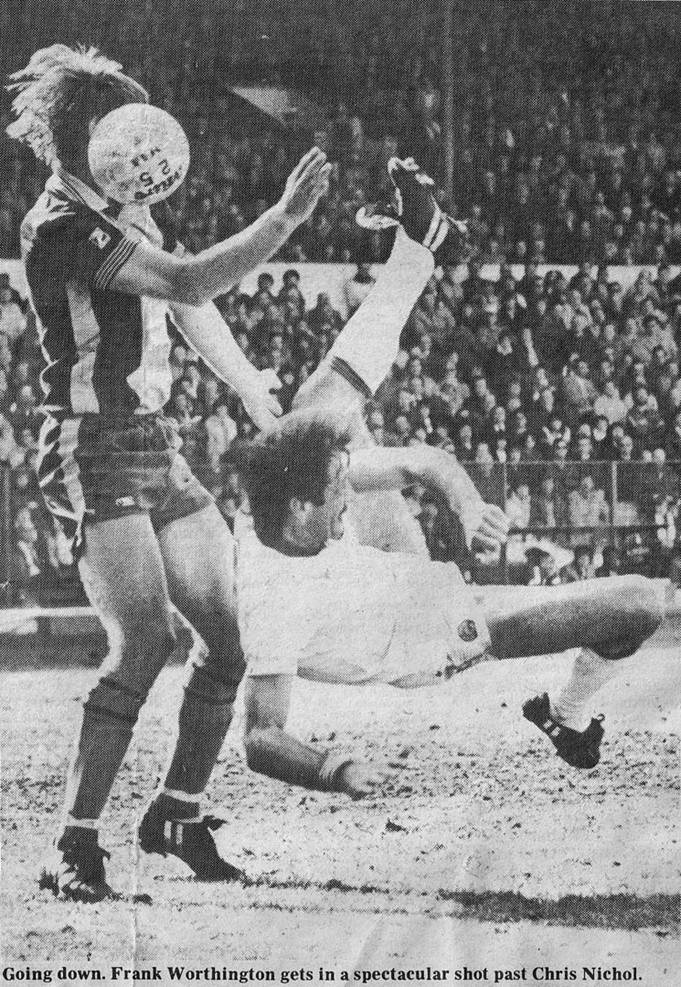 <![endif]>
Players:
<![if !vml]>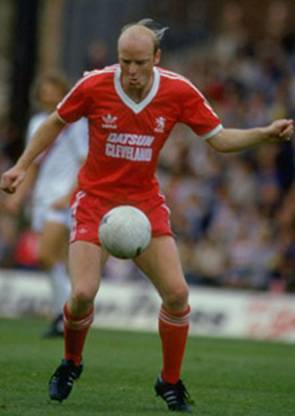 <![endif]>  <![if !vml]>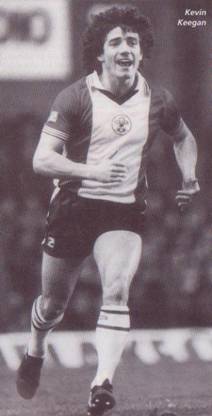 <![endif]>         <![if !vml]>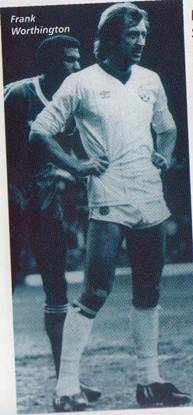 <![endif]> 
David Armstrong and Kevin Keegan (2) scored for Southampton.                       Frank Worthington scored for Leeds
<![if !vml]>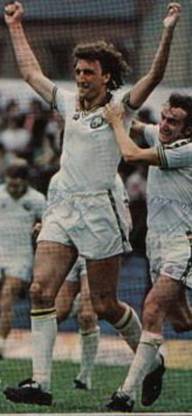 <![endif]>   <![if !vml]>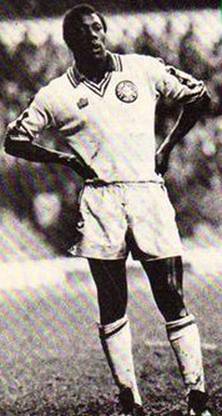 <![endif]>   <![if !vml]>
<![endif]>   <![if !vml]>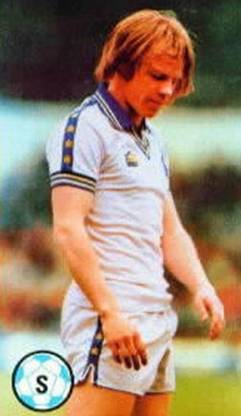 <![endif]> 
Paul Hart, Terry Connor and then Peter Barnes and Arthur Graham were all involved in the Leeds goal.
<![if !vml]>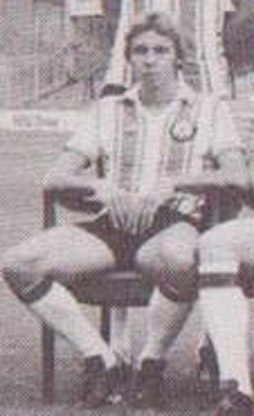 <![endif]> <![if !vml]>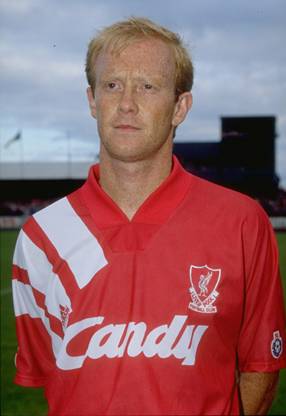 <![endif]>    <![if !vml]>
<![endif]> <![if !vml]>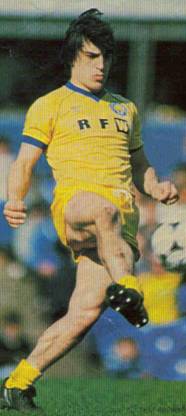 <![endif]>
Graham Baker and 18 year-old Mark Wright came in for Southampton                       Gary Hamson took came in for injured Gwyn Thomas