<![if !vml]>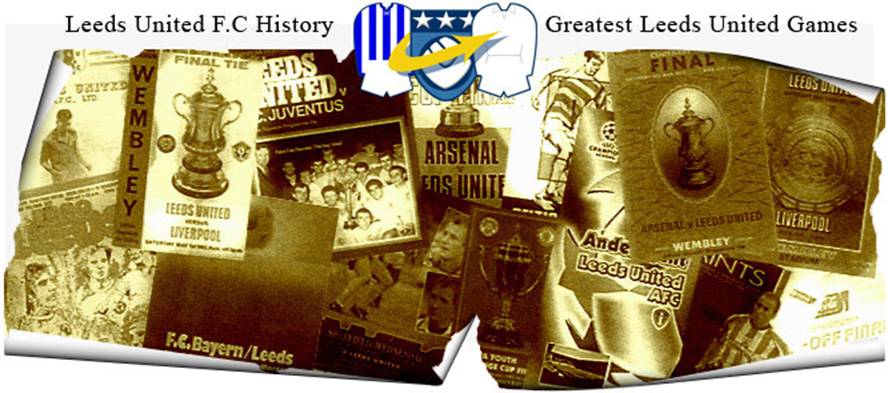 <![endif]>
Date: Thursday, 18th October 2001.
Venue: Elland Road, Leeds.
Competition: UEFA Cup, Second Round, First Leg.
Score: Leeds United 4 Troyes 2.
Scorers: Leeds United: Viduka (2), Bowyer (2). Troyes: Loko (2).
Attendance: 40,015.†††††††††††††††††††††††††† ††††††††††††††††††††††††††††††††††††††††††††††††††††††††††††††††††††††††
Teams:
<![if !vml]>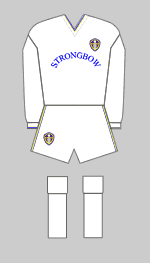 <![endif]><![if !vml]>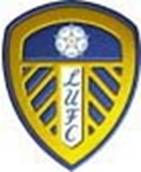 <![endif]>
Leeds United: Martyn, Mills, Ferdinand, Matteo, Harte; Kelly, Batty, McPhail (Wilcox), Kewell; Keane, Viduka. Unused Subs: Kelly, Wilcox, Woodgate,
Duberry, Robinson.
<![if !vml]>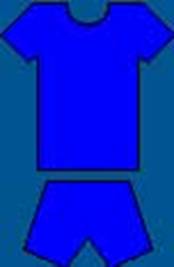 <![endif]><![if !vml]>

<![endif]>
Troyes: Huertebis; Meniri, Leroy, Thomas, Boutal, Gousse (Hamed); Amzine, Bradja, Rothon; Danjo, Loko (Djukic). Unused Subs: Tourenne, Niang, Sekli.††††††††††††††††††††††††††††††††††††††††††††††††††††††††
Referee: Fernando Carmona Mendez (Spain).
United seemed to have won their home leg of their UEFA Cup clash with Troyes emphatically, as after Mark Viduka and Lee Bowyer had both bagged a brace, United were cruising at 4-1. But they allowed Troyes to score late on, with a goal that left the score 4-2, and the two away goals could prove to be vital. United could yet be made rue their inaccuracy in front of goal, which was highlighted by Mark Viduka getting in the way of a goal-bound header from Eirik Bakke, and generally wasting chances to post his hat-trick!
A late strike from Gallic international Patrice Loko threw this tie wide open as Leeds failed to finish off the resistant French. With eighty minutes gone of the UEFA Cup second round first leg clash United were seemingly cruising to an emphatic 4-1 victory. Their brilliant attacking display had been far too much for the boys from Troyes and with time running out it seemed as though David O'Leary's side would enjoy a simple route into the next round. But Patrice Loko, a member of France's Euro 96 squad, pounced with eight minutes remaining to volley his second goal of the night and set up an intriguing second leg. It was really no more than the visitors deserved after Leeds had inexplicably taken their foot off the accelerator.
In truth the match should have been over by half-time as Mark Viduka led raid after United raid on the French goal. How they had only scored three was a mystery, but the fact that Mark Viduka had managed to notch two of them was a relief. The burly hit-man had been enduring something of a lean spell in front of goal and to see him snatch a double was a big relief. When Lee Bowyer added to his first half strike within the opening minute of the second half everyone inside Elland Road expected United to go on and smash six or even seven and they were certainly quite capable of doing so. Especially after defender Medhi Meniri was shown the red card for an elbow on man-of-the-match Mark Viduka there seemed to be no doubt United would rack up the goals. However, the French were made of sterner stuff and took advantage of a United side who were then happy to settle for what they already had.
The visitors had been put under the cosh right from the start. Mark Viduka was straight into his stride and almost had the ball in the back of the net within four minutes as a Robbie Keane cross was fumbled by Tony Heurtebis, but the Aussies' effort was blocked. It only took a further two minutes, however, for him to break the deadlock with only his third goal of the campaign. Picking the ball up thirty yards from goal he shimmied past three defenders before crashing a low right-foot drive past Tony Heurtebis from the edge of the box. It was a truly quality strike. He could have doubled the lead in the thirteenth minute as Ian Harte played him in for another chance. This time however, he let the ball get under his feet and despite attempting a Cruyff-style flick his effort was saved by the keeper. United continued their dominance as Robbie Keane saw a low drive palmed around the post by Tony Heurtebis and then Eirik Bakke's net-bound header cannoned against Mark Viduka and to safety.
However, he made amends moments later when he created the second goal of the night after twenty-three minutes. Picking up an Ian Harte throw from the left he turned goalward and prepared to pull the trigger. Frederic Danjou made a late challenge and the deflection fell to Lee Bowyer who buried a left foot effort in the bottom corner. Elland Road was rocking and the anticipation of a walk-over was washing over the delighted supporters. However, they were in for a shock as within minutes Troyes hit back with the first goal scored by any opposition at Elland Road for that season. Patrice Loko managed to evade the attentions of Dominic Matteo and latch onto a neat pass from Nicolas Gousse before rounding Nigel Martyn and rolling the ball into the empty net, with half an hour gone. For a few minutes the French side were on the up and could so easily have found themselves on level terms. Jerome Rothen's long, looping, free-kick in the forty-second minute missed everyone before dropping just in front of Nigel Martyn. The Leeds keeper made a decent stop with his legs to give away a corner and was then even more delighted to tip a flashing header from Samuel Boutal just over the bar.
Leeds took full advantage and within a minute they were 3-1 ahead. Robbie Keane's trickery down the right created space for him to cross, Lee Bowyer flicked the ball on to the far post and Mark Viduka was on hand to nod in his second of the night. When Lee Bowyer added his second within a minute of the restart it seemed game set and match for the tie let alone the home fixture. Holding off two defenders, Lee Bowyer played Mark Viduka in on goal, the big Aussie had to battle through to get his shot on target and when his effort was blocked by Tony Heurtebis, it was Bowyer who followed it up to power a drive over the line.
Leeds then settled down into a tidy pattern of play which saw them create a host of chances and keep the French at arms length. Mark Viduka had countless opportunities to finish his hat-trick but could not quite find that killer touch, firing one effort into the side netting and another was only inches wide. Even Danny Mills tried to get in on the scoring act as he broke down the right only to see Tony Heurtebis block his effort. Alan Smith was introduced for the final twenty minutes, his first home appearance since scoring on the opening day of the campaign against Southampton. But not even he could add to the United tally. Instead it was Patrice Loko who once again proved his class with a neat volley at the near post with eight minutes left on the watch to set up a real tantaliser a fortnight later.
<![if !vml]>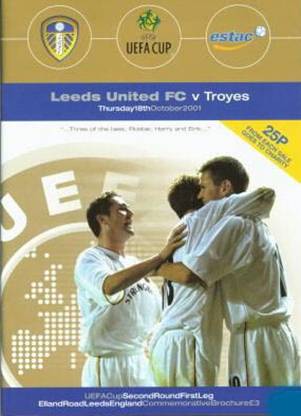 <![endif]>†<![if !vml]>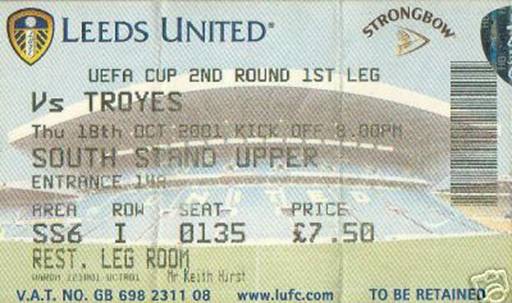 <![endif]>
Match Action:
<![if !vml]>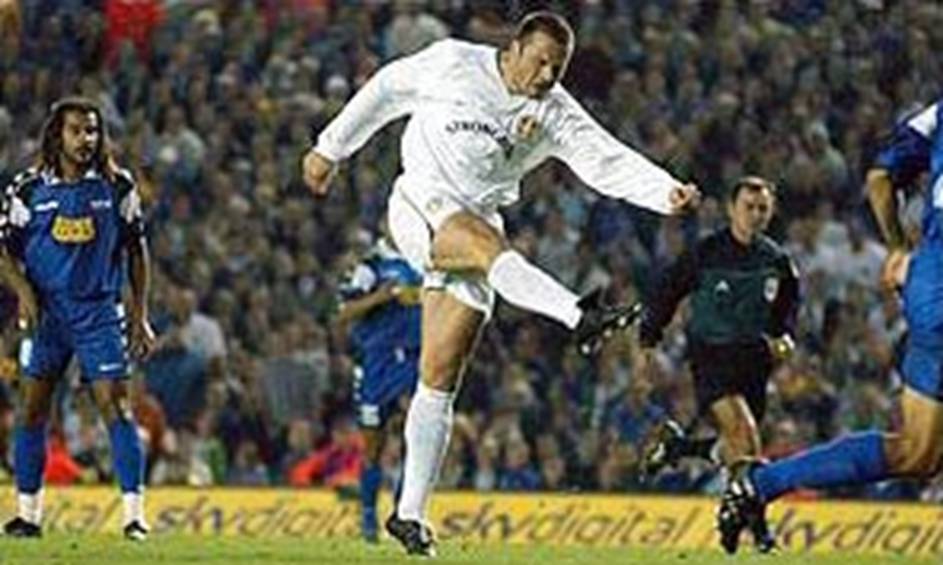 <![endif]>†
Mark Viduka hammers in the first goal
<![if !vml]>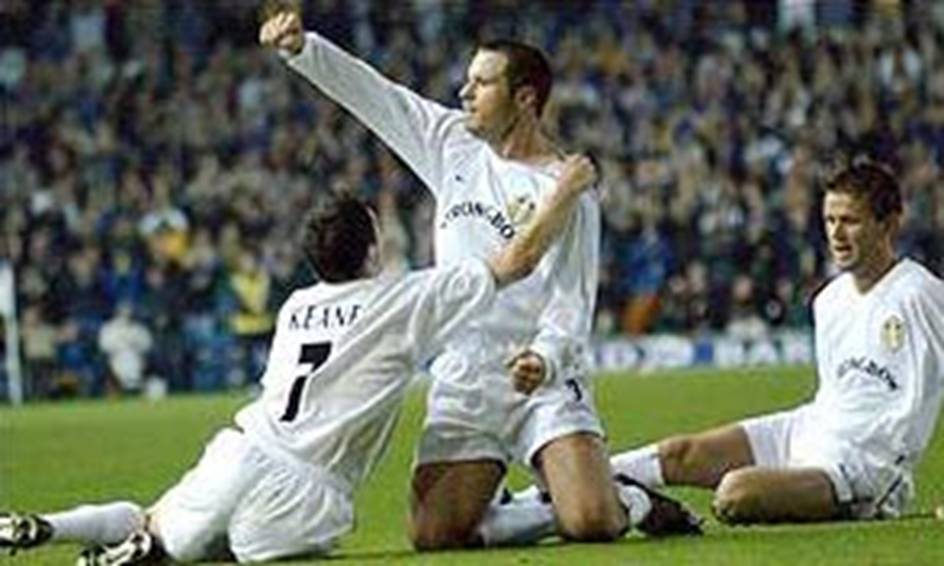 <![endif]>†
Mark Viduka celebrates the first goal with Robbie Keane and Eirik Bakke
<![if !vml]>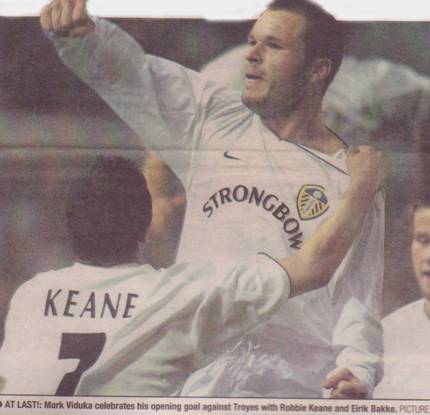 <![endif]>†† <![if !vml]>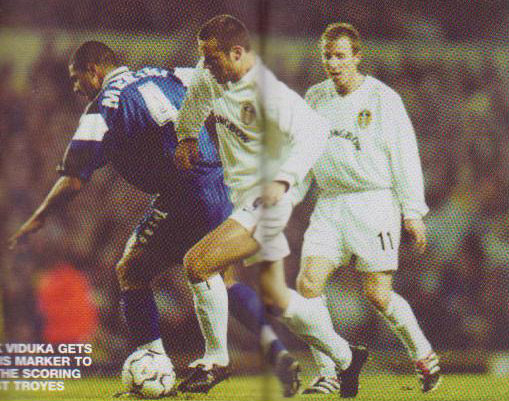 <![endif]>
Mark Viduka celebrates his first goal†††††††††††††††††††††††††††††††††††††† †††††††††Mark Viduka shows his skills to loose his marker Medhi Meniri as †
†††††††††††††††††††††††††††††††††††††††††††††††††††††††††††††††††††††††††††††††††††††††††††††††† ††††††††††††††Lee Bowyer watches approvingly
<![if !vml]>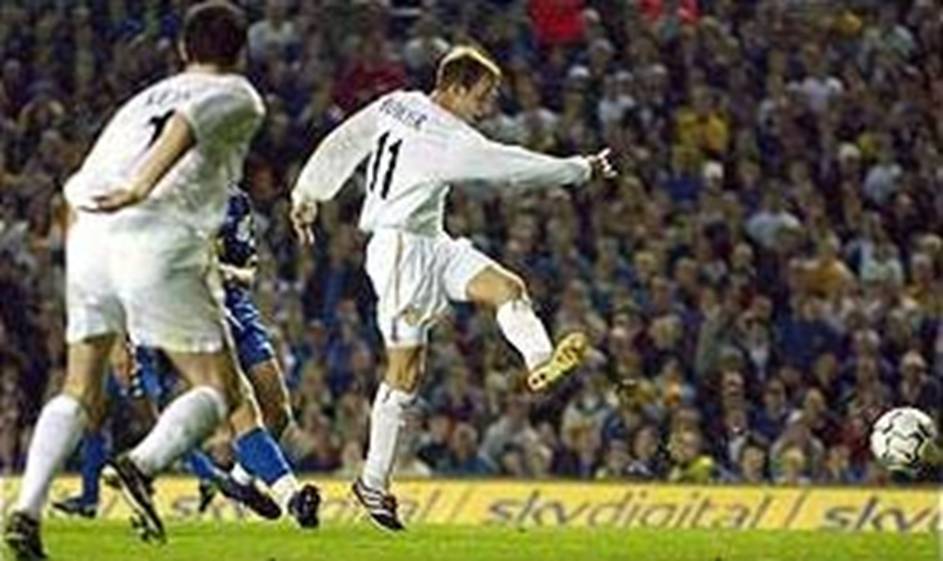 <![endif]>†
Lee Bowyer left foots his first and Unitedís second goal
<![if !vml]>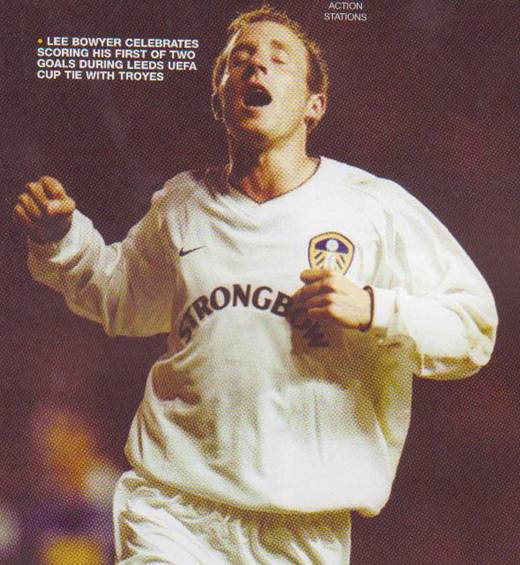 <![endif]>†† <![if !vml]>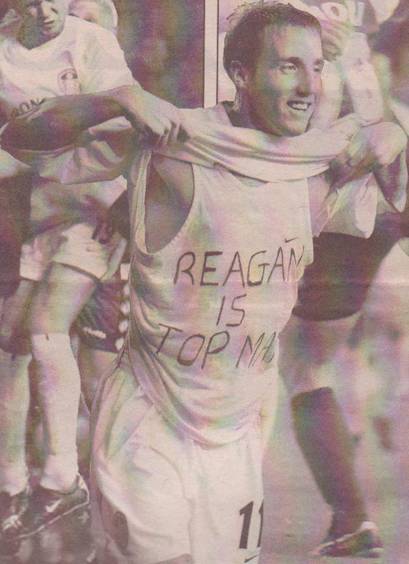 <![endif]>
Bowyer celebrates his first goal
<![if !vml]>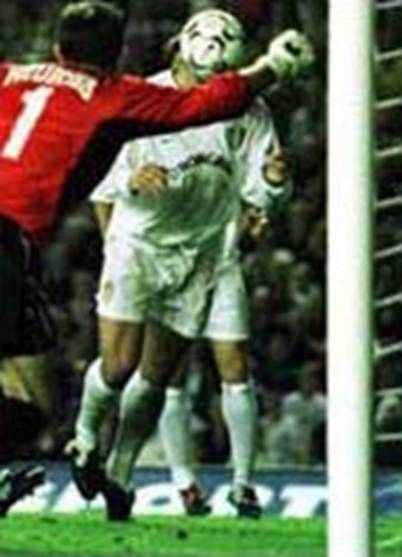 <![endif]>†††††††††††† <![if !vml]>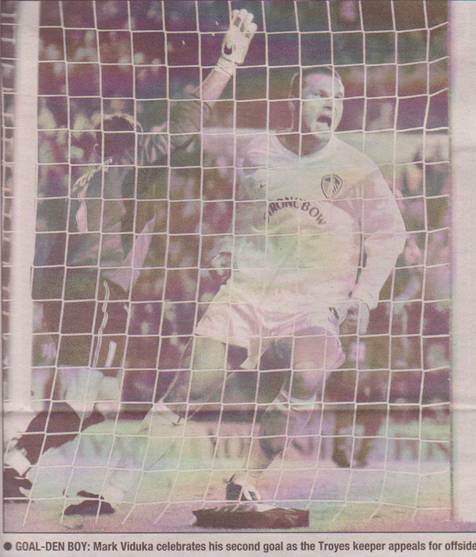 <![endif]>
Mark Viduka heads his second and Unitedís third† ††††††††††††††††††††††††††††††Mark Viduka celebrates his second goal
<![if !vml]>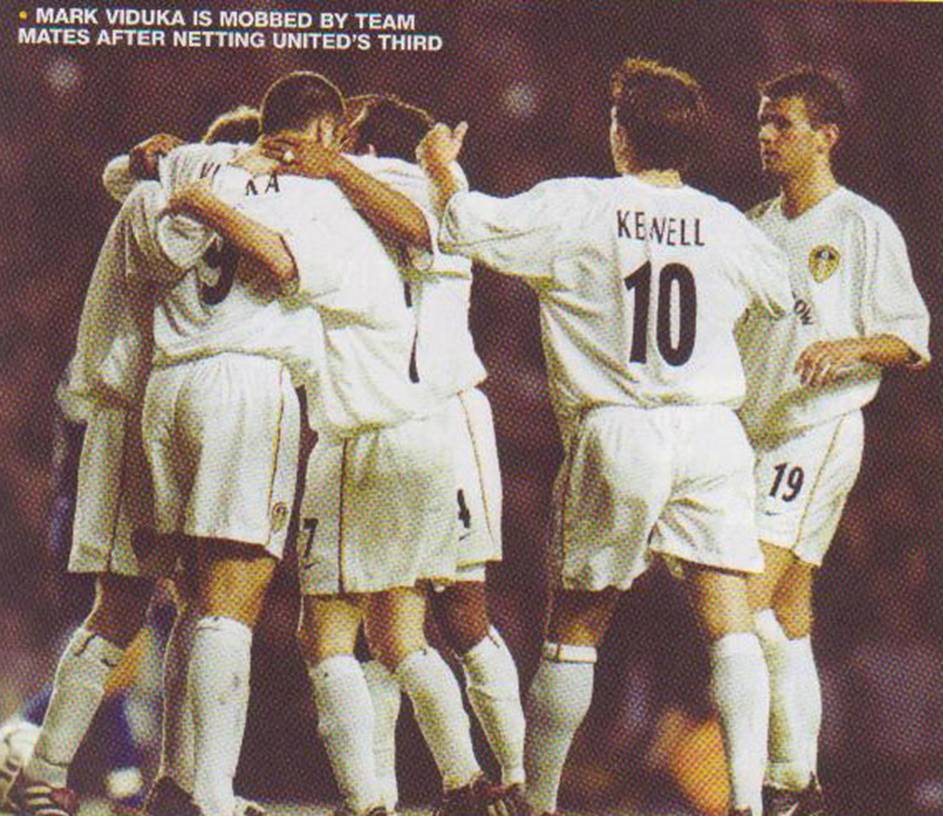 <![endif]>†
<![if !vml]>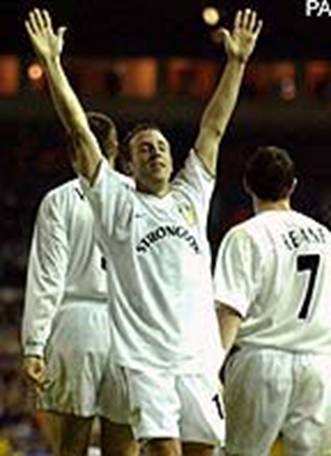 <![endif]>†† †††<![if !vml]>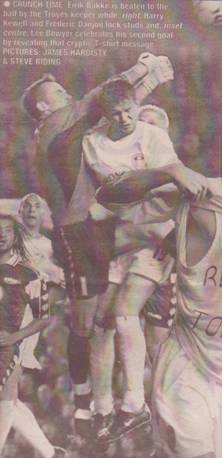 <![endif]>†††††††<![if !vml]>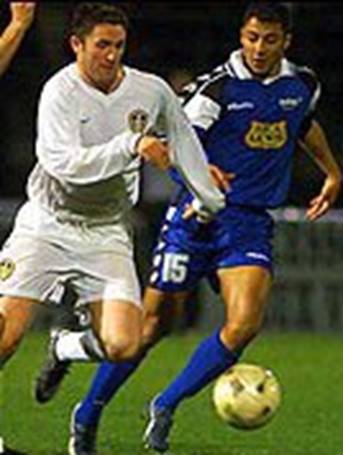 <![endif]>
Lee Bowyer celebrates his second goal††††††††††††††††††† †††††Eirik Bakke tries to head††††††† ††††††††††††Robbie Keane takes on Gharib Amzine
†
<![if !vml]>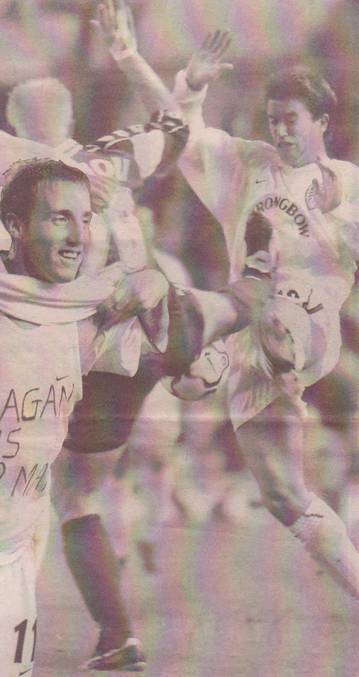 <![endif]>† <![if !vml]>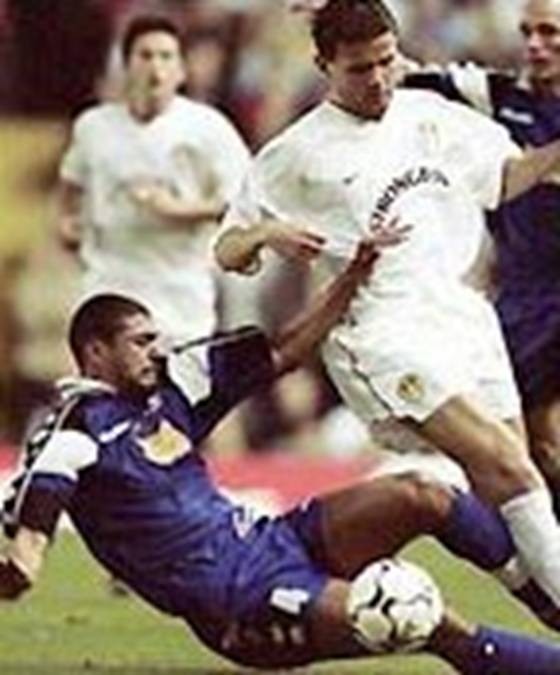 <![endif]>
Harry Kewell and Frederic Danjou clash†††††††† †††††††††††††††††Eirik Bakke is tackled by Medhi Miniri
†††††††††††††††††††††††††††††
<![if !vml]>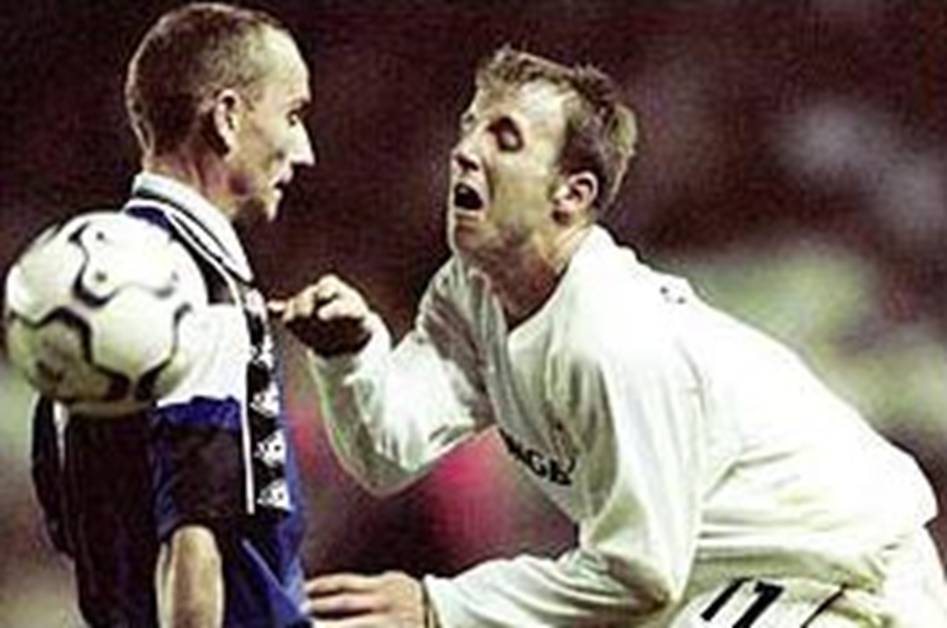 <![endif]>†
Lee Bowyer feels the impact from Oliver Thomas††††††††††††††††††††††††††††††††††††††††††††††††††††††††††††
<![if !vml]>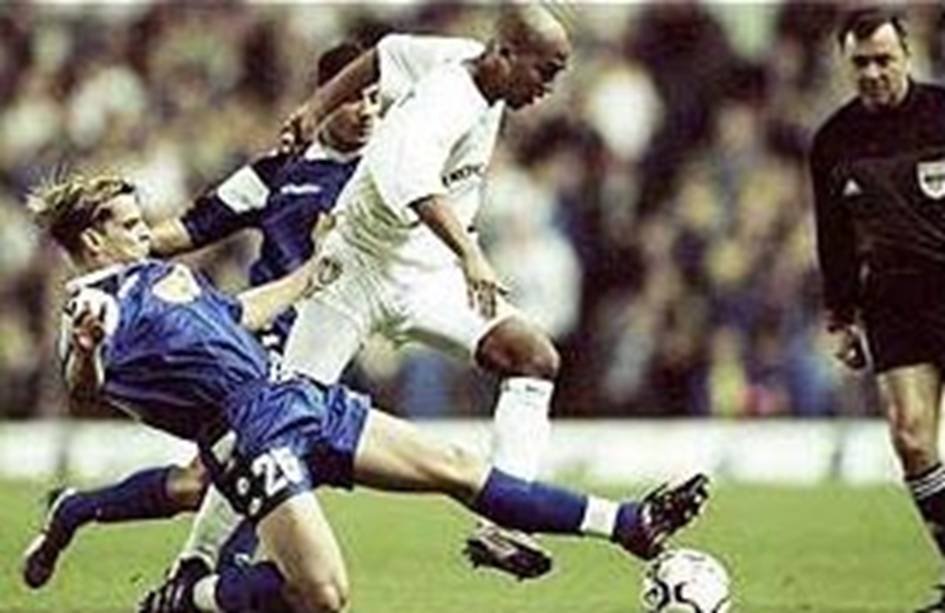 <![endif]>†
Olivier Dacourt ploughs through the midfield tackle of Frederic Danjou††
<![if !vml]>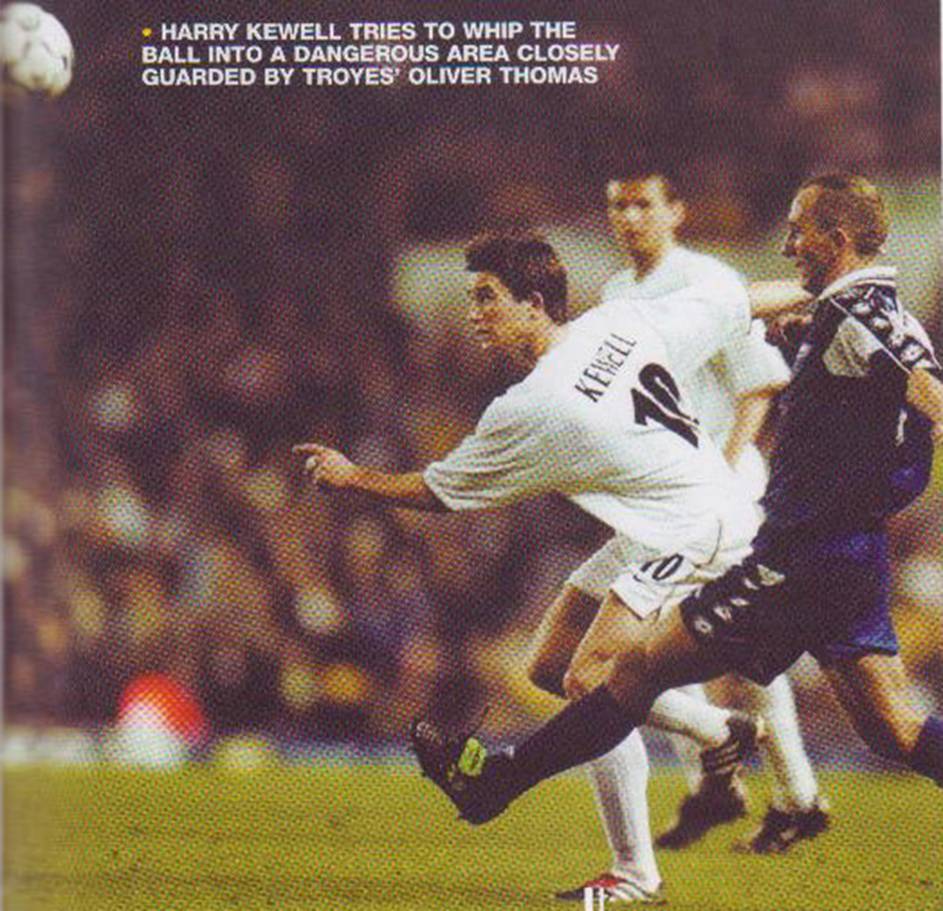 <![endif]>†
†††††††††††††††††††††††††††††††††††††††††††††††††††††††††††††††††††††††††††††††††††††††††††††††††
<![if !vml]>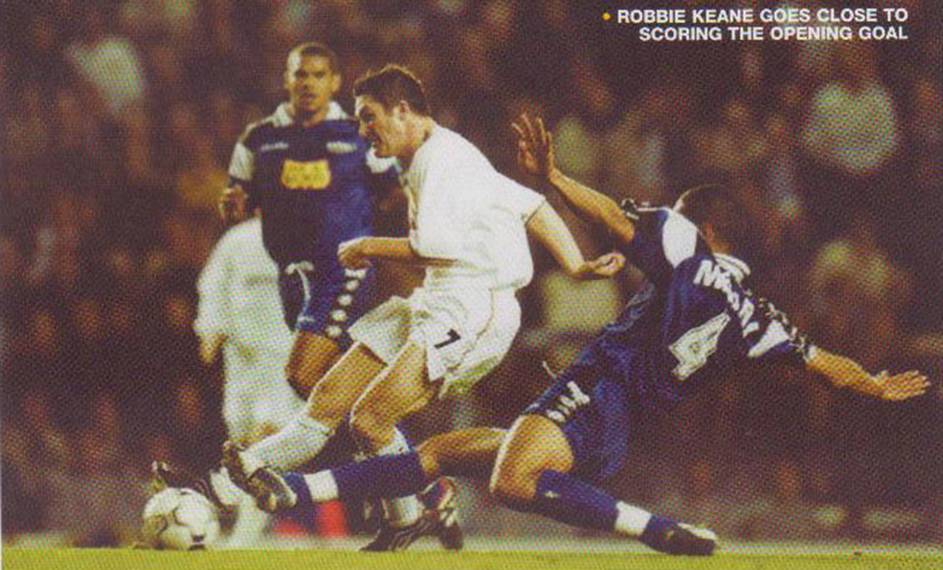 <![endif]>
Teams:
<![if !vml]>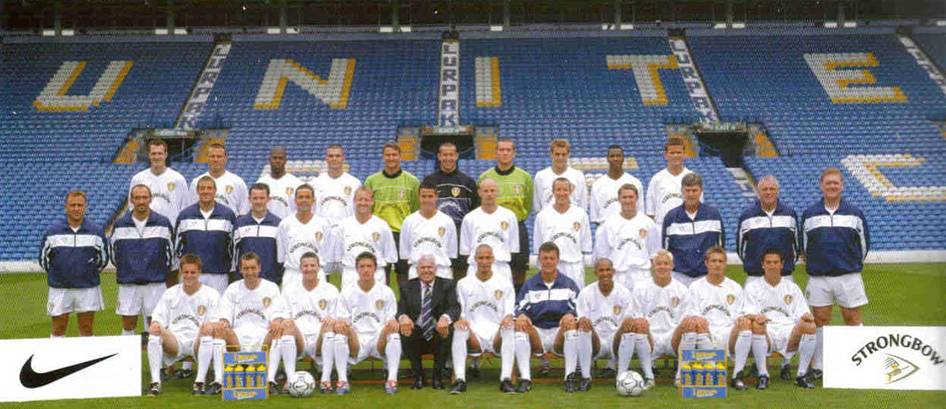 <![endif]>
Leeds United 2001-02
Back Row: Danny Hay, Mark Viduka, Michael Duberry,Dominic Matteo, Danny Milosevic, Nigel Martyn, Paul Robinson,
Jonathan Woodgate, Lucas Radebe, Eirik Bakke.††††††††††††††††††††††††††††††††††††††††††††††††††††††††††††††††††††††††††††††††††††††††††††††††††††††††††††††††††††††††††††††††††††††††††††††
Middle Row: David Hancock (Physio), Sean Hardy (Kit Officer), Steve Sutton (Goalkeeping Coach),
Steve McGregor (Sports Science Manager), Gary Kelly, David Batty, Ian Harte, Danny Mills, Lee Bowyer, Robbie Keane,
Brian Kidd (Coach), Eddie Gray (Assistant Manager), Roy Aitken (Coach).†††††††††††††††††††††††††††††††††††††††††
Front Row: Alan Maybury, Jason Wilcox, Michael Bridges, Harry Kewell, Peter Ridsdale (Director), Rio Ferdinand,
David Leary (Manager), Olivier Dacourt, Alan Smith, Stephen McPhail, Jacob Burns.
<![if !vml]>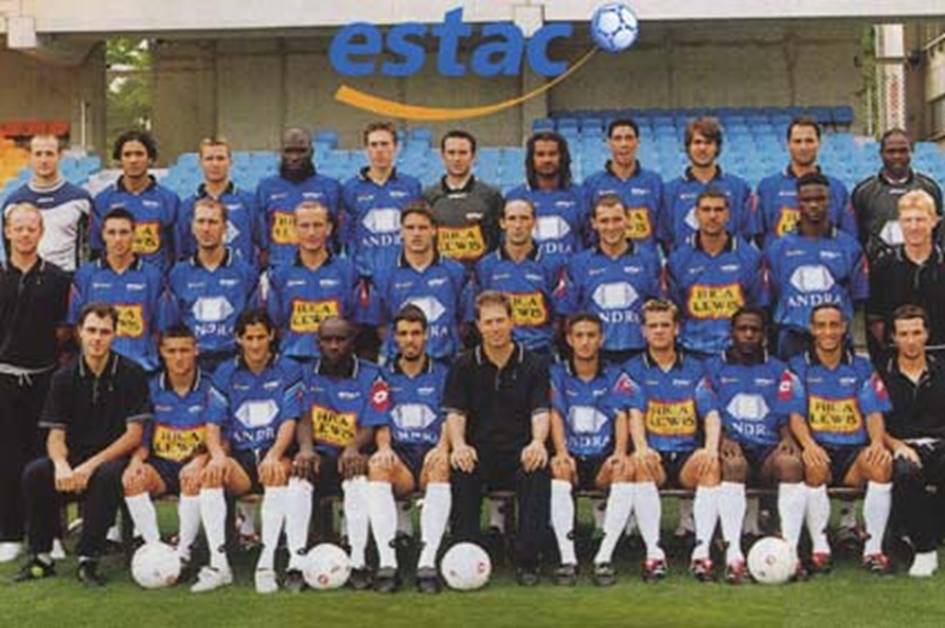 <![endif]>
Estac Troyes 2001-02
Back Row; Herve Sekli, Karim Ziani, David Hamed, Sekou Berthe, Nicolas Gousse, Tony Heurtebis, Samuel Boutel, Fabio Celestini,
Nicolas Bonnal, Carl Tourenne, Staff.
Middle Row: Staff, Mohamed Bradja, Marc Pfertzel , Olivier Thomas, Luciano Zavagno, Sladjan Djukic, Frederic Danjou, Mehdi Meniri,
Mehdi Leroy, Staff.
Front Row: Staff, Rafik Saifi, Frederic Adam, Mamadou Niang, Nabil Berkak, Staff, Gharib Amzine, Jerome Rothen, Kalifa Cisse,
Patrice Loko, Staff.
Players:
<![if !vml]>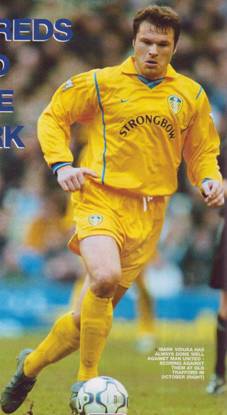 <![endif]>†††††† <![if !vml]>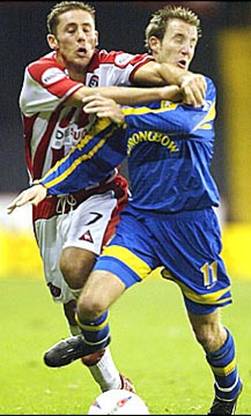 <![endif]>††††††††††††††††††††††††<![if !vml]>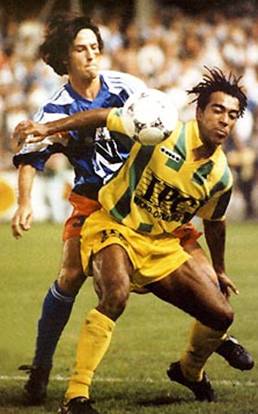 <![endif]>†
Mark Viduka (2) and Lee Bowyer (2) scored the Leeds goals.††††† †††††††††††††††††††††††††††††††Patrice Loko replied with two goals for Troyes
<![if !vml]>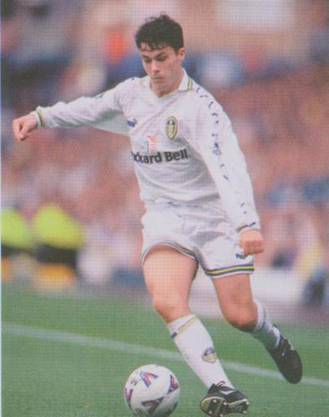 <![endif]>†† <![if !vml]>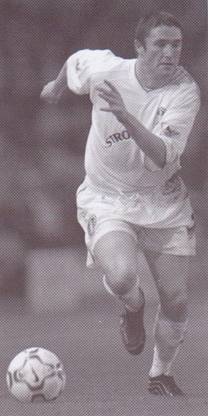 <![endif]>††††<![if !vml]>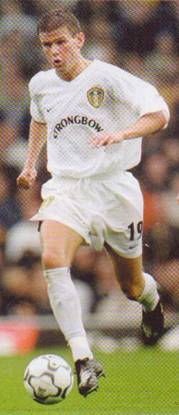 <![endif]>†††<![if !vml]>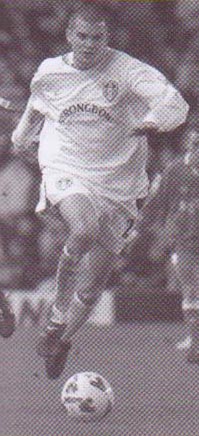 <![endif]>††
Ian Harte set up an early chance for††††††††††††††††††† †††††Robbie Keaneís shot was†††††††††† ††††Eirik Bakke was unlucky††† †Dominic Matteo let Loko in
Mark Viduka†††††††††††† ††††††††††††††††††††††††††††††††††††††††††††††††††palmed out
<![if !vml]>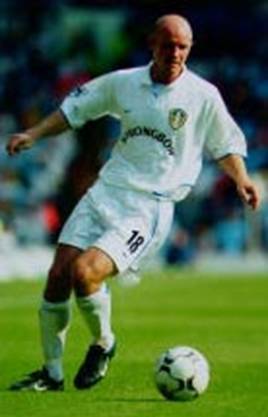 <![endif]>††† ††††††††††††<![if !vml]>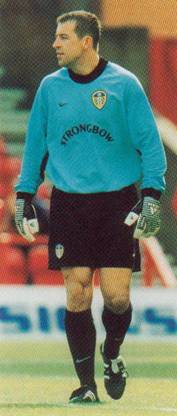 <![endif]>††††††††††††††††<![if !vml]>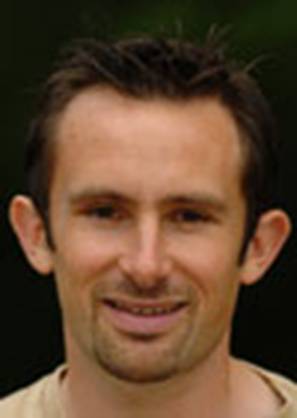 <![endif]>††
Danny Millsí effort was blocked†††††††††† ††††††††Nigel Martyn stopped with his legs†††† †††††††Tony Huertebis was in the Troyes goal
†††††††††††††††††††††††††††††††††††††††††††
<![if !vml]>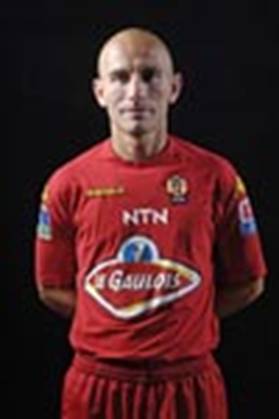 <![endif]>† <![if !vml]>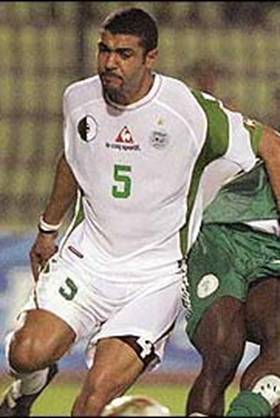 <![endif]>†<![if !vml]>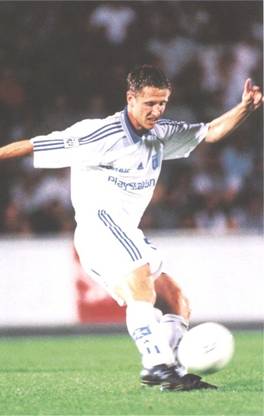 <![endif]>†
The Troyes defence comprised Oliver Thomas, Mehdi Meniri and Frederic Danjou
<![if !vml]>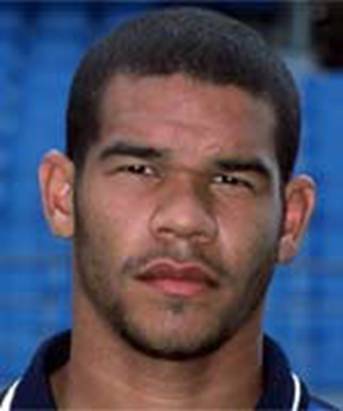 <![endif]>†<![if !vml]>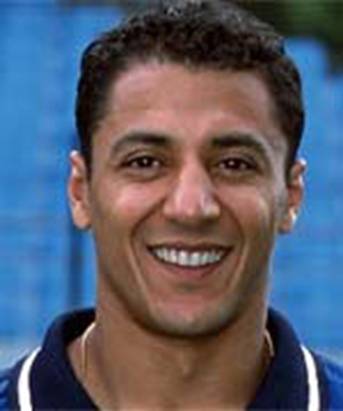 <![endif]>†<![if !vml]>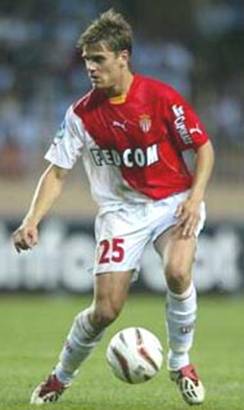 <![endif]>†
†††††††††††††††††††††††††††††††††† Troyes had a five-man midfield of Mehdi Leroy, Gharib Amzine, Jerome Rothen,
<![if !vml]>

<![endif]>†<![if !vml]>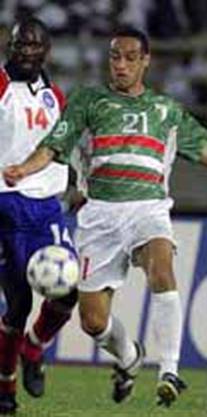 <![endif]>††††††† <![if !vml]>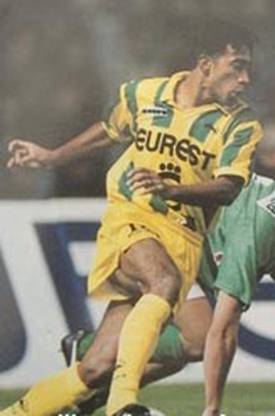 <![endif]>†<![if !vml]>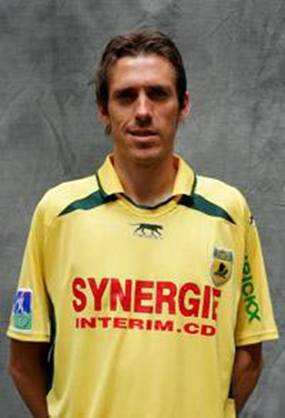 <![endif]>†
†Samuel Boutal and Mohamed Braja††††††††††† †††††††††††††††††††††††††††Patrice Loko and Nicolas Gousse were the Troyes strike force†
†††††††††††††††††††††††††††††
<![if !vml]>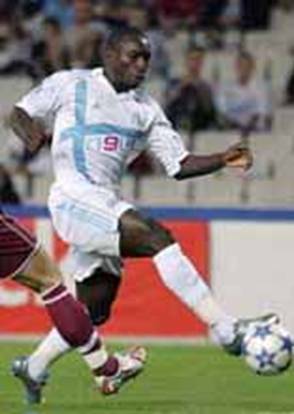 <![endif]>†† <![if !vml]>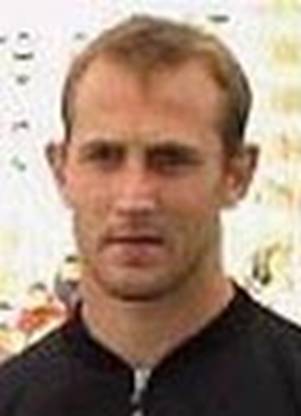 <![endif]>†††<![if !vml]>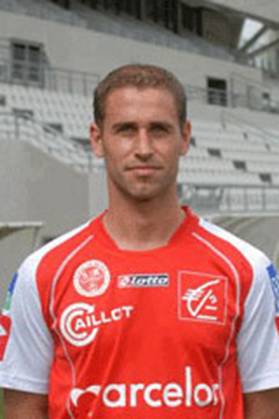 <![endif]>
†††††††††††††††††††††††††† Mamadou Niang, Herve Sekli and Carl Tourenne were unused substitutes
<![if !vml]>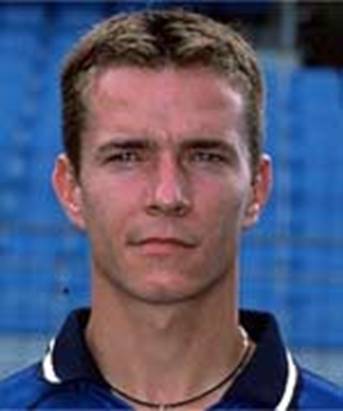 <![endif]>†† <![if !vml]>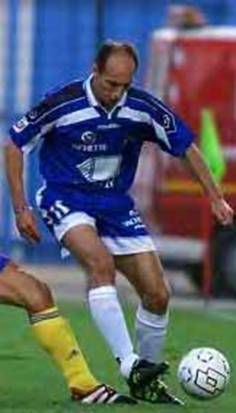 <![endif]>
David Hamed and Sladjan Djukic were the used substitutes