<![if !vml]>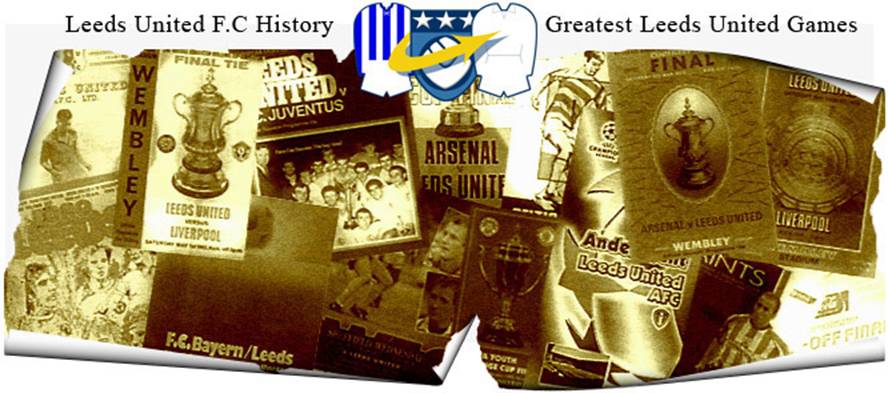 <![endif]>
Date: Saturday 19th January 1980.
Venue: Elland Road, Leeds.
Competition: First Division.
Score: Leeds United 1 Nottingham Forest 2
Scorers: Leeds United: Connor. Nottingham Forest: Birtles, Francis.
Attendance: 29,816.
Teams:
<![if !vml]>
<![endif]><![if !vml]>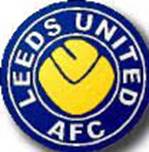 <![endif]>
Leeds United: Lukic; Cherry, Stevenson; Hamson, Greenhoff, Madeley; E. Gray, Hird, Connor, Entwistle (Graham), Hampton.
<![if !vml]>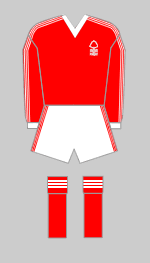 <![endif]><![if !vml]>
<![endif]>
Nottingham Forest: Shilton; Anderson, F. Gray; McGovern, Lloyd, Needham; Francis, George, Birtles, Bowles, Robertson.
Referee: K. Redfearn (Whitley Bay)
Leeds United found goals hard to come by in 1979-80, scoring only thirty-six times in their forty-two match Division One campaign. It was the season that Kevin Hird finished as top scorer with just eight goals, and three of those were from the penalty spot. Jimmy Adamson's side went into their home game with Nottingham Forest having won their two previous league games, predictably though, by 1-0 score-lines, but a lack of firepower was again in evidence as Forest beat them 2-1.
Forest gave a debut to Charlie George, the £500,000 rated Southampton striker, signed a couple of days before, on loan with a view to a permanent transfer, but it was United who opened the scoring with a goal from promising young striker Terry Connor. The seventeen-year-old hammered a low shot past Peter Shilton after a quarter of an hour, but his sixth goal in eleven outings since he had forced his way into the team two months earlier, was not sufficient to bring United victory over Forest.
United, who had grabbed a surprise 1-0 victory at Arsenal in their previous fixture, courtesy of another goal from Connor, managed to pin Forest back in defence for long spells but they suffered a blow seconds before half-time, when Scottish international winger John Robertson broke through from midfield to supply a perfect cross from which Garry Birtles headed the equalizer. Forest had cut it so fine that the referee blew for half-time only a couple of seconds after the ball had entered the United net.
Losing a goal just before half-time is considered, psychologically, to be a bad time but United restarted confidently and Gary Hamson and Brian Greenhoff kept Peter Shilton on his toes with a couple of blistering on-target, long range efforts. But Forest showed the stuff champions are made of when, against the run of play, they snatched an eighty-second minute winner, Trevor Francis netting after United's defence had failed to clear John Robertson's corner.
"We have a team that, to a certain extent, is still learning, and as yet we do not have the qualities to dominate a game against the better and stronger First Division teams. But we gave Shilton a lot to do," Adamson said and regarding the Forest winner added, "When the corner was taken John Lukic started to come for the ball and then hesitated. I thought that, had it been at the other end, Shilton would have picked it up. But John is just a kid and he'll learn from his mistakes. Having said that, Lukic did not have many saves to make and, possibly, we would have beaten most sides in the First Division with our performance."
<![if !vml]>
<![endif]>
Match Action:
<![if !vml]>
<![endif]>
Terry Connor fires home the Leeds goal. (Courtesy Mark Ledgard)
<![if !vml]>
<![endif]>
Terry Connor gets in the shot which brought the United goal
<![if !vml]>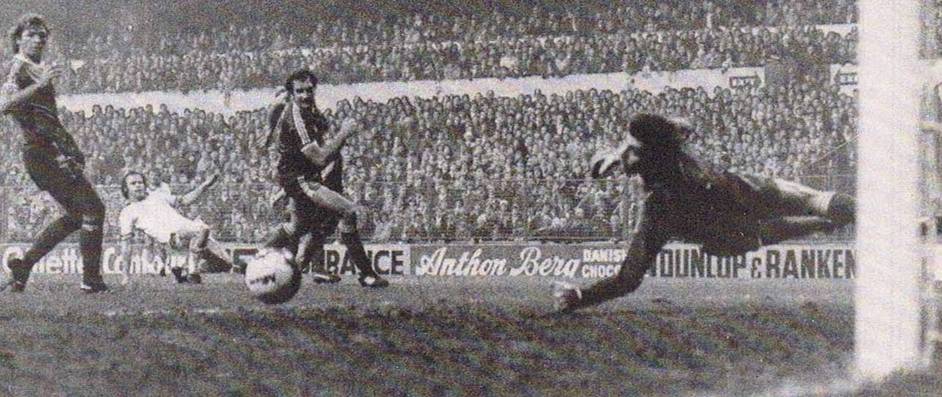 <![endif]>
Arthur Graham goes close. (Courtesy Mark Ledgard)
<![if !vml]>
<![endif]>
Trevor Francis scores Forest's second goal
<![if !vml]>
<![endif]>
Peter Shilton saves from Gary Hamson
Players:
<![if !vml]>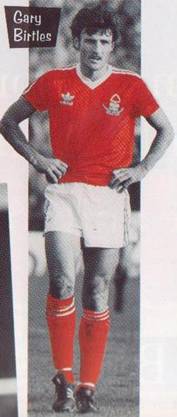 <![endif]> <![if !vml]>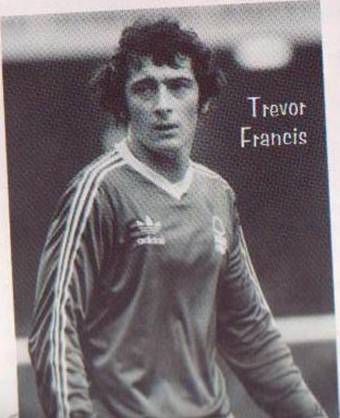 <![endif]> <![if !vml]>
<![endif]> <![if !vml]>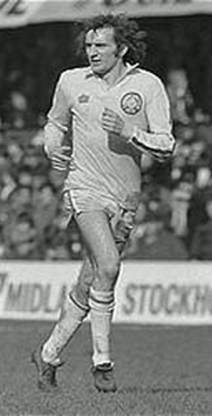 <![endif]> 
Gary Birtles and Trevor Francis scored the Forest goals                                       Terry Connor scored for Leeds        Kevin Hird on the attack
<![if !vml]>
<![endif]> <![if !vml]>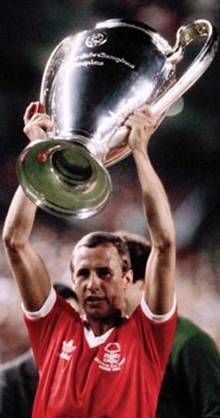 <![endif]>  <![if !vml]>
<![endif]> <![if !vml]>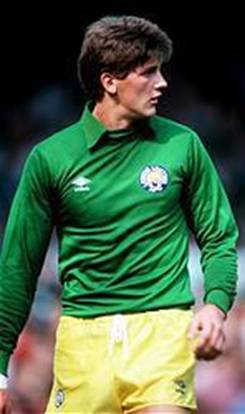 <![endif]>
Former United players Frank Gray and John McGovern played for Forest    John Robertson was a danger and his corner gave John Lukic
                                                                                                                               trouble for the winning goal
<![if !vml]>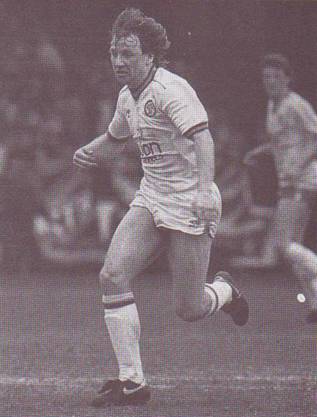 <![endif]> <![if !vml]>
<![endif]>         <![if !vml]>
<![endif]>        
                Gary Hamson kept Peter Shilton on his toes                                                                                        Brian Greenhoff went close         
<![if !vml]>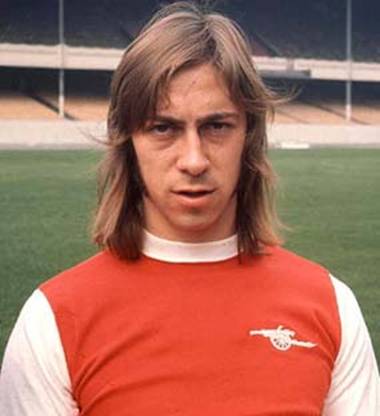 <![endif]>              <![if !vml]>
<![endif]> 
Charlie George was on loan                                                               Wayne Entwistle was substituted