<![if !vml]>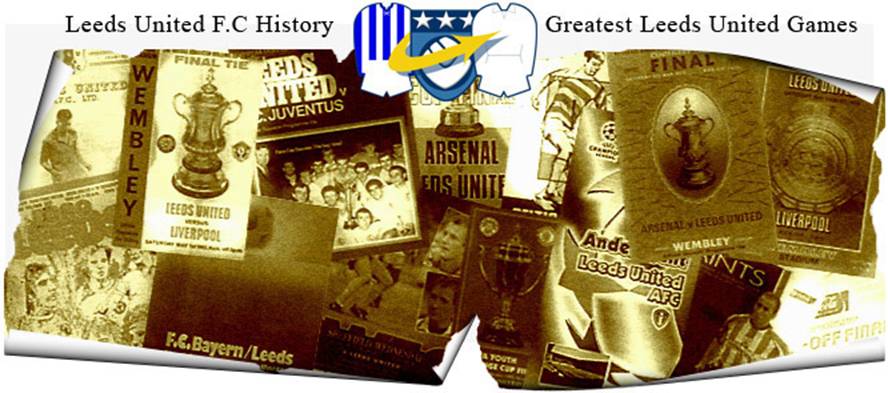 <![endif]>
Date: Tuesday, 20th October 1998.
Venue: Stadio Olimpico, Rome, Italy.
Competition: UEFA Cup, Second Round, First Leg.
Score: AS Roma 1 Leeds United 0.
Scorers: AS Roma: Delvecchio. Leeds United: Nil.
Attendance: 43,003.
Teams:
<![if !vml]>
<![endif]><![if !vml]>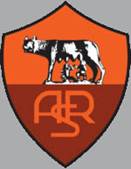 <![endif]>
AS Roma: Chimenti; Cafu, Zago, Aldair, Candela; Tomassi, Di Biagio, Di Francesco (Alenitchev), Frau (Bartelt); Delvecchio, Totti.Unused Subs: Petruzzi, Gautieri, Wome, Tomic, Campagnolo.
<![if !vml]>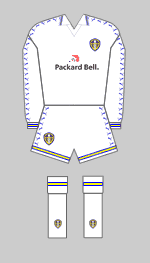 <![endif]><![if !vml]>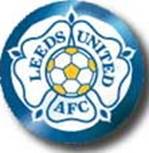 <![endif]>
Leeds United: Martyn; Hiden, Molenaar, Radebe, Halle; Hopkin, Bowyer, McPhail, Ribeiro, Kewell (Haaland); Hasselbaink (Wijnhard). Unused Subs: Wetherall Sharp, Woodgate, Granville, Robinson.†††††††††††††††††††††††††††
Referee: Signor Lopez Nieto (Spain).
Managerless United took lira-rich giants Roma down to the wire in the Olympic Stadium to virtually seal David OíLearyís appointment as the new chief. Against a backcloth of uncertainty following George Grahamís departure, few expected Unitedís young side to have much hope in the Italian capital.
David OíLeary had been banished to the stands for indiscretions in Madeira in the previous round, but he was able to convey his instructions to the players from the bench, where Eddie Gray had stepped up from a coaching role to that of his Assistant Manager, and OíLeary had warned the players not to dive into tackles and had even reminded Bruno Ribeiro at half-time as he had already been booked in the fourth minute for a foul tackle. Therefore he would have been upset and disappointed when Portuguese midfielder dived into a tackle from behind on Alessandro Frau and received his second yellow card and dismissal in the fifty-fifth minute as it left United to face the Roman onslaught with only ten men for more than half-an-hour.
Despite having only ten-men for the last half-hour United did prevent Roma from increasing their one goal advantage and this was against a side who were currently running second in the Serie-A and clear favourites to win the tie. The Italians had taken the lead in the eighteenth minute when Marco Delvecchio had coolly and expertly scored from a Francesco Totti pass. It was the only time the talented Roma strikers were able to slip the clutches of Lucas Radebe and Robert Molenaar who otherwise defended magnificently. They regrouped and Roma, who were seeking their twelfth straight home win in Europe, rarely looked like adding to their lead. However it was Lee Bowyer, who seemed to cover every inch of the pitch and be everywhere in the United cause, that took the eye and was the best Leeds player on view, and it was he who brought off a superb last-ditch tackle in the last minute to deny Damiano Tomassi what would have been a tie-clinching goal and a 2-0 lead for Roma.
Two minutes earlier Bowyer had fired inches wide, while it had been he that played in Bruno Ribeiro in the twenty-fourth minute for the midfielder to hit the foot of a post. Gunnar Halle had suffered a similar fate in the thirteenth minute when Stephen McPhail had played him in but his angled drive also struck the foot of a post. McPhail looked totally at ease in the big match atmosphere but unfortunately Ribeiro had forgotten his pre-match instructions and he and Leeds had to suffer the consequences.
<![if !vml]>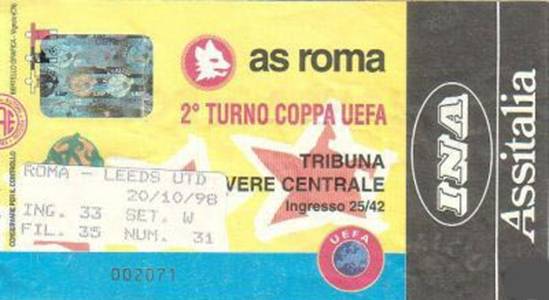 <![endif]>
Match Action:
<![if !vml]>

<![endif]>
<![if !vml]>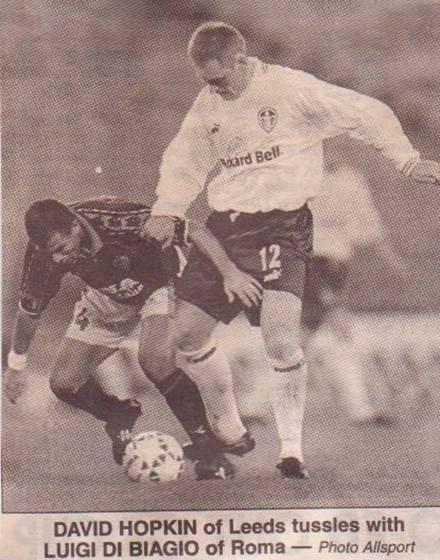 <![endif]>††† <![if !vml]>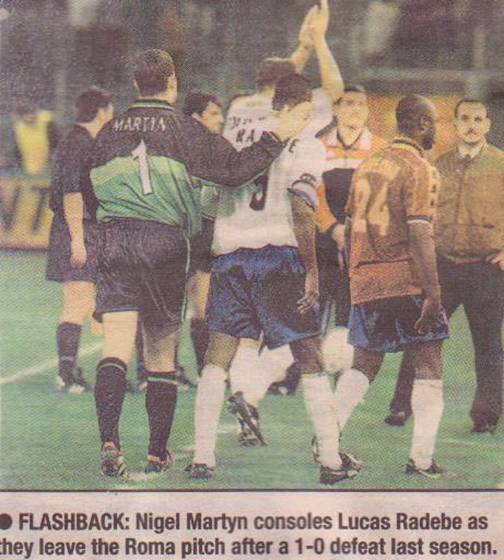 <![endif]>†
<![if !vml]>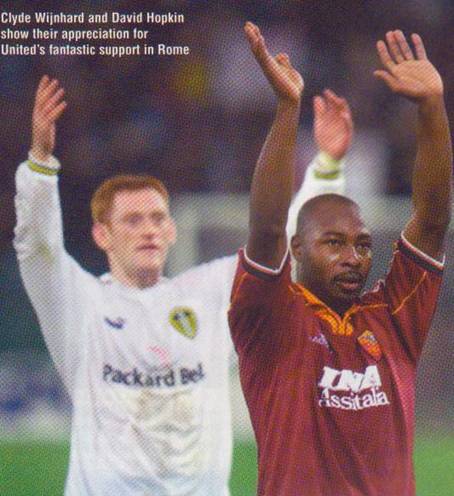 <![endif]>
Players:
<![if !vml]>
<![endif]>††† <![if !vml]>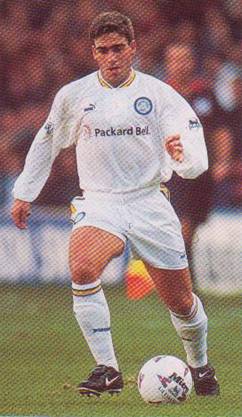 <![endif]>††††††††††††††††††††††<![if !vml]>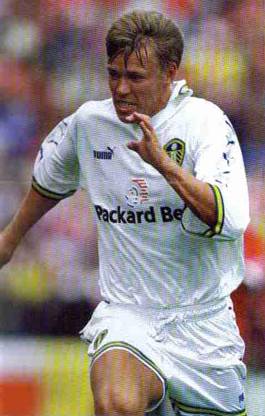 <![endif]>†††
Marco Delvecchio scored the only goal††††††††† Bruno Ribeiro hit the post but was sent off.†††††††††† Gunnar Halle hit the foot of the post too
†
<![if !vml]>
<![endif]>††††††††††††††††††††††††††††† <![if !vml]>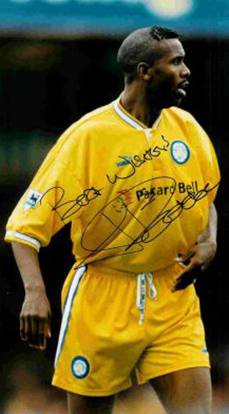 <![endif]>††<![if !vml]>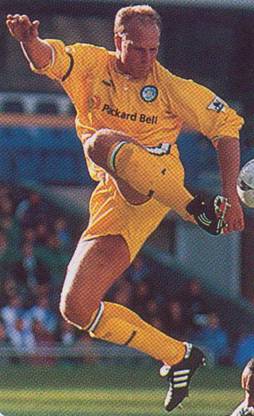 <![endif]>††††††††
David OíLeary was not pleased by† †††††††††††††††††††††††††††††††††††††††††Lucas Radebe and Robert Molenaar were strong in defence†
Ribeiroís sending off.††††††††††††††††††††††††††
††††††††††††††
<![if !vml]>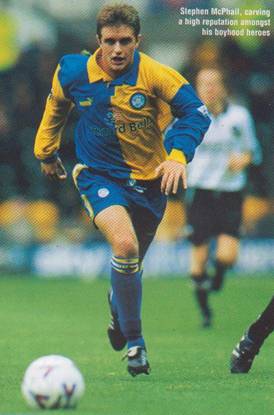 <![endif]>††† <![if !vml]>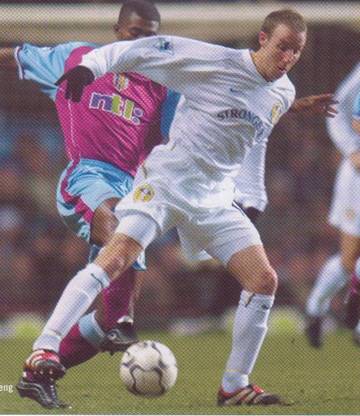 <![endif]>††††<![if !vml]>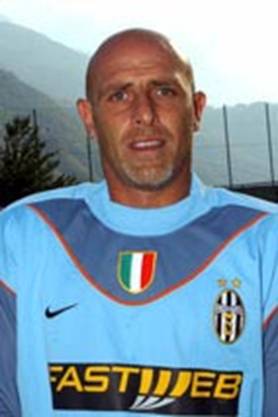 <![endif]>
Stephen McPhail was totally at ease†††††††† ††††Lee Bowyer was Unitedís best and was everywhere††††† ††Antonio Chimenti was in goal
<![if !vml]>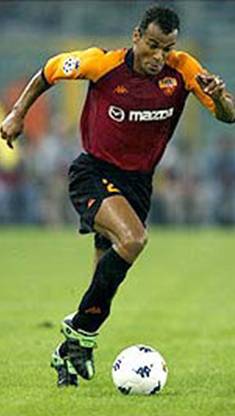 <![endif]>†<![if !vml]>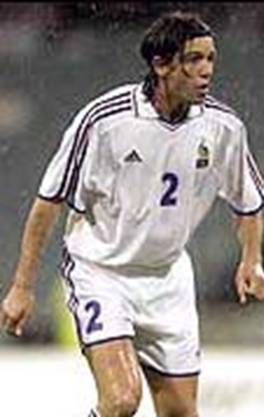 <![endif]>† <![if !vml]>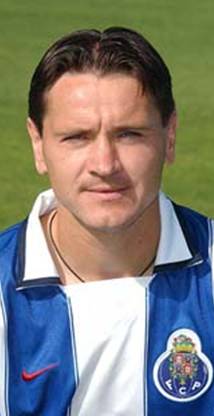 <![endif]>†<![if !vml]>
<![endif]>
Cafu and Vincent Candela were the full-backs††††††††† †††††††††††††††††††††††††††††††††††††††††††Dmitri Alenitchev and Gustavo Bartelt came on as substitutes
<![if !vml]>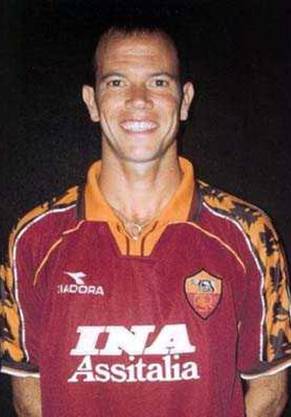 <![endif]>†<![if !vml]>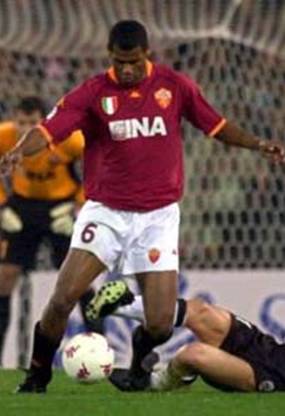 <![endif]>† <![if !vml]>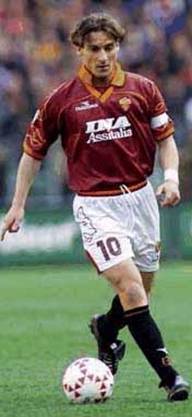 <![endif]>†<![if !vml]>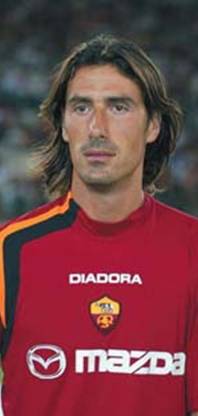 <![endif]>
Antonio Zago and Aldair were in central defence††††††††††††† †††††††††††††††††††††††††††††††††††††††††††††††††††††Francesco Totti and Marco Delvecchio were the strikers
<![if !vml]>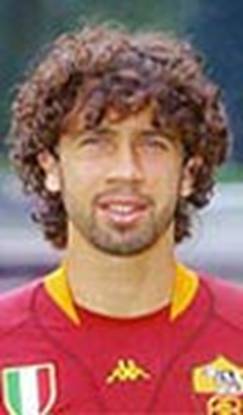 <![endif]>†<![if !vml]>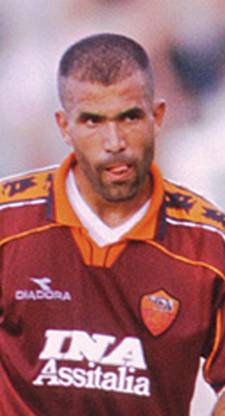 <![endif]>†<![if !vml]>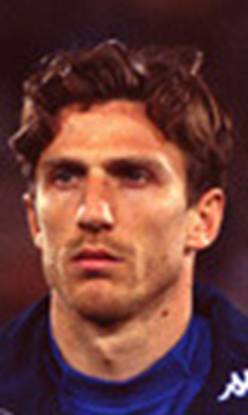 <![endif]>†<![if !vml]>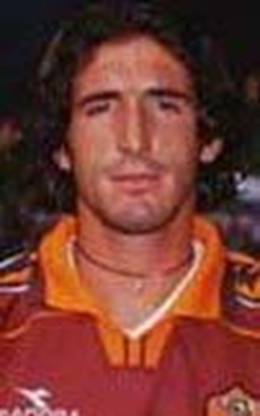 <![endif]>
†††††††††††††††††††††††††††††† Damiano Tomassi, Luigi Di Biagio, Eusebio Di Francesco and Alessandro Frau were in midfield
†