<![if !vml]>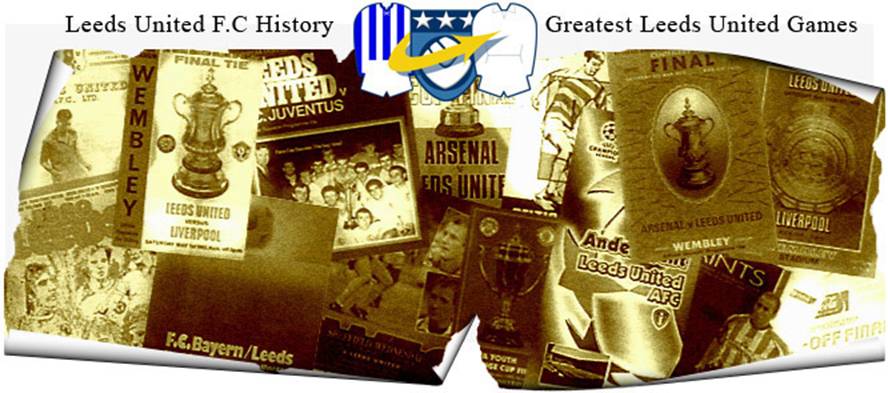 <![endif]>†
Date: Wednesday, 23rd August 1989.
Venue: Elland Road, Leeds.
Competition: Second Division.
Score: Leeds United 2 Middlesbrough 1
Scorers: Leeds United: Davison, Parkinson (og). Middlesbrough: Comfort.
Attendance: 25,004.
Teams:
<![if !vml]>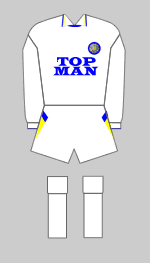 <![endif]><![if !vml]>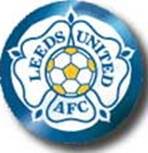 <![endif]>
Leeds United: Day; Sterland, Whitlow; Thomas (Shutt), Fairclough, Haddock; Strachan, Batty, Baird (Jones), Davison, Hendrie.
<![if !vml]>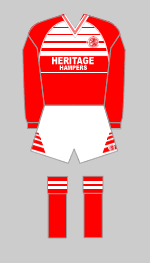 <![endif]><![if !vml]>

<![endif]>
Middlesbrough: Poole; Parkinson, Mohan; Mowbray, Putney, Pallister; Slaven, Proctor, Davenport, Ripley, Comfort.
Referee: Mr K. P. Barratt (Coventry).
Leeds Unitedís home game with Middlesbrough in August 1989 marked the first appearance for the club of £650,000 former Wimbledon hard-man Vinnie Jones, but only just. Only three minutes of the game remained when Howard Wilkinson sent him on in place of Ian Baird and true to style, the midfielder made his presence felt in what was a bizarre ending to the game.
After being beaten 5-2 on the opening day of the season by Newcastle United at St Jamesí Park, United needed a victory over Middlesbrough, but the scores were level at 1-1 when Jones charged onto the field with all the commitment of a commando on a lone charge to knock out a key enemy position. A misjudged header, a good tackle and a punt forward were packed into the first two minutes of the Jones debut. Then, as the final minute ticked away, he hit the ball into the Boro penalty area where Tony Mowbray deflected it to full-back Gary Parkinson. He in turn chipped it back to goalkeeper Kevin Poole, only to see it take an awkward bounce to completely deceive the keeper and roll into the net.
Describing his late entry into the fray as Ďa great managerial decisioní Vinnie said, ďThe manager told me to go out and go for it and it paid off.Ē Explaining his decision to send Vinnie on, the United manager said ďIt was a crazy situation in some ways but we were having so much of the ball in their half, I thought Vinnie might just get in on a centre.Ē
United deserved their victory, but the goal that decided it made a mockery of the graft, commitment and skill that the two strong looking teams had packed into the previous eighty-nine minutes. Soft as it was, the goal enabled United to get their promotion push off the launching pad at the second attempt.
United again adopted a positive approach, but unlike at Newcastle on the previous Saturday, there was greater defensive stability, with Mel Sterland showing up to good effect at right back, Chris Fairclough and Peter Haddock doing well against attackers Peter Davenport and Bernie Slaven and Mike Whitlow handling the speedy Stuart Ripley with a degree of authority.
Gordon Strachanís class was in evidence and John Hendrieís speed and directness frequently troubled the Boro defence. Mickey Thomasí energy and commitment was there for all to see, but no one worked harder than David Batty, who brought off some timely tackles and was often in the thick of the action.
In front of a 25,000 crowd desperate to see United do well, Howard Wilkinsonís men had got off to a flying start when Bobby Davison scored with an acutely angled shot after he outpaced Boro defender Tony Mowbray. The goal gave United a clear edge but Boro managed to hold out and in the seventy-fifth minute they hit back when Mervyn Day punched Parkinsonís free-kick straight to Alan Comfort, who struck a dipping shot from near the edge of the penalty area and into the net off the underside of the bar. Then with Boro believing they had earned a point, came that late bizarre last minute winner for United.
<![if !vml]>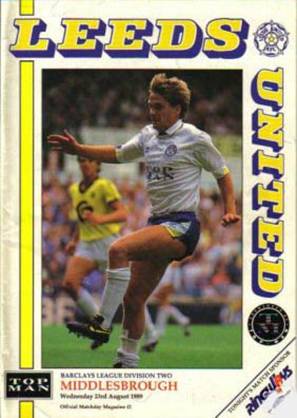 <![endif]>
Teams:
<![if !vml]>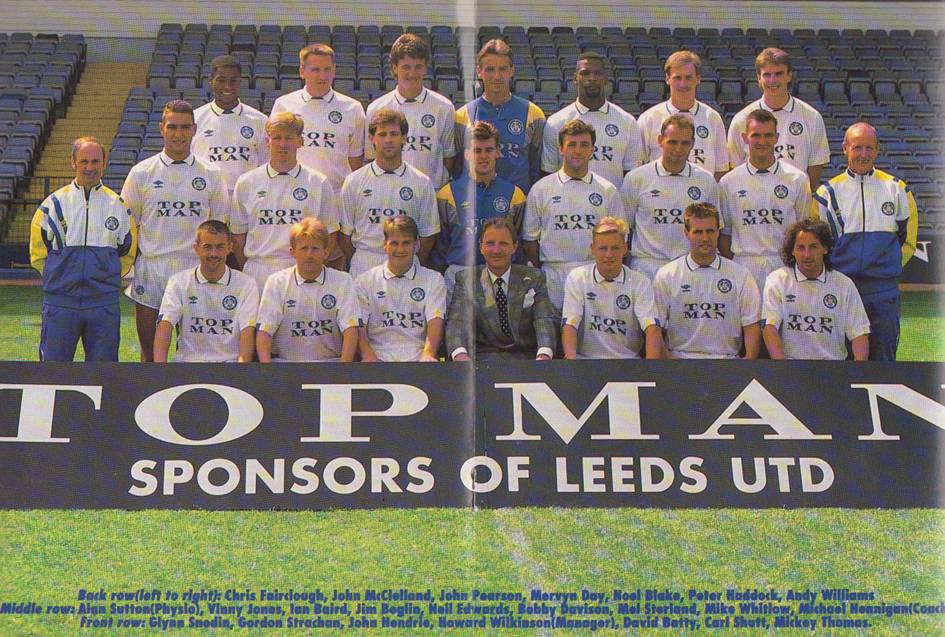 <![endif]>
<![if !vml]>

<![endif]>
Players:
<![if !vml]>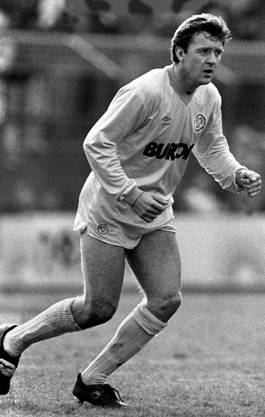 <![endif]>†† <![if !vml]>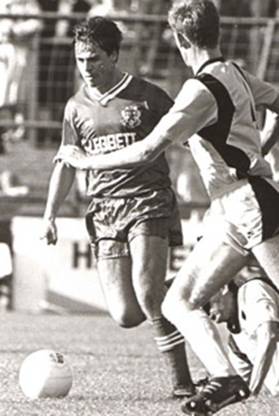 <![endif]>††††††††††<![if !vml]>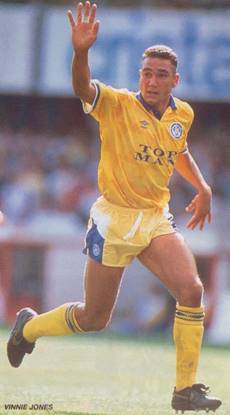 <![endif]>††††††††††††††††††††††††††††††
Bobby Davison got Unitedís first goal† ††Alan Comfort scored the Boro goal ††††††††††Vinnie Jones caused havoc for his short debut.
<![if !vml]>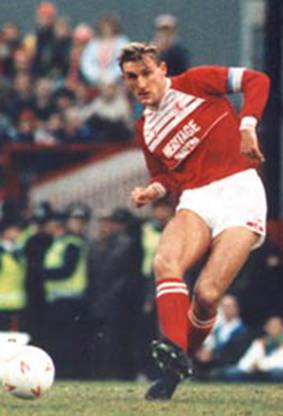 <![endif]>†<![if !vml]>
<![endif]>†<![if !vml]>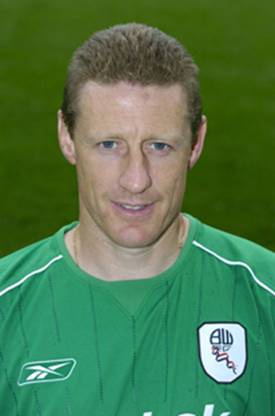 <![endif]>
Tony Mowbury deflected his cross to Gary Parkinson who in turn chipped it past Kevin Poole
<![if !vml]>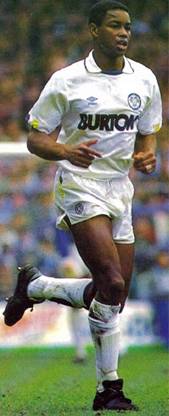 <![endif]>†<![if !vml]>

<![endif]>†<![if !vml]>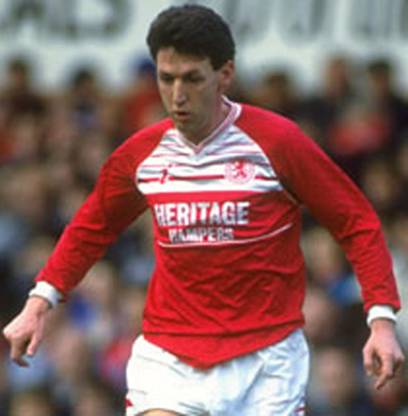 <![endif]>†<![if !vml]>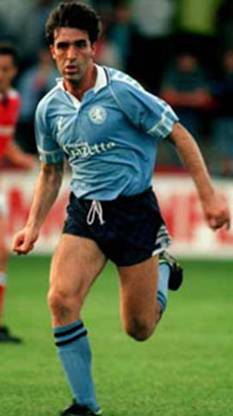 <![endif]>
Chris Fairclough and Peter Haddock kept Peter Davenport and Bernie Slaven quiet
†
<![if !vml]>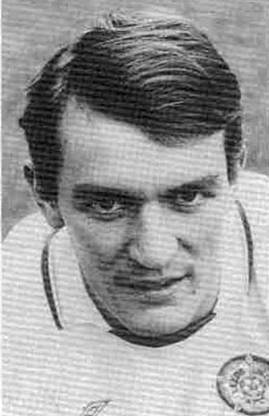 <![endif]>†<![if !vml]>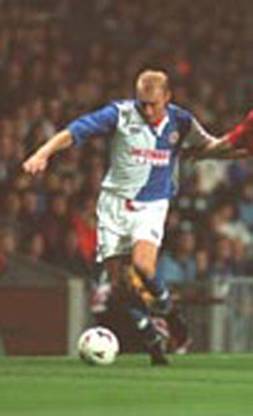 <![endif]>†<![if !vml]>
<![endif]>†<![if !vml]>
<![endif]>
Mike Whitlow handled the pace of Stuart Ripley††††††††††††††††††††††††††††††††††††††††††††††††††††† Gary Pallister and Mark Proctor were Boro stalwarts
†††††
<![if !vml]>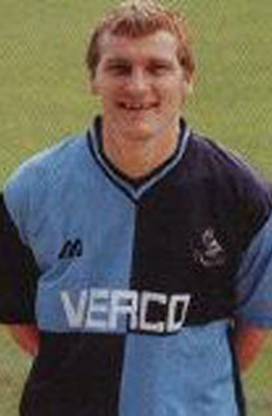 <![endif]>†<![if !vml]>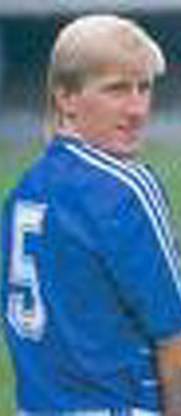 <![endif]>† <![if !vml]>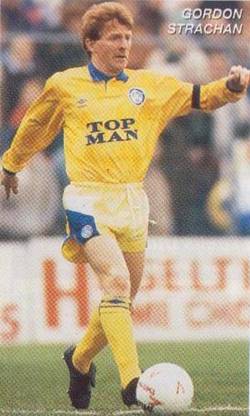 <![endif]>†<![if !vml]>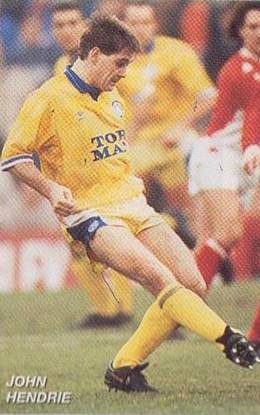 <![endif]>
Nicky Mohan and Trevor Putney were new in the Boroí defence ††††††††††Gordon Strachan and John Hendrie troubled the Boro defence
†<![if !vml]>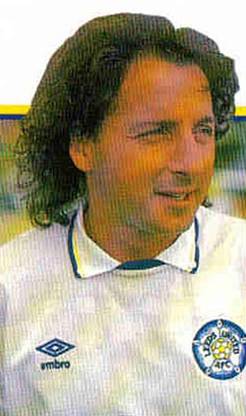 <![endif]>†<![if !vml]>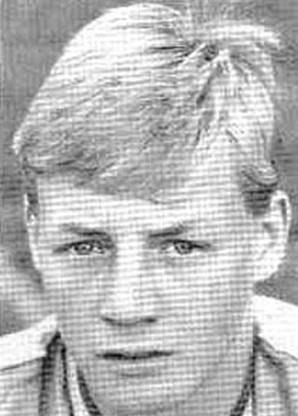 <![endif]>†<![if !vml]>

<![endif]>††<![if !vml]>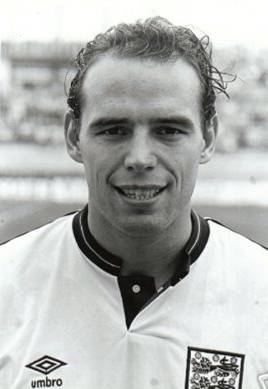 <![endif]>
Mickey Thomas and David Batty worked hard but Mervyn Day was at fault for the Boro goal†††††††† †††††††Mel Sterland was strong in defence
††††††††††