<![if !vml]>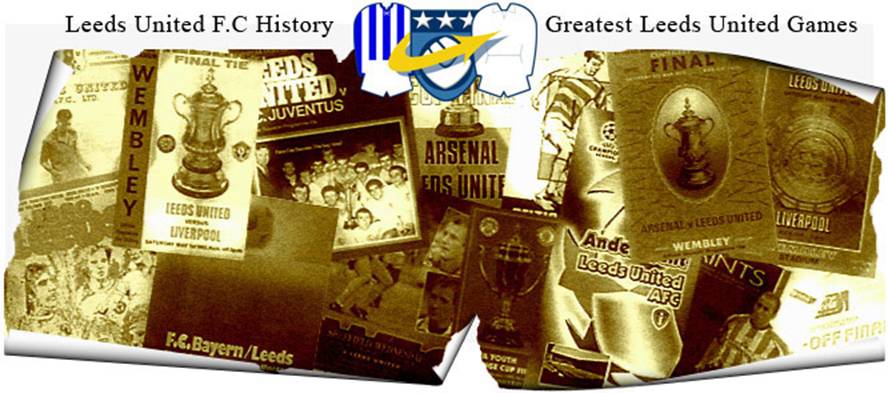 <![endif]>
Date: Saturday, 23rd August 2003.
Venue: White Hart Lane, North London.
Competition: English Premier League.
Score: Tottenham Hotspur 2 Leeds United 1.
Scorers: Tottenham Hotspur: Taricco, Kanoute. Leeds United: Smith.
Attendance: 34,354.
Teams:
<![if !vml]>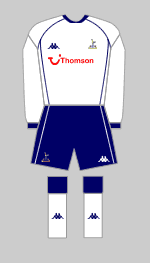 <![endif]><![if !vml]>

<![endif]>
Tottenham Hotspur: Keller; Richards, King, Gardner, Carr; Davies, Redknapp, Ricketts, Taricco (Marney); Postiga, Zamora (Kanoute). Unused Subs: Bunjevsevic, Acimovic, Sullivan.
<![if !vml]>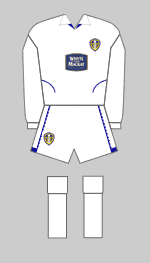 <![endif]><![if !vml]>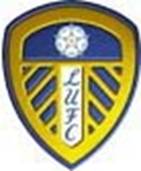 <![endif]>
Leeds United: Robinson; Kelly, Camara, Radebe, Matteo; Wilcox (Pennant), Morris Johnson, Sakho (Domi); Smith, Viduka (Lennon). Unused Subs: Batty, Martyn.
Referee: Mr S. Dunn (Bristol, Gloucestershire)
The Tottenham winning goal caused uproar in the Leeds United camp. A controversial free-kick, awarded against Dominic Matteo, was whipped in and Fredi Kanoute forced the ball home. However, Helder Postiga was standing in an offside position throughout, yet deemed not to be interfering with play. United boss, Peter Reid said, "I wasn't sure about the free-kick for their goal and I was less than convinced by Postiga's position. He was well offside, and to say that he was not interfering with play when they scored is just rubbish. He was in front of my goalkeeper. My players weren't happy."
Guts and determination were in plentiful supply for Leeds United at Tottenham, but it still wasn't enough to prevent a first Premiership defeat of the season. In a game where stunning strikes were the order of the day, it was the hosts who produced two of the best to secure a precious 2-1 victory. United boss Peter Reid was left to lament what might have been after Alan Smith scored a superb opener, but Mauricio Taricco and Freddie Kanoute proved they too could deliver quality efforts and disappointed Leeds left empty-handed. Reid couldn't fault his players for effort and commitment, but they still gave the ball away too cheaply at times and lacked the quality to open up the Tottenham defence.
<![if !supportLineBreakNewLine]>
<![endif]>
The previous season United would have waved the white flag after coming under real pressure, but there was enough honest endeavour to suggest that meek surrenders are a thing of the past. The first or second time viewer may not be convinced, but anyone who has attended any of the pre-season games will agree that the spit was there on Saturday, even if the polish wasn't.

United defended admirably throughout and worked hard in midfield, but Tottenham had the bigger presence in the middle of the park and their use of wing backs ensured Leeds were pegged back. Still, there were some impressive performances for United, most notably Jody Morris who fought tooth and nail for everything. Morris hustled and bustled, and the former Chelsea star is looking like a good prospect. He was forging a useful partnership with the lively Seth Johnson and the pairing was responsible for preventing an even bigger onslaught. Zoumana Camara also looked in good shape at the back and, along with Lucas Radebe and Dominic Matteo, the defence kept their cool as Tottenham piled forward for long periods searching for a way through.
 
At times it was like a scene out of Rourke's Drift with United keeping ten men behind the ball as Spurs threw everything bar the kitchen sink at the visitors. Indeed, so desperate was Glenn Hoddle for a win that it would have been no surprise to see him produce a kitchen sink to assist his players. However, for all they were in control, Tottenham didn't create too many clear-cut chances and United would have taken great heart from that. Paul Robinson was a virtual spectator and, apart from a few long range efforts, the United keeper had little to do as the home side failed to test him seriously. Worryingly, the hosts had an astonishing amount of possession, but the Leeds defence put in a good shift and it's to their credit that they were only undone by two top quality strikes.
<![if !supportLineBreakNewLine]>
<![endif]>
United fans would see far worse performances than this from their team that season and, as Peter Reid rightly pointed out afterwards, if they could add some quality to the work rate they would improve in the coming months. However, the performance highlighted why the manager was looking for more creativity because there was the worry that, for all the effort, there wasn't enough sparkle to hit Spurs where it hurt. Another worry for Reid was the performance of Mark Viduka, who just wasn't at the races. The big striker, who was on international duty in midweek, complained about a lack of service, but Leeds were penned so far in their own half at times that they had all on just to cross the halfway line. Mark Viduka's future was still being debated, but it was unlikely anything would happen before Sunday and United needed to galvanise the big man because his presence, on form, made a real difference.
While Viduka didn't have the best of afternoons, his strike partner Alan Smith showed his class once again by grabbing his second goal of the season. It took just four minutes for Smith to make his mark when he hammered the ball home from twenty-five yards after Seth Johnson teed him up in the middle of the park. Stunned Leeds fans went delirious and one corner of White Hart Lane was a proper picture as the travelling hordes enjoyed the moment. However, from then on Leeds were on the back foot and it was a case of seeing how long they could hold out for. Mauricio Taricco was outstanding down the Spurs left, but Zoumana Camara, Lucas Radebe and Dominic Matteo dealt with his teasing crosses and United were intent on frustrating their opponents. While Seth Johnson and Jody Morris concentrated on breaking down the play, their opposite numbers, in a crowded five-man midfield, focused on pinging the ball around and United spent much of the first forty-five minutes pegged inside their own territory.
<![if !supportLineBreakNewLine]>
<![endif]>
Jamie Redknapp and the over-hyped Helder Postiga wasted opportunities while Stephen Carr bungled a far post effort when it looked easier to score. But that was all Tottenham could muster in the way of clear-cut chances until Mauricio Taricco, for once allowed the chance to run at the defence, unleashed an unstoppable drive from the edge of the area to level the scores shortly before half-time. If Leeds had held out until the interval it might have been a different story, but Spurs got back in the game at the right time and they continued with the punishment in the second half. Gary Kelly was called upon to make one flying defensive header and, sadly, a second home goal always looked on the cards. That came twenty minutes from time when United failed to clear their lines and substitute Fredi Kanoute showed great skill to control a mis-placed header from Mark Viduka before delivering a sweet finish to put Spurs in front. The arrival of substitutes Jermaine Pennant and teenager Aaron Lennon, the youngest player ever to grace the Premiership, gave Leeds a brief lift and Seth Johnson almost snatched a point with a dipping shot in the closing stages, as United clawed their way back into the contest. If points were awarded for effort alone United would have come away with something, but quality is what counts in the Premiership and Leeds were just short of what is required.
<![if !vml]>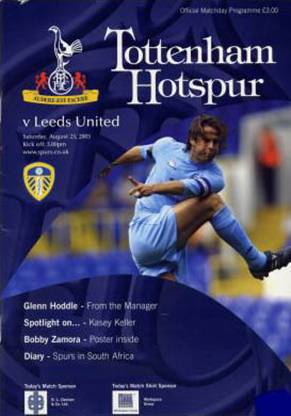 <![endif]>
Match Action:
<![if !vml]>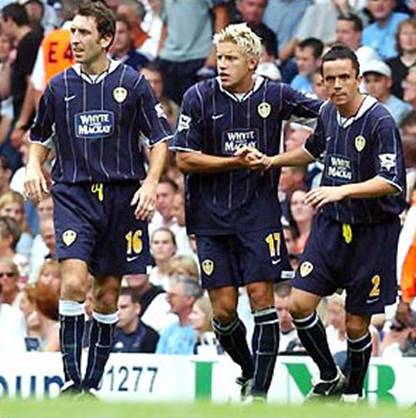 <![endif]> <![if !vml]>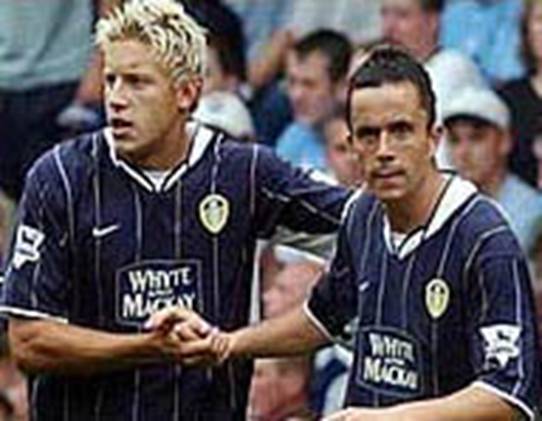 <![endif]>
Jason Wilcox and Gary Kelly congratulate Alan Smith                 Alan Smith celebrates his goal with Gary Kelly
<![if !vml]>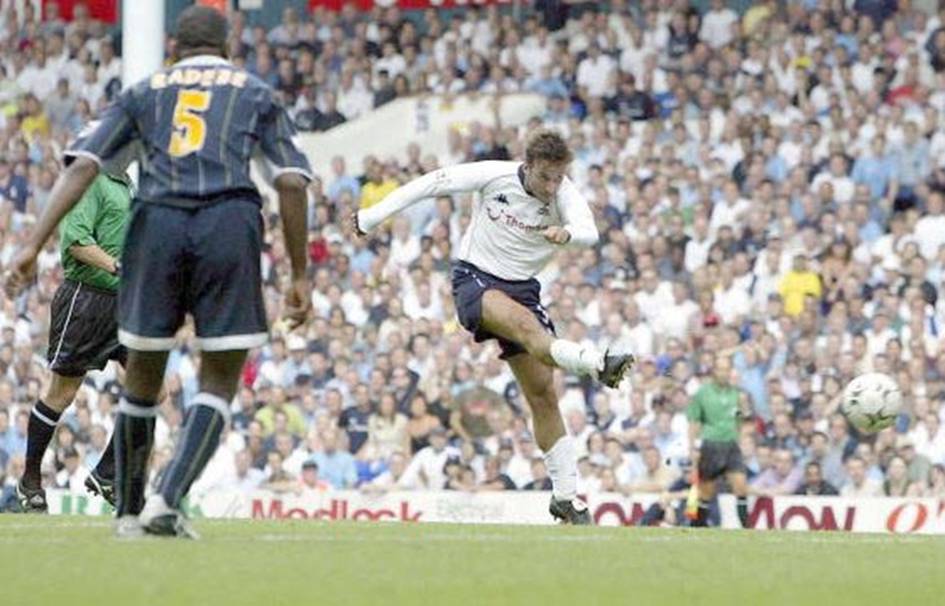 <![endif]> 
Mauricio Taricco shoots from distance to equalise
<![if !vml]>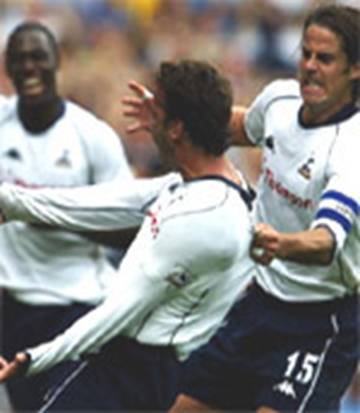 <![endif]>   <![if !vml]>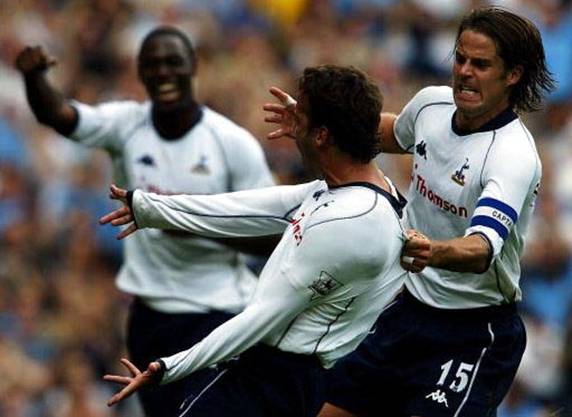 <![endif]>  
Mauricio Taricco celebrates with Ledley King and Jamie Redknapp
<![if !vml]>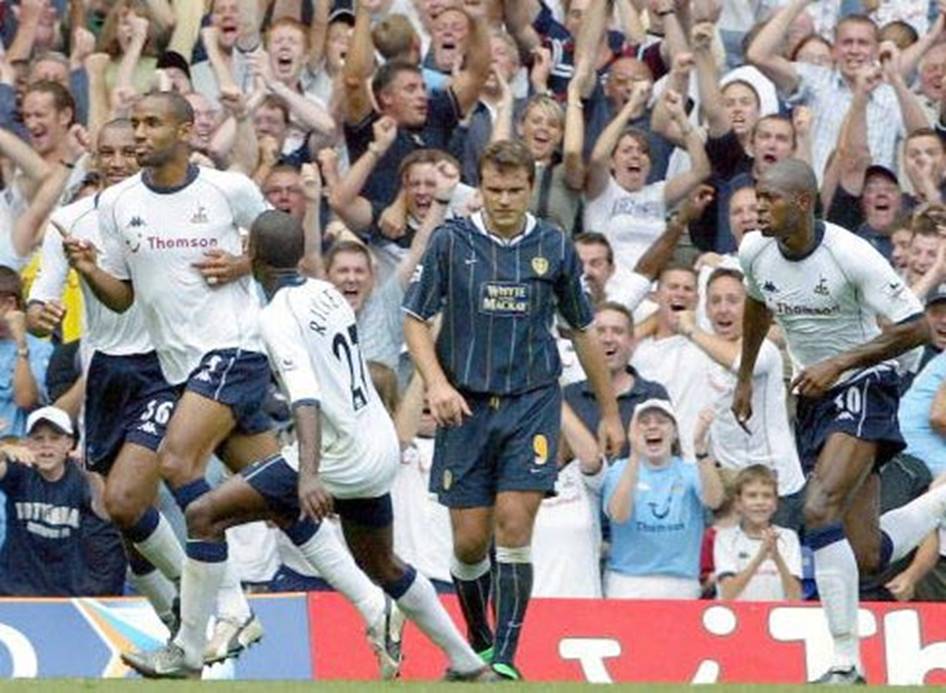 <![endif]>
Fredi Kanoute celebrates but Mark Viduka is dejected
<![if !vml]>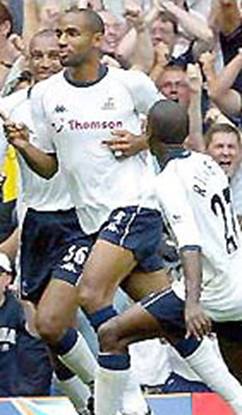 <![endif]> <![if !vml]>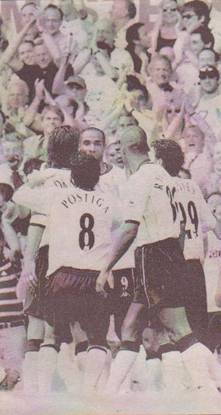 <![endif]> <![if !vml]>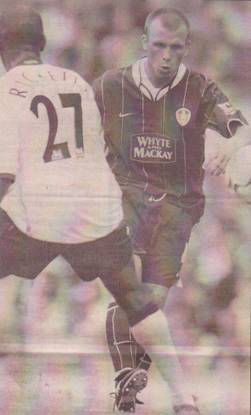 <![endif]> <![if !vml]>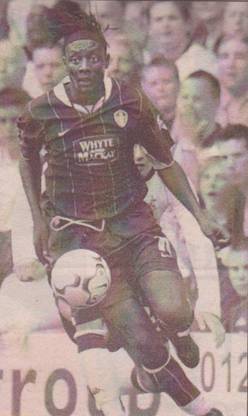 <![endif]>
Fredi Kanoute celebrates his winner with teammates                        Jody Morris is tackled by Rohan Ricketts   Lamine Sakho looks dangerous
<![if !vml]>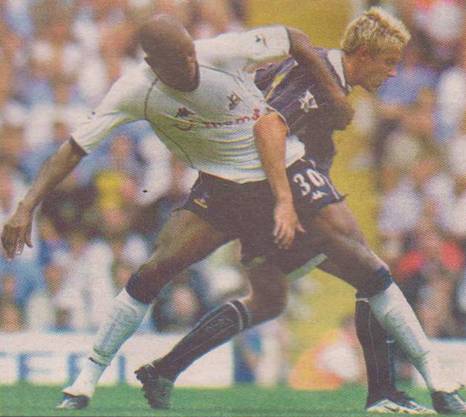 <![endif]>   <![if !vml]>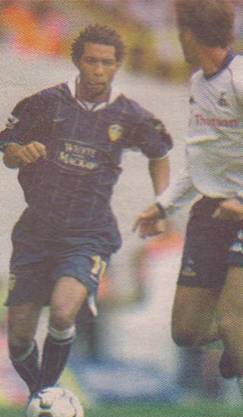 <![endif]>   <![if !vml]>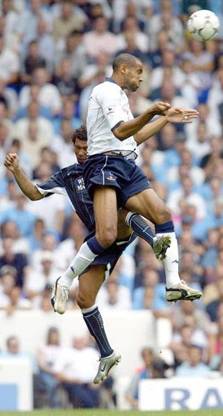 <![endif]>
Alan Smith holds off Anthony Gardner                                                         Jermaine Pennant attacks                    Jermaine Pennant is beaten      
                                                                                                                         Mauricio Taricco                                   in the air by Fredi Kanoute
<![if !vml]>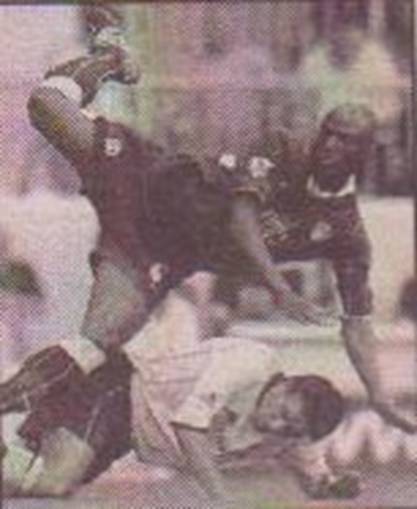 <![endif]> <![if !vml]>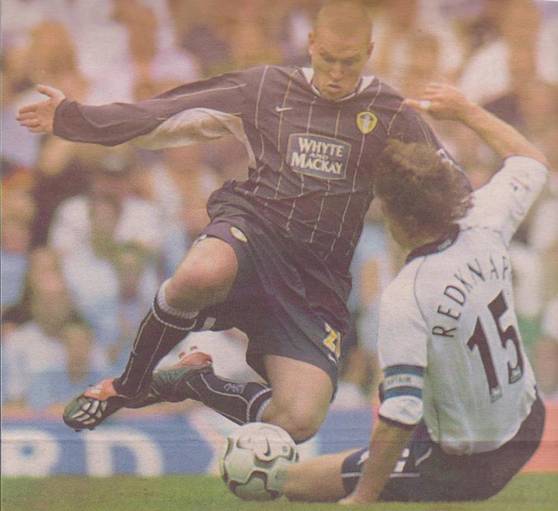 <![endif]> 
Zoumana Camera hurdles Helda Postiga                                        Seth Johnson clashes with Jamie Redknapp                              
<![if !vml]>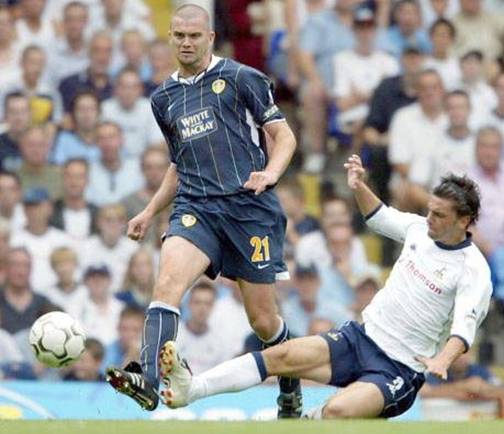 <![endif]>    <![if !vml]>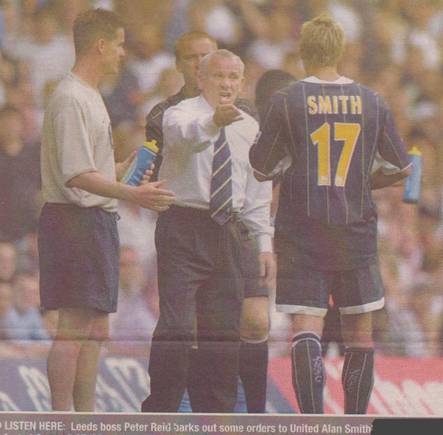 <![endif]>
Helda Postiga tries to stop Dominic Matteo
<![if !vml]>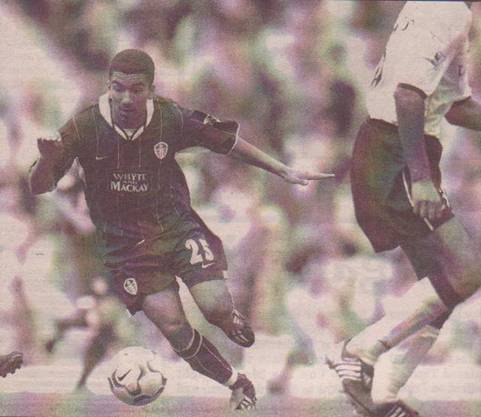 <![endif]> <![if !vml]>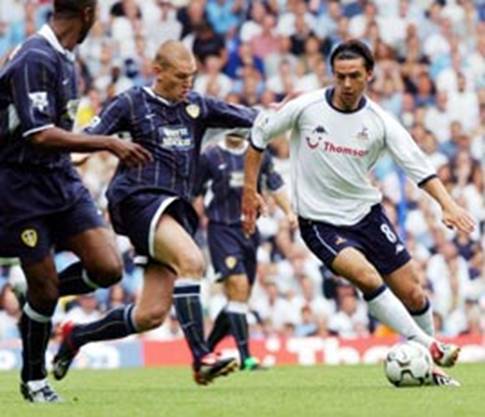 <![endif]>
Aaron Lennon was not afraid to attack                                                          Lucas Radebe and Seth Johnson close down Helda Postiga
Players:
<![if !vml]>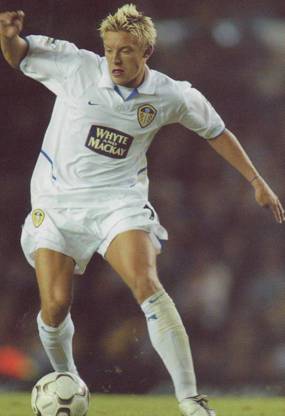 <![endif]> <![if !vml]>

<![endif]> <![if !vml]>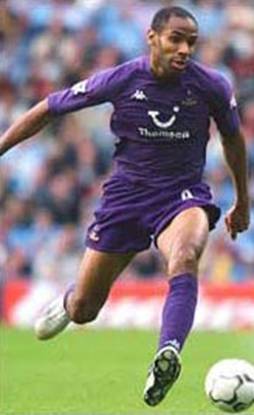 <![endif]>                  <![if !vml]>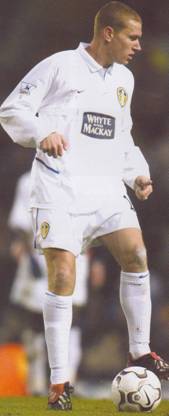 <![endif]> 
Alan Smith opened the scoring but Mauricio Taricco and Fredi Kanoute scored in the Spurs win.                                  Seth Johnson teed-up first goal
<![if !vml]>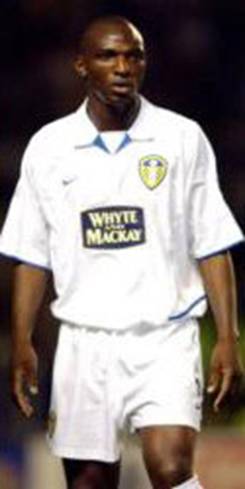 <![endif]>    <![if !vml]>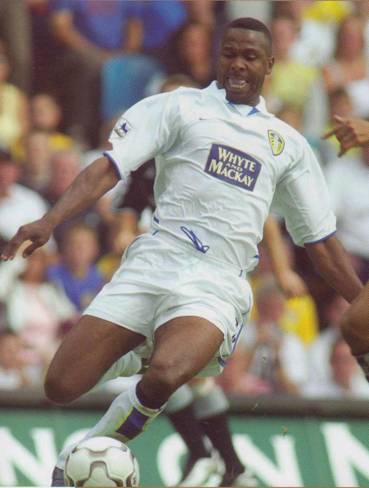 <![endif]>    <![if !vml]>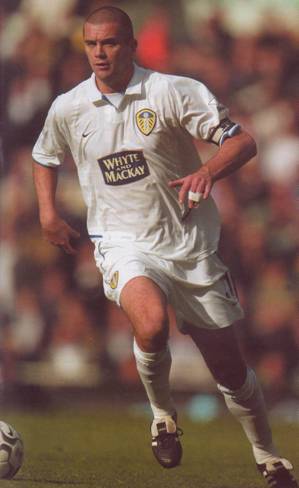 <![endif]> 
Zoumana Camara, Lucas Radebe and Dominic Matteo remained cool under sustained pressure                           
<![if !vml]>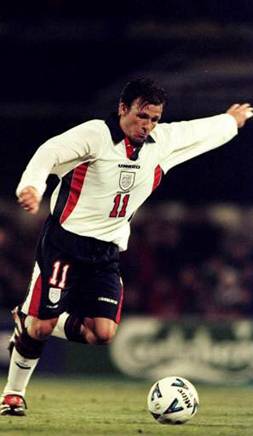 <![endif]>      <![if !vml]>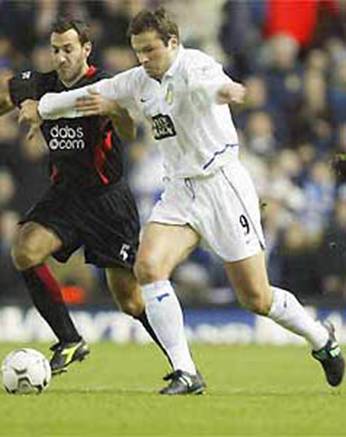 <![endif]>       <![if !vml]>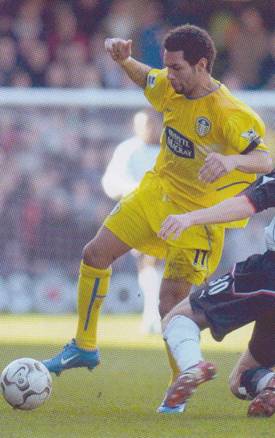 <![endif]>    
Jody Morris fought hard                             Mark Viduka was "not at the races"                                Jermaine Pennant was a lively substitute
<![if !vml]>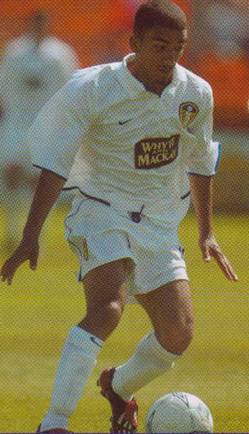 <![endif]> <![if !vml]>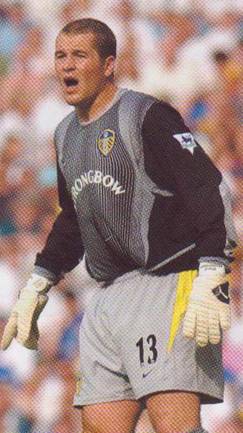 <![endif]>    <![if !vml]>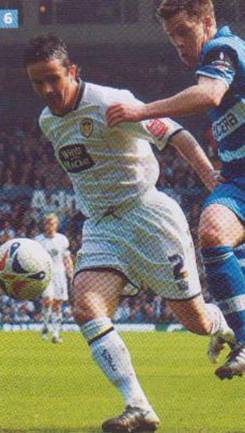 <![endif]>          <![if !vml]>

<![endif]>
Aaron Lennon later moved to Spurs, as did Paul Robinson                                 Gary Kelly saved with a flying header       Peter Reid was not happy
<![if !vml]>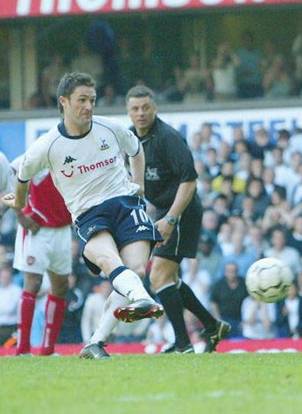 <![endif]>   <![if !vml]>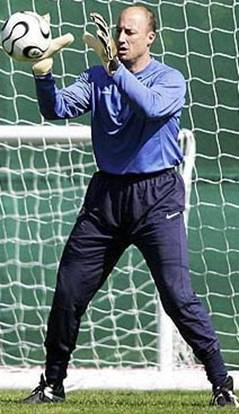 <![endif]>     <![if !vml]>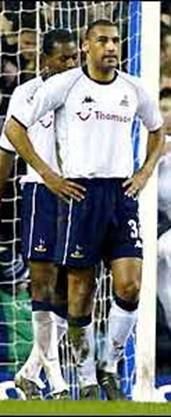 <![endif]>  <![if !vml]>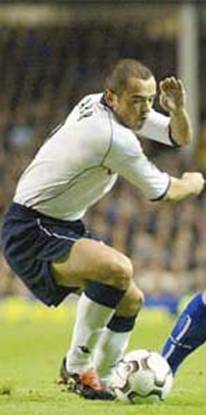 <![endif]>  
United were glad that Robbie Keane                  Kasey Keller was in goal                        Dean Richards and Stephen Carr were the full-backs      
was not available
<![if !vml]>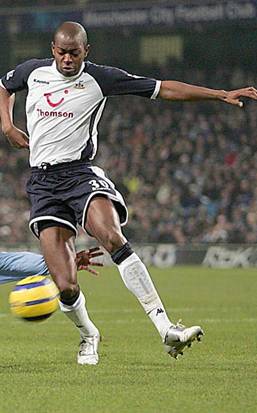 <![endif]> <![if !vml]>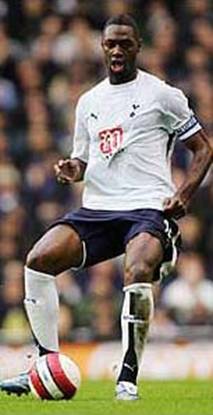 <![endif]>  <![if !vml]>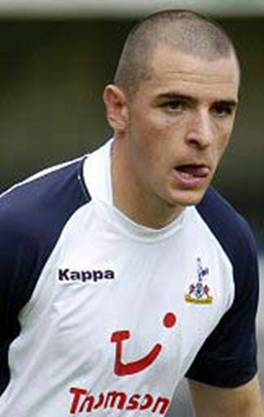 <![endif]> <![if !vml]>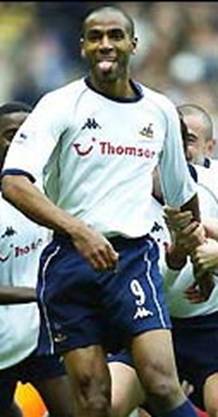 <![endif]>
Anthony Gardner and Ledley King were in central defence                         Dean Marney and Fredi Kanoute were the substitutes used
<![if !vml]>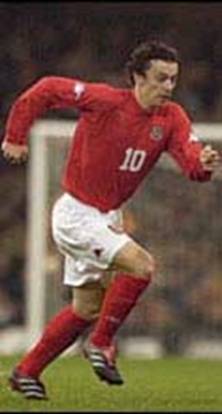 <![endif]>   <![if !vml]>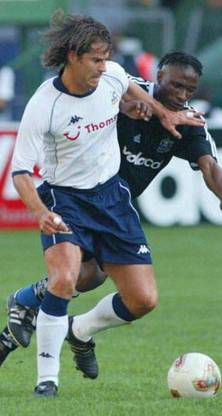 <![endif]>   <![if !vml]>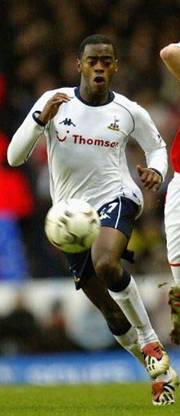 <![endif]>   <![if !vml]>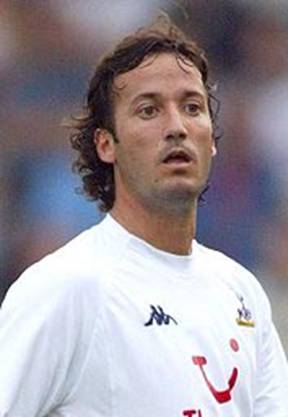 <![endif]> 
Simon Davies, Jamie Redknapp, Rohan Ricketts and Mauricio Taricco were the starters in midfield
<![if !vml]>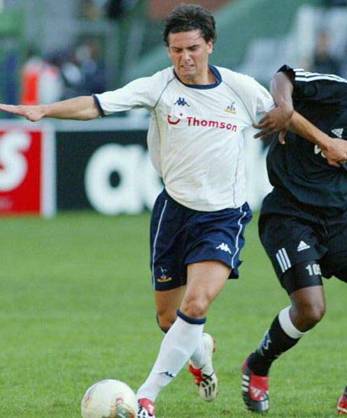 <![endif]>       <![if !vml]>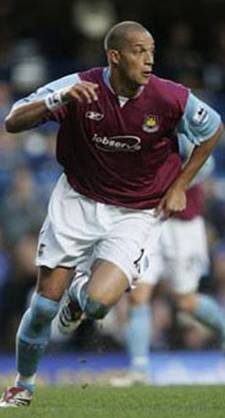 <![endif]>  
                          Helda Postiga and Bobby Zamora were the strikers                                                         
<![if !vml]>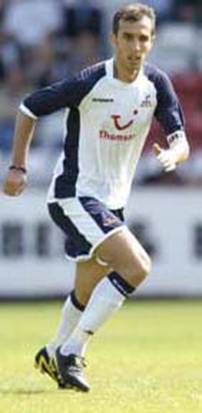 <![endif]>      <![if !vml]>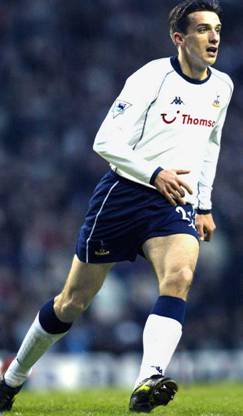 <![endif]>      <![if !vml]>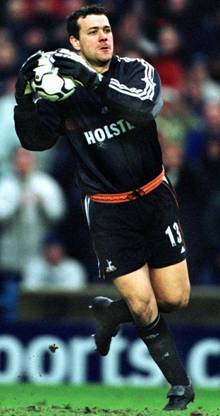 <![endif]>            
Goran Bunjevcevic, Milenko Acimovic and, future Leeds keeper, Neil Sullivan were unused substitutes