<![if !vml]>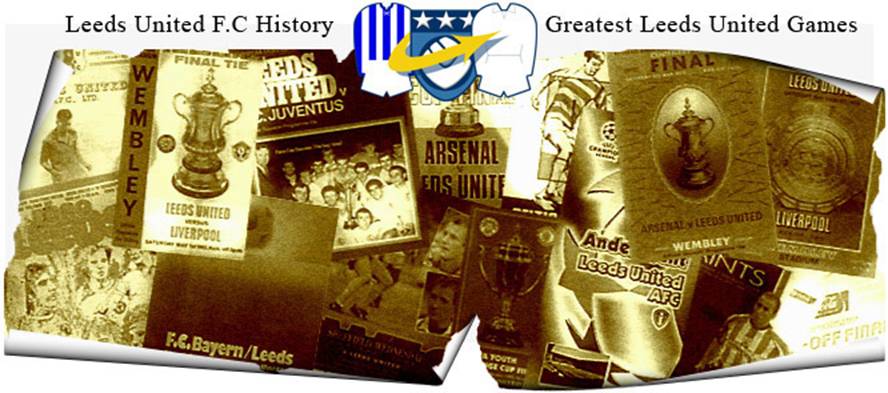 <![endif]>
Date: Wednesday, 24th March 1971.
Venue: Estadio do Bonfim, Setubal, Portugal.
Competition: Inter-Cities Fairs Cup, Fourth Round, Second Leg.
Score: Vitoria Setubal 1 Leeds United 1.
Scorers: Vitoria Setubal: Baptista. Leeds United: Lorimer.
Attendance: 30,000.
Teams:
†<![if !vml]>
<![endif]>†<![if !vml]>

<![endif]>
Vitoria Setubal: Torres; Conceicao (Arcaujo), Cardoso; Mendes, Rebelo, Octavio; Maria, Wagner, Baptista, Guerreiro, Joao.
<![if !vml]>
<![endif]><![if !vml]>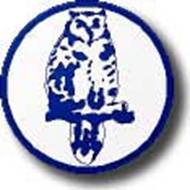 <![endif]>
Leeds United: Harvey (Sprake); Reaney, Cooper; Bates, Charlton, Hunter; Lorimer, Clarke, Jones, Giles, Madeley.
Referee: Roland Marendaz (Switzerland).
United set up camp in the fishing village of Sesimbra for the return leg in Portugalto prepare for what was their fiftieth match of the season. It was a difficult task that faced United in Portugal, but the announcement of a £172,000 profit by the club the day before the match lifted the mood. The one goal margin seemed slender enough, but in the event, United did what they had done so often before, when playing abroad. They raised their game and were in command of the situation for most of the time. Allan Clarke and Terry Cooper, who had missed the first game, gave the Portuguese endless trouble, and on a good pitch, and even with Mick Bates filling in for Billy Bremner, United looked in the mood for goals.
They played with complete assurance at the back, and had Johnny Giles and Mick Bates building up attacking moves from midfield, which constantly kept the Setubal defence at full stretch. Allan Clarke and Mick Jones proved a rare handful, as the twin spearhead of the Leeds attack, and Setubal had to pin most of their hopes on Jose Maria and Vitor Baptista. Jose Maria was ready to take on defenders, as he raced through with the ball, and Vitor Baptista was always looking for the chance to add to the goal he had scored in the first encounter between the teams.
Setubal had a chance to level the scores on the quarter of an hour mark, but this was the one time that Vitor Baptista could be faulted, for although Jacinto Joao was in the clear on the left flank the pass he was waiting for never came, and Leeds gained possession and started an attack of their own. Peter Lorimer brought his tally to seven goals in seven successive games, when he put in a shot from close range which Torres let slip through his legs, after seventeen minutes. Now Setubal had their work cut out, as they needed three goals to win the tie. It was a task that was virtually impossible, against a team such as Leeds.
Leeds were unlucky not to go further ahead, as Allan Clarke nodded in one effort that looked a certain goal but it hit the underside of the bar and was cleared. There was one hectic moment for David Harvey as he went up for a cross and found himself bundled over the line by two opponents. However it did not count, as the referee deemed the challenge unfair, and so the score remained 1-0 for Leeds, and it looked as if that would be the final score as the minutes ticked away.
However, five minutes from time, Setubal set up one last, desperate attack and this time they did manage to get one that counted. David Harvey was injured when he moved out of goal to clear a dangerous move, and it was left to Norman Hunter to kick the ball off the line. Gary Sprake came on for Harvey, who had a badly bruised shin, and almost before Sprake had time to size things up, Setubal had got the ball in the net, as Vitor Baptista left Sprake helpless as he shot home from close range, with six minutes to go. Vitor Baptista almost snatched another for Setubal in the dying seconds, but Gary Sprake saved brilliantly from him and so United marched on into the Semi-Finals. They were 22,000 feet up in the air when news of the Semi-Final draw was received. A mouth-watering clash with domestic rivals Liverpool.
Player:
<![if !vml]>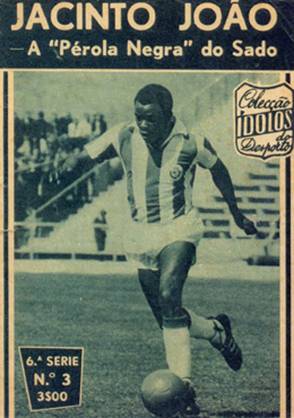 <![endif]>
His statue was built at Setubalís ground