<![if !vml]>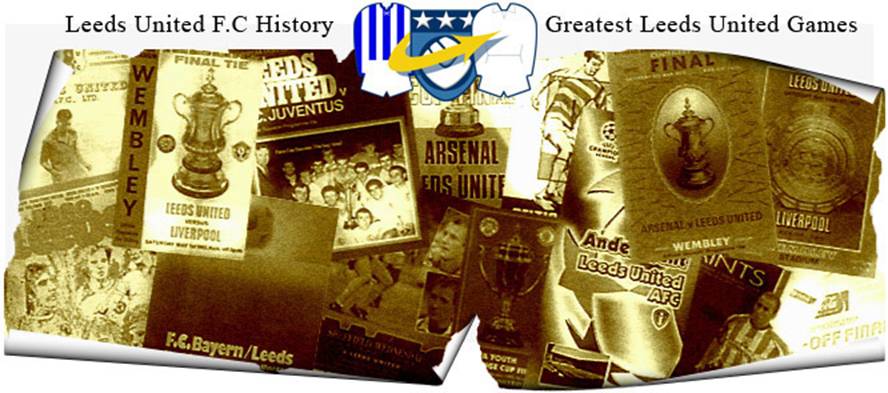 <![endif]>
Date: Saturday, 24th December 1995.
Venue: Elland Road, Leeds.
Competition: English Premier League.
Score: Leeds United 3 Manchester United 1
Scorers: Leeds United: McAllister (pen), Yeboah, Deane. Manchester United: Cole.
Attendance: 39,801.††††††††††††††††††††††††††††††††††††††††††††††††††††††††††††††††††††††††††††††††††††††††††††††††††††††††††††
Teams:
<![if !vml]>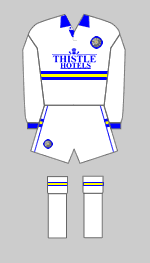 <![endif]><![if !vml]>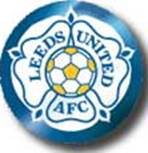 <![endif]>
Leeds United: Beeney; Kelly, Dorigo; Palmer, Jobson, Wetherall; Brolin, Deane, Yeboah (Wallace), McAllister, Speed. Unused Subs: Radebe, Worthington.
<![if !vml]>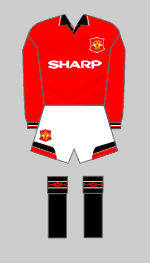 <![endif]><![if !vml]>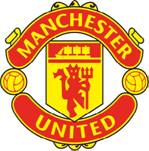 <![endif]>
Manchester United: Schmeichel; Parker, G. Neville, Pallister, Irwin; Beckham, Butt, Keane; McClair, Cantona, Cole.
Referee: Mr D.Gallagher (Banbury).
So Santa Claus was a Leeds United Fan after all. Few supporters were willing to contemplate victory against the old enemy on Christmas Eve, but for every White across the world, a comprehensive 3-1 rout represented the best possible present, and they were not all that bothered that it had come a day early.
In a performance as authoritive and courageous as any under Howard Wilkinson, Leeds re-established their European credentials with a crushing success over a team hardly noted for their generosity, seasonal or otherwise.
After thirteen barren years in the War of the Roses, Leeds secured their second consecutive home win against the men from Old Trafford with goals from Gary McAllister, whose early penalty followed an inexplicable mid-air cartwheel from Nicky Butt, Tony Yeboah and Brian Deane. In fact, Leedsí initial dominance threatened to extinguish the Red challenge within the opening half-hour and without Peter Schmeichel and his crossbar the score could have been considerably more emphatic.
McAllisterís fifth minute penalty goal was his one hundredth and he joined the select band of midfield players who have scored a century of domestic goals. Andy Cole wiped out the penalty strike when he equalized on the half hour but six minutes later Tony Yeboah restored the advantage with a brilliant strike after a strong run. Unitedís victory and joy was complete in the seventy-third minute when Brian Deane headed in Tomas Brolinís neat little chip.
Unlike the previous year, when a controversial penalty provoked a desperate rearguard action, the huge Elland Road crowd was assured of victory well before full-time. The biting weather, a kick-off and live TV coverage didnít deter almost 40,000 from interrupting their festivities and Unitedís biggest crowd of the season was rewarded with a typically fierce encounter between the great rivals.
The fixtureís enduring importance, enhanced further by the holiday schedule, was reflected by the freneticism of both players and supporters. At the final whistle, however, it was the Leeds contingent who had extra cause to celebrate their Christmas, and it was the kind of stuffing that they could do with every year.
<![if !vml]>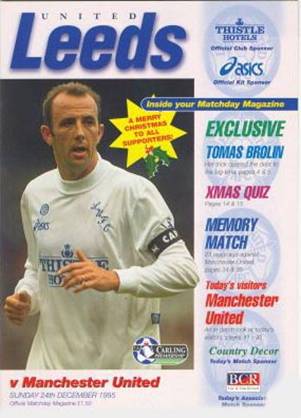 <![endif]>
Match Action:
<![if !vml]>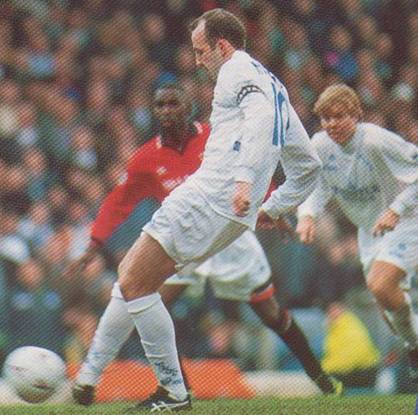 <![endif]>††††††† <![if !vml]>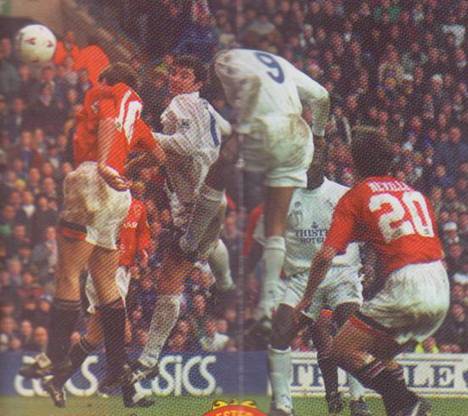 <![endif]>
Gary McAllister calmly slots in the penalty for the first goal††††††††††††† Brian Deane rises to head Unitedís third goal
<![if !vml]>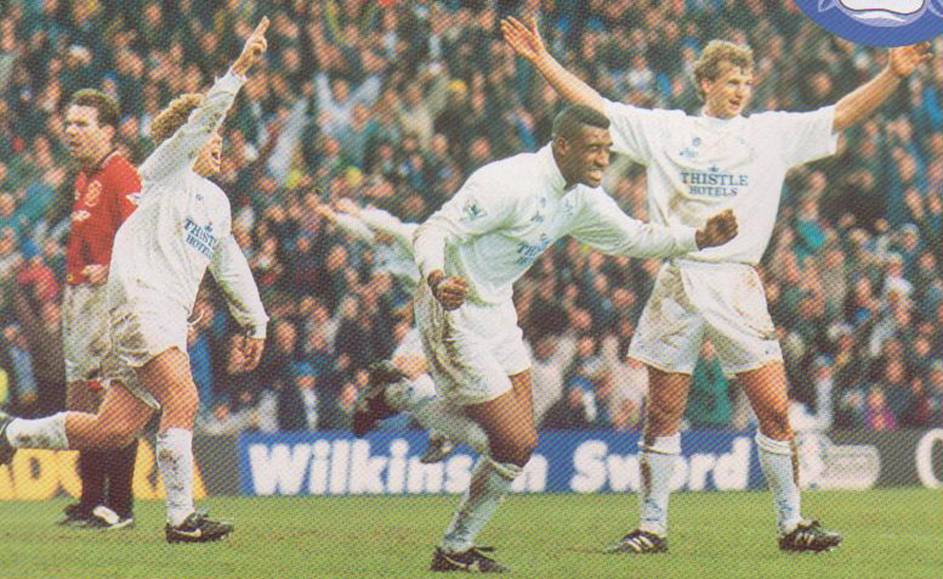 <![endif]>
Brian Deane celebrates his goal while Tomas Brolin, Gary Kelly and Richard Jobson are elated in contrast to a dejected Brian McClair
<![if !vml]>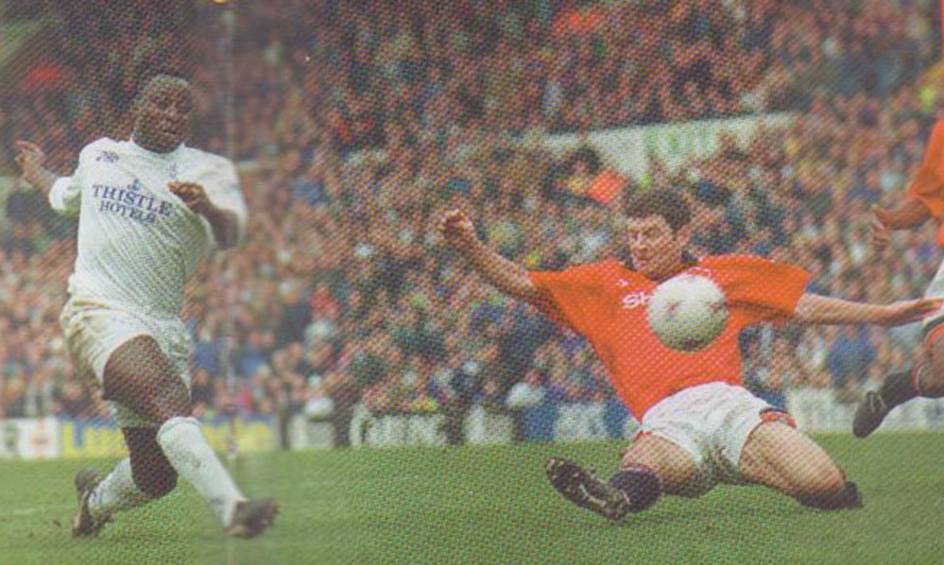 <![endif]>
Tony Yeboah gets in his shot for Unitedís second goal with ex-United man Denis Irwin lunging in desperation
<![if !vml]>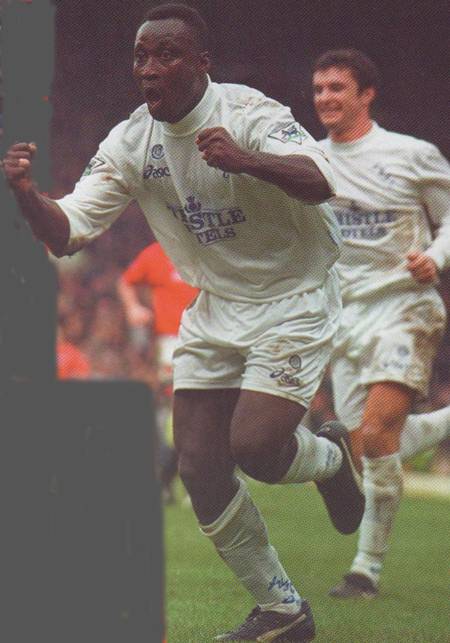 <![endif]>†††††††††† <![if !vml]>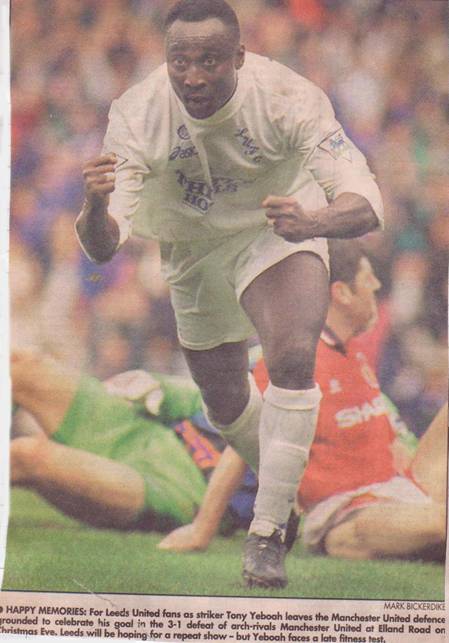 <![endif]>†††††††††
Tony Yeboah celebrates his goal, Unitedís second
<![if !vml]>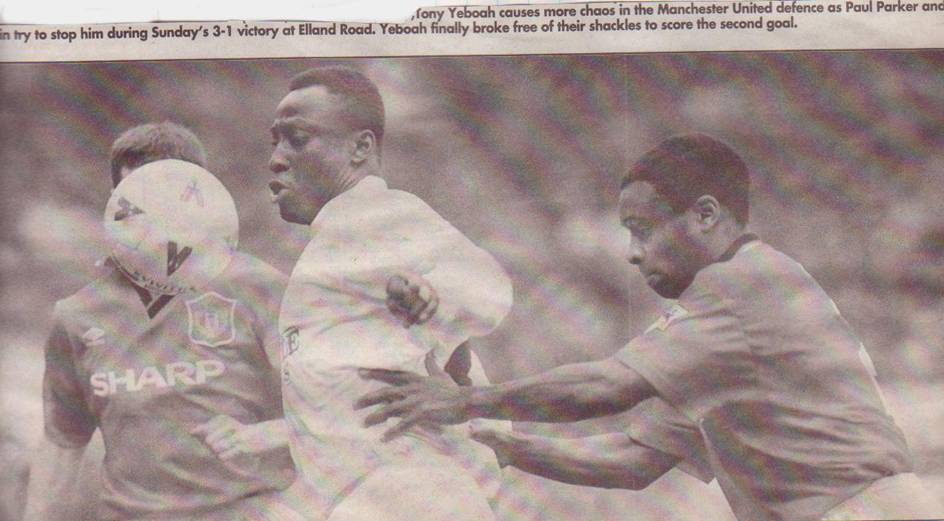 <![endif]>
<![if !vml]>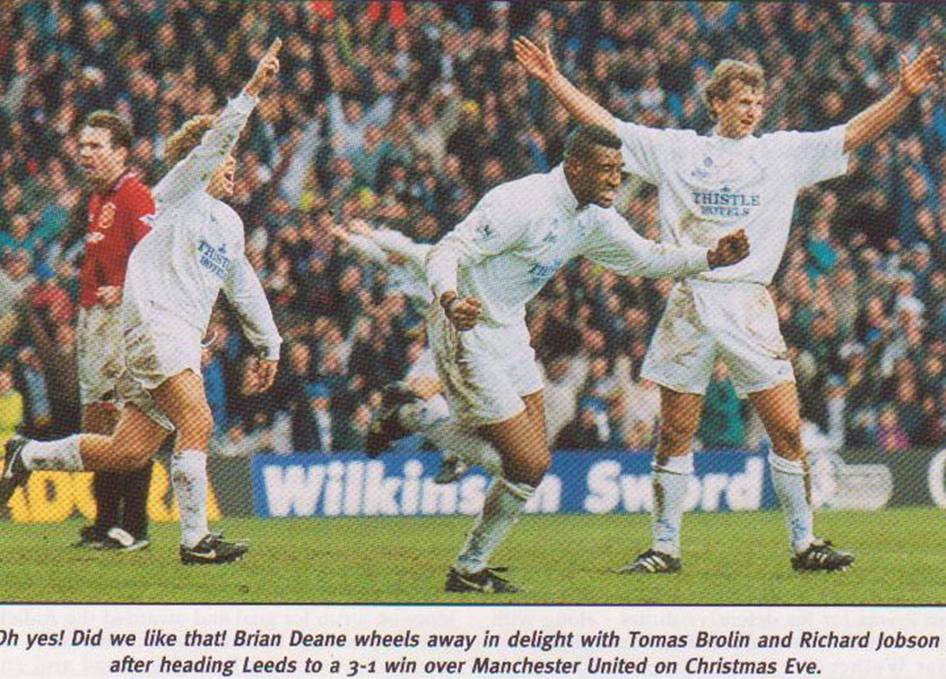 <![endif]>††
<![if !vml]>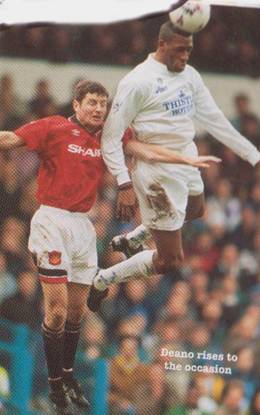 <![endif]>††††† <![if !vml]>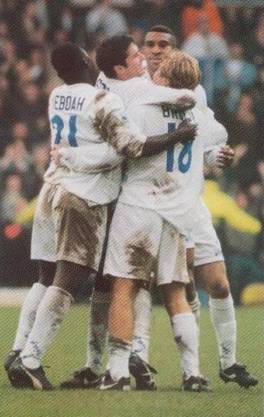 <![endif]>††<![if !vml]>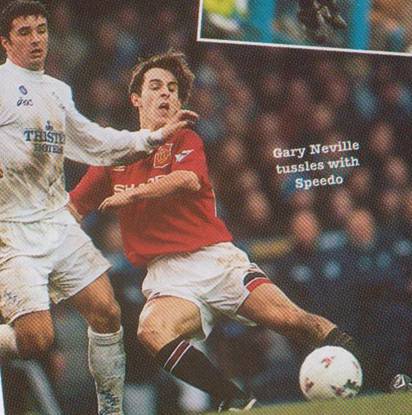 <![endif]>
Brian Deane heads the third††††††††††††††††††††††† Tony Yeboah, Gary Speed, Tomas Brolin
††††††††††††††††††††††††††††††††††††††††††††††††††††††††††† †††††††††††and Brian Deane celebrate
†
<![if !vml]>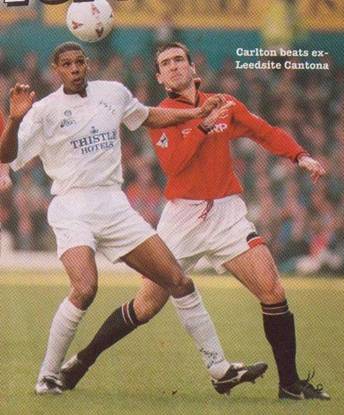 <![endif]>†<![if !vml]>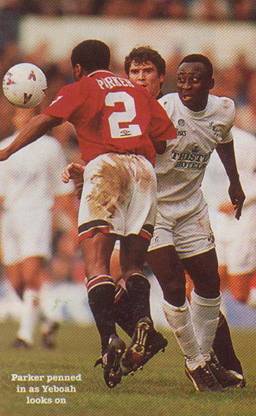 <![endif]>†<![if !vml]>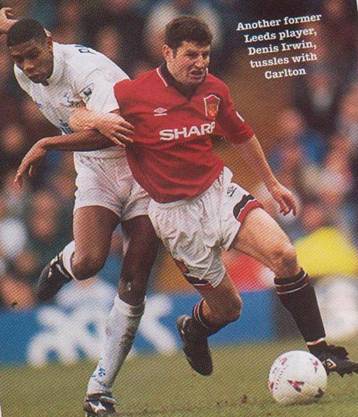 <![endif]>†
<![if !vml]>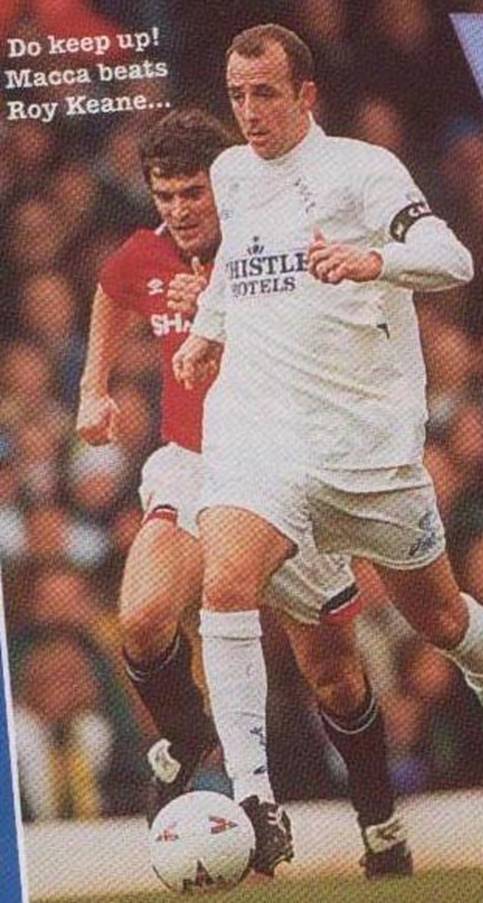 <![endif]>††† <![if !vml]>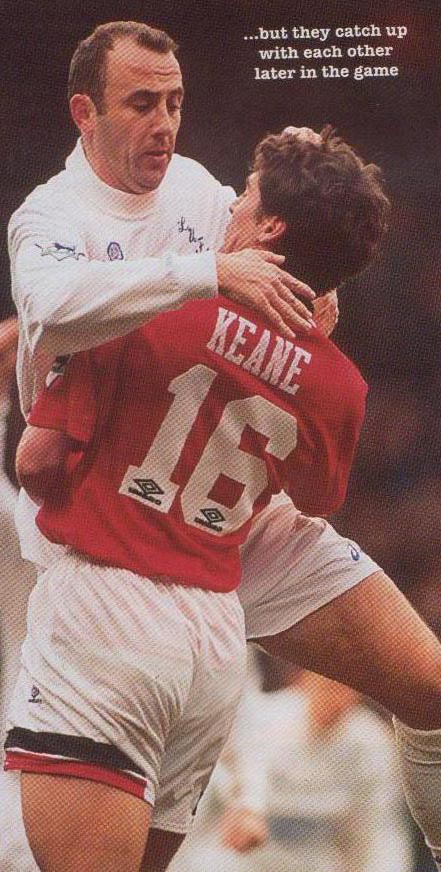 <![endif]>†
Gary McAllister and Roy Keane clashed
<![if !vml]>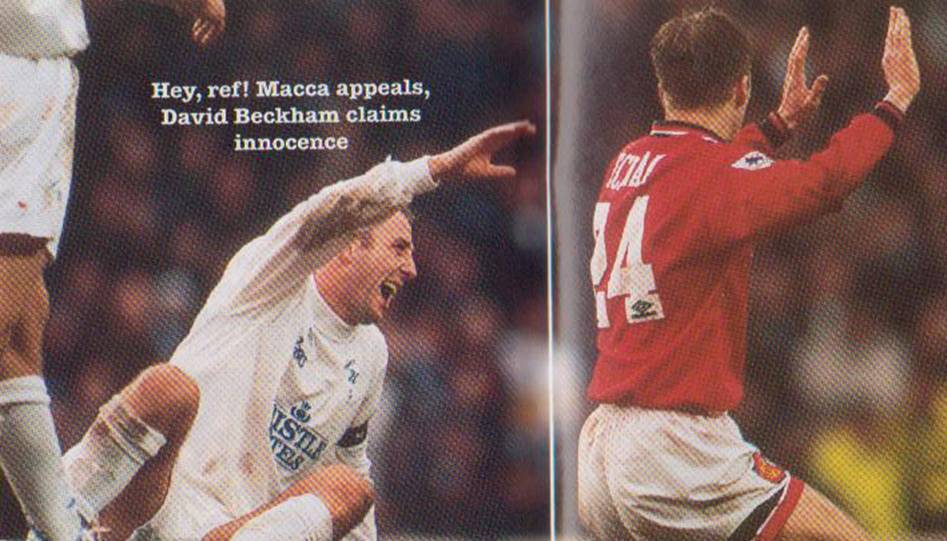 <![endif]>†
Gary McAllister clashed with David Beckham
<![if !vml]>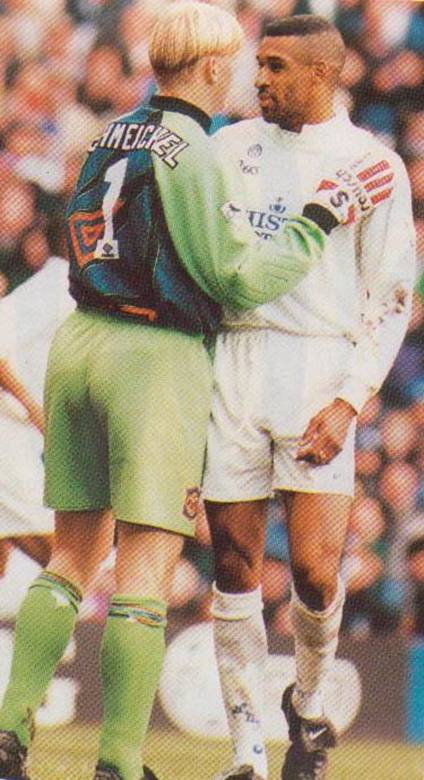 <![endif]>†††† <![if !vml]>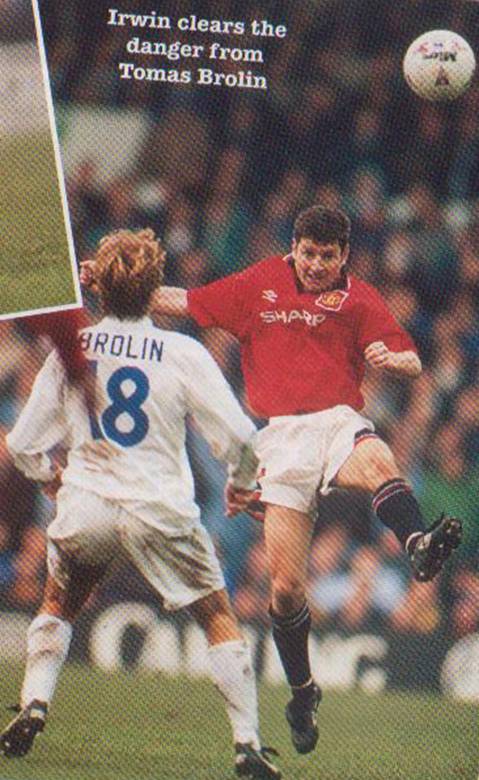 <![endif]>
Brian Deane and Peter Schmeichel clashed
Players:
<![if !vml]>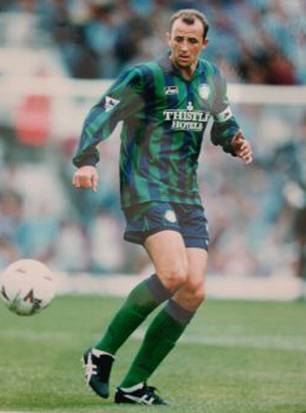 <![endif]>†††††† <![if !vml]>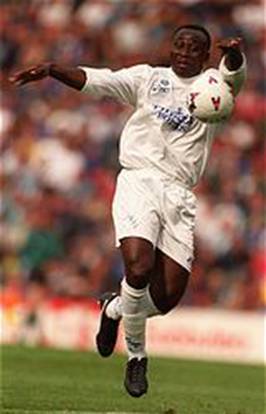 <![endif]>†††††††<![if !vml]>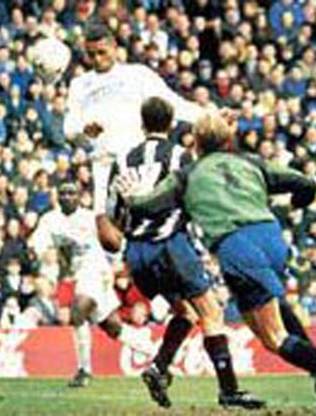 <![endif]>
††††††††††††††††††† Gary McAllister from the penalty spot, Tony Yeboah and Brian Deane scored the Leeds goals
<![if !vml]>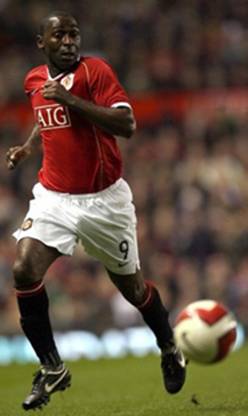 <![endif]>†† ††††††††††††††<![if !vml]>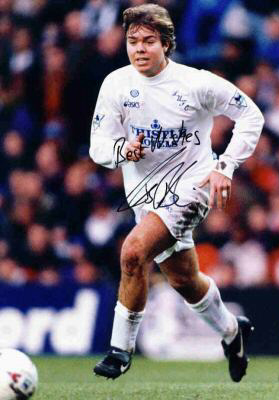 <![endif]>†††††††††††††<![if !vml]>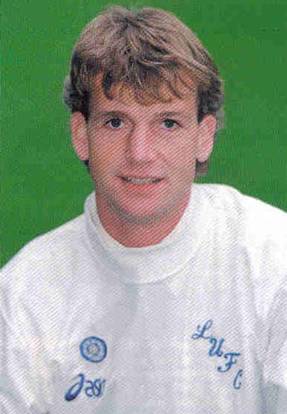 <![endif]>
Andy Cole replied for Manchester United††††††† †Tomas Brolinís neat chip set up the first goal†† ††††††††††Richard Jobson was settling in well
<![if !vml]>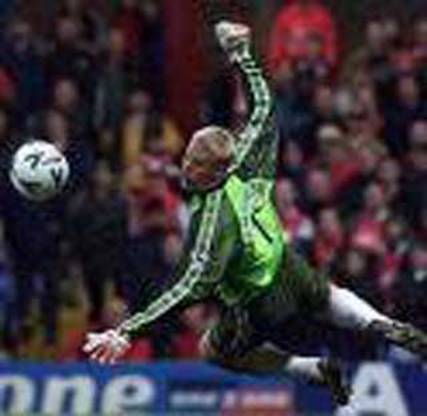 <![endif]>†††† <![if !vml]>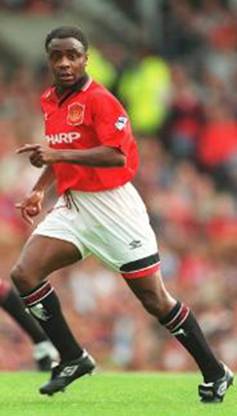 <![endif]>†<![if !vml]>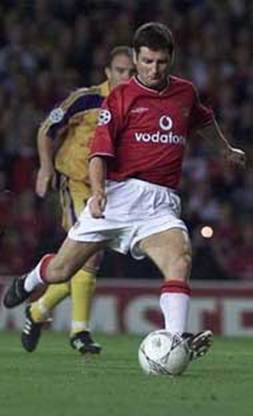 <![endif]>†
Peter Schmeichel was the keeper††††††††††††††††††††††† †††††††††††††††††††††††††††††††††††Paul Parker and ex United player Denis Irwin were the full-backs††††
<![if !vml]>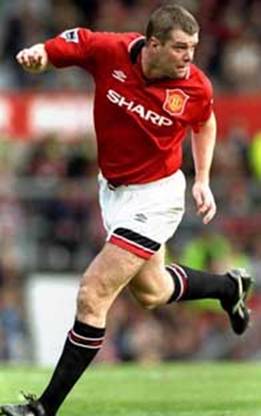 <![endif]>†<![if !vml]>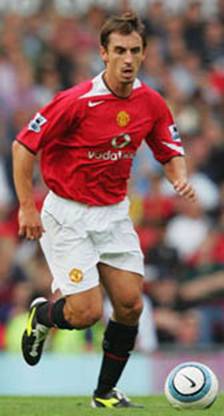 <![endif]>†††††† <![if !vml]>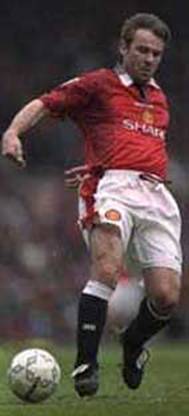 <![endif]>†<![if !vml]>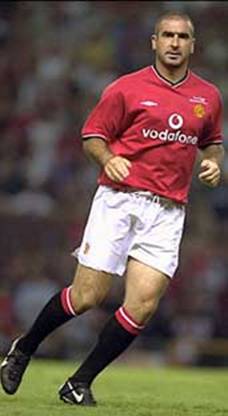 <![endif]>
Central defence was Gary Pallister and Gary Neville††††††††††††††††††† †††††††††††††††††††††††Brian McClair and Ex-United favourite Eric Cantona
††††††††††††††††††††††††††††††††††††††††††††††††††††††††††††††††††††††††††††††††††††††††††††††††††††††††††† †††††††††††††††††††††††spearheaded the attack with Andy Cole
<![if !vml]>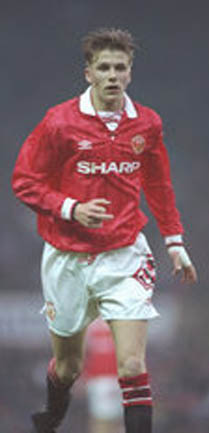 <![endif]>†<![if !vml]>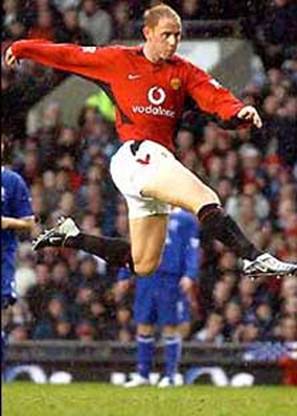 <![endif]>†<![if !vml]>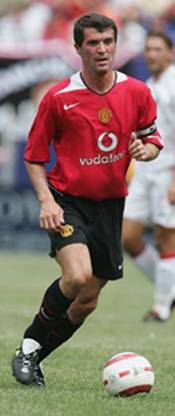 <![endif]>
†David Beckham, Nicky Butt and Roy Keane were in midfield