<![if !vml]>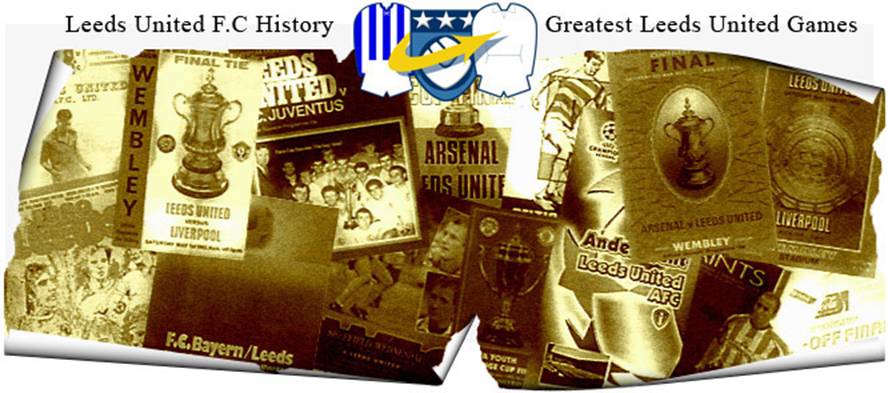 <![endif]>
Date: Thursday, 26th March 1970.
Venue: Burnden Park, Bolton.
Competition: FA Cup Semi-Final Second Replay.
Score: Leeds United 1 Manchester United 0
Scorers: Leeds United: Bremner. Manchester United: Nil.
Attendance: 56,000 (Receipts £42,000).
Teams:
<![if !vml]>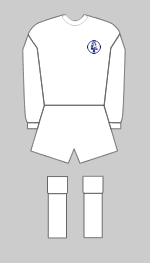 <![endif]> <![if !vml]>
<![endif]>
Leeds United: Sprake; Reaney, Cooper; Bremner, Charlton, Madeley; Lorimer, Clarke, Jones, Giles, E. Gray. Unused Sub: Bates.
<![if !vml]>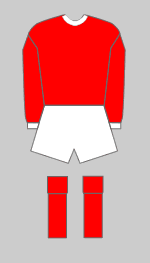 <![endif]><![if !vml]>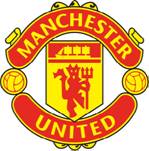 <![endif]>
Manchester United: Stepney; Edwards, A. Dunne; Crerand, Sadler, Stiles; Morgan, Sartori (Law), Charlton, Kidd, Best.
Referee: Mr J.K Taylor (Wolverhampton).
Newly-elected 'Footballer of the Year' Billy Bremner shot Leeds into their second FA Cup Final with a marvellous goal which capped a superb individual display. Bremner showed why he was regarded as the best player in the Football Leaguewith a display of non-stop running, skill and leadership. Both teams realised that there would probably be only one goal between the two teams and they went at it hammer and tongs to be the first to score. Billy Bremner was pushed up into the forwards, a ploy that United frequently used when the opponents defended in depth and once again the move paid off. The defining moment in the match and Bremner's moment of glory came eight minutes into the pulsating encounter. A high ball went to Allan Clarke and he nodded it down and, while Mick Jones was taking the Manchester defence with him as he made a dummy run, the ball rebounded away from the Reds' goal and straight to Billy Bremner, who without hesitation hammered the ball into the net to give Alex Stepney no chance from seventeen yards. 
There was still most of the game left to go and Leeds had to keep their discipline. Manchester tried everything they knew, but, in the end it was that single goal which proved to be the decider and just like five years previous, Bremner had shattered the Manchester United Wembley dream with the winning goal. Manchester played well but Leeds were even better. Paul Madeley held the Leeds defence together whilst Terry Cooper defied four stitches in a shin to halt the surging wing play of Willie Morgan. The men from Old Trafford squandered their only chance of the night when George Best wriggled free of the close marking of Paul Reaney for once but Willie Morgan could not get a touch on his cross-cum-shot with the goal gaping. Leeds had no intentions of sitting on their lead as they were driven forward by the sheer energy of Billy Bremner and the sweet passing of Johnny Giles. Mick Jones won the all-important aerial battle with David Sadler, and almost scored with two cracking drives.
But that man Bremner was everywhere and almost took Leeds to even greater heights at the end. With the opposition tiring, he powered forward to whack in a fierce shot which Alex Stepney athletically tipped over the bar. Don Revie was quick to point out that it had been far from a one-man show, "The lads were wonderful, just wonderful, that was a perfect show"  declared the delighted Leeds Manager and his team were on their way to Wembley where Chelsea would be their opponents.
<![if !vml]>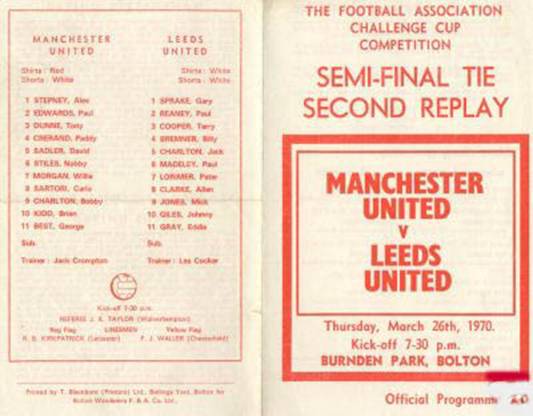 <![endif]> <![if !vml]>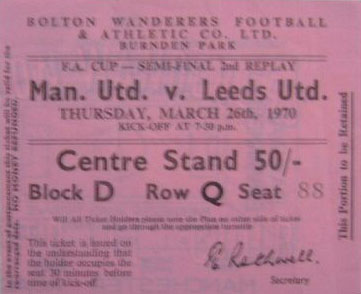 <![endif]>
Match Action:
<![if !vml]>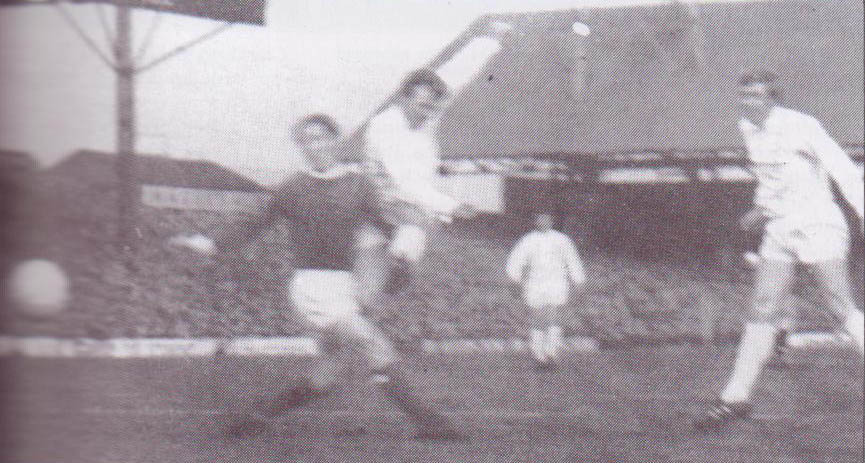 <![endif]>
Billy Bremner gets in his shot to score the winner watched by Mick Jones.
<![if !vml]>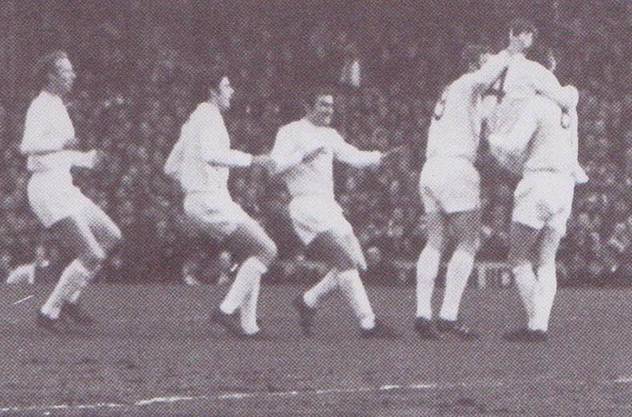 <![endif]> <![if !vml]>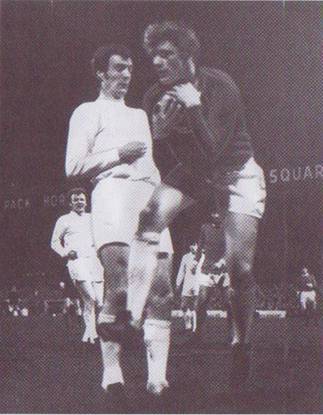 <![endif]>
Jack Charlton, Peter Lorimer, Terry Cooper, Mick Jones and AllanClarke all rush to                   Gary Sprake saves with ease watched by Paul
congratulate Billy Bremner on scoring the winner.                                                                             Madeley
<![if !vml]>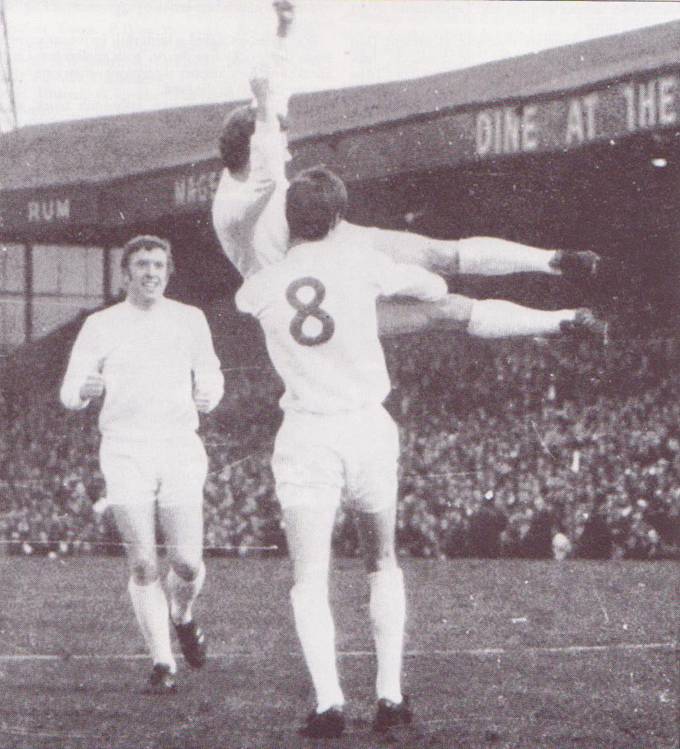 <![endif]>
Allan Clarke lifts Billy Bremner in celebration as Mick Jones runs to join in
<![if !vml]>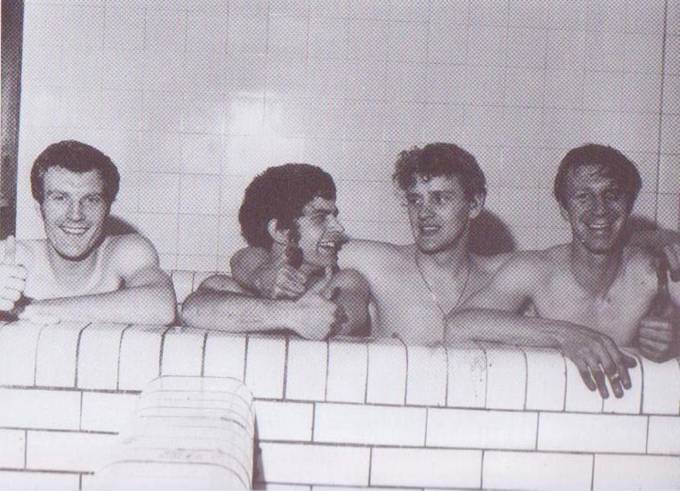 <![endif]> 
Paul Madeley, Mick Bates, Gary Sprake and Jack Charlton give the thumbs up in
the bath at Burnden Park.
<![if !vml]>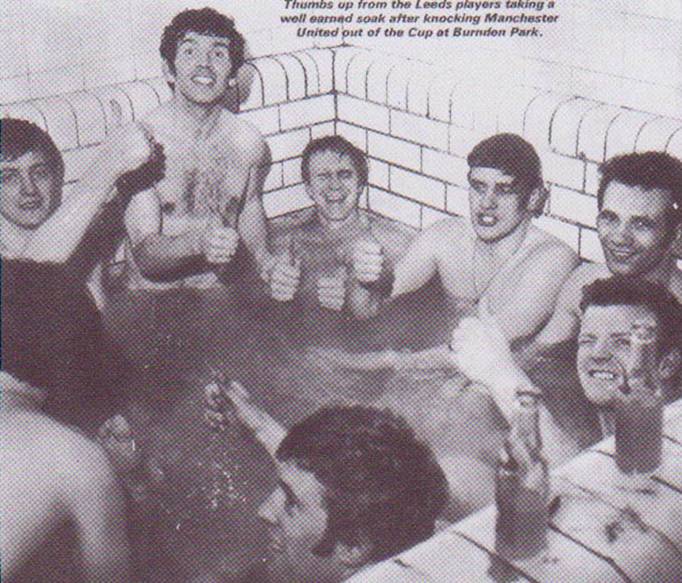 <![endif]>
Peter Lorimer, Allan Clarke, Johnny Giles, Jack Charlton, Gary Sprake, Paul Reaney,
Billy Bremner and Mick Jones in the bath at Burnden Park.
Teams:
<![if !vml]>
<![endif]>
Leeds United 1969-70: With Football League Trophy
Back Row: Don Revie (Manager), Paul Reaney, Norman Hunter, Rod Belfitt, Eddie Gray.
Middle Row: Mike O'Grady, Jack Charlton, Gary Sprake, David Harvey, Mick Jones, Paul Madeley.
Front Row: Allan Clarke, Terry Cooper, Terry Hibbitt, Billy Bremner, Johnny Giles, Mick Bates.
<![if !vml]>
<![endif]>
Manchester United 1968-69: With European Cup
Back Row: Bill Foulkes, John Aston, Jimmy Rimmer, Alex Stepney, Alan Gowling, David Herd.
Middle Row: David Sadler, Seamus Dunne, Shay Brennan, Pat Crerand, George Best, Francis
Burns, Jack Crompton (Trainer).
Front Row: Jim Ryan, Nobby Stiles, Denis Law, Matt Busby (Manager), Bobby Charlton,
Brian Kidd, John Fitzpatrick.