<![if !vml]>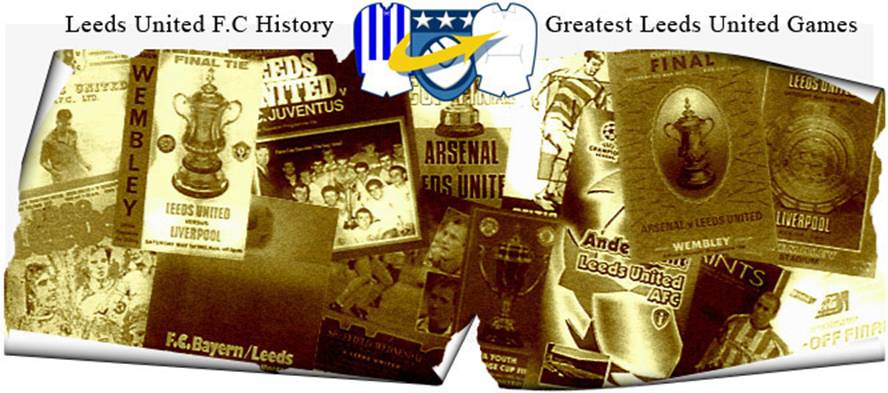 <![endif]>
Date: Saturday, 26th April 1924.
Venue: Elland Road, Leeds.
Competition: Second Division.
Score: Leeds United 1 Nelson 0.
Scorers: Leeds United: Coates. Nelson: Nil.
Attendance: 20,000.
Teams:
<![if !vml]>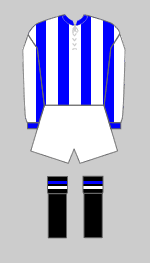 <![endif]><![if !vml]>

<![endif]>
Leeds United: Down; Duffield, Menzies; Baker, Hart, Smith; Coates, Whipp, Richmond, Swan, Harris.
<![if !vml]>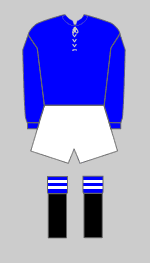 <![endif]><![if !vml]>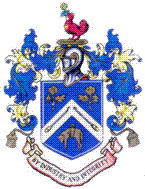 <![endif]>
Nelson: Abbot; Lilley, Rigg; Newnes, Braidwood, Wilson; Hood, Wolstenholme, Edelston, McCulloch, Humphries.
Referee: Mr A.F Kirby (Lostock Hall).
Thousands of supporters poured onto the Elland Road pitch at the final whistle to celebrate the victory which brought First Division Football to the City of Leeds for the first time. Working on a shoe-string budget, the management team of Arthur Fairclough and Bill Norman had skilfully pieced together the squad that had won the 1923-24 Second Division title.
With Nelson struggling near the foot of the table, Unitedís fans expected to be swept into Division One on a tidal wave of goals, but the floodgates never opened.
For much of the first half Unitedís defence were left chasing shadows as the lively Nelson forwards pushed the ball around with considerable poise and skill. Just before the interval United came desperately close to falling behind as dependable full back Bert Duffield headed off the line with goalkeeper Billy Down beaten.
Fired by some choice words by Fairclough during the break, Leeds came out and gradually grew in confidence. The Yorkshire Post reported: ďBy sweeping passes, the Nelson goal was often in jeopardy, but good approach play was missed by faulty shooting from scoring positionsĒ.
Time ticked away, but the vital goal continued to elude Unitedís front men. Then with three minutes left, Joe Harris took a corner on the left and floated it over the packed penalty area to Walter Coates, who steaded himself before firing in the goal which sent United up to the First Division.
The fans stayed on at the end to celebrate with the players, hear speeches of congratulations and appeals for financial help. Even in times of glory Unitedís cash problems were never far away.
<![if !vml]>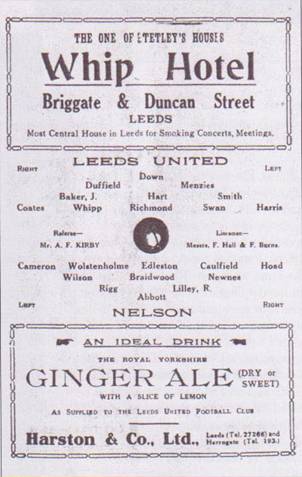 <![endif]>
Teams:
<![if !vml]>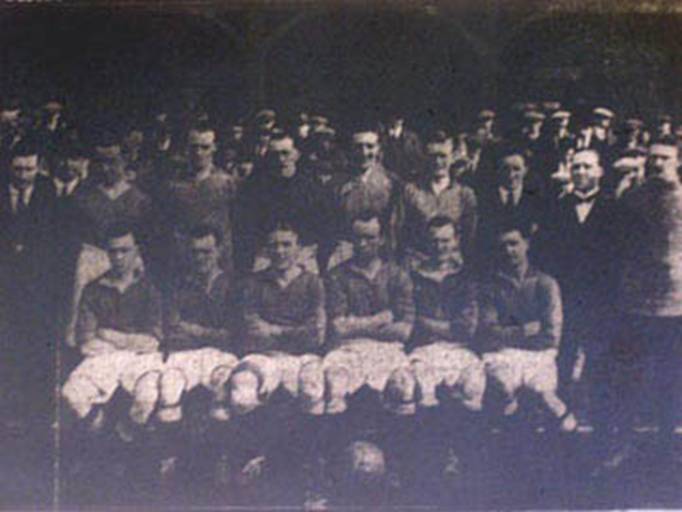 <![endif]>†
Nelson FC Champions Third Division North 1922-23
<![if !vml]>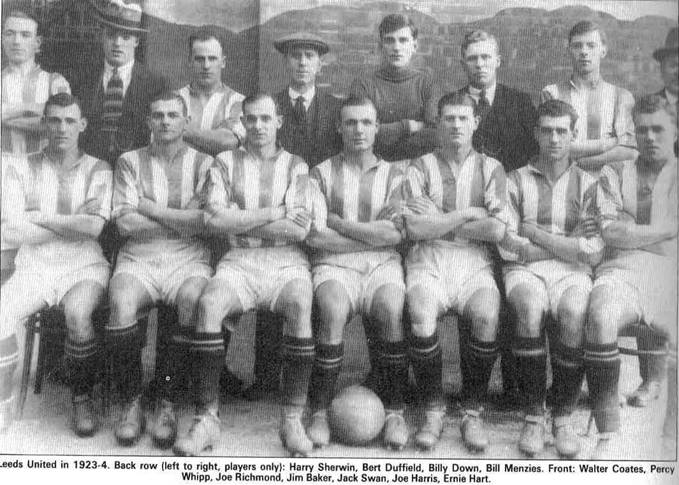 <![endif]>
LUFC: Second Division Champions 1923-24
Players:
<![if !vml]>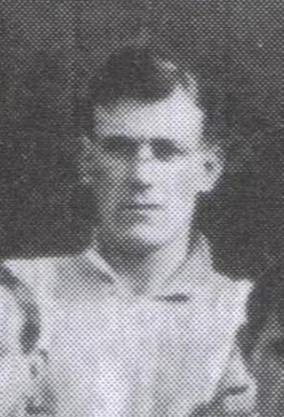 <![endif]>†<![if !vml]>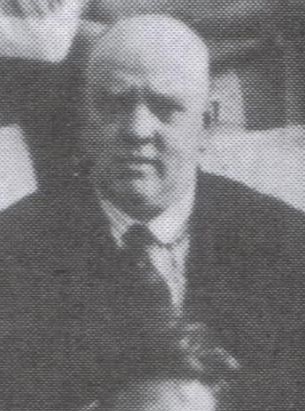 <![endif]>†<![if !vml]>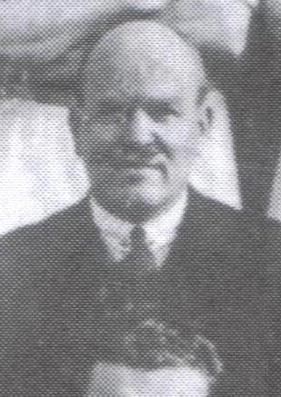 <![endif]>
Goalscorer: Walter Coates ††††††††††††††††††††† †††††Manager: Arthur Fairclough††††††††††††††††††††††† †††††††Assistant Manager: Bill Norman
<![if !vml]>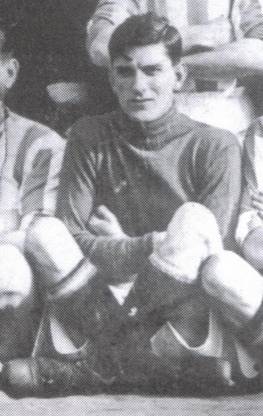 <![endif]>†<![if !vml]>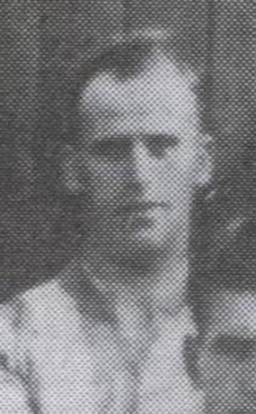 <![endif]>†<![if !vml]>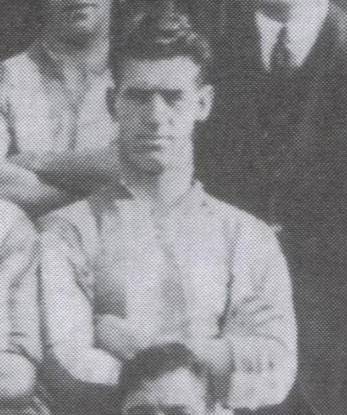 <![endif]>
Goalkeeper: Billy Down††††††††††††††††††††† †††††Full Back: Bert Duffield †††††††††††††††††† †††††Winger: Joe Harris