<![if !vml]>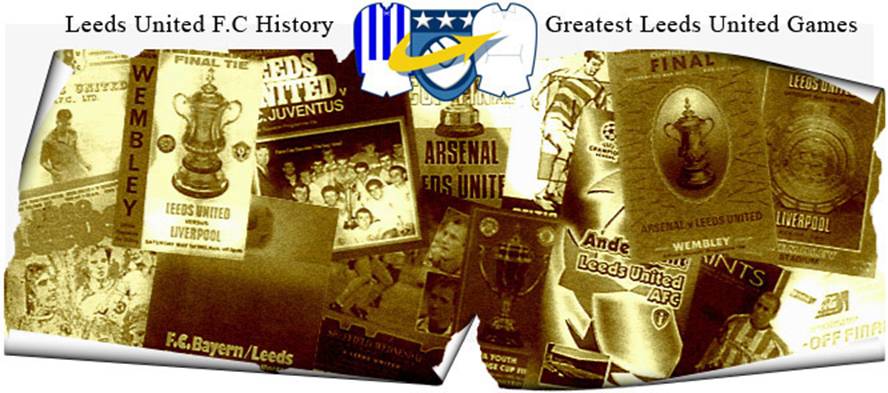 <![endif]>
Date: Saturday, 27th April 1974.
Venue: Loftus Road, London.
Competition: First Division.
Score: Queens Park Rangers 0 Leeds United 1
Scorers: Queens Park Rangers: Nil. Leeds United: Clarke.
Attendance: 35,353.
Teams:
<![if !vml]>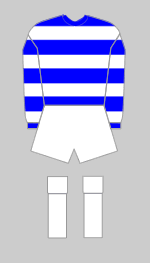 <![endif]><![if !vml]>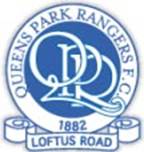 <![endif]>
Queens Park Rangers: Parkes; Busby, Gillard; Venables, Mancini, Hazell; Thomas, Francis, Leach, Bowles, Givens.
<![if !vml]>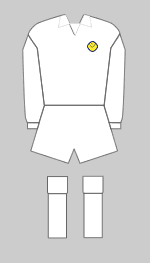 <![endif]><![if !vml]>

<![endif]>
Leeds United: Harvey; Reaney (Yorath), Cherry; Bremner, McQueen, Hunter; Lorimer, Clarke, Jordan, Giles, Madeley.
Referee: G.W. Hill (Leicester).
United had been watched by huge crowds wherever they played and it came as no surprise when they broke the Loftus Road ground record for their final game of their championship season as they finished five points clear of runners-up Liverpool.
The game, with no pressure on Leeds, became more like an exhibition match with United turning on the razzle-dazzle for the benefit of the crowd, who appreciated their skills and were clearly swelled by thousands who had come purely to see "Super Leeds". It was also Don Revie's last game in charge of Leeds United, as he left to take up the post of England manager and both he and the crowd appreciated the fine exhibition they put on as worthy champions of the Football League for the second time in their History.
Predictably Allan Clarke got the winner to take his tally for the season to thirteen League goals and with a further three in Europe his sixteen goals was second best to his striking partner Mick Jones who notched fourteen in the league and seventeen in total.
<![if !vml]>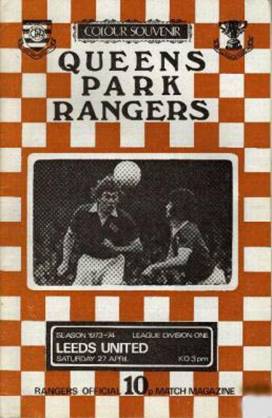 <![endif]>  <![if !vml]>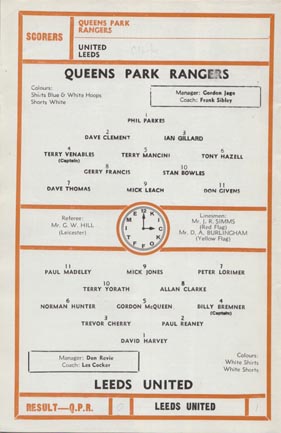 <![endif]>
Match Action:
<![if !vml]>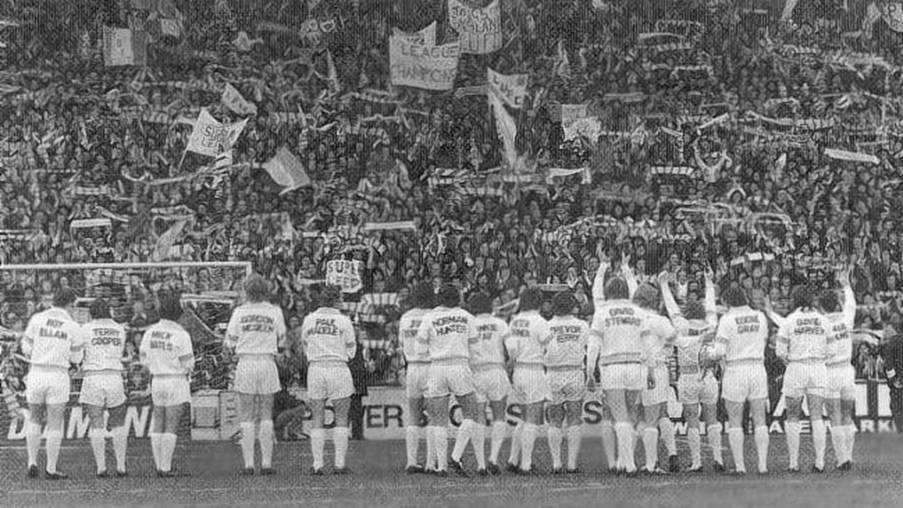 <![endif]> 
United players salute their fans: Roy Ellam, Terry Cooper, Mick Bates, Gordon McQueen, Paul Madeley, Joe Jordan,
Norman Hunter, Frank Gray, Peter Lorimer, Trevor Cherry, David Stewart, Allan Clarke, Terry Yorath, Johnny Giles,
Billy Bremner, Eddie Gray, David Harvey, Paul Reaney.                                  
<![if !vml]>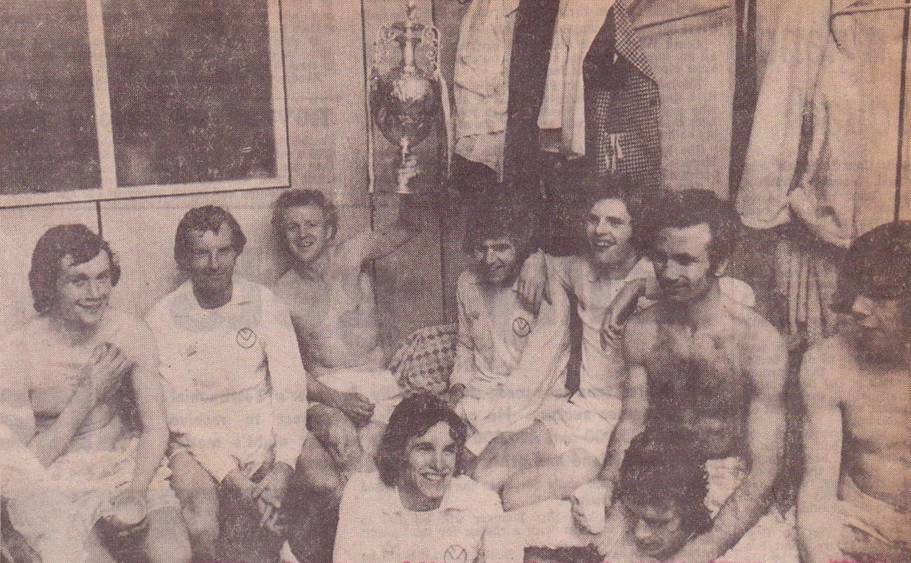 <![endif]> 
Dressing Room celebrations: Trevor Cherry, Paul Madeley, Billy Bremner, Frank Gray, Peter Lorimer, Gordon McQueen,
Joe Jordan, Paul Reaney, David Harvey.
<![if !vml]>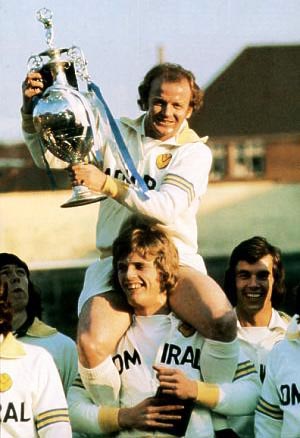 <![endif]> <![if !vml]>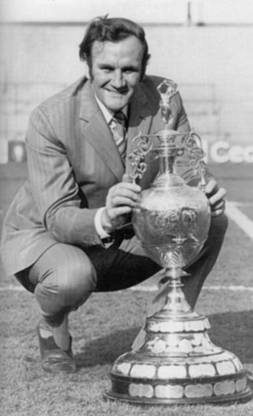 <![endif]> <![if !vml]>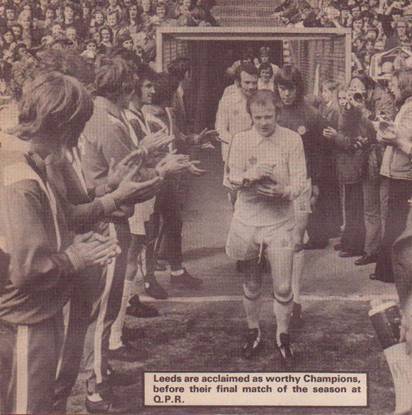 <![endif]> 
Billy Bremner with the Championship          Don Revie with Championship Trophy
Trophy on Gordon McQueen's shoulders
watched by David Harvey and Joe Jordan.
Teams:
<![if !vml]>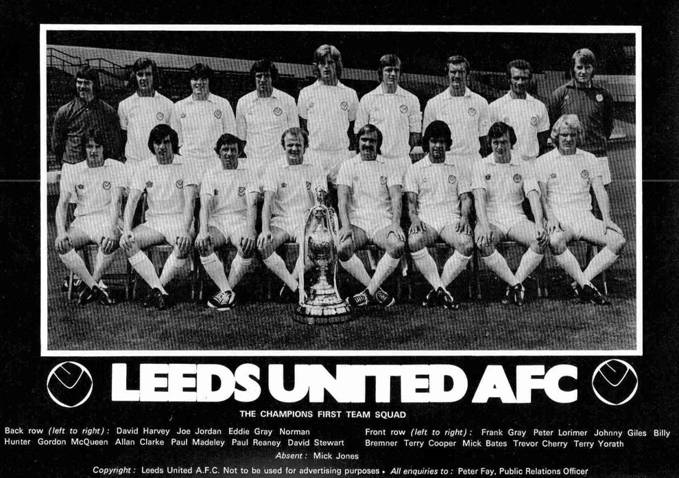 <![endif]>
  <![if !vml]>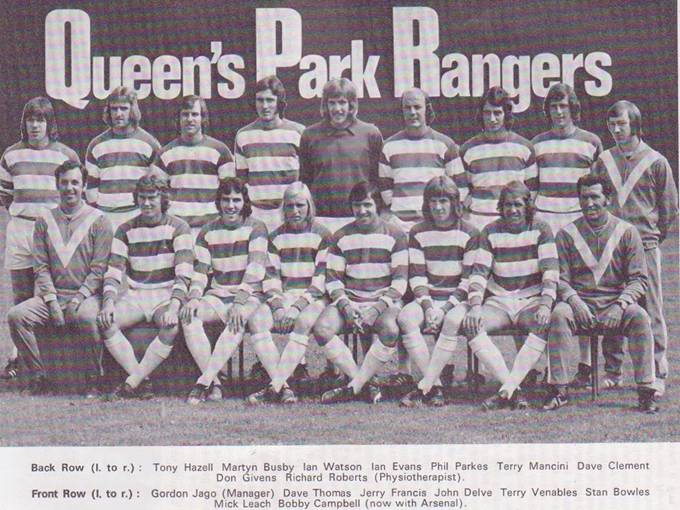 <![endif]>  
Players:
<![if !vml]>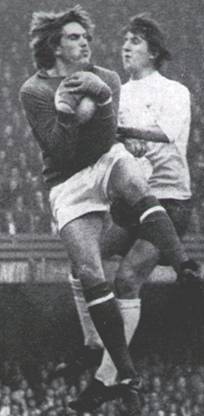 <![endif]> <![if !vml]>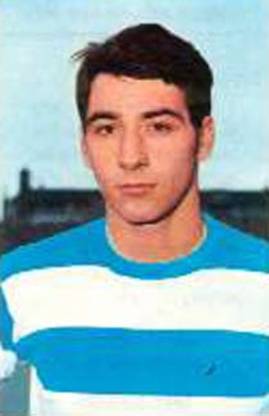 <![endif]> <![if !vml]>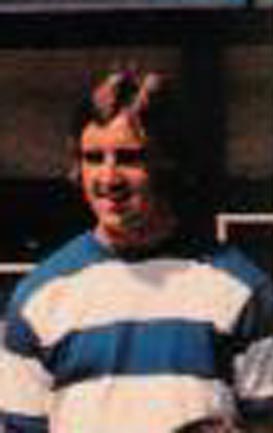 <![endif]> <![if !vml]>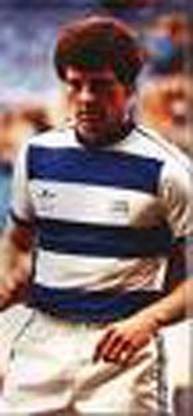 <![endif]> 
Phil Parkes                            Dave Clements                                     Martyn Busby                                    Ian Gillard                                        
<![if !vml]>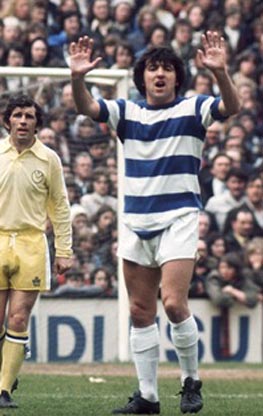 <![endif]>   <![if !vml]>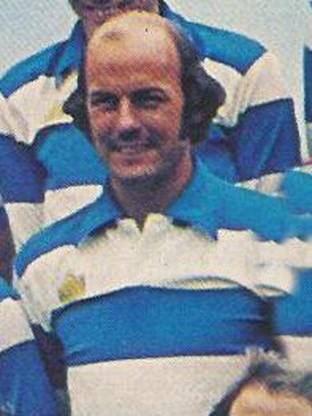 <![endif]> <![if !vml]>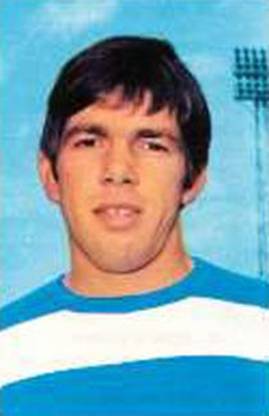 <![endif]>
Terry Venables                                     Terry Mancini                                                Tony Hazell                                     
<![if !vml]>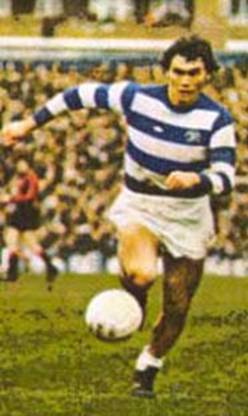 <![endif]>   <![if !vml]>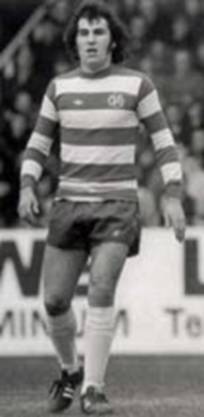 <![endif]>      <![if !vml]>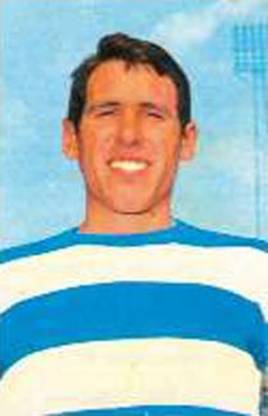 <![endif]>
Dave Thomas                                      Gerry Francis                             Mick Leach                                                
<![if !vml]>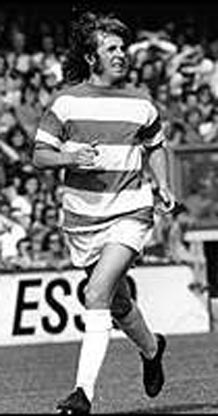 <![endif]>  <![if !vml]>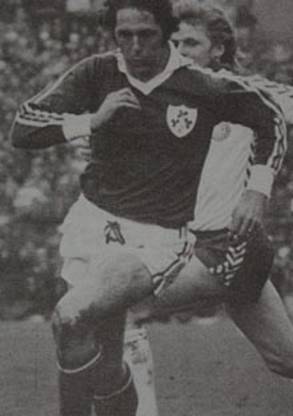 <![endif]> <![if !vml]>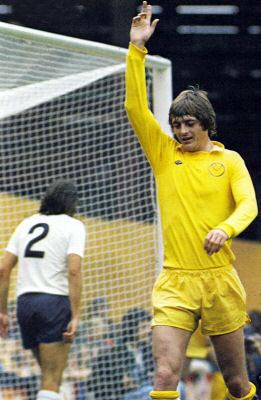 <![endif]>
Stan Bowles                                Don Givens                                               Allan Clarke scored the winning goal