<![if !vml]>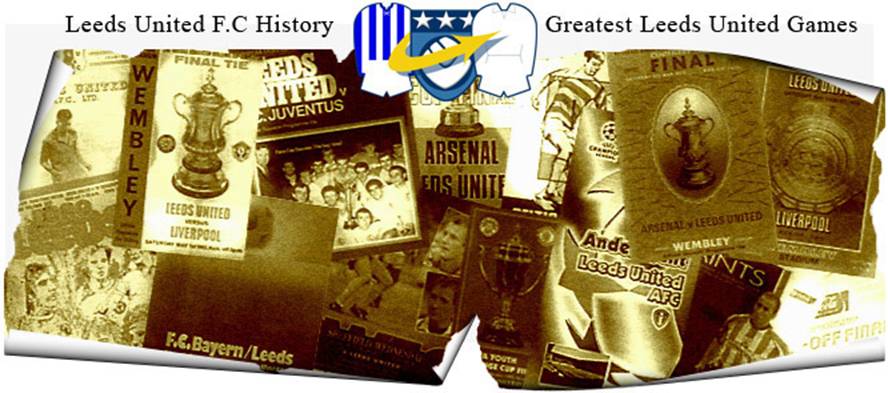 <![endif]>
Date: Thursday, 27th September 2001.
Venue: Elland Road, Leeds.
Competition: UEFA Cup, First Round, Second Leg.
Score: Leeds United 3 CS Maritimo 0.
Scorers: Leeds United: Keane, Kewell, Bakke. CS Maritimo: Nil.
Attendance: 38,125.††††††††††††††††††††††††††††††††††††††††††††††††††††††††††††††††††††††††††††††††††††††††††††††††††
Teams:
<![if !vml]>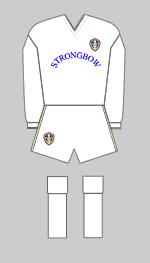 <![endif]><![if !vml]>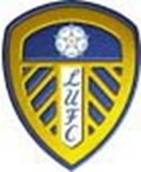 <![endif]>
Leeds United: Martyn, Mills, Ferdinand, Matteo, Harte; Bakke, Batty, Dacourt, Kewell; Keane, Viduka. Unused Subs: Kelly, Woodgate, McPhail, Wilcox, Duberry, Burns, Robinson.†††††††††††††††††††††††††††††††††††††† †††††††††††††††††††††††††††††
<![if !vml]>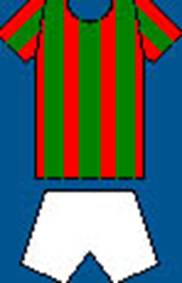 <![endif]><![if !vml]>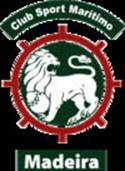 <![endif]>
CS Maritimo: Nelson Vasco; Dinda (Santos, then Gaucho), Zeca, Sergio, Albertino Alves, Van Der Gaag; Bruguel, Quim, Bruno (Andre Nelis); Lino, Kenedy. Unused Subs: Pozzo, Alan, Musa Arriola.††††††††††††††††††††††††††††††††††††††††††††††††††††††††
Referee: Stefano Farina (Italy).
A crowd of 38,125 were on hand to cheer United to victory in the second leg of the UEFA Cup against Maritimo at Elland Road. It was an almost carnival atmosphere as United showed they meant business. David Batty played an excellent through ball to Robbie Keane in the twentieth minute and he showed his class to control it and then produce a perfect strike to beat the keeper easily. Then Mark Viduka latched onto a perfect through ball from Rio Ferdinand to cross immaculately for fellow Australian Harry Kewell to rise at the far post to head home. It was all over when Robbie Keane found Harry Kewell and on the left edge of the box and, after the keeper could not handle his low drive, the ever-alert Eirik Bakke was on hand to side-foot the ball home.
Any lingering doubts Leeds were not interested in the UEFA Cup were well and truly banished last night as David O'Leary's boys efficiently saw off Maritimo. It had been suggested by some that United would gladly exit this 'second-rate' competition and focus solely on the domestic scene. The dismal 1-0 defeat in the previous week on the holiday isle of Madeira had done little to suggest they had a hunger for the European battle which lay ahead. It was a quite a different story in the carnival atmosphere at Elland Road.
There was a welcome return to the United midfield of Eirik Bakke and Olivier Dacourt for Gary Kelly and Stephen McPhail and it proved to be the catalyst for United to get the job done and complete a relatively comfortable passage into the second round. First half goals from Robbie Keane and Harry Kewell had put O'Leary's boys at ease and when Eirik Bakke tapped in just after the break it allowed players and fans alike to relax and enjoy another Euro party. United must have fancied their chances of glory too as they once again proved that, when fit, they have a first eleven brimming full of quality to rival any on the continent. There were no frills, just a professional display from a team which had the look of a side determined to set the ball rolling on yet another glorious European run.
The return of midfielder Olivier Dacourt was the key to United's victory as he teamed up in a midfield engine room that was also strengthened by the return of Eirik Bakke. Both had been injured for the first leg of the tie and this performance proved just how badly they were missed. David Batty was once again strutting around the park with an air of superiority about him that can only spell danger for the opposition. And it was he who set up the opening goal after twenty minutes. United had already lived dangerously when a forty yard free-kick from Brazilian Dinda had almost caught out Nigel Martyn who then had to be alert to block the rebound from Ferraz Quim. David Batty produced the tenacity as he chased back forty yards to win a tackle just inside his half and then he provided the quality as he chipped the perfect delivery over the defence into Robbie Keane's path. Keane, who has not had much luck in front of goal this season, then delivered the brilliance as he guided the ball down into his path with a nifty clip of the boot and chest control and fired a perfect strike across the keeper and into the far corner.
Robbie Keane then turned provider for David Batty as the veteran midfielder fired a low drive from the edge of the box which Nelson Vasco saved at the second attempt and Olivier Dacourt turned on the edge of the box before firing a left foot effort just over the bar. Leeds were, by now, in total control, their only danger coming from set-plays or breakaways. The second goal, however, was not long in coming and it was defender Rio Ferdinand who provided the killer pass. Turning defence into attack with one swing of the boot, he found the end of Mark Viduka's inch-perfect run and the Aussie had time to look up and spot Harry Kewell at the far post and the winger made no mistake as he nodded the ball home after thirty-seven minutes.
Minutes before the break Ian Harte almost gave the home side some breathing space as his forty-five-yard free-kick deflected off a Maritimo defender and looked to be looping into the bottom corner but Nelson Vasco managed to save it, by clawing the ball away down to his left. At 2-1 the tie was never safe for United and they were warned of just how slender their lead was when Sergio burst through and shot straight at Nigel Martyn just after the break. Within thirty minutes left on the clock the Maritimo coach decided to chase the game to get the vital away goal that might have changed the complexion of the tie. He changed his team around to plat two strikers and two wingers. No sooner had he switch formation than Robbie Keane almost gave United that extra cushion in the sixty-second minute, as he chased a neat ball from David Batty, but as he chipped his effort over Nelson Vasco the ball dropped just wide.
However, it was only a prelude to Unitedís deciding third goal. A minute later, it was Robbie Keane's ball which found Harry Kewell on the left hand edge of the box. The Aussie struck a low effort goal-wards that Nelson Vasco spilled and Eirik Bakke was on hand to side-foot the rebound into the empty net and United were well and truly looking foe new venues for their latest European adventure. Maritimoís heads dropped to their chins and Leeds should have added to their lead but they missed several chances some of which fell to the left boot of Robbie Keane. As it turned out United did not need the insurance of an extra goal and their big crowd roared them on with appreciative vocal support and they cruised to a 3-0 win over Maritimo who were brave but clearly outclassed.
<![if !vml]>
<![endif]>†<![if !vml]>
<![endif]>
Match Action:
<![if !vml]>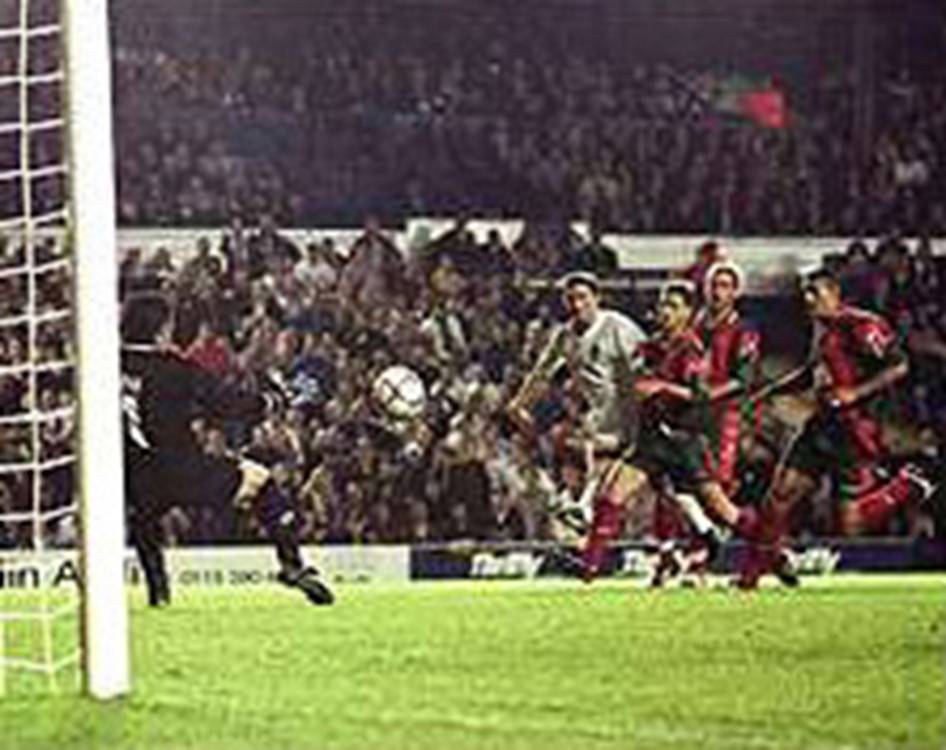 <![endif]>†
Robbie Keane scores the first goal
<![if !vml]>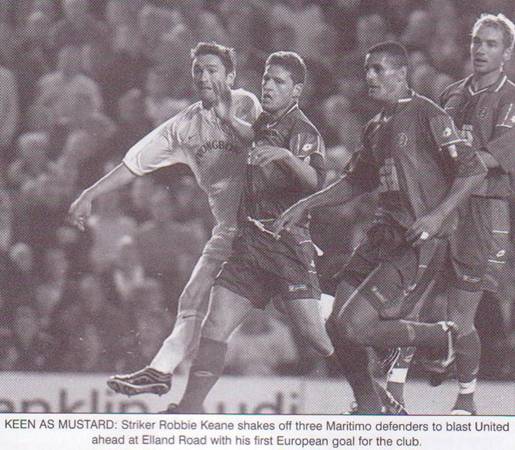 <![endif]>† <![if !vml]>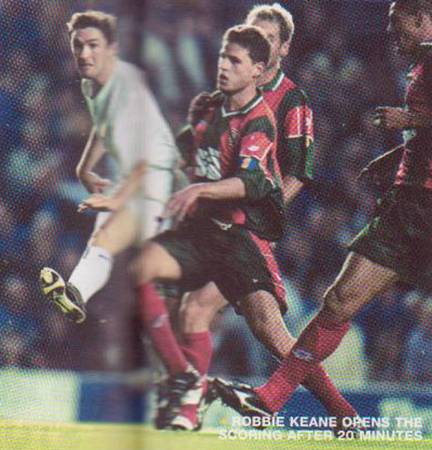 <![endif]>
<![if !vml]>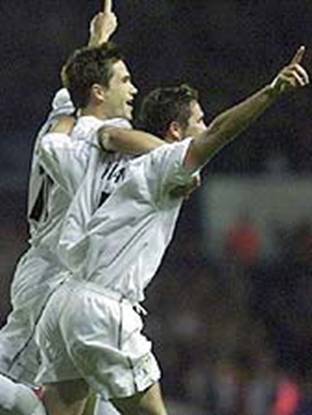 <![endif]>†<![if !vml]>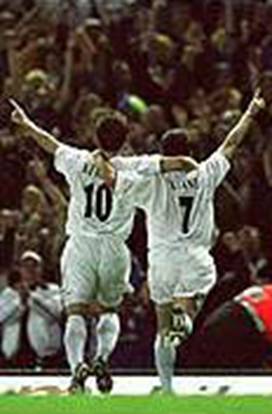 <![endif]>†† <![if !vml]>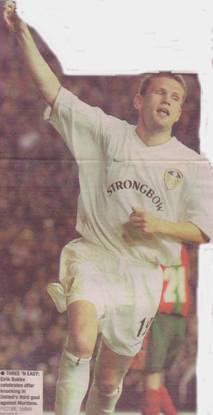 <![endif]><![if !vml]>

<![endif]>
Robbie Keane celebrates his goal with Harry Kewell†††††††††††††††††††††††††††††††††††††††††††††††††††† ††††††††††††Eirik Bakke salutes the third goal
<![if !vml]>
<![endif]>† †††††††††††††††††<![if !vml]>

<![endif]>
<![if !vml]>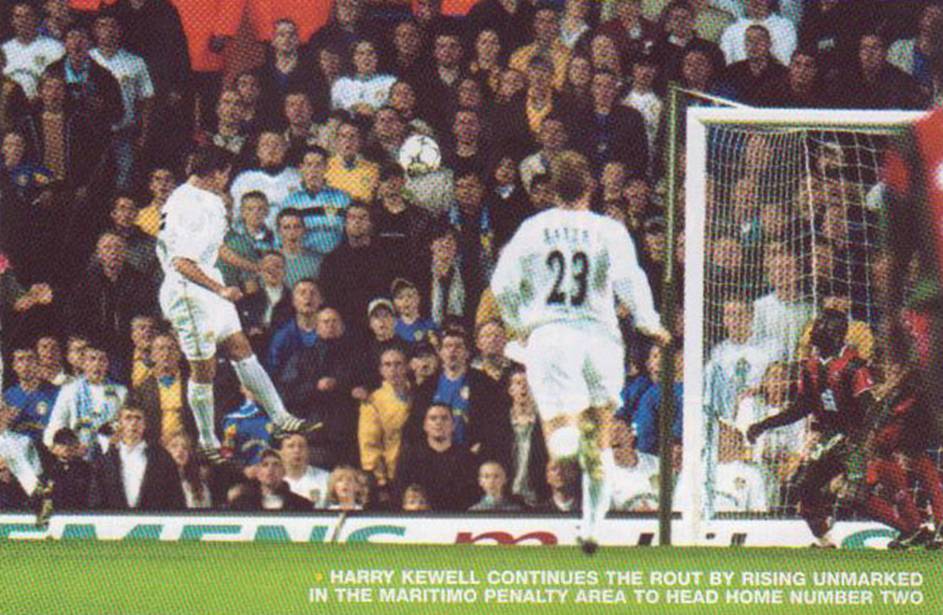 <![endif]>
<![if !vml]>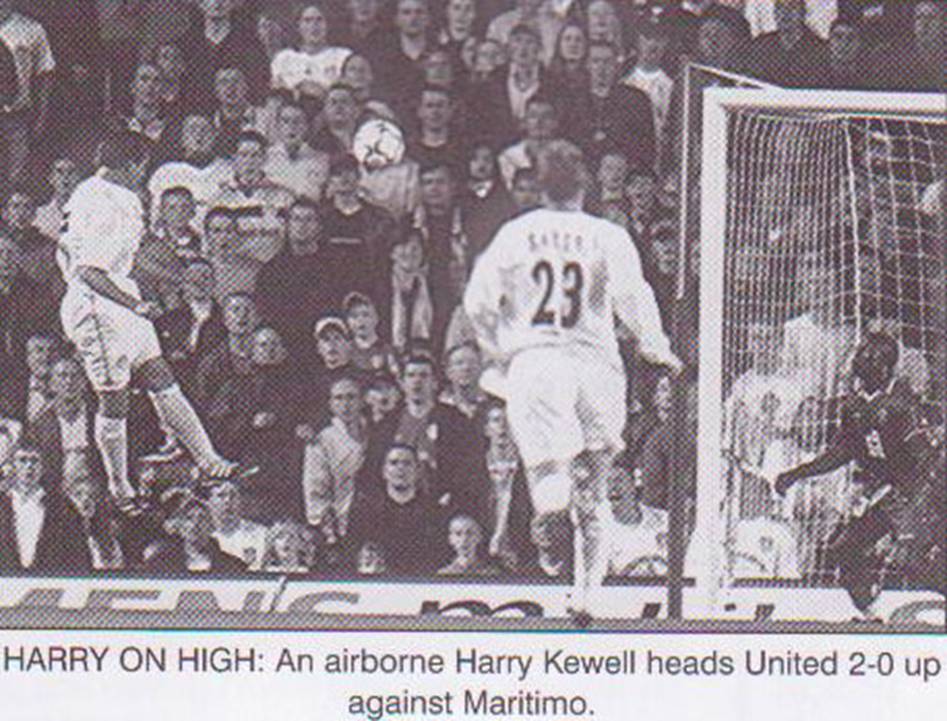 <![endif]>
<![if !vml]>
<![endif]>††††
Harry Kewell celebrates scoring the second goal with Robbie Keane
<![if !vml]>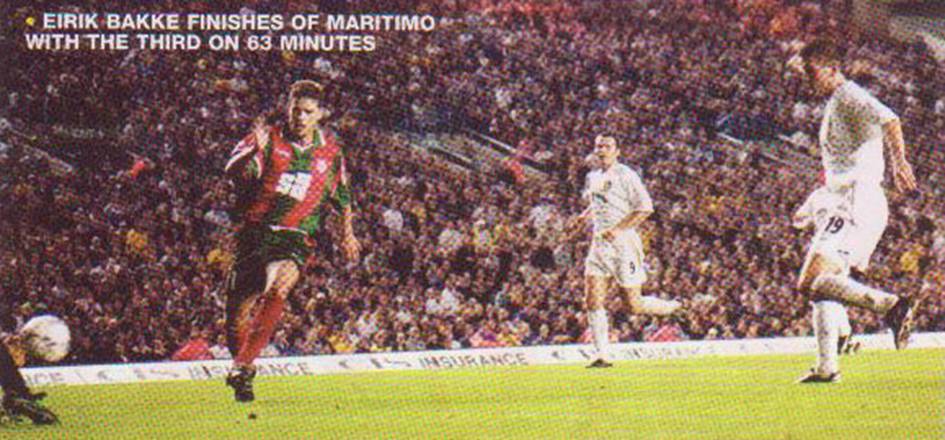 <![endif]>
<![if !vml]>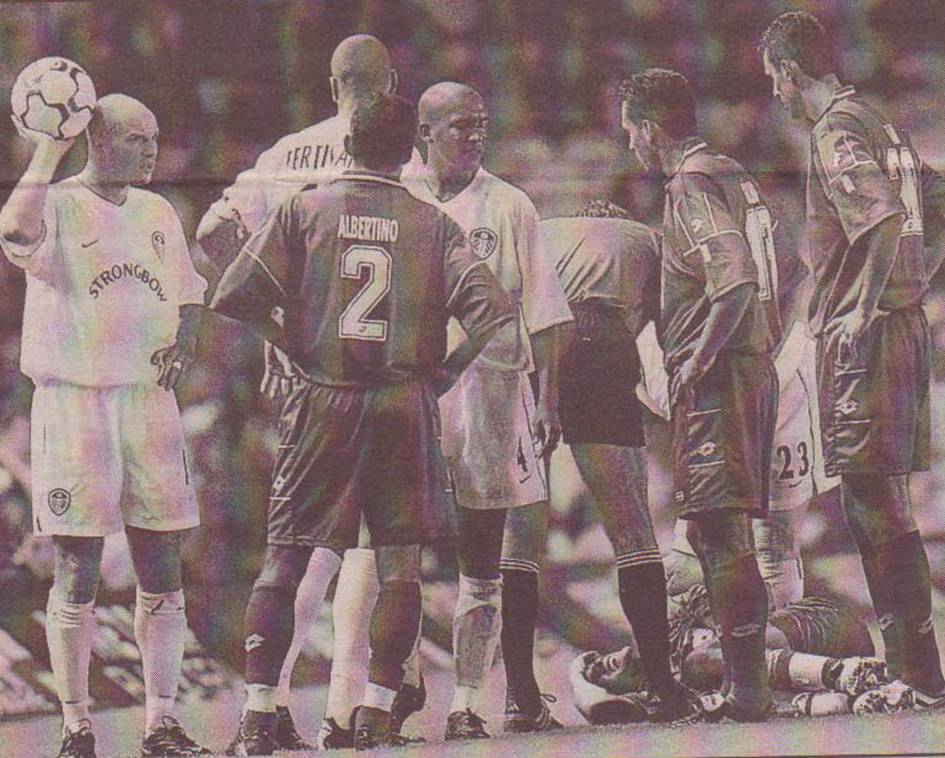 <![endif]>†
Confrontation after Danny Mills flattened Daniel Kenedy
<![if !vml]>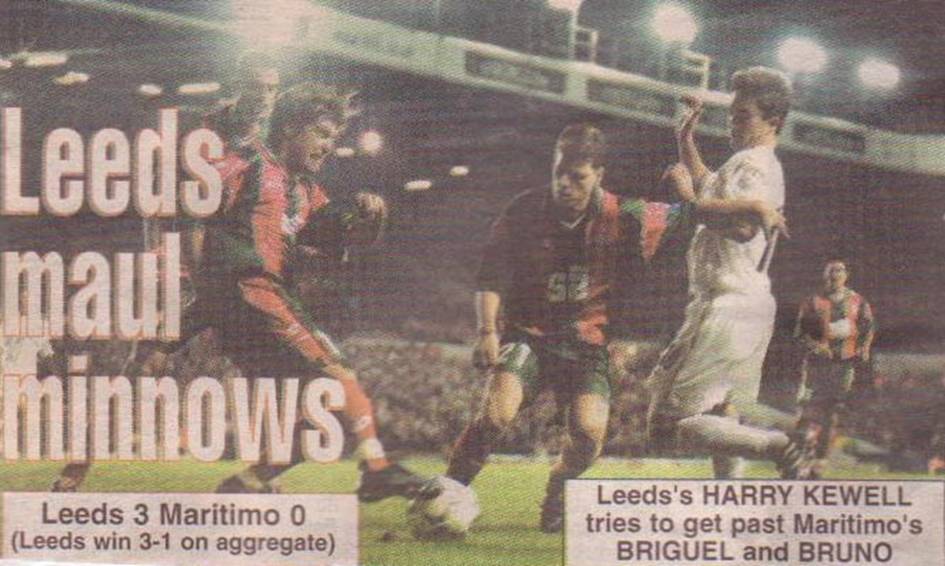 <![endif]>
<![if !vml]>
<![endif]>†
Olivier Dacourt shoots for goal
<![if !vml]>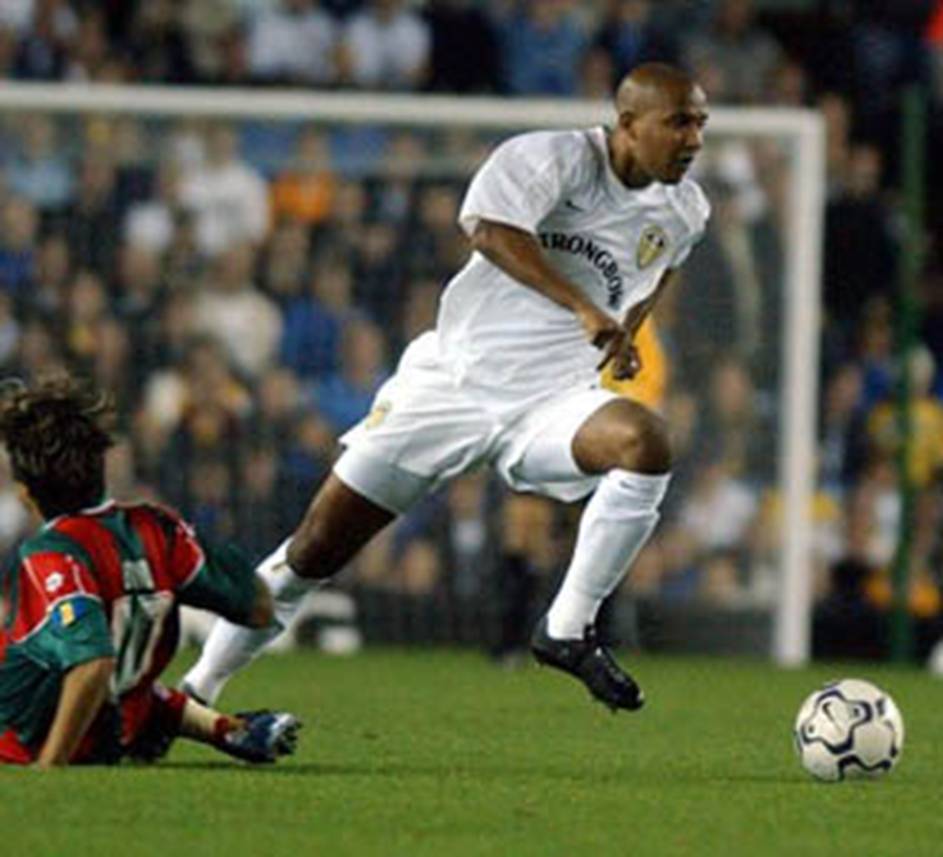 <![endif]>
Olivier Dacourt strides through the midfield
<![if !vml]>
<![endif]>†††
Players:
<![if !vml]>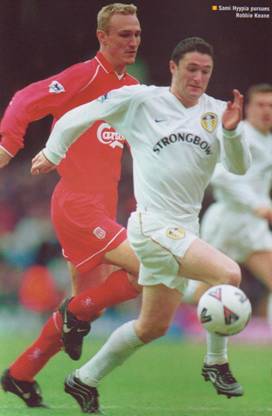 <![endif]>††† <![if !vml]>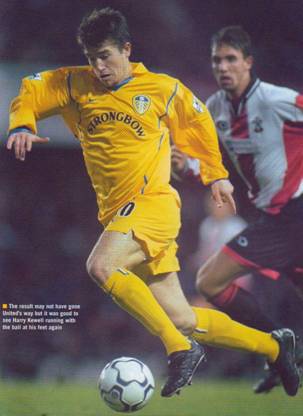 <![endif]>††††<![if !vml]>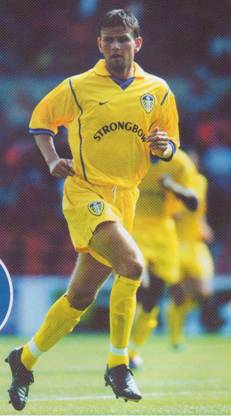 <![endif]>†
†††††††††††††††††††††††††† Robbie Keane, Harry Kewell and Eirik Bakke were the United goalscorers
<![if !vml]>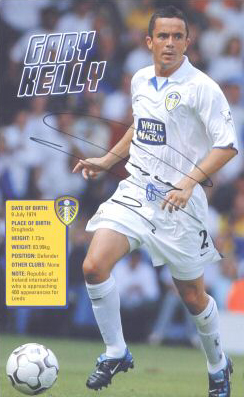 <![endif]>†<![if !vml]>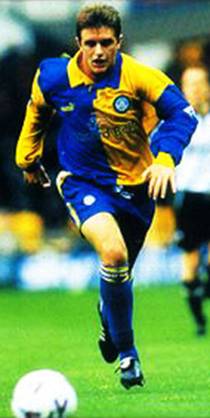 <![endif]>†<![if !vml]>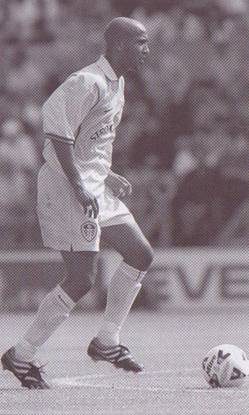 <![endif]>††<![if !vml]>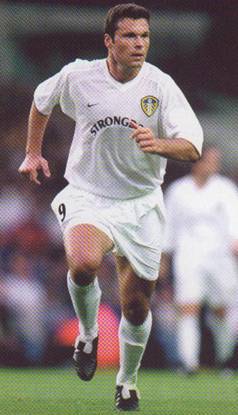 <![endif]>
Gary Kelly and Stephen McPhail made way for Olivier Dacourt and goalscorer Eirik Bakke††††††† ††††††††††††††††††Mark Viduka crossed for the second goal
<![if !vml]>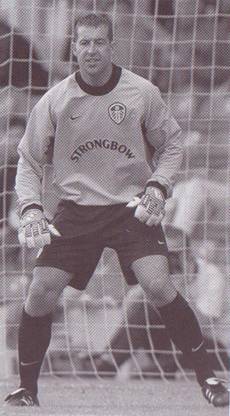 <![endif]>††††† <![if !vml]>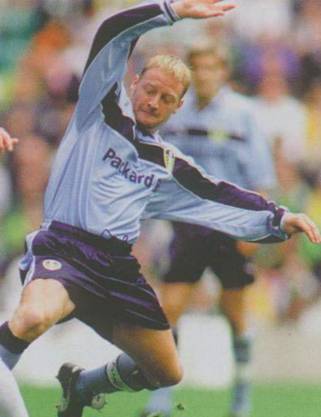 <![endif]>††††††<![if !vml]>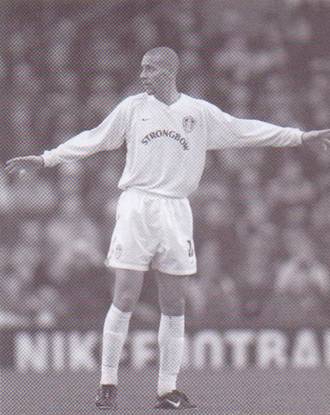 <![endif]>
Nigel Martyn was always alert†††††††††††††††††† David Batty strutted the midfield†††††††††††††††††††† †††††††††††††Rio Ferdinand was involved in two goals
<![if !vml]>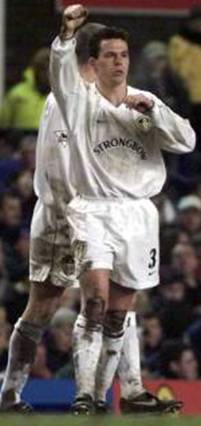 <![endif]>††††††††††††††† <![if !vml]>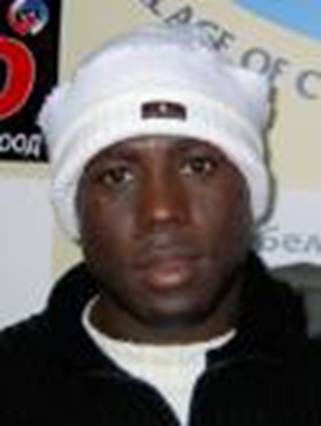 <![endif]>††††††††††††††††††††††<![if !vml]>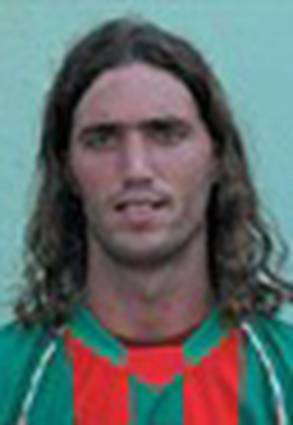 <![endif]>
Ian Harte was close††††††††††††† ††††††††††††††Adelino Augusto Lopes aka Lino came into the defence††††††††† ††††††Javier Martin Musa was an unused substitute