<![if !vml]>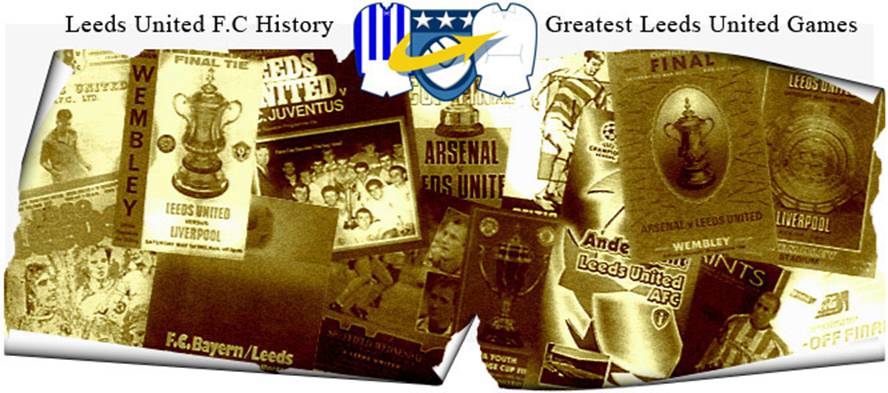 <![endif]>
Date: Wednesday 28th December 1982.
Venue: Elland Road, Leeds.
Competition: Second Division.
Score: Leeds United 1 Bolton Wanderers 1
Scorers: Leeds United: Graham. Bolton Wanderers: Whatmore.
Attendance: 16,180.
Teams:
<![if !vml]>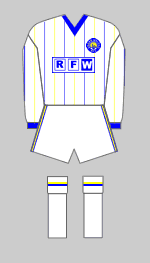 <![endif]> <![if !vml]>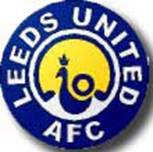 <![endif]>
Leeds United: Lukic; Dickinson (Gavin), F. Gray; Sheridan, Hart, Burns; Hird, Butterworth, Aspin, Thomas, Graham.
<![if !vml]>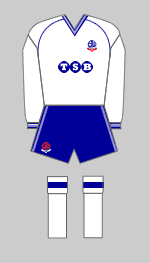 <![endif]><![if !vml]>

<![endif]>
Bolton Wanderers: McDonagh; Whitworth, Deakin; Henry, Jones, Doyle; Chandler, Whatmore, Foster, Hoggan, Thompson.
Referee: Mr H.Taylor (Oadby).
Leeds United's final fixture for 1982 was against Bolton Wanderers at Elland Road and although it ended in a 1-1 draw the game provided their supporters with optimism. The draw left Eddie Gray's side sixth in a Second Division headed by Wolves and Queens Park Rangers with Fulham, Leicester City and Sheffield Wednesday also above United, while Bolton Wanderers were fourth from the bottom.
United's almost total lack of punch in front of goal was the most dispiriting aspect of this latest in a string of disappointing home displays. Scottish winger Arthur Graham provided the magical moment of the afternoon for United with a splendid opportunist goal when he chipped the ball over advancing Bolton goalkeeper Jim McDonagh following an exquisite pass from Frank Gray.
That goal, however was only the third United had scored in a run of five home games and this was a problem seriously threatening their hopes of promotion. United had not a single victory to show for their efforts in those five games, having drawn with Bolton after defeats by Charlton Athletic and Queens Park Rangers and draws with Shrewsbury Town and Middlesbrough.
United's financial position at that time meant the manager had to put much of his faith in youngsters and for this game Eddie Gray had chosen to give promising seventeen-year-old Neil Aspin a run out, but as a striker alongside another youngster, Aidan Butterworth. Though Aspin showed enthusiasm and commitment, which he later became well known for in his central defensive duties with Port Vale, the experiment failed. It was not until he moved into his favoured central defensive role later in the game, when Martin Dickinson had gone off injured, that Aspin looked comfortable.
Though the United midfield, which lacked the services of on-loan Scot Neil McNab, never looked capable of taking command, scoring chances were created in the first half only for Aidan Butterworth, Kevin Hird, Arthur Graham and Neil Aspin to spurn them. Bolton, who had only scored three goals in ten away matches, drew level in the sixty-sixth minute with a messy goal that John Lukic might have saved. Veteran former Manchester City man Mike Doyle lofted the ball into the heart of the United defence, where Chris Thompson challenged Kenny Burns and the ball rolled to Neil Whatmore whose shot found its way under the keeper's body.
United finished their season, their first back in Division Two following relegation, in eighth place while Bolton ended up bottom and were relegated with Burnley and Rotherham United. QPR were champions and were promoted along with Wolves and Leicester City.
Alternate Report (Courtesy Mark Ledgard)
The fans were glad to be back at the Elland Road Kop but on the field the mixture was as before. Leeds United's failure to beat lowly Bolton was the latest in a series of below-par performances that left them without a win at Elland Road since 30th October 1982. And though they managed to take the lead they held it for just four minutes against opponents who had managed only three goals away from Burnden Park all season. The goal by Arthur Graham, however, was better than the general standard of the game deserved. In the sixty-second minute Graham ran onto Frank Gray's through ball, slipped past Mike Doyle and chipped a delightful shot over Jim McDonagh. At last the Leeds territorial supremacy was to be rewarded, or so it seemed. But within two minutes Steve Whitworth's raking centre wrong footed the Leeds defence and Wayne Foster's point-blank shot was deflected to safety. Within two more minutes Mike Doyle's long ball caused all sorts of problems as Chris Thompson challenged Kenny Burns. The ball dropped kindly for Neil Whatmore, who equalised via John Lukic's body. However, although Aidan Butterworth spooned over from close range the best chance of the match, after Jim McDonagh had blocked Arthur Graham's shot and the keeper agilely saved Gwyn Thomas's angled drive, it was Bolton who looked more likely to snatch full points in the closing stages.
"I thought Bolton deserved a point," Eddie Gray, the Leeds Manager, said. "We had the chances in the first half to finish it off but they came back well. I was disappointed the chances didn't go in, but as long as we are creating them, that's the main thing. Our lack of concentration at home is getting to be a habit. In away games we are first-class but here we tend to relax a little bit." Gray was surely guilty of an understatement for this was a game which any side with realistic promotion ambitions should have won comfortably. Despite their fight-back Bolton often looked what they are, a side struggling to avoid a Third Division spot next year. Leeds were unlucky when Neil McNab reported unfit a few hours before the kick-off, forcing Eddie Gray to play central defender Neil Aspin up front. The blond seventeen-year-old tried desperately hard but did not look really assured until he dropped back with the introduction of Mark Gavin. He replaced Martin Dickinson, who sustained an hamstring injury to made him doubtful for the following Saturday's visit to Middlesbrough.
Some of the Leeds build-ups were painfully slow and Neil Aspin's discomfiture put extra pressure on Aidan Butterworth. The young striker's work-rate was phenomenal as he strove, sometimes single-handed, to force a way through. Arthur Graham sparkled on the wing at times and John Sheridan had his quietest game to date, yet produced the pass of the match, when his beautifully angled effort set up a shot for Kevin Hird, which flew narrowly wide. In that first half Aidan Butterworth and Arthur Graham and Kevin Hird all went near, while Neil Aspin's cross was desperately booted over his own crossbar by Paul Jones. Tony Henry, too, miskicked right across the face of the goal, when Aidan Butterworth's centre caused confusion. All this effort but so little to show, and indeed ex-Leeds player Jeff Chandler went as near as anyone in the first half with a powerful free-kick saved by John Lukic. "I was delighted we weathered the first half storm," said John McGovern, Bolton's Manager. "If we can continue with this form, we should soon get out of the danger zone."
<![if !vml]>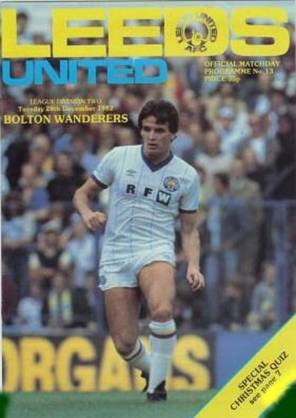 <![endif]>
Match Action: (Courtesy Mark Ledgard)
<![if !vml]>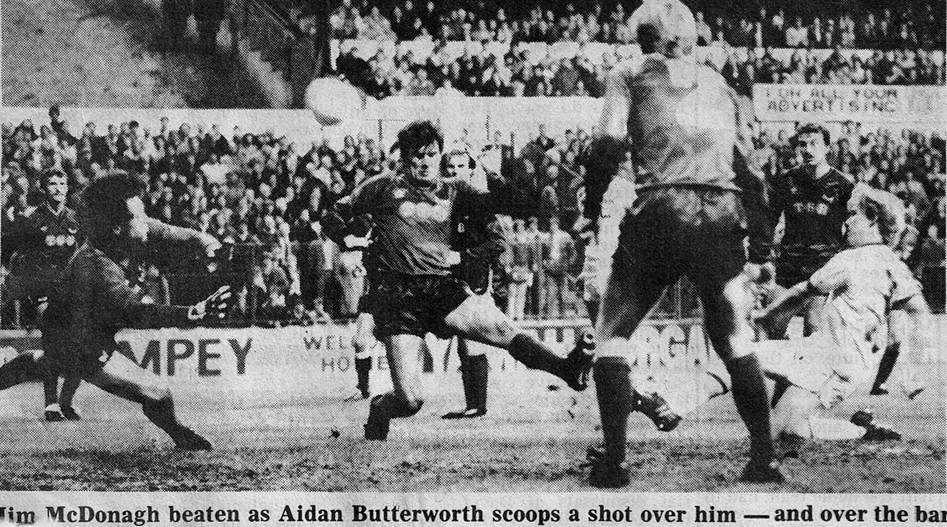 <![endif]>
<![if !vml]>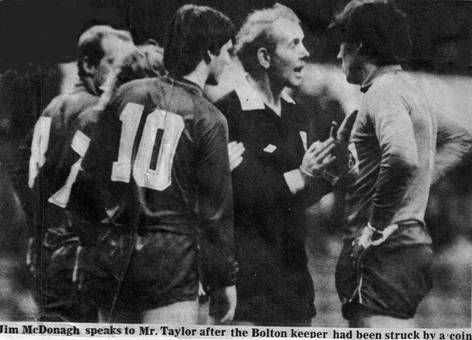 <![endif]> <![if !vml]>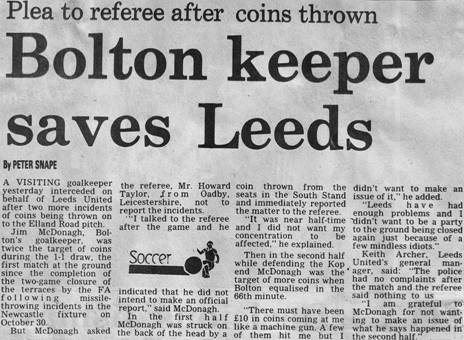 <![endif]>
Teams:
<![if !vml]>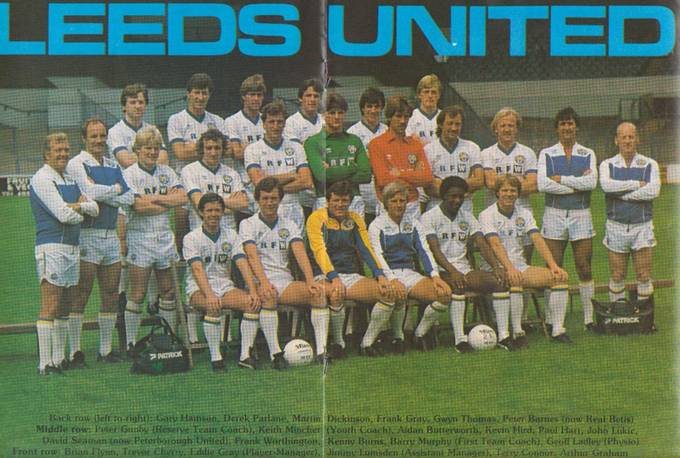 <![endif]>
<![if !vml]>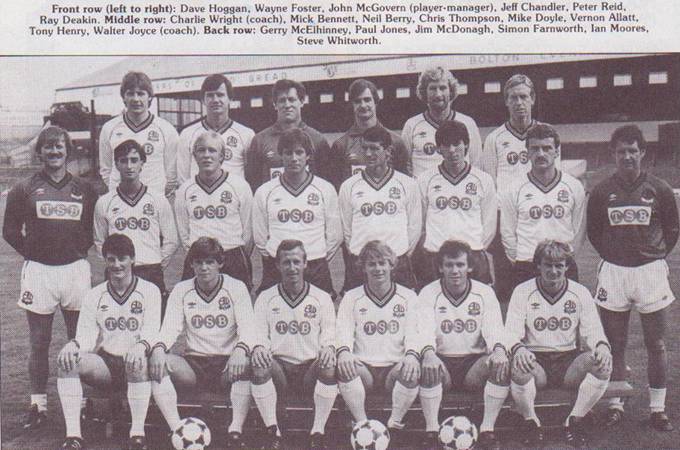 <![endif]>
Players:
<![if !vml]>
<![endif]>       <![if !vml]>
<![endif]>      <![if !vml]>
<![endif]> 
Arthur Graham Scored for Leeds    Neil Whatmore scored for Bolton                    On-loan Neil McNab did not play                 
<![if !vml]>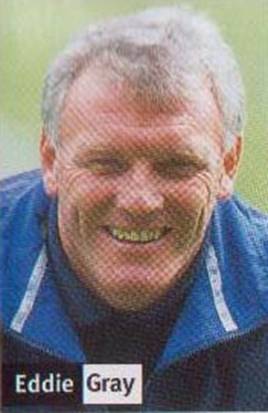 <![endif]>    <![if !vml]>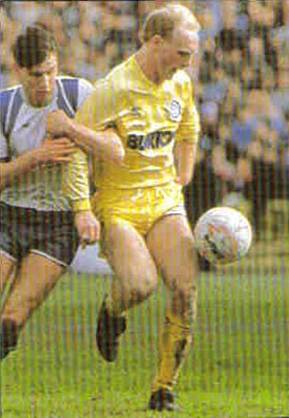 <![endif]>                       <![if !vml]>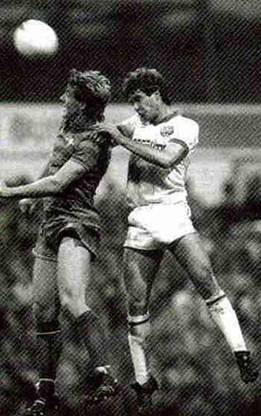 <![endif]> 
Eddie Gray brought in youngsters             Defender Neil Aspin was given a run at centre-forward      Until Martin Dickinson was injured
<![if !vml]>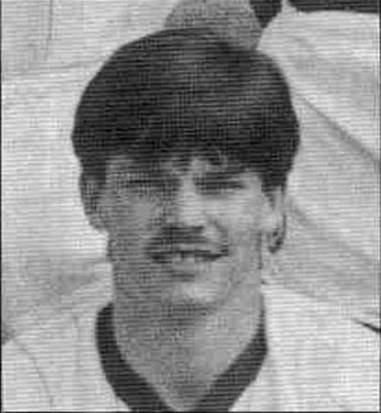 <![endif]>       <![if !vml]>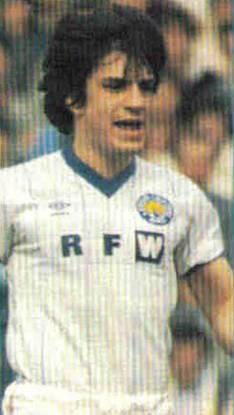 <![endif]> <![if !vml]>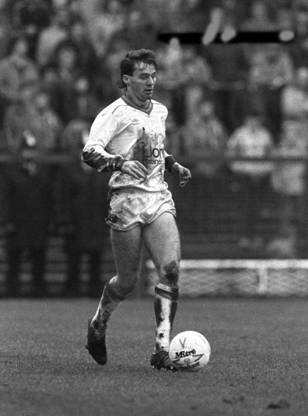 <![endif]>
and Forward Mark Gavin was the substitute                             Gwyn Thomas and a very young John Sheridan were asked to run the midfield
<![if !vml]>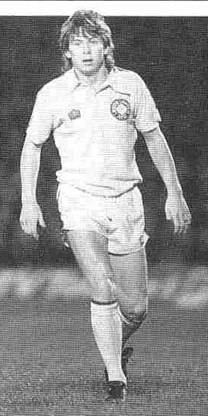 <![endif]>                       <![if !vml]>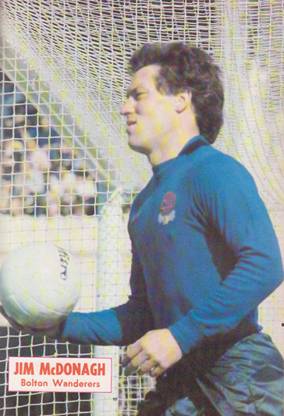 <![endif]>                     <![if !vml]>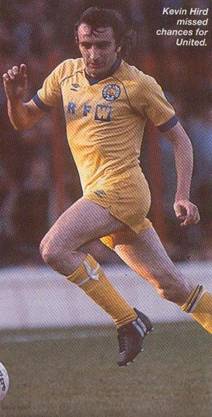 <![endif]>
Former United player Jeff Chandler    Jim McDonagh was chipped for the Leeds goal      Kevin Hird was one of the players to spurn chances
played for Bolton 
<![if !vml]>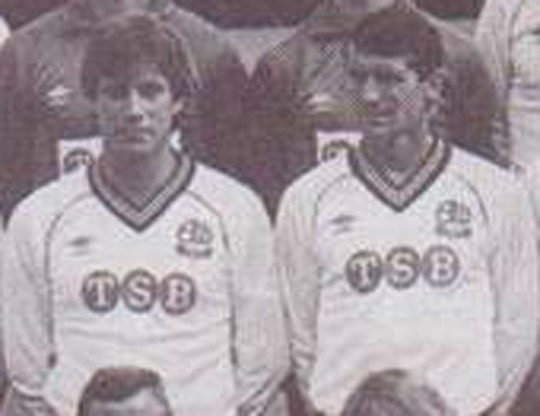 <![endif]>
Chris Thompson and Mike Doyle created the Bolton goal