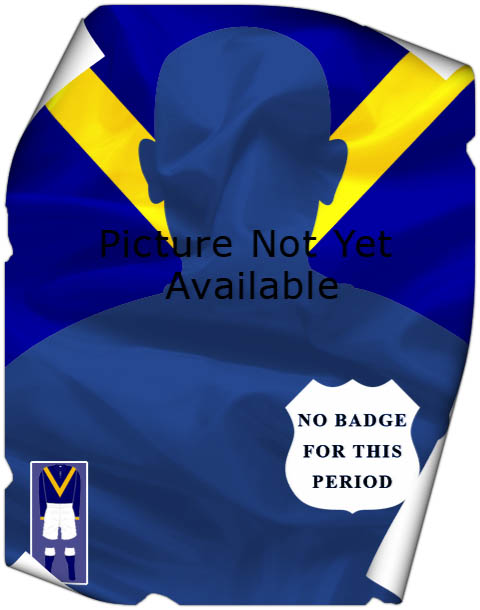 Kaye: A.
1916-1916 (Leeds City War-time Guest Player Details)
Outside Right
Born: Unknown: Unknown
Debut: v Barnsley (a): 18-11-1916
Height & Weight: Unknown
Kaye made his only appearance as a guest for Leeds City, in the role of Outside Right against his own team in a 1916-17 Principal Tournament game on 18th November 1916, quite likely a goodwill gesture by Barnsley as teams often used to turn up with men short and made up their team as best they could. Leeds went Oakwell with an undefeated record and had dropped just for four points which came from four draws. However, they were without the services of captain John Hampson, their keynote centre-half and left-back Eddie Hudson, on loan from Manchester United, but just to add to their woes, striker Clem Stephenson, was also unavailable and his brother, winger Jimmy Stephenson was also missing This saw several positional changes with right-half Harry Sherwin playing at centre-half, while they were forced to fill three positions; Bill Toms, playing only his second game for City took over at inside left, with Arthur Price, switching to take up Clem Stephenson's place at inside-right. Northampton Town left-back Fred Clipstone also played his only game for City at left-back. with A.Kaye forced to play at outside-right. It had been a one horse race to that point and but Barnsley took full toll on the depleted City, racing to a three goal lead by Half-Time, John Peart got a consolation goal as the Tykes completed a 4-1 victory. It was a significant, if not entirely expected win by Barnsley, but with all their regulars available United soon proved they were the best team in England when they finished top of the Midland League with Barnsley in second place a full eight points behind with City, on forty-six points from a sixteen team league. There was no playoff with the Lancashire League for the right to be called best team of the season. That was achieved a season later, in 1917-18, when they topped the Midland League and won the two legged play-off with Stoke, the Lancashire champions, to finally confirm their right to be called the best team in England. However, no one was able to trace Kaye's career, but it was thought that he did not play professionally after the end of World War One.
| | |
| --- | --- |
| | |
| Principal Tournament 1 | 0 |
| Subsidiary Tournament 0 | 0 |
| Total 1 | 0 |