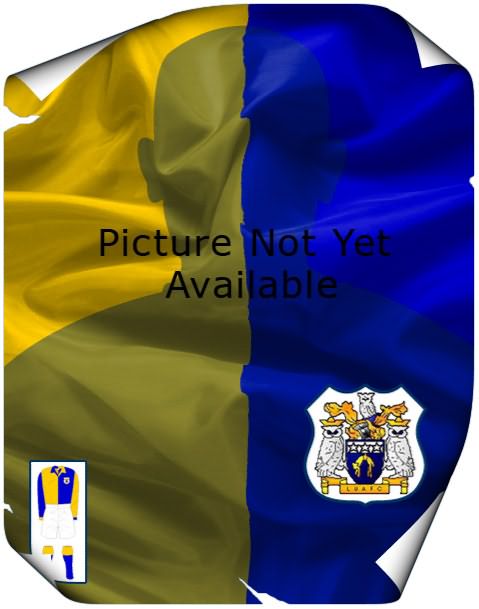 Anson: S.
WW2 Guest: 1942-1943 (Leeds United War-time Guest Player Details)
Outside Right
Born: Unknown: Unknown
Debut: v York City (h): 21-11-1942
Height & Weight: Unknown
Little is known about Anson other than it is believed he was in the Army. He only played the one game for Leeds at Outside Right in a 2-1 victory over York City at Elland Road. "It was announced in both local newspapers on the previous Friday that Hanson of Chelsea was expected to make a guest appearance. This was expected to be Alf Hanson, a well-known winger of the period. He was thought to have been in the Bury area at that time and playing regularly with Rossendale United in the Lancashire Combination war-time competition. He was thought to have played for them on the date concerned. It is quite clear that it was thought that Alf Hanson (Chelsea and ex-Liverpool Outside Left) was the player expected. The Saturday following the match, the Yorkshire Evening Post, in its sports review column, told the story that Aubrey Powell had reported that Hanson had been posted to Leeds and was billetted near him. The club put his name into the selected XI for the match, and this was published in the Yorkshire Evening Post, Yorkshire Evening News and Yorkshire Post, stating that it was the Chelsea Outside-Left. The club then set about trying to contact Hanson, which they did not succeed in doing until 2-45 pm on the Saturday, and sent a taxi to collect him. The kick-off was slightly delayed to allow him time to get to the ground, but even so, Leeds began with ten players. Hanson came on after about ten minutes, when the chairman, Ernest Pullan, on seeing him, realised he was not the expected player. The crowd apparently soon became disenchanted with his skills (or lack thereof), and gave him a hard time. Apparently in the second half he came more into the game. He turned out to be from Northern Ireland, and "had not been playing regularly."" (Thanks to Neil Roche for the foregoing information). There was also a rumour that the Bolton Wanderers goalkeeper Stan Hanson had been posted to a military camp near Leeds and that was the reason S. 'Anson had been invited to play by Leeds United and he was only too honoured to do so. The latter story is probably a myth, but S. Anson got his ninety minutes of glory (although reports actually suggest ignominy might be nearer the mark. It is not thought that Anson played professionally in the Football League.