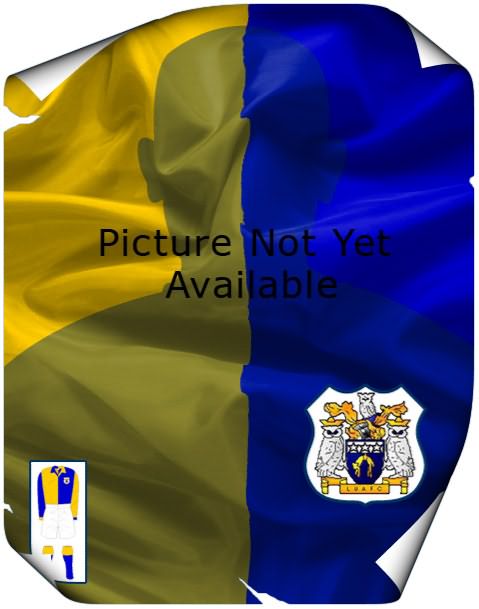 Litchfield: Eric Brimley (Eric)
WW2 Guest: 1941-1942 (Leeds United War-time Guest Player Details)
Inside Left
Born: West Derby, Liverpool, Lancashire: 21st September 1920:
Debut: v York City (h): 30-08-1941
Height & Weight: Unknown
It is believed that Eric Litchfield, started with Bedford Town before joining Newcastle United in January 1939 and playing in the War Years. After making his Leeds debut against York City in a 2-0 win at Elland Road in the first game of the 1941-42 Football League Northern Section (First Championship) he went on to play the first four games of the campaign. He was back again three games later in a 0-6 loss away to Bradford Park Avenue, then three games after that he played at Outside Right in a 2-3 home defeat by Middlesbrough and was retained in that position for the reverse fixture at Ayresome Park which saw United win by 2-1. He missed the next game, the away fixture at Newcastle United, but was back for the next game being the home fixture with the Magpies which was won 5-2. He then held his place for the last five games of the season, which saw him get his first goal for Leeds in the second of those games in a 4-2 home win over Bradford City and he swapped his number seven shirt for the Right Back's in the penultimate game at Huddersfield Town. He kept the Outside Right shirt for the first game of the 1941-42 Football League Northern Section (First Championship) in a 1-3 loss to Rotherham United at Millmoor but after missing the next fixture he came back at Inside Left for the 0-2 loss at Rochdale and his last game for Leeds was also at Inside Left late in the campaign at Huddersfield Town when United lost 1-5. He did play for his club, Newcastle United, but was restricted to just two games, one in each of the 1939-40 and 1942-43 seasons. Apart from Leeds United he did guest for Reading and Millwall, where he played once for each club in 1942-43 and Northampton Town, where he played nine games, and York City, where he played three games, in the 1942-43 season. "Litchfield only played a couple of wartime games with his own club, Newcastle United. He also guested with Millwall, Reading, York City and Northampton Town, but only played odd games for each. He signed for Northampton Town at end of the Second World War, according to their player list in the 1946-47 News Chronicle Football Annual, but Litchfield doesn't appear to have played for them in the Football League." (Information kindly supplied by Neil Roche). It is not thought that Litchfield played professionally in the Football League. While being a good footballer, he also was a cricketer of note and was offered the chance to play for both Northamptonshire and Minor County team Northumberland. He played cricket for Bedford Modern School against Oakham on 26th June 1937 and for Northumberland, against Durham on 3rd August 1942 and 12th and 14th June 1943 and Durham University on 10th July 1943 as a wicket-keeper. After the war he emigrated to South Africa and there became a reasonably well-known Journalist and Author. He wrote for the Rand Daily Mail from 1949 to 1970 and then became the cricket correspondent for the Cape Times until his death in 1982. He wrote "The Springbok Story from the Inside" in 1960, which told the story of South African Rugby. This was followed by two books devoted to Football, "Goals in the Sun" in 1963 and "Eric Litchfield's Book of Soccer"in 1965. He was probably best known for his Cricket books, writing "Cricket Grand Slam", an account of South Africa's last triumphant Test series against Australia in 1969-70, and collaborated with South African Cricketer D.J. (Jackie) McGlew in "Six for Glory" in 1967. He was in the process of completing his first Protea Cricket Annual of South Africa (formerly the South African Cricket Annual), as editor, when he died in Capetown on 23rd July 1982, at the age of sixty-one.