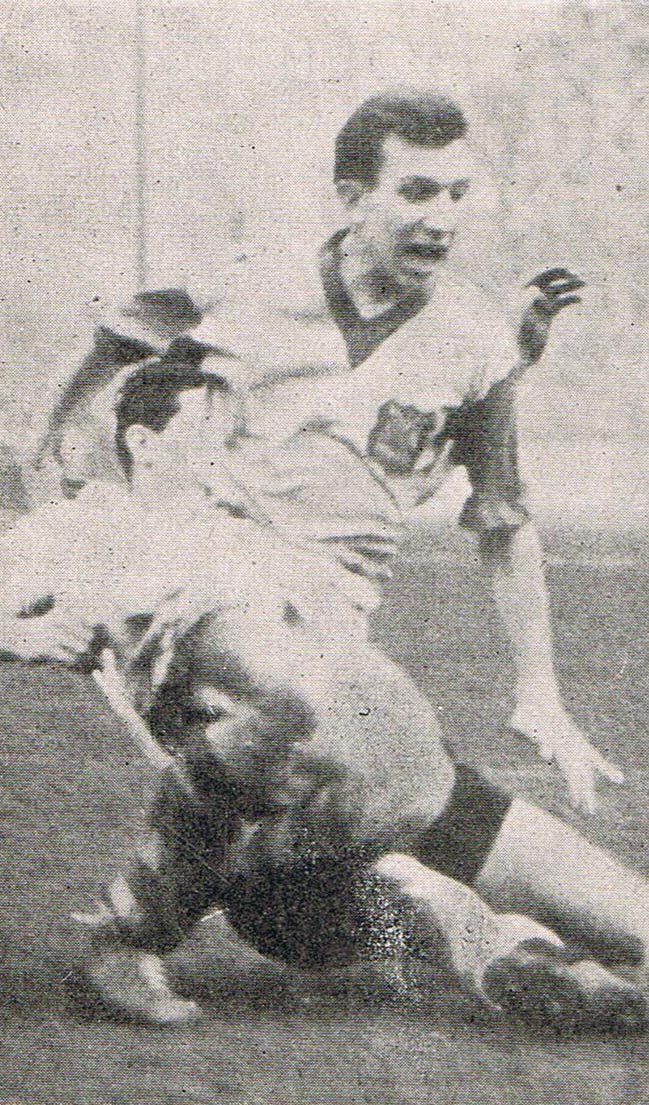 (Photo Courtesy of Mark Ledgard)

Vickers: Peter

1951-1956 (Player Details)

Inside Forward

Born: Kilnhurst, Nr Doncaster: 06-03-1934

Debut: Queens Park Rangers (h): 17-03-1951

5'9" 10st (1951)

Big things were expected of Vickers after a sparkling career as a schoolboy footballer, when he captained Rotherham, represented Yorkshire and won England honours. He joined Leeds groundstaff as a fourteen-year-old and, only only eight days after turning professional, made his League debut. During National Service in Germany with the Royal Armoured Corps he became an Army international. He was only eighteen when he played for the Central League XI against the champions, Wolverhampton Wanderers Reserves in September 1952 and a promising future looked on the cards. However, after demob he did not progress as well as the Leeds management had hoped and after spells with March Town and Kings Lyn in July 1956, he re-emerged with Lincoln City in August 1959, but did not make the first team and went to Wisbech Town. He made a League come-back with Northampton in February 1960, but only made two League appearances without scoring.